Archive for the 'Egypt' Category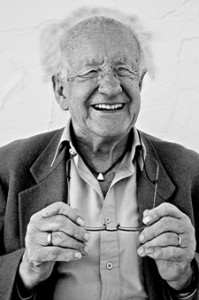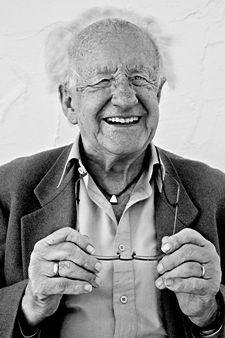 By Johan Galtung
In the middle of the Middle East is Israel, harboring dreams of an Israel even greater than King David's. Israel has 5 neighbors:
Lebanon-Syria-Jordan-Palestine (recognized by 135 states)-Egypt.
This first circle of neighbors borders on a second circle of 6: Cyprus-Turkey-Iraq-Arabia-Sudan-Libya.
The second circle of neighbors borders on a third circle with 8: Greece-Iran-Kuwait-Bahrain-Qatar-United Arab Emirates-Oman-Yemen.
Adding up to 1+5+6+8 = 20 states; covering greater Middle East.
Israel has no ally among the 19, has been at war, with or in, the first circle, Iraq in the second, working for a US+ attack on Iran in the third. Greater Israel, from Nile to Euphrates would absorb the entire first circle and much of Turkey-Iraq-Arabia from the second.
Next:
In the middle of post-World War I Europe was Germany, harboring dreams of a Germany even greater than Bismarck's Second Reich: a Third Reich more like the First, the Holy Roman Empire of the German Nation destroyed by Napoleon in 1806: a Neuordnung, nuovo ordine with Italy for Europe, with Russia as German colony. Read the rest of this entry »
By Jan Oberg, TFF director
Lund, Sweden, April 24, 2015
Double standards
A coalition led by Saudi-Arabia and supported by Western leaders has been bombing Yemen for about a month; it's a clearcut international aggression and an extremely a-symmetric conflict.
But we've heard no calls for a 'humanitarian intervention' by NATO or a no-fly zone to prevent the now more than 1500 bombing raids from contining and hitting also civilian targets.
It's not that international law is blatantly violated; sadly that has been seen before. It is the roaring absence of a clear condemnation by the UN, EU/NATO countries – usually calling themselves 'the international community' – and by the Western mainstream media.
Substance plays a minor role. What is right or wrong depends on who is doing what. This war is OK because the Saudi dictatorship and its coalition members are Western allies and armed by NATO countries.
The convenient but wrong narrative
Furthermore, the narrative has twisted this into a proxy war between Saudi-Arabia and the West on the one side and Iran, alone, on the other side blaming the latter for its alleged support to the Houthis.
It is no wonder that a group of eminent scholars on Yemen have published an open letter in Washington Post in which, among other things, they condemn the Saudi-led war on Yemen. Read the rest of this entry »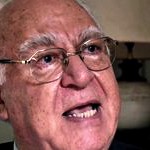 By Farhang Jahanpour
After four weeks of savage bombing of their impoverished neighbor, Yemen, the Saudis declared "Mission Accomplished", and promised to halt their aerial bombardment at midnight on 22 April 2015. Yet only three hours later, they resumed their attacks with greater intensity from the sea and the air.
Although the conflict in Yemen has been going on for four years, it was the new 79-year old Saudi King Salman and his young son Muhammad bin Salman (believed to be between 27 and 33 years old) who has been appointed defense minister as well as running the royal court and the newly formed Economic and Development Affairs Council, in addition to being a member of the Political and Security Affairs Council, another key decision-making body, who decided to start the aerial bombing of Yemen.
The Saudis turning Yemen into another Libya or Syria
After having helped the attacks on Libya that resulted in the ouster of Mu'ammar Qadhafi and the mayhem that has followed, after supporting the Sunni insurgents to fight against the Iraqi Shi'a-led government causing tens of thousands of casualties as the result of suicide bombings, organizing and supporting terrorists to oust President Bashar Asad in Syria that have morphed into the terrorist group ISIS that has destabilized both Syria and Iraq and the entire region, and after sending forces to Bahrain to put down the pro-democracy movement in that country, it seems now it is Yemen's turn to be turned into a failed state.
During the first four weeks of air strikes the Saudis have pummelled 18 of Yemen's 22 provinces, striking schools, homes, refugee camps, crowded residential areas, power and water infrastructure, dairy factories and humanitarian aid supply, as well as blowing up a large part of Sanaa which is a world heritage site.
According to World Health Organization, at least 944 people were killed and 3,500 wounded in the first four weeks of the air strikes (some put the figures much higher). Hospitals are short of electricity and there is acute shortage of medicine to take care of thousands of wounded Yemenis who are in urgent need of treatment.
Furthermore, the entire country is without power, Read the rest of this entry »
By Farhang Jahanpour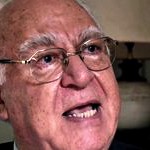 After all the huffing and puffing and all the aroused expectations about the speech by the Israeli Prime Minister Benjamin Netanyahu to the joint session of US Congress, the speech proved a great disappointment and even an embarrassment. A great deal has already been written about it, and there is no need to repeat all that here. Here I only wish to draw attention to some of the glaring distortions in the speech and the harm that it can do to the cause of Iranian and Israeli rapprochement and, more importantly, to the cause of peace in the Middle East.
The speech was a cynical use of the US Congress for domestic electoral ambitions.
Recently, Netanyahu had been trailing the Zionist Camp leader Isaac Herzog in the number of projected seats in the forthcoming Israeli election. He certainly hoped that as the result of the publicity that his speech would generate he could reverse the trend. In the process, his intrusion into America's domestic politics has deepened the divide between the Democrats and the Republicans and has introduced a strong element of partisanship to US relations with Israel. In other words, the speech was more about himself than the fate of the State of Israel or US-Israeli relations or international peace.
When Senator Lindsey Graham, a senior Republican senator, visited Jerusalem last December, he told the Israeli leader: "I'm here to tell you, Mr. Prime Minister, that the Congress will follow your lead… [on Iran]." (1) Therefore, it was no surprise when the Republican Majority leader asked Netanyahu to address a join session of Congress, for the third time, to issue his marching orders.
After President Obama's State of the Union address, in which he indicated that he was working hard to resolve Iran's nuclear dispute by peaceful means, House Speaker John A. Boehner decided to invite the head of a foreign state to address the Congress without informing the White House or even Minority Democratic leaders.
This was an act of gross discourtesy to the president, a violation of diplomatic protocol, and a clear departure from the US Constitution that puts the executive branch in charge of foreign policy and relations with foreign political leaders. Read the rest of this entry »
By Richard Falk
February 20, 2015
What the Chapel Hill police in North Carolina initially pitched to the world as 'a parking dispute' was the deliberate killing of three young and devout Muslim American students by an ideologically driven 'new atheist' killer named Craig Stephen Hicks.
What the The Economist unhesitatingly calls 'terrorism in Copenhagen' involved the attempted shooting of a Danish cartoonist who repeatedly mocks the Prophet and Islamic beliefs as well as the lethal shooting of a Jewish security guard outside a synagogue.
A friend understandably poses a serious question on Twitter that might have been dismissed as rhetorical overkill just a few years ago: "Are only Muslims capable of terrorism?"
I find it deeply disturbing that while the Chapel Hill tragedy is given marginal media attention except among groups previously worried about Islamophobia and racism, The Economist considers that important principles of Western liberal democracy are at stake apparently only in the European context.
In the words of Zanny Minton Beddoes, the new editor of the magazine: "Jacob Mchangama, a lawyer and founder of a human-rights think-tank called Justitia, told me it would be a disaster if his country were to grow faint-hearted in its defense of free speech. 'There can be no truce in the struggle between secular democracy and extremism,' he says. Above all, politicians should avoid the trap of saying or implying that violence was really the fault of provocateurs, or that religious insult was to be equated with physical injury. Giving in to that sort of relativism would be letting down those followers of Islam who were brave enough to stand up for free speech, and indulging in a sort of "bigotry of low expectations", said Mr Mchangama, whose paternal forebears were Muslims from the Comoros Islands. A good point."
I am quite sure that this is not a good point, at least as phrased by Mr. Mchangama.
Of course, governments should take action to protect all who are violently threatened, but to refuse to regard Islamophobic messaging as a species of hate speech while so regarding anti-Semitic slurs or Holocaust denial is to combine two things that are both unacceptable: ignoring the root causes of political extremism and pathological violence; and prohibiting and punishing anti-Semitic utterances as hate speech while treating anti-Islamic or Islamophobic speech as requiring protection from the perspective of 'freedom of expression.' Read the rest of this entry »
By Farhang Jahanpour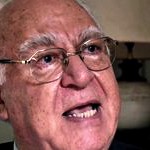 A shorter version of this article has been published by IPS
When Ibrahim al-Badri al-Samarrai adopted the name of Abu-Bakr al-Baghdadi al-Husseini al-Quraishi and revealed himself to the world as the Amir al-Mu'minin (the Commander of the Faithful) Caliph Ibrahim of the self-proclaimed Islamic State, the whole world had to sit up and take notice of him.
The choice of the long title that he has chosen for himself is most interesting and symbolic. The title Abu-Bakr clearly refers to the first caliph after Prophet Muhammad's death, the first of the four "Orthodox Caliphs".
The term Husseini presumably refers to Imam Hussein, the Prophet's grandson and Imam Ali's son, who was martyred in Karbala on 13 October 680. His martyrdom is seen as a turning point in the history of Islam and is mourned in elaborate mourning ceremonies by the Shi'ites throughout the world on the 10th of Muharram each year, which is accompanied with many processions and self-flagellation.
Both Sunnis and Shi'is regard Imam Hussein as a great martyr, and as someone who gave up his life in order to defend Islam and to stand up against tyranny.
Finally, al-Quraishi refers to Quraish, the tribe to which the Prophet of Islam belonged.
Therefore, his chosen title is full of Islamic symbolism.
According to an alleged biography posted on jihadi Internet forums, al-Baghdadi is a direct descendant of the Prophet, but curiously enough his ancestors come from the Shi'a line of the Imams who descended from the Prophet's daughter Fatimah.
According to this alleged biography, al-Baghdadi derives his lineage directly from nine Shi'a Imams, "Ali Al-Hadi, Muhammad al-Jawad, Ali al-Rida, Musa al-Kazim, Ja'far al-Sadiq, Muhammad al-Baqir, Ali Zayn al-Abidin, Husayn Bin-Ali, Ali Bin Abi-Talib, right up to the Prophet's daughter Fatimah and ending in Prophet Muhammad himself."
Despite his great hostility towards the Shi'is, is this genealogy a way of portraying himself as the true son of the descendants of the Prophet, thus appealing to both Shi'is and Sunnis?
According to the same biography, al-Baghdadi was born near Samarra, in Iraq, in 1971. It is alleged that he received BA, MA and PhD degrees in Islamic studies from the Islamic University of Baghdad. It is also suggested that he was a cleric at the Imam Ahmad ibn Hanbal Mosque in Samarra at around the time of the US invasion of Iraq in 2003. (1)
According to a senior Afghan security official, al-Baghdadi went to Afghanistan in the late 1990s, where he received his early jihadi training. He lived with the Jordanian militant fighter Abu Musab al-Zarqarwi in Kabul from 1996-2000. (2)
It is likely that al-Baghdadi fled Afghanistan with leading Taliban fighters after the US invasion of Afghanistan following 9/11.
After the US invasion of Iraq in 2003, Zarqawi and Read the rest of this entry »
By Farhang Jahanpour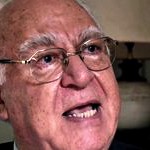 A shorter version of this article was published by IPS
The Origins
When all of a sudden ISIS (Islamic State in Iraq and Sham) emerged on the scene, and in a matter of days occupied large swathes of mainly Sunni-inhabited parts of Iraq and Syria, including Iraq's second city Mosul and Saddam Hussein's birthplace Tikrit and called itself the Islamic State, many people, not least Western politicians and intelligence services, were taken by surprise.
This feeling of shock and repeated reversals in the past has been due to widespread ignorance or the willful neglect of history, and general unwillingness by politicians and pundits to look at the reality as it is or to explore the root causes of the issues in the Middle East from a historical, religious and ethnic point of view.
Most politicians have been afflicted by short-termism and they stumble from one crisis to the next without an overall strategy and without the ability to look beyond their noses. Read the rest of this entry »
By Richard Falk
Before ISIS
The beheading of American and British journalists who were being held hostage by ISIS creates a truly horrifying spectacle, and quite understandably mobilizes the political will to destroy the political actor who so shocks and frightens the Western sensibility, which is far from being free from responsibility for such lurid incidents.
Never in modern times has there been a clearer example of violence begetting violence.
And we need to ask 'to what end?' Political leaders in the West are remarkably silent and dishonest about what it is that they wish to achieve in this region beset since 2011 by a quite terrifying outbreak of political extremism, whether from above as in the cases of Syria, Egypt, and Israel or from below as with ISIS and al-Nusra.
It is difficult to recall that at the start of 2011, just three years ago, progressive voices around the world were inspired by the Arab upheavals, especially in Egypt and Tunisia, that burst upon the political scene unexpectedly.
These extraordinary events appeared to repudiate the prevailing patterns of authoritarian, exploitative, and corrupt collaboration between oppressive domestic elites, neoliberal economic forces, and the regional imperial juggernaut that had kept this humanly disastrous reality stable for so long. Yet even during that time of optimism about the Arab future, a closer scrutiny of what was happening disclosed many reasons to be worried. It is helpful to look to this recent past to have some comprehension of the perplexing present.
A Revolutionary Spirit Without Revolutionary Action
The goals of these upheavals were far too ambitious to be realized by such limited challenges directed at the established order. These movements were essentially confined to getting rid of a hated ruler. Read the rest of this entry »
By Jonathan Power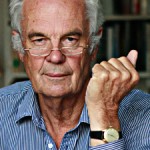 Despite Ukraine, Syria, Iraq, Libya, Afghanistan, Israel/Palestine and Southern Sudan the world is a lot more peaceful than it was at the end of the Cold War and shows no sign of returning to the bad old days when there were some 25 wars going on every year. Now it is down to about a dozen.
The task today is to keep that number going down – a difficult job when the outbreak of conflict in Syria, Libya and Ukraine have turned the graph upwards a few notches for the first time.
Protagonists in political quarrels tend to push the non-violent activists to one side – as they have done in Syria, Libya, Gaza and Ukraine.
This is not a good tactic as these situations have clearly shown. In Syria whole parts of cities have been reduced to rubble. Likewise in Gaza. In Ukraine this is starting to happen.
In the current issue of Foreign Affairs Erica Chenoweth and Maria Stephan argue that the prospects for civil resistance to bring about political change are commonly undersold. Read the rest of this entry »
By Jonathan Power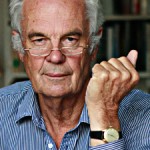 September 2nd 2014
Violence should have had its day. Look at its non-achievements: The US/British/French invasions of Iraq, Afghanistan and Libya. The upheavals of the "Arab Spring". And now Ukraine.
Will we ever learn its limitations?
In Iraq outsiders' violence overthrew the dictator Saddam Hussein who for all his faults provided stability, safety on the streets, food, a falling infant mortality rate and universal health services. What did it substitute beside the worthwhile job of killing off Saddam?
Mayhem, tens of thousands of deaths of innocents, fear of the street, shortages of food, upheavals in the health services and schools. And an ongoing instability, not least the opening given to ISIS.
In Libya, Read the rest of this entry »