Archive for the 'NATO' Category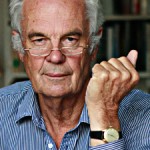 By Jonathan Power
January 24th 2017.
The great flaw in ex-president Barack Obama's record was his policy towards Russia. Going against everything he had said and written about before he became president, one action after another antagonised the Russians – his early proclamation that he wanted Georgia and Ukraine in NATO, his de facto coalition of convenience for a crucial couple of days with the anti-democratic, anti-Russian, neo-fascist, demonstrators in Ukraine, the further expansion of NATO, despite an earlier promise not to, made by President H.W. Bush, to the Soviet president, Mikhail Gorbachev, and his inability to cooperate with the Russians and Iranians over Syria.
No wonder the Russians are reported to be delirious that Donald Trump is now president, a man who has said nice things about Russia's President Vladimir Putin.
If the two meet sometime soon maybe there will be an end to this unnecessary hostility. The Moscow-Washington relationship is the most important political issue in the world and this may well be the last chance to get it right.
Russia and the US have never fought each other in the 200 years of their relationship. Russia aided the North during the Civil War and sent warships to prevent England and France supporting the confederacy. During the World Wars the two were close allies.
However, they came near to catastrophic war during the Cold War when Russia armed Cuba with nuclear weapons. This will never happen again. It chilled the blood down to zero on both sides. But one can imagine limited armed clashes on the Estonian-Russian border, nuclear sabre rattling, a more intimate alliance between China and Russia, an urge to sabotage, as was done during the Cold War, any diplomacy or interventions made by the other and a continuation of both countries keeping their long-range nuclear weapons on hair-trigger alert.
Under H.W. Bush post-Cold War relations got off to a good start. Nevertheless, the US treated Russia as a defeated nation that could be taken advantage of. Read the rest of this entry »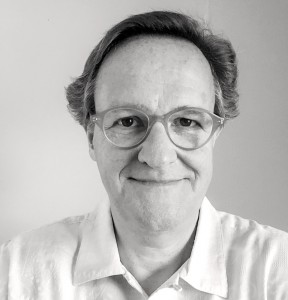 By Jan Oberg
These two top officials behind major US wars (Iran/Afghanistan and Vietnam/Cambodia/Laos) and regime change (against Allende, Chile) will speak at the first of a new event, The Nobel Peace Prize Forum Oslo, created by the Nobel Institute in Oslo. More here.
The leaders of the two institutions declare that they are proud to have succeeded in getting these two diplomats to Norway – and the media of course will be there. The event is sponsored by the California-based company InCircl – a marketing and mobile payment company.
The university rector is dr. med. and participant at Bilderberg world elite power group in 2011 Ole Petter Ottersen and you can write him at rektor@uio.no
These two experts on warfare and interventionism will – Orwellian style – speak about "The United States and World Peace After The Presidential Election".

This is the country that, since 1980, has intervened violently in Iran, Libya, Lebanon, Kuwait, Iraq, Somalia, Bosnia, Afghanistan, Sudan, Kosova/Serbia, Yemen, Pakistan, Syria, i.e. 14 Muslim countries. It has some 630 base facilities in 130+ countries. It has its US Special Forces (SOF) in 133 countries.
It has used nuclear weapons without apology and owns the second largest arsenal of nuclear weapons.
The US stands for about 40% of the world's military expenditures, is the world's leading arms exporter and has killed more people than anybody else since 1945. It's the master of (imprecise) drone strikes. It presently supports Saudi Arabia's bestial war on Yemen and conducts a military build-up in Asia and the Pacific planning, as it seems, for what looks like a future confrontation with China. And not with terribly positive results in its Middle East policies since 1945.
So with all these credentials, please tell us about world peace!
The U.S. should be seen as quite Read the rest of this entry »
By Jan Oberg
- who speaks to PressTV about The Jungle camp in Calais and children gone missing since it was destroyed.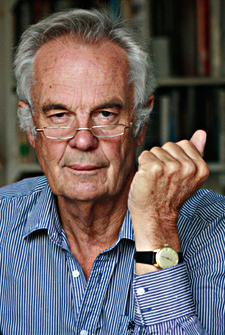 By Jonathan Power
November 22nd 2016
Trotsky, the one-time close comrade of Lenin, reportedly said, "You may not be interested in war but war is interested in you".
This is how it seems to have been with President Barack Obama when it comes to his policy towards Russia.
Having come to power with President Vladimir Putin open to a closer relationship after the aggressive pushing forward of Nato's frontier during the time of presidents Bill Clinton and George W. Bush Obama will leave the presidency with a state of hostility between the Russia and the US that most thought had evaporated once the Cold War ended in 1991.
Now, instead of a life time of peace and cooperation ahead of us, as was widely thought, we have Russia engaged in nuclear sabre rattling and the US expanding the frontier of Nato even further right up to Russia's border and trying to put the heat on over Russia's involvement in the upheavals in Ukraine, using economic sanctions.
Some observers talk about war between the West and Russia. Although this could not happen as long as Angela Merkel is Chancellor of Germany and France remains French it may be a "damned close-run thing" (as the Duke of Wellington was supposed to have said after victory over Napoleon at the battle of Waterloo).
It is up to President-elect Donald Trump Read the rest of this entry »
Here a few comments on Erdogan's recent attack on the West for supplying arms to the Kurds.
Funny that Turkey's president should accuse someone else for weaponizing a conflict. At the same time as Turkey does it and is also involved in two wars outside itself – Iraq and Syria – and one inside against the Kurds.
In this short interview I seek to raise the imagination: Since the weaponization of conflicts is a cancer on the world, imagine that a God-like magnetic force that could suck up each and every weapon in the Middle East, what would happen?
They would be forces to sit down and talk!
And one more point I did not get around to say: The world's cancerous arms industry and criminal arms traders – governmental as well as private – would go out of business and many end up behind bars.
In short, a much better world.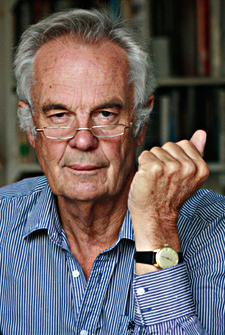 By Jonathan Power
November 8th 2016.
An interesting question is what would happen to American foreign policy if President Barack Obama were allowed to have another four year term in office?
It would be a less interventionist presidency than what is about to become. This is not to say that I think the way Obama has handled the war in Afghanistan has been successful. Nor do I believe the attack on Libya was a sensible idea. Nor do I think the way he dealt with Russia and Ukraine in the last four years has been anything but counterproductive.
But I do believe the world would be an even messier place if he had not been president. Syria would have been invaded with ground troops. Iraq would have been replicated.
I think confrontation with China over the ownership of the contested islands in the South China and East China seas would have been more serious than it has been.
There would have been no bringing back Cuba in from the cold. (Cuba was the home of the missile crisis of 1962 when the world came terrifyingly near to a nuclear war.)
Most important, there would have been no nuclear deal with Iran. Iran's research which could have led to the making of a nuclear bomb (not that I think it had any intention of going that far) would have continued.
At some point Israel would have bombed Iran's reactors Read the rest of this entry »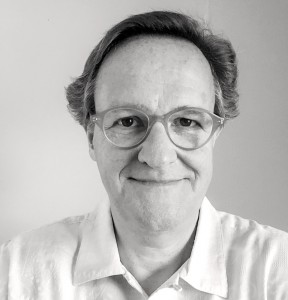 Af Jan Øberg
Den nuværende periode i menneskehedens historie vil blive svær at forklare for fremtidens historikere – hvis der da findes nogle.
Hvordan kunne det gå så skridt så hurtigt og på alle fronter for dén Vestverden, der efter 2. verdenskrig stod med alle kortene på hånden? Hvordan kunne det amerikanske imperium, der byggede på frihed og demokrati, overhovedet styrte sammen dér tilbage i 2026?


Den vestlige NATO-baserede verden kunne ånde lettet op da Sovjetunionen og Warszawapagten var blevet opløst i 1989. Den havde vundet ideologisk – ingen ville siden have sovjetkommunisme – og økonomisk – Rusland producerede ingen attraktive forbrugsvarer – og militært.
Ruslands militærudgifter var bare 8% af NATOs mod Warszawapagtens 75% af NATO førhen.
Den Kolde krig forsvandt lykkeligt nok uden Varm Krig eller atomvåbenbrug. En ny verden blev mulig. Ondskabens imperium, som præsident Reagan havde kaldt Kreml-systemet, var borte. Alle talte om fredens "dividende".
Men kun godt 25 år senere var verden gennemsyret af angst, Read the rest of this entry »
October 26, 2016
Yet another example of how tension build up in this New Cold War situation – instead of doing what we did during the first Cold War: trying confidence-building measures.
Today too BBC announced that the US will deploy – permanently – 300 US soldiers to norther Norway, a break with Norway's policies since it became a NATO member. And Reuters brought the news that NATO will deploy thousands of new soldiers in the Baltic countries and in Poland and, next year, planes to Romania – on top of the reinforcements already made.
The above short interview contains comments on these dangerous steps too.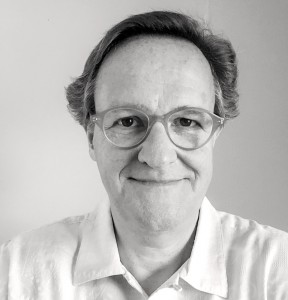 By Jan Oberg
Lund, October 26, 2016
Over the last four month, ten articles about the new Cold War have been published on the TFF Associates blog. And on our social media you'll find hundreds of brilliant, informative posts written by others.
While this new Cold War is certainly different from the first Cold war that ended in 1989, we are not in doubt that there is a new such tragic war and that the risk of military confrontation between Russia and NATO countries in Europe has increased.
We also happen to think it could have been avoided.
This Cold War has to do with, among many other things, NATO's counterproductive expansion since 1994, the way Yugoslavia broke down and was broken up, with Ukraine and now Syria as well as – perhaps surprisingly to some – the rapidly diminishing political power and legitimacy of the West in the emerging world order.
A reflection on how security politics and media contribute to the closing of the open society
The increasing symbiosis between the political and the leading mainstream media of the Western world implies that, grosso modo, Russia is blamed for having caused this new situation. While Russia is certainly not innocent and it usually does take two to conflict this blame is rather a sign of diminishing capacity (knowledge) and will (economic and intellectual independence and courage) to ask critical questions that now characterise the corporate media.
Defence and security political news coverage, journalistic processing, editing and commentaries have sunk to an intellectual level that is considerably lower than during the first Cold War. The entire field is given low priority by editors. Domestic issues, sports, entertainment, lifestyle etc. have made it to the top.
Out of sync with the globalising world, most media do with 1-2 pages about global affairs out of, say, 40-50 pages and they base this material on the same handful of Western news bureaus.
The double checking of a variety of sources, versatility and multi-perspective coverage are things of the past and we see more uniformity and more subjectivity in the news media coverage than ever.
Add to this that both Russia and NATO countries engage in media management, or propaganda (tax payers footing the bills) which squeezes out comprehensive knowledge and unbiased analyses as well as critical angles on one's own policies and actions. Read the rest of this entry »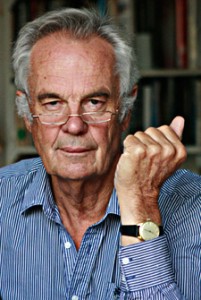 By Jonathan Power
October 25th 2016
I have a fantasy. Donald Trump wins. He goes to Moscow on his first trip as president and gives President Vladimir Putin a bear hug and they go hunting in the forest, Soviet style.
When they emerge they have shot a couple of bears and have had a good lunch laid out for them by acolytes at which they have discussed the matters of the world.
They give a press conference. They have decided to re-start negotiations on major nuclear arms reductions and both say they unilaterally are immediately ridding themselves of a 1000 missiles each.
They have found a way to implement autonomy for eastern Ukraine, as done in Scotland, which Trump with his Scottish golf courses knows well. Ukraine can work towards both a trade agreement with the EU and the Russian-backed Eurasian Economic Union. Russia was always happy about such an arrangement, but many Ukrainians weren't and only wanted an EU arrangement. This was the trigger for the uprising in Kiev and Western support for the powerful revolutionary movements that had a fascist pedigree.
Dealing with Syria is both simpler and more difficult – difficult because of the intensity of the fighting and the multi-nation interests and easier because neither Russia nor the NATO powers want to see a clash over a relatively small part of the global population – Syria's population is 9 million, about the same as one of America's eastern states.
In the forest they agreed to stop using Russian warplanes backing President Bashar al-Assad, the US to stop aiding anti-Assad guerrillas and both to concentrate on defeating ISIS. In return the US would invite Russia to share its airbase in Qatar. The civil war opponents would be left alone to fight. UN mediation would continue.
Trump has a point in wanting rapprochement with Russia.
At the moment Read the rest of this entry »