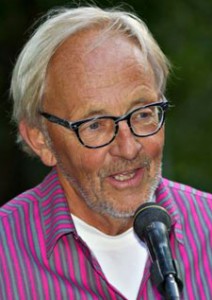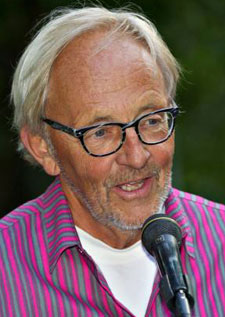 By Gunnar Westberg, TFF Board
The author was in the Gambia in March this year – the basics about The Gambia here. This article was written before the parliamentary elections in Gambia on April 6, 2017. You may read about their background and results here.
At the presidential election His Excellency Sheikh Professor Alhaji Dr. Yahya Abdul-Aziz Awal Jemus Junkung Jammeh Naasiru Deen Babili Mansa, also known as Yaya Jammeh, was defeated with a narrow margin. This was quite unexpected, not in the least by Mr Jammeh himself, who apparently had not taken enough precautions with his manipulations of the election counts.
He first accepted, then rejected the outcome and decided to stay on as president, but was finally ousted.
Demonstrations, the so called "Kalamaa revolution", went on for a considerable time. Women with broomsticks bravely swept the streets – who can prohibit street sweeping? – and waved their Kalamaa (Calebasses) which they used so much in the household work.
The brave women dominated the scene and many had to pay dearly. A number of protesters and members of the opposition members, men and women, disappeared, were tortured and in several cases killed. In the end military forces from Ecowas, The Ecomomic Community of West African states, asked by the UN to intervene, forced the President to leave. He escaped with a large portion of the national treasure.
Mr Adama Barrow was elected president and has taken office. He is a businessman who has spent several years in the UK and has no strong party connections. This may be an asset when he now must work for unity and pragmatism.
The political parties have appointed some ministers. Six more and 15 Permanent Secretaries were sworn in on March 9 in a ceremony, which I attended.
It seems that only a few ministers have political experience, and some have rather limited background in leadership on a higher level. Experience of democracy is of course shallow after 22 years of authoritarian rule. But they are expected to be men and women who want to work for the best of their country and may be willing to compromise.
The strongest of the ministers seems to be Mrs Fatumatta Tambayang who was appointed minister of Women's Affairs. She gave a speech at the ceremony on behalf of the newly elected ministers in which she regretted that there were only four female ministers in the this large government. "I will certainly knock on my colleagues' doors to point out the importance of women participation in every department" she said.
Mrs Tambayang was first appointed by President Barrow to be Vice President. However, the constitution states that the Vice President should not be more than 65 years, and Mrs Tambayang has passed that limit. It was agreed that the newly reborn democracy should not begin its work by a violation of the constitution. Thus, there is – as I'm writing this – no Vice President.
The parliament will be elected April 6 – result here.
The country is divided into about fifty districts and each can elect one member of Parliament. Mr Jammeh's party APRC is not likely to get more than a small number of the Assembly members, but the GDC party is expected to vote with APRC. If these two parties receive more than one quarter of the seats they can together block the revision of the national constitution – something that is badly needed to remove the many non-democratic clauses that the previous president has introduced.
Unfortunately, the "anti-Jammeh" coalition has, in several instances, not been able to agree on one representative per district. This may be the first sign that these inexperienced politicians will be unable to cooperate for the good and unity of Gambia and not put their own agenda first. If party quarrels are allowed to dominate the new assembly, people might begin to long for a new strong man. Or the old?
The problems ahead are many and difficult, in the short and in the long run. There is, as said, little experience in democracy, also on the local level. The corruption, which has centred on the president, who personally took control over and profit from so much of the nations business. may now proliferate.
There is a lack of investors and skilled entrepreneurs. The land is poor, basic education is of rather low quality for most children and there are few university graduates to fill qualified jobs, both in government and in private business.
Maybe hope will come with returning emigrants. There are hundreds of thousands of expatriates, in Europe and in the US. Many of them have education and enthusiasm.
If the politicians get their house in order it can be hoped that the diaspora will return and help to build the new Gambia.
Note
World Politics Review, WPR, has a very informative analysis of Gambia of May 2, 2017.