Archive for the 'Gunnar Westberg' Category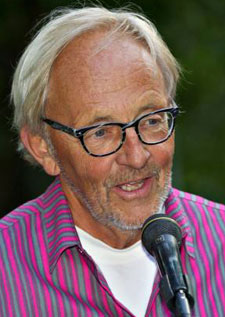 By Gunnar Westberg
During the years since the end of the Cold War, Peter Handberg – a writer and translator – has travelled many times in the Baltic states, Estonia, Latvia and Lithuania. He has visited many sites where nuclear weapons were kept at the time, ready to destroy the world.
Handberg has also spoken to military officers who once watched over these instruments of Armageddon. He has written an important book on the subject, Undergångens skuggor (Shadows of Doom). The book is not translated but a documentary film is planned.
He has just led a group of people from Sweden to some of these bases, abandoned since 1987. We were about ten physicians from the Swedish section of International Physicians for the Prevention of Nuclear War (IPPNW) and ten others – historians, people with an interest in the Baltic states, etc..
I learnt three important facts, from the book and be visiting these sites:
1. The size of the Soviet nuclear complex in these small Baltic states was enormous; there were at least 35 bases.
2. The officers who watched over the missiles were, especially in 1983, convinced that an American attack would come and they expected to launch their missiles.
3. There were at some of these bases, in the sixties but also much later, short distance missiles with a range of not more than 600 km, enough to reach Southern Finland and Eastern Sweden only. They carried a large number of bombs, mostly of 100 kt effect, or about six Hiroshima bombs.
The reason "neutral" Sweden was targeted was that a US attack with bomb planes carrying nuclear weapons was expected to come also over Sweden, possibly using Swedish airfields.
Maybe that was correct: Sweden would have been used as a platform for an American nuclear attack on the Soviet Union. Such a scenario is described by Thomas Reed, once head of US Air Force, in his book At the Abyss.
Reed was a US defence analyst who in the eighties participated in the selection of enemy targets in the strategic plane called SIOP.
I can not avoid comparing this piece of history to the situation today: Sweden's government is moving ever closer to NATO and has – through the Host Country Agreement – prepared for NATO bases in the country and thereby – potentially at least – for an attack to be carried out by NATO from Swedish territory.
We Swedes are making ourselves a target.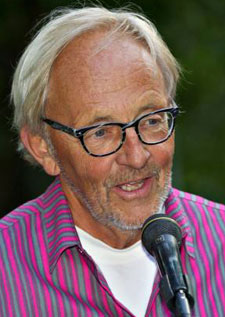 By Gunnar Westberg
Very pleasant meeting. We all agreed on everything. We follow you, Big Brother, in all your ventures, we are so happy you like us.
Reports and family pictures have appeared in media from a dinner with 350 guests. Nice laudatory speeches, not a disturbing critical word.
There is a final document on everything that was agreed, already beforehand.
I recommend no one to read the paper, you can't, it is such a soporific (= tending to induce drowsiness or sleep).
No journalist has so far given an overview, they fell asleep too, I guess. The section on Environment and on Energy seems good, but nothing new. The failure of the USA in energy conservation is not allowed to disturb in this Feel good report.
The section on Defence and Security is, however, very depressing. Read the rest of this entry »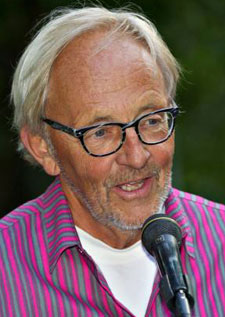 By Gunnar Westberg
The proposition that nuclear weapons can be retained in perpetuity and never used – accidentally or by decision – defies credibility".
Other serious close calls
In November 1979, a recorded scenario describing a Russian nuclear attack had been entered into the US warning system NORAD. The scenario was perceived as a real full-scale Soviet attack. Nuclear missiles and bombers were readied. After six minutes the mistake became obvious. After this incident new security routines were introduced.
Despite these changed routines, less that one year later the mistake was repeated – this time more persistent and dangerous. Zbigniew Brzezinski, the US national security adviser, was called at three o'clock in the morning by a general on duty. He was informed that 220 Soviet missiles were on their way towards the USA. A moment later a new call came, saying that 2,200 missiles had been launched.
Brzezinski was about to call President Jimmy Carter when the general called for a third time reporting that the alarm had been cancelled.
The mistake was caused by a malfunctioning computer chip. Several similar false alarms have been reported, although they did not reach the national command.
We have no reports from the Soviet Union similar to these computer malfunctions. Maybe the Russians have less trust in their computers, just as Colonel Petrov showed? However, there are many reports on serious accidents in the manufacture and handling of nuclear weapons.
I have received reliable information from senior military officers in the Soviet Union regarding heavy use of alcohol and drugs among the personnel that monitor the warning and control systems, just as in the USA.
The story of the "Norwegian weather rocket" in 1995 is often presented as a particularly dangerous incident. Russians satellites warned of a missile on its way from Norway towards Russia. President Yeltsin was called in the middle of the night; the "nuclear war laptop" was opened; and the president discussed the situation with his staff. The "missile" turned out not to be directed towards Russia.
I see this incident as an indication that when the relations between the nuclear powers are good, then the risk of a misunderstanding is very small. The Russians were not likely to expect an attack at that time.
Indian soldiers fire artillery in northernmost part of Kargil region
Close calls have occurred not only between the two superpowers. India and Pakistan are in a chronic but active conflict regarding Kashmir. At least twice this engagement has threatened to expand into a nuclear war, namely at the Kargil conflict in 1999 and after an attack on the Indian Parliament by Pakistani terrorists in 2001.
Both times, Pakistan readied nuclear weapons for delivery. Pakistan has a doctrine of first use: If Indian military forces transgress over the border to Pakistan, that country intends to use nuclear weapons.
Pakistan does not have a system with a "permissive link", where a code must be transmitted from the highest authority in order to make a launch of nuclear weapons possible. Military commanders in Pakistan have the technical ability to use nuclear weapons without the approval of the political leaders in the country. India, with much stronger conventional forces, uses the permissive link and has declared a "no first use" principle.
The available extensive reports from both these incidents show that the communication between the political and the military leaders was highly inadequate. Misunderstandings on very important matters occurred to an alarming degree. During both conflicts between India and Pakistan, intervention by US leaders was important in preventing escalation and a nuclear war. Read the rest of this entry »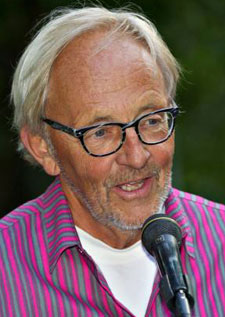 By Gunnar Westberg
The proposition that nuclear weapons can be retained in perpetuity and never used – accidentally or by decision – defies credibility".
This unanimous statement was published by the Canberra Commission in 1996. Among the commission members were internationally known former ministers of defense and of foreign affairs and generals.
The nuclear-weapon states do not intend to abolish their nuclear weapons. They promised to do so when they signed the Nuclear Non-Proliferation Treaty (NPT) of 1970.
Furthermore, the International Court in The Hague concluded in its advisory opinion more than 20 years ago that these states were obliged to negotiate and bring to a conclusion such negotiations on complete nuclear disarmament.
The nuclear-weapon states disregard this obligation. On the contrary, they invest enormous sums in the modernization of these weapons of global destruction.
It is difficult today to raise a strong opinion in the nuclear-weapon states for nuclear disarmament. One reason is that the public sees the risk of a nuclear war between these states as so unlikely that it can be disregarded.
It is then important to remind ourselves that we were for decades, during the Cold War, threatened by extinction by nuclear war. We were not aware at that time how close we were.
In this article I will summarize some of the best-known critical situations. Recently published evidence shows that the danger was considerably greater than we knew at the time.
The risk today of a nuclear omnicide – killing all or almost all humans – is probably smaller than during the Cold War, but the risk is even today real and it may be rising. That is the reason I wish us to remind ourselves again: as long as nuclear weapons exist we are in danger of extermination.
Nuclear weapons must be abolished before they abolish us.
Stanislav Petrov: The man who saved the world
1983 was probably the most dangerous year for mankind ever in history. We were twice close to a nuclear war between the Soviet Union and the USA. But we did not know that.
The situation between the USA and the Soviet Union was very dangerous. In his notorious speech in March 1983, President Reagan spoke of the "Axis of Evil" states in a way that seriously upset the Soviet leaders. The speech ended the period of mutual cooperation, which had prevailed since the Cuba Missile Crisis.
In the Soviet Union many political and military leaders were convinced that the USA would launch a nuclear attack. Read the rest of this entry »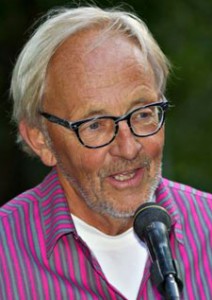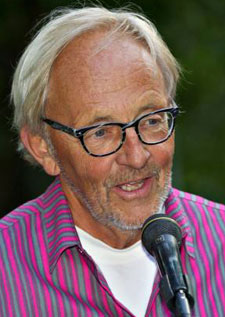 By Gunnar Westberg
Can cyber warfare prevent wars?
This is a call for information. An appeal to people who know more abou cyber warfare!
As long as there are armies the threat of war remains.
As long as there are nuclear weapons the threat of extermination of mankind from nuclear war remains.
It is sometimes said that nuclear weapons will be with us until we find something more effective.
Could cyber warfare be an alternative?
The U.S. together with Israel delayed the development of the uranium enrichment facilities in Iran through the use of a virus introduced into the centrifuges. Iran may have been behind a cyber attack on computers in Saudi Arabia that interfered with oil refineries and oil transport.
Can cyber warfare prevent a military attack? Here an attempt to illustrate the idea: Read the rest of this entry »

Lund, Sweden, September 5, 2015
Updated September 5 and our apologies if you've received this before.
We want to catch all and miss no one over all these years.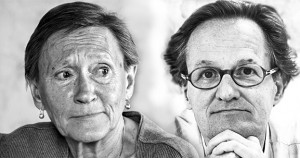 Dear friend!
We are happy to invite you to the TFF 30th Anniversary Benefit Event !
September 11-12, 2015
Live Lectures by videostream
Exciting lectures on world affairs and peace over two days – See program below.
This is not an invitation to visit the foundation in person.
It is an online, live video streamed event that you will be able to follow from anywhere in the world
Here is the link and it'll also be shown via Facebook, Twitter and on our website.
And all the lectures will be available later as videos on our own video channels.
Open House at the foundation
Saturday September 12 at 14:00-17:00
It's at Vegagatan 25 in Lund, Sweden – deadline for your registration September 7.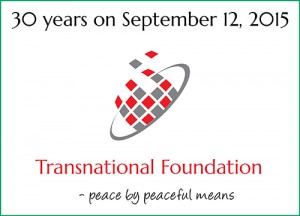 1. Lectures on-site with live streaming
We'll shortly tell you the links where you may see it all and where videos will later be available.
Lecture program
Friday September 11
Live, video streamed:
16:00
September 11: Alternatives to the devastating War On Terror – Jan Oberg
17:00
TFF 30 Perspectives – TFF Associates and Board on the better world we dream of – And cheers!
Saturday September 12
Live, video-streamed 10:00-18:00
10:00
Iran And the Nuclear Issues – Gunnar Westberg
11:00
Integration – Why and how? Example: Afghan Youth In Sweden – Christina Spännar, Sweden
12:00
Nuclear abolition is necessary and possible – Gunnar Westberg, Sweden
13:00
West and East: Ukraine and New Cold War? – Jan Oberg
14:00
Human Rights And War Crimes – Jonathan Power, UK/Sweden
15:00
Women, Self-Esteem and Violence – Annette Schiffmann, Germany
16:00
Yugoslavia – What Should Have Been Done? – Jan Oberg (in Memoriam Håkan Wiberg), DK/Sweden
17:00
Media and Peace – Sören Sommelius, Sweden
18:00
Burundi's Crisis And Possible Ways Out – Burundi expert

2. Open House hours 14-17
Buffet, drinks, coffee and tea, cakes and other sweets.
You must register your visit by September 7 at the latest at TFF30@transnational.org or call 0046 738 525200.

3. Peace with peaceful means
The day is devoted to the – ongoing – struggle for "peace by peaceful means" as the UN Charter puts it. Gandhi said that the "means are goals in-the-making". To realize that noble goal remains the mission of TFF. Today we show you how and promote all related activites with the help of social media and new video technologies.

4. This is a Benefit Event – Your support to TFF please!
TFF is unique in being totally independent of government and corporate funds. It's people-financed. No one related to TFF has a salary; we're all-volunteer.
This provides for truly free research and permit us to be critical and constructive and practise our freedom of expression. Not everyone can boast that today!
Wars, nuclear and conventional arms, bombing raids and occupations etc. are financed by your tax money. Sadly and unfairly, no tax funds go to realise the UN norm above.
We think that people who believe that peace is better than violence should also pay something to the research, education and activism in favour of that UN norm.
If you can come to Lund on our big day or sit somewhere following our rich lecture program, we urge you strongly to make a donation. Every day over 30 years, TFF has given the world something useful.
You can do it right in the middle of our homepage – click the "Give" button or under the headline "Support" in the right-hand column where many options exist, including PayPal. It easy, fast and secure!
Cash – but no cheques – can also be donated at the event.* *
Thank you so much!

5. Videos
We're proud to present the first two short videos – 3 more to come – in which the founders talk about various aspects of 30 years in the service of peace on the basis of questions asked by board member Annette Schiffmann. Watch, comment and subscribe!

6. Brand new Online Magazine
The announced online magazine launched to mark our Anniversary is now here!
"Transnational Affairs – TFF Magazine for conflict-resolution, non-violence and peace-building"
Excited as we are, we'll be back to you soon with more details!
Yours truly
Christina & Jan
Founders
* If you are able to come in person, you must register to TFF30@transnational.org or call 0046 738 525200 by Tuesday September 8 at the latest.
* * This does not apply to you if you have already made a donation in 2015.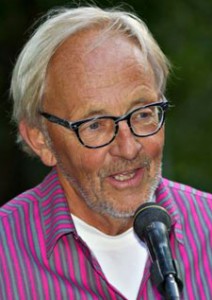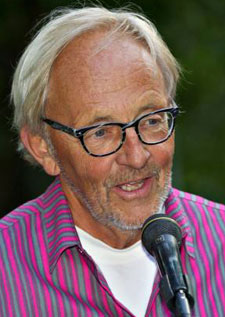 By Gunnar Westberg
The Canberra Commission had as members former leading politicians or military officers, among others a British Field Marshal, an American General and an American Secretary of Defence and a French Prime minister.
The commission unanimously agreed in their report in 1996: The proposition that nuclear weapons can be retained in perpetuity and never be used – accidentally or by decision – defies credibility. The only complete defence is the elimination of nuclear weapons and assurance that they will never be produced again.
So that's it: Nuclear weapons will be used if they are allowed to remain with us. And even a "small" nuclear war, using one per cent or less of the world's nuclear weapons, might cause a world wide famine leading to the death of a billion humans or more.
Lt Colonel Bruce Blair was for several years in the 1970s commander of crews with the duty to launch intercontinental nuclear missiles. "I knew how to fire the missiles, I needed no permission," he states. In the 1990s he was charged with making a review for the US Senate on the question: "Is unauthorized firing of US nuclear weapons a real possibility?"
Blair's answer was Yes, and the risk is not insignificant. Read the rest of this entry »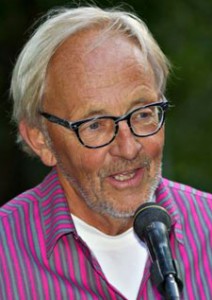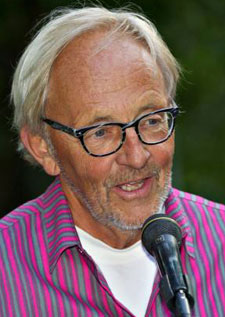 By Gunnar Westberg
The 2015 Review conference of the Non-Proliferation Treaty (NPT) ended Friday May 22 in New York without a final document being accepted.
Up till the very end it seemed that the conference would produce a non-committal final document.
The outcome which a majority of the states desired, a plan for a total ban on nuclear weapons, as there is for chemical and bacteriological weapons, was unacceptable to the nuclear weapon states.
Consensus means in the NPT that the nuclear weapon states decide. They wish to keep their capacity to exterminate mankind for generations ahead.
The American government had told its allies, the NATO states, Japan and others, not to support a ban on nukes, and the allies obeyed.
However, the Friends of Nukes did not have to take the blame for blocking a final document. Instead the blame fell on Israel, a country which is not even a member of the NPT.
The proud United States of America choose once again to heed the instruction from Mr Netanyahu: No agreement on a nuclear weapons free Middle East!
Perhaps it was easier for the USA to take the blame for blocking a hopeful outcome of the NPT if it was for the sake of the pro-Israel lobby than for love of nukes?
In doing so, the USA relieved the other nuclear weapon addicted states from the responsibility of this defeat for the NPT.
Even France, the most hypocritical of the Friends of Nuclear Weapons, could pretend to be a Friend of Disarmament.
"The atom bomb mentality is immoral, unethical, addictive and only evil can come from it."
– Mahatma Gandhi
This would all seem like a great disappointment. But the important outcome of the conference was just the opposite: There is more hope today for a ban on nuclear weapons than we have seen for twenty years.
No less than 159 states agreed that the humanitarian consequences of any use of nuclear weapons would be so catastrophic that they must be abolished.
Even more important, 107 countries asked for legal measures for a prohibition of nuclear weapons – use, threat, production, storage.
Read the speeches by South Africa, or Costa Rica, in Xanthe Hall's exellent account, referring to the three humanitarian conferences held in the last two years, which offer hope where NPT fails:
"The humanitarian conferences demonstrate that democracy has come to nuclear disarmament, even if democracy is yet to come to the NPT…
Despite what has happened at this Review Conference, there is no force that can stop the steady march of those who believe in human security, democracy and international law.
History honors only the brave, those who have the courage to think differently and dream of a better future for all.
This is not the time to lament what has happened here, as lamentable as it may be. Now is the time to work for what is to come, the world we want and deserve. Let us all, boldly and finally, give peace a chance."
Resources
IPPNW – International Physicians for the Prevention of Nuclear War
ICAN – International Campaign to Abolish Nuclear Weapons
The International Committee of the Red Cross on Nuclear weapons
Bulletin of Atomic Scientist's Interactive Nuclear Notebook
The United Nations – The NPT Review Conference 2015
Nuclear Threat Inititaive – Building a Safer world
Faiths against nuclear weapons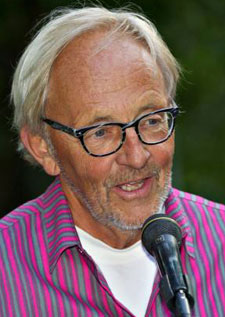 By Gunnar Westberg
In the antique Greek tragedy the end is often predetermined by the initial conditions. The King may have committed an unforgiveable transgression and the consequences are born by him and his House.
Step follows upon step, each step decided by Fate, and the characters have little choice, given their nature and their perception of the situation. In the end Fate brings destruction upon the King and his House.
Prologue
In 1984 a group from IPPNW Sweden met with the Norwegian general Tönne Huitfeldt, at that time Chief of the Military Staff of Nato. He was a man with great confidence in himself and in the military system.
"General Huitfeldt", we asked, "when you work with your war scenarios in the Nato Headquarters, with the destruction of the world through a nuclear war looming as a possible outcome, are you not scared?". "Oh no, never," he responded. "The Russians are as rational as we are. They will never let it go too far. I am never scared". Read the rest of this entry »
By Gunnar Westberg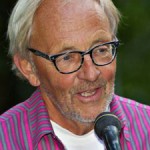 The following question was asked to the ambassador of Israel to Sweden in one of the most respected programs on the Swedish Broadcasting (Sveriges Radio): "Do the Jews themselves carry any responsibility for the anti-Semitism we now see growing?". (Translated by me from its official website). The ambassador refused to answer.
At the end of the program the responsible editor expressed a profound apology: "We wholeheartedly apologize for the question. It leads in the wrong direction and puts the guilt on individuals and unexposed groups". The section was cut from the program recording although the original is stored in a public archive.
It seems like almost everyone in the media world agrees with this apology: "You should not ask such a question." I agree. But we should ask "Does Israel carry any responsibility for the growing anti-Semitism?" Read the rest of this entry »