Archive for the 'Middle East' Category
The occupiers denied children education. Now they get it

School in an Aleppo factory by Jan Oberg on Exposure
TFF's first four photo series from Aleppo have been seen by 95,000 people so far and been featured in online magazines from Vietnam to California, among them a German site with a million visitors daily.
Above is the fifth story.
It's about the terrible, systematic destruction of this UNESCO World Heritage site but also about an Aleppo businessman who turned his damaged factory into a school for 1500 children.
It had been damaged by the Free Syrian Army and al-Nushra who looted it and then used it as HQ.
It's situated in the Sheikh Najjar Industrial City outside Aleppo that – before the militant/terrorist occupation – represented no less than 50% of Syria's total industrial production.
During two years, these children received no education. Now they do. And hope is slowly coming back.
This photo story ends with some "civilisational questions" by Jan Oberg who also took the photos.
This is the kind of story Western mainstream media don't bring for reasons one must assume are political.
But TFF does. Because it is a free research think tank.
We focus on the conflict and civil society where media are obsessed with violence and war criminals.
We look at peace opportunities where others spend their energy on blaming one or the other but have no ideas on how to solve underlying conflicts and make peace.
TFF doesn't work for this or that violent party but for the UN Charter norm of peace by peaceful means. That is, for the innocent, suffering people in Syria – the largest humanitarian crisis since 1945:
Such as these wonderful, innocent children whose story deserves to be told.
Comment by Jan Oberg
The Malta EU meeting is expressive of militarism, colonialism and racism in one. Is it time perhaps to call the EU the Evil Union? People outside, in the rest of the world sees this and will draw their conclusions.
And an – admittedly unconventional – proposal on what to do with the politicians who are responsible for the destruction of Libya.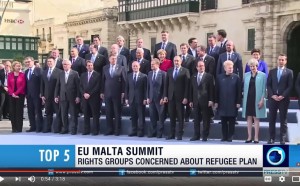 By Jan Oberg
I shot this simple video out of the window on December 13, 2016. I wonder about Aleppo and say #keepfocusonaleppo

© Jan Oberg 2016
Here in the Sheikh Najjar Industrial City outside Aleppo lived and worked 40,000 people. It had 50% of Syria's industrial capacity.
Today – after the occupation by Western-backed militants and terrorist groups, this is what is left.
I wonder why the Syrian government did not destroy this industrial city between 2000 and 2012. We are told that all this destruction is caused only by that side and the dictator kills his own.
I wonder where the terrorists used the weapons and spent the money they got from NATO countries – Turkey in particular – Saudi and Qatar since they did not do any of this here – according to Western media and the White Helmet reporters and a series of humanitarian organisations.
I also wonder where the Western left is? Solidarity with the workers who lived here?
No many among them defend this and want to arm this or that group even more.
The more I study, the more I wonder.
And something doesn't seem right.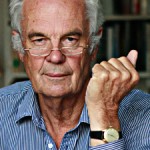 By Jonathan Power
January 24th 2017.
The great flaw in ex-president Barack Obama's record was his policy towards Russia. Going against everything he had said and written about before he became president, one action after another antagonised the Russians – his early proclamation that he wanted Georgia and Ukraine in NATO, his de facto coalition of convenience for a crucial couple of days with the anti-democratic, anti-Russian, neo-fascist, demonstrators in Ukraine, the further expansion of NATO, despite an earlier promise not to, made by President H.W. Bush, to the Soviet president, Mikhail Gorbachev, and his inability to cooperate with the Russians and Iranians over Syria.
No wonder the Russians are reported to be delirious that Donald Trump is now president, a man who has said nice things about Russia's President Vladimir Putin.
If the two meet sometime soon maybe there will be an end to this unnecessary hostility. The Moscow-Washington relationship is the most important political issue in the world and this may well be the last chance to get it right.
Russia and the US have never fought each other in the 200 years of their relationship. Russia aided the North during the Civil War and sent warships to prevent England and France supporting the confederacy. During the World Wars the two were close allies.
However, they came near to catastrophic war during the Cold War when Russia armed Cuba with nuclear weapons. This will never happen again. It chilled the blood down to zero on both sides. But one can imagine limited armed clashes on the Estonian-Russian border, nuclear sabre rattling, a more intimate alliance between China and Russia, an urge to sabotage, as was done during the Cold War, any diplomacy or interventions made by the other and a continuation of both countries keeping their long-range nuclear weapons on hair-trigger alert.
Under H.W. Bush post-Cold War relations got off to a good start. Nevertheless, the US treated Russia as a defeated nation that could be taken advantage of. Read the rest of this entry »
By Jan Oberg
Commentinng on President Rouhani's plea for tolerance and no borders on Press TV, January 28, 2017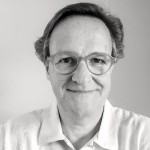 By Jan Oberg

A brilliant blow to US/NATO
 policies and mainstream media 






Lund, Sweden – January 26, 2017


Tulsi Gabbard* and former peace presidential candidate Dennis Kucinich (D) have just visited Aleppo and Damascus in Syria and met citizens, religious leaders and President Assad.


Watch here how CNN tries to frame her as siding with Assad:



Starting out with Twitter girl Bana with President Erdogan (one more time – how stupid does CNN think we are?) and then showing no interest in what she reports because it doesn't fit the deceptive Western narrative. 


Much more important, however, listen to what Gabbard says in just 6 minutes about: Read the rest of this entry »
By Jan Oberg
January 25, 2017


Unique photos from Eastern Aleppo in Syria when it was finally liberated on December 11-12, 2016.


The people you see here have just come out to freedom from 4,5 years of the occupation by what can be called RIOTs – Rebels-Insurgents-Opposition-Terrorists – mostly the latter.


And most of them with some kind of support by NATO countries. 


Western media, politics and humanitarian organisations focus on the victims from Eastern Aleppo who left to RIOT territories elsewhere, such as Idlib, after the liberation – family members and supporters of the occupiers. 


That's not the whole truth about Aleppo.


They conveniently ignore the thousands of other Aleppians: Those who were happy beyond words to see all of Aleppo back under the control of the Syrian government.


These are the people in this photo story. They are among the 13 million Syrians who, according to the UN in Syria, are in need of humanitarian assistance – thanks to U.S. - non-UN – sanctions since 1979 and thanks to the war since 2011.
They too need and deserve the world's attention and help.All of them and not just the politically chosen few. 

Faces Of Aleppo by Jan Oberg on Exposure


Until the immense historical significance of the liberation of Aleppo is understood much better by many more and the biased Western media coverage has changed we will continue to highlight important but hidden dimensions of the conflicts in Syria.


Because peace will be impossible within the present dominant Western narrative and discourse.


And given the incomprehensible suffering of the Syrian people and the destruction of their society since 2011 possibilities for peace - rather than war – should occupy anyone with a human heart. 


If you agree, please use the hashtag: #keepfocusonaleppo
* * *
If we do not care about the single individual, can we care about humanity?
My other stories have had quite a lot of texts. You may check them out to get the background and situation.
Here I just want you to see and reflect on how the Allepians I met expressed happiness, despair, hope, kindness but also anger at one and the same time. Pictures can say much more than words, particularly when we contemplate mindfully on what there is to see in every and each face of these victims of what is often called high politics – which often implies low morality.
So, please don't rush. See and empathize.
© Jan Oberg 2017. Under no circumstance may the photos in this series be reprinted, reproduced or otherwise used without my prior consent.