Archive for the 'Middle East' Category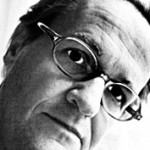 By Jan Oberg
Comments to Op-Ed page of Russia Today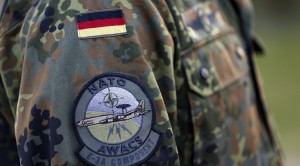 Turkey is increasingly at odds with NATO and its departure from democracy and loyalty with other NATO members should give NATO solid reasons for solid concern.
However, NATO Secretary-General, Jens Stoltenberg, seems to still praise Turkey's "democratic institutions" at the time of the coup attempt one year ago.
Here's the German edition of this article.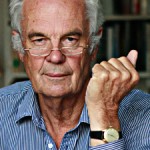 By Jonathan Power
The United Nations is often scapegoated for the falling short of its peacekeeping troops and deployments. Why are they not in Syria or Yemen, Libya or along the Palestinian/Israeli border? Why did the US and the UK make it impossible for the few UN troops present at the onset of the genocide in Rwanda to have their numbers significantly augmented? As a result those few on the ground had no choice but to withdraw when some of their members were killed and their genitals stuffed in their mouths.
All good questions if not easy to answer. In Syria, for example, where exactly would they be deployed?
But a better question is why didn't they go in at the beginning of the civil war when things weren't so complicated and Al Qaeda and ISIS were not around?
Then there is the bad behaviour of UN troops.
In Mali, French peacekeepers were found to have engaged in paedophile activity with local children. In the Congo peacekeepers from the Indian subcontinent have been found to be raping. In Bosnia, Dutch troops washed their hands and pulled back after they felt they couldn't do anything to avert the onset of a pogrom that happened almost before their eyes.
In Somalia, US troops supposedly there under UN command, fled when the going got rough, and then President Bill Clinton blamed the UN for the debacle.
On the other side of the coin are the great unsung victories of the UN troops – in El Salvador where at the end of the civil war the UN held the ring and organised fair elections. In Namibia at the end of the colonial war against South Africa the UN did the same. In Cyprus it averted a Bosnian-type Christian/Muslim war. Read the rest of this entry »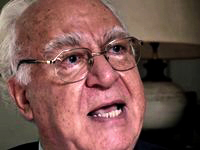 By Farhang Jahanpour
TFF Board member
June 29, 2017
TFF PressInfo # 419
On Monday 26th June, the White House released a statement saying that the United States had "identified potential preparations for another chemical attack by the Assad regime…" It went on to say: "If, however, Mr. Assad conducts another mass murder attack using chemical weapons, he and his military will pay a heavy price."
Nikki Haley, the US ambassador to the United Nations, followed that statement by tweeting, "Any further attacks done to the people of Syria will be blamed on Assad, but also on Russia & Iran who support him killing his own people."
On Tuesday morning, speaking on BBC 4 Today programme, the British Defence Minister Sir Michael Fallon was asked how Britain would respond to another American attack on Syria, and he responded "we will support" future US action in response to the use of chemical weapons in Syria.
With these unsubstantiated statements on Syria, the Trump Administration is dragging the world towards the law of the jungle. As if the situation in the Middle East was not bad enough, these warlike statements have made the situation much worse, and are in fact leading us towards a major confrontation in the Middle East with unimaginable consequences.
Some 14 years ago, in total violation of international law and without any authorization by the Security Council, former US President George W. Bush launched a barbaric attack on Iraq, which destroyed the country, killed and wounded more than a million people, and gave rise to ISIS that has since waged a campaign of terrorism throughout the world.
Far from having learned any lessons from that disastrous mistake, the Trump Administration seems intent on committing a similar mistake on a grander scale. During the campaign, Candidate Trump accused the former US Administration of having created ISIS, not indirectly but deliberately. He spoke about America having spent six trillion dollars on illegal wars in the Middle East and having nothing to show for it. He vowed that he would not be interested in regime change and was intent on resolving international disputes through negotiations and deals.
Whether he has changed his mind or whether the neocons in the Administration and the deep state have infiltrated and dominated his administration makes little difference. The clear fact is that the Trump Administration is acting in a dangerous and arrogant way and is dragging the world towards another catastrophe.
Shortly after coming to power, President Donald Trump and his disgraced National Security Advisor Michael Flynn singled Iran out for condemnation and put her on notice, despite the fact that the Iranian government had spent hundreds of hours in constructive talks not only with the United States, but with all the permanent members of the Security Council plus Germany and had reached a landmark agreement that was then endorsed by the Security Council.
The agreement blocked all the paths to Iran's acquisition of nuclear weapons, even if she ever had any intention of manufacturing them, something that Iran has denied, and years of investigation have not provided a shred of evidence to the contrary.
President Trump chose Saudi Arabia, the home of Wahhabi fundamentalism that has provided the ideological framework for nearly all the militant Sunni terrorist groups from Al Qaeda, to the Taliban, to Boko Haram and finally to ISIS and its various affiliates, which have created mayhem throughout the world, including the 9/11 terrorist attacks in the United States, as the venue for his first foreign visit. While in Riyadh, he bizarrely formed a "coalition against extremism" with Saudi leaders at its head.
However, as Trump made absolutely clear in his speech to the unelected Arab monarchs, the main aim of the coalition was to unite those Sunni potentates against Iran.
In the past few weeks, America has launched a number of attacks on the positions of the forces allied with the Syrian government in their battle against ISIS. On 18th May and 6th June, Read the rest of this entry »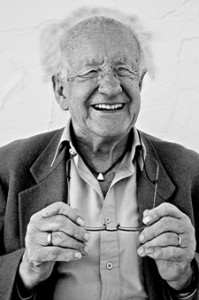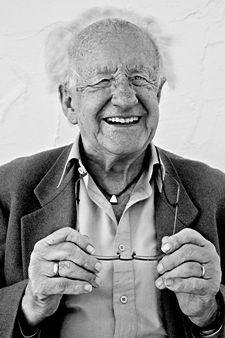 West of Jondal is Torsnes, named after the Nordic war god Thor with his Hammer, a center of the Viking era from 800 to 1050, only 250 years. Why so short? Successful with raids and colonization–Gardarike in Russia, Iceland, Greenland, Vineland in Canada. And then: fini. Why?
Because they had no future. Evil Lóki had killed Good Baldur–next to Torsnes is Belsnes=Baldursnes. They were doomed. Enters Christianity with Evil Satan and Good God, restoring hope. The end.
The Soviet Union Empire had no future: Communism was undefined. Enters Orthodox Christianity–Putin is a true believer–hope restored.
The United States Empire has no future: "allies" refuse to fight US wars and US capitalism increases inequality with reduced growth. Enter Campaigner Trump 'Making America Great Again' by buying-hiring American; President Trump making America isolated, violent, unequal–an autistic, psychotic, narcissistic, paranoid in a psycho-pathological exceptionalist, us-them paranoid state. A perfect fit for the worst.
2050 is only 33 years ahead; 33 years back is Orwell's 1984. Much happened.
The Berlin Wall collapsed in 1989; the Soviet Empire, Soviet Union and Communism followed. The US Empire declined, former clients refused to fight US wars, but not EU wars; eroding NATO.
The Cold war, threatening humanity with a nuclear arms race that in a hot war could obliterate the planet, melted away with a whimper.
China's incredible growth, also in world presence, from the Deng Xiaoping revolution in 1980, has been mainly within that period.
The attack on Muslim countries by a "US-led coalition" and the reaction by Al Qaeda and the Islamic State-Caliphate: in that period.
All over the world regionalization, ELAC-Economic Commission for Latin America and the Caribbean, African Unity/Union, EU, ASEAN; most states being too small, civilizations blocking for a world state.
All over the world non-dominant nations asserting themselves.
And all over the world, inspired from USA, women emancipating.
A new world, in only 33 years of rapidly accelerating history with another new world in the next 33 years. Some forecasts, using Western identification of units-variables prolonging trends and Daoist identification of holons-dialectics, forces-counterforces, yin/yang; to catch both continuous change and the discontinuous, jumpy changes.
Development, defined as satisfying basic human needs by lifting the bottom up; reduction of inequality can be achieved before 2050. The idea of food-water, clothing-housing, health-education for all has arrived and been well received (maybe not in the USA); one formula being the last two free, the first four subsidized with monthly cash to buy. Homo sapiens being homo faber and homo ludens, productive and playful with lifelong support, not lifelong struggle for sheer survival.
True, ground and river water are scarce but ocean water is not, obtainable by boiling with parabolic mirrors, capturing the vapor.
Environment, defined as satisfying basic nature needs, diversity and symbiosis. Fighting CO2 omission, a bilateral relation for a very complex reality, is much too simplistic, fighting CFCs destroying the ozone layer and symbiosis, strengthening the diversity of biota and abiota beyond using only renewable resources make good sense.
Individuals stop smoking if they attribute death from lung cancer to smoking. A catastrophe attributed to insulting nature's needs may elicit remedial action from collectivities. Likely to happen, but better pro-actio than re-actio. A key: the darker the earth the more heating by solar energy; cities are darker than villages. Therefore, move out from big cities ruled by elites to small local units ruled by people.
Peace, defined negatively as absence of parties being bad to each other, and positively as parties being good to each other–at the mega-macro-meso-micro levels–depends on ability to solve underlying conflicts and to concile underlying traumas–possibly increasing.
Forecasts for twenty cases spanning the world and the levels: Read the rest of this entry »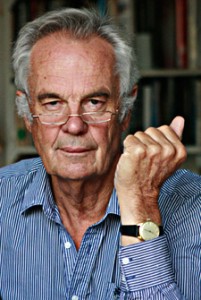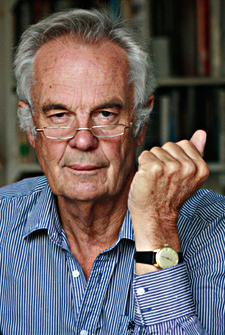 By Jonathan Power

June 12th 2017
"The best lack all conviction", wrote the Irish poet, William Yeats, "while the worst are full of passionate intensity." Is this not true of America today?
Some of the "best" are working to bring down President Donald Trump yet are they ready to cut to the chase? He has cards up his sleeve. He came to power partly because he won the support of working class and lower middle class whites who were prepared to vote against their economic interest for the sake of the nationalism that Trump espoused. Neither Keir Hardie nor Franklin Roosevelt nor Bernie Sanders were their leader. It was Trump.
I don't find it difficult to imagine how Trump could play the nationalist card that would rally his electorate. The "best" would be against this, but how many would be convinced enough to go out on the street, French style, and demand Congress impeach him?
I doubt if the Harvard professors would or journalists from the New York Times, business men, school teachers, doctors, civil servants or airline pilots. Of course, as with the civil rights movement and the anti-Vietnam War protests, there would be students in the front row. Then there would be clergy, a few professors from the University of Wisconsin, novelists, Senator Sanders and at most 50 members of Congress. The police would easily face them down and disperse them.
"Patriotism is the last refuge of the scoundrel", said Samuel Johnson. So is extreme confrontation, or even war. What follows is not my scenario. It is that of Philip Gordon, writing in the current issue of the respected "Foreign Affairs".
He was Barack Obama's Special Assistant for the Middle East, North Africa and the Gulf regions. Those who have dormant passionate intensity in their bones should read it and act now before it is too late. Events can move fast. "A week is a long time in politics", said the former British prime minister, Harold Wilson.
Trump could begin his diversionary tactics with Iran, Read the rest of this entry »
There should be a lower level to the statements by a US Secretary of Defence.
There should be a debunking of the unethical behaviour that repeatedly state that there is only a political solution to Syria and continue to use only violence.
There should be a discussion about international law here.
There should be a discussion of what is morally defensible in this case, even assuming for the sake of argument that President al-Assad is the worst guy on earth.
Why isn't there – after so many years and so much human suffering and destruction.
We need a very different discourse about Syria – ASAP.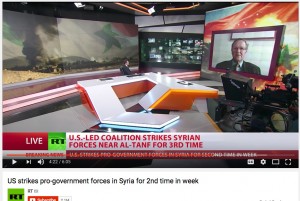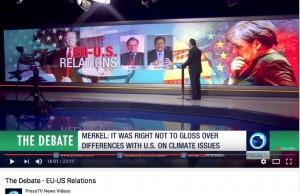 The Debate with Jim Walsh, MIT and Jan Oberg, TFF
Lund, Sweden – May 30, 2017
Last night "The Debate" on PressTV was devoted to the future of European-US relations in the wake of the NATO Summit, President Trump's words and omissions and the – historic – words, in particular, of Chancellor Angela Merkel immediately after.
Undoubtedly, we are at a turning point in these relations in general and for the NATO alliance in particular.
To discuss these issues – past, present and future perspectives – were Jim Walsh, senior research associate at MIT's Security Studies Program, Masschusetts, and Jan Oberg, director of TFF, Lund.
Thanks to PressTV's excellently structured program and interviewer we touched upon a series of aspects and dimensions around which we found both agreements and slight disagreements – all in a sober tone fit for public education and personal reflection.
We hope this debate will stimulate your own thoughts about the future of war, security and peace.
We'd be grateful for your sharing it to media people, students and other academics as well as to decision-makers in the field that you may know.
This is TFF Live on Facebook on the occasion of NATO's Summit in Brussels on May 25, 2017.
We use TFF Live on Facebook because it is handy, personal and interactive and because such live broadcasts have a larger organic spread that texts, images, links and even YouTube videos. And we want to make use of the technological developments as they help TFF reach out to ever more.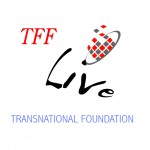 I feel very strongly about the harmful modes of operation of this US$ 900 billion giant element of the global Military-Industrial-Media-Academic Complex (MIMAC) and shall therefore be most grateful if you would spread it. This is the url of it. Thanks!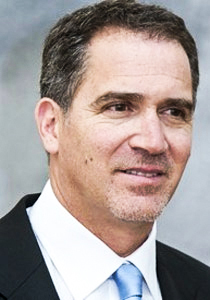 By Miko Peled
Israel breathes a sigh of relief as trump leaves the region with no offer of a "deal" allowing it to continue to kill, displace, arrest and torture Palestinians take their land and water and give it to Jews.
Trump's visit to Jerusalem was like Cesar coming to visit the far away provinces. Israel welcomed him with smiles, flags and a perfectly orchestrated military parade, while Palestinians signaled their feelings by staging an all-out general strike – the first all out strike that included 1948 Palestine in over twenty years.
The strike and protests, the significance of which likely went over Trumps head, was also an expression of solidarity with hunger-striking prisoners who at this point have gone without food for close to forty days.
Continue reading this article on Miko Peled's extremely important blog.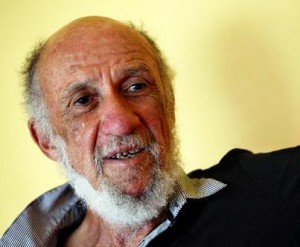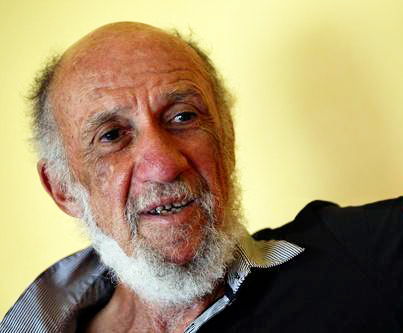 By Richard Falk
In his first overseas trip since moving into the White House, Donald Trump is leaving behind the frustrations, allegations, rumors, and an increasing sense of implosion that seems to be dooming his presidency during its second hundred days.
At the same time, a mixture of curiosity and apprehension awaits this new leader wherever he goes making his visit to the Middle East and Europe momentous occasions for the host governments, wide eyed public, and rapacious media.
We need to remember that in this era of popular autocrats and surging right-wing populists, Trump is a 'hero of our time.'
Even if all had gone smoothly for the new president in his home country, there should be expressions of deep concern about his travel itinerary.
He visits first the two countries with which the United States has 'special relationships' in the Middle East, Saudi Arabia and Israel. What has long made them 'special' are a series of pre-Trump departures from realist and normative foreign policy orientations by successive American presidencies. These departures were motivated by oil geopolitics, arms sales and strategic alliances, hostility to Iran, and a disguised American sweet spot for foreign royalty.
It is has long been obvious that uncritical deference to Israeli priorities has seriously undermined U.S. foreign policy in the Middle East, which would have benefitted much more from policies designed to encourage peace and stability by refraining from regime-changing interventions, massive arms sales, and a diplomacy of respect for the politics of national self-determination.
Most remarkably, the U.S. Government has for decades winked at the billions of support given by Saudi members of the royal family to Wahabism, that is, to promote fundamentalist Islam, throughout the Muslim world. The first words uttered by Trump on his arrival in Riyadh were that it 'an honor' to be visiting.
Then came signed deals adding up to $110 billions in arms sales and the declaration of a common strategic vision, that is, a super-alliance, called an 'Arab NATO' in some circles, a dagger aimed at Iran's heart. Why turn a blind eye toward the Saudi role in fanning the flames of jihadism while ramping up a military threat to relatively passive Iran that reelected Hassan Rouhani as its president, who has consistently championed moderation at home and normalization abroad.
How can we explain this? Read the rest of this entry »