Archive for the 'Buddhism' Category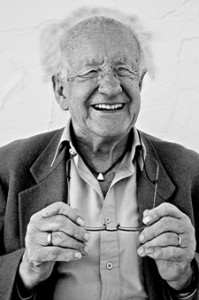 March 6, 2017
By Johan Galtung
An Unstable World: Analysis, Forecasting, Solutions
Take current deep conflicts in our unstable world and go back in time, aided by dialogue with the parties about "when did it go wrong". Chances are a year will emerge. There was a basic event, or process, polarizing something that used to be more cohesive. A faultline had emerged that can last for centuries, more or less polarized, up till today, and beyond, if there is no intervention.
The faultlines function like tectonic plates. Nothing may happen for long periods. Then they shock against each other, with earthquakes geo-physically; Norway-, Euro-, World-quakes socially.
The tern "karma year" is used. Not destiny-Schicksal-skjebne; too deterministic. Karma is destiny that can be changed through awareness.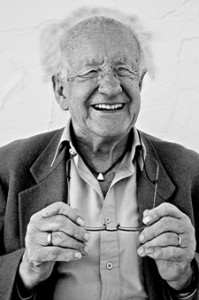 20 February 2017
By Johan Galtung
Visions of the Past for Constructing a Future: Historiography of Spain
The distinction made by Fernand Braudel between events, trends and permanents, was a gift to historiography, how we conceive of history. This essay favors trends over epochs, seeing epochs as some kind of static racism or prejudice in time–"those people, at that epoch, were like that", blinding us both to the diversity and to the dynamism.
History unfolds over or in time, the basic variable, the X axis. The events are points. The trends are curves of any shape, not necessarily continuous, could also be "jumpy". And the permanents are horizontal lines set at a certain value.
Points, curves, lines – with texts indicative of highly complex proactio-actio-reactio relations.
History is the totality. However, trends accommodate the others. Trends are initiated or terminated by events. Trends may together generate events. Permanence is also a trend; lines are also curves.
Trends were identified for an epoch in time, Middle Ages, and a region in space, Spain. Read the rest of this entry »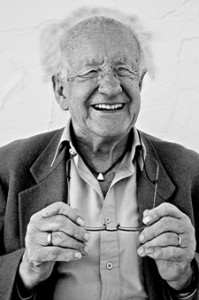 By Johan Galtung
February 27, 2017
Keynote: New Vision of Peace in East Asia – Sino-Japanese Peace Dialogue
Nanjing, 22-23 Feb 2017
As Buddhist philosophy teaches, peace, like violence and conflict, is a relation; not an attribute of China or Japan. As Daoist philosophy teaches, in a holon like East Asia there are forces and counterforces, yin/yang, with yin and yang in both.
Negative peace would relate the two without violence or threats; positive peace would relate them with good things flowing. Reality?
Past: The "Nanjing massacre".
Present: Threats between China and USA-Japan "collective self-defense" also for Senkaku-Diaoyu, de facto US occupation of Japan. Future: no vision beyond balance of threats.
Hence, peace between China and Japan has to be created: visions of peaceful futures, solving present conflicts, conciling past trauma.
Peace does not flow from the past. But peace may flow from the future.
Geographically the two countries are close, yet very different.
Japan, ethnically homogeneous, had 125 Emperors since -659(?), succeeding by blood lineage. The Emperor was spiritual, praying for peace and welfare of people and country. But since Meiji 1868, Taisho and Showa up to the 1945 defeat Emperors, modeled on European Kings, were military commanders-in-chief in uniform. Then back to the old; the present Heisei era standing for creating peace within and without.
Japanese military used to be high up in terms of social status.
China, ethnically very diverse, has had a number of dynasties, some short, some long, with usually very bloody successions. The Chin dynasty from -221 unified. Han became a powerful source of identity, also in what after the last Ching dynasty 1644-1910 was called China.
Chinese military used to be low down, run by warlords known for cruel massive killing, sexual violence and looting.
Like in Japan, (Nara-Kyoto-Tokyo) the capital changed (–Xi'an-Nanjing-Beijing); unlike Japan, China as a state in the state system is only a century old, from 1911; more similar to Europe in history than to states in Europe.
Future: Can countries with conflict (incompatible goals) and trauma (wounds from past violence) live together?
Potentially yes, e.g. in a Read the rest of this entry »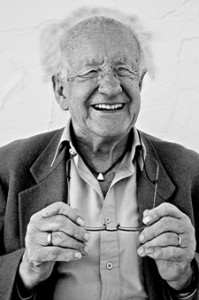 By Johan Galtung
Immanuel Wallerstein is unique. Nobody else has presented such a coherent theory of what he calls the modern world-system, from "the long 16th century" up till today; essentially capitalist. There are ups and downs during those four centuries. He is very much at home in the economic Kondratiev cycles–A for up, B for down, but not that much down–and in the political-military hegemonic cycles of the would-be hegemons in the same period.
Read Immanuel Wallerstein and become wiser.
He warns against the Global Right "Lampedusa tactic" of "changing things so that they remain the same". And insists on Liberty, Equality and Fraternity for the Global Left–but sees the French Revolution more as normalizing change than as people's sovereignty. Like faith in the middle classes: they are actually helping the Global Right, when in minority they are enlarged by the majority working classes, when in majority they neglect the working class minority left behind.
Right now Wallerstein sees capitalism in crisis with no remedy – of which I am not so sure – and the US hegemony also in a crisis with no remedy – a view I share – as the fall of an empire with local elites killing for them; now they have to do most of the killing themselves.
The Global Right, in power for a long time, is now faltering. Time for the Global Left?
Or, does Zizek's brilliant formula "the left never misses a chance to miss a chance" apply?
Wallerstein offers six Global Left proposals: Read the rest of this entry »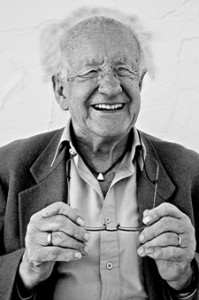 By Johan Galtung
The background is the two major communist parties in the world. Russia Communist Party-Bolshevik made the November 1917 revolution; from 1922 the Communist Party of the Soviet Union, CPSU(b). CPC, the Communist Party of China, now celebrating its 95th anniversary, made the 1 October 1949 revolution. World-shaking events; in the world's biggest state in area and in the world's biggest state in population.
The revolutions cut into the modernity contradictions in the State-Capital-People triangle by conquering State-military and police. Two lasting achievements of CPSU(b): State Planning of the economy – maybe five years at the time, pjatiletka – now found in most countries; and lifting some bottom up to meet basic needs, surprisingly quickly. But CPSU(b) exercised gross structural violence in the countryside. And CPC, imitating CPSU(b), made the same mistake to start with.
Then they became different. Russia got stuck with the Party on top of the State, for some people, but not by the people. CPC, like CPSU, did not – and still does not – permit FAFE, fair and free elections at the national level. But China gave People a voice in the 70,000 People's Communes, helping them lift themselves up when in misery.
China did not see State and Capital as either-or; like Bolshevik Russia opting for State through expropriation, and neo-liberal USA for Capital through privatization, manipulating and spying on the People. China opened for the neither-nor local level, for the compromise of some welfare state, and for the both-and of their capi-communism.
This intellectual-political flexibility, rooted in daoist holism and an unending force-counter-force dialectic, not in Western faith in a final state, Endzustand, opened for two very different "communisms".
How are they doing these days, those two communist parties?
The Russian party is out for the time being; and in came capitalism. But over and above that discourse looms the history of a huge Russian Orthodox empire attacked by Vikings, Mongols-Tatars, Turks, Napoleon and Hitler, Catholic Christianity, and Cold Wars with extremist US evangelism, now over Ukraine too.
Yeltsin – hated by Gorbachev (INYT, 3 Jun 2016) – gave the West what they wanted.
Popular Putin tries to build autonomous Russia without Western-capitalist imperialism, probably successful in the longer run. However, in Russia the long run is very long. Read the rest of this entry »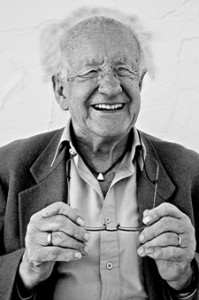 By Johan Galtung
Concluding Remarks, Colloque, Université Catholique Lyon, 5-6 Feb 2016
The Universal Declaration of Human Rights of 10 December 1948 – the two Conventions of 16 November 1966 are international law – was edited by a committee of Men; Older, White, Bourgeois, Lawyers, French: MOWBLF!
Nothing about women's and children's rights; wait till the 1980s.
The perspective focuses on individuals, not collectives, peoples.
There are no rights to access to toilet, nor to sexuality: well-mannered bourgeois do such things but do not talk or write about it. Art. 27.2 even protects remuneration for professionals like themselves.
The "human rights=legal claims" discourse defines underdog goals but is silent on topdog goals: status quo. Their justification: "If they rise, they will treat us the way we treated them". Revenge. In a conflict discourse, all parties have to be heard, for solutions.
But the legal discourse is DMA–Dualist-Manichean-Armageddon; two parties, rights vs wrongs, final battle in the Supreme Court. No accommodation to legitimate concerns of the losing side. The winner takes all.
And they were French. What does, or did, that mean? Read the rest of this entry »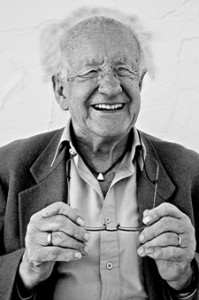 By Johan Galtung
To navigate these difficult conceptual waters we need some rules. Here are three suggestions (the violence can be direct – as sometimes prescribed by the Abrahamic religions – or structural as by Hinduism):
1. Anchor "religious fundamentalism" in religious scriptures taken literally according to the fundamentalists, not as "interpreted";
2. Anchor "extremism" in violent action, verbal or physical;
3. Anchor "religious extremism" in violent action justified-legitimized by religious scriptures, by fundamentalists or not.
Fundamentalism has to do with inner faith, belief. Extremism has to do with outer violence against Other, and against Self (like flagellation for being a sinner). Keep them separate. And be careful.
We can have fundamentalism without extremism. The fundamentalist may believe much, beyond the beliefs of others, yet not cross the border to violence. We may say: let him-her do so; it is not obvious that fundamentalists are more violent than non-fundamentalists.
We can have extremism without fundamentalism. Most people exercising violence believe in nothing, beyond "doing their job".
There are two criteria for "religious extremism": Read the rest of this entry »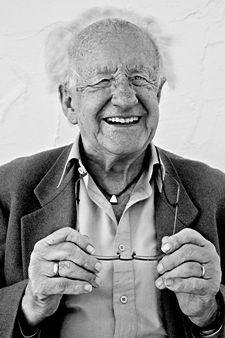 By Johan Galtung
Johan Galtung turns 85 on UN Day 2015
The global nation-state based system is in deep crisis. The West's relative decline is obvious, except to the West itself. This multi-dimensional crisis will, of course, give way to something new – but what?
Lack of vision – sometimes even of knowledge and empathy – among those in power seems a defining characteristics of our times.
Individually as well as nationally, we are living in iTimes, not weTimes. Add to that blowbacks from history and Western knee-jerk militarist responses – and the next few years will be tough.
The creativity and innovation we find in commercial and social entrepreneurship and in the arts, seem frighteningly absent in the world of politics.
Who would get elected anywhere on having an exciting vision for the the world the next 25 or 40 years? No, you must know about national affairs and economy – while, by the way, national economy doesn't exist anymore.
Few young people, including students or young scholars, find it attractive to join party politics.
But can humanity survive with only criticism, negative energy, bad news and no vision?
Will we work for a better world if we can't see it?
Dr. Johan Galtung has devoted his life to the vision of a less violent, more peaceful world – from the local to the civilisational level – implementing the norm of the Charter of the UN – turning 70 on October 24, 2015 – that peace shall be established by peaceful means.
Galtung – one of a handful of peace visionaries with a macro perspective – himself turns 85 on UN Day. He has mediated in more than 100 conflicts since 1957 and published 164 books. And he still travels the world speaking and writing. More about him here by Antonio. C. S. Rosa.
He is one of the youngest and most innovative minds in world affairs, always asking the essential, healing question: What can be done?
That's what the good doctor does – helps conflicting parties address their problems, reduce their violence and develop a vision of a better future – together or side-by-side with respect.
Making the seemingly incompatible more compatible through creativity, dialogue, vision.
Here is his latest column – which TFF publishes every week. It synthesizes where we stand and ought to go.
As humanity.
And with humanity.
– Jan Oberg
And now Galtung himself…
Keynote, 13th Session World Public Forum "Dialogue of Civilizations" – Rhodes, Greece, 9 Oct 2015
The strength of this forum is its civilization focus; let us use it for analysis and remedies. Major forms of disorder use violence; war is state organized violence. The most belligerent states are the United States of America and Israel, both with civilization roots.
National Evangelism, the US Protestant Christian civilization – more national than evangelical – justifies US warfare as exceptionalism of a people chosen by God, with a manifest destiny to run the world. Orthodox Judaism justifies Israeli warfare to conquer and expand from Nile to Euphrates as a religious right and duty to the Eternal One.
The third most belligerent country, the UK, no longer believes it is God-chosen but chosen by the USA; not quite the same but something.
The root causes – and soften the ideas
But the root cause of global disorder lies in the Occident – with Islam – seeing itself as the single, universal civilization valid for all at all times, all others being mistakes. Missionary activity, slavery, colonialism, exploitative trade, robbery capitalism, follow.
The USA got from Judaism the idea of Chosen People-Promised Land. Yet Israel is Read the rest of this entry »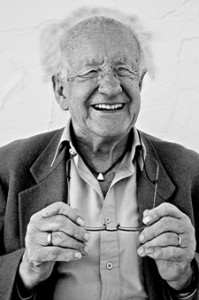 By Johan Galtung
Seoul
There was a big conference in 1972 in Kyoto, well over 40 years ago; that was my first effort, with thousands, millions of others. On the agendas for these countless encounters the U-word, "unification", loomed high.
In Kyoto, I made a distinction between unifying the Korean nation by opening the border for projects beyond unifying families, and unifying the two states. Which one are we talking about?
The second is problematic if it means one state–and one president!–less. Could wait; from a human point of view unifying the nation has priority. Building on that a Korean Community with two states could emerge; building on that a Korean Federation with capital neither in Seoul nor in Pyongyang; building on that, maybe one day a unitary state.
I rejected any idea of one collapsing and the other taking over – "the German model". Unification is symmetric, neutral, a nuclear-free UN-monitored Korean peninsula with non-provocative, defensive defense.
As such ideas emerged, about forty concrete cooperation projects were elaborated. One of them was a Peace Railroad running through the Koreas, connecting my wife's Japan and my own Norway, in Western Europe. Could have happened but did not. China did it: the Silk Railroad to Madrid.
An important point became increasingly clear. The real conflict was not between North and South Korea, but between the USA and North Korea: the USA denying North Korea a peace treaty and normalization, hating the Democratic People's Republic of Korea-DPRK for not having capitulated; working 60+ years for its collapse. Read the rest of this entry »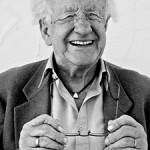 By Johan Galtung
In my columns, "The Year 2015-What Are We in For?", I identified four unfolding, dramatic processes: the West will continue fighting unsuccessfully and violently to keep their world grip; Eurasia will expand and consolidate successfully and nonviolently; Islam will expand and consolidate partly violently; Latin America and Africa will expand and consolidate, spearheaded by Brazil, South Africa, BRICS.
A third of the year 2015 has now passed; let us take stock.
Headlines in the International New York Times tell the story:
18-19 April 2015: "U.S. is said to risk losing economic leadership"; "–a divided nation shedding hard-won clout", "We're withdrawing from the central place we had on the world stage".
And for the UK: 29 April: "Britain's drift from the world stage looms over the vote".
These are statements about leadership, about being the center as a model to emulate; controlling world stage politics; not about economic growth. Losing leadership and drifting away may actually increase growth: control is a costly, non-productive endeavor for most businesses. Sensing that may accelerate the decline as world power. Read the rest of this entry »