Archive for the 'India' Category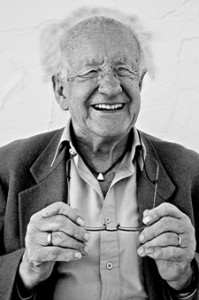 West of Jondal is Torsnes, named after the Nordic war god Thor with his Hammer, a center of the Viking era from 800 to 1050, only 250 years. Why so short? Successful with raids and colonization–Gardarike in Russia, Iceland, Greenland, Vineland in Canada. And then: fini. Why?
Because they had no future. Evil Lóki had killed Good Baldur–next to Torsnes is Belsnes=Baldursnes. They were doomed. Enters Christianity with Evil Satan and Good God, restoring hope. The end.
The Soviet Union Empire had no future: Communism was undefined. Enters Orthodox Christianity–Putin is a true believer–hope restored.
The United States Empire has no future: "allies" refuse to fight US wars and US capitalism increases inequality with reduced growth. Enter Campaigner Trump 'Making America Great Again' by buying-hiring American; President Trump making America isolated, violent, unequal–an autistic, psychotic, narcissistic, paranoid in a psycho-pathological exceptionalist, us-them paranoid state. A perfect fit for the worst.
2050 is only 33 years ahead; 33 years back is Orwell's 1984. Much happened.
The Berlin Wall collapsed in 1989; the Soviet Empire, Soviet Union and Communism followed. The US Empire declined, former clients refused to fight US wars, but not EU wars; eroding NATO.
The Cold war, threatening humanity with a nuclear arms race that in a hot war could obliterate the planet, melted away with a whimper.
China's incredible growth, also in world presence, from the Deng Xiaoping revolution in 1980, has been mainly within that period.
The attack on Muslim countries by a "US-led coalition" and the reaction by Al Qaeda and the Islamic State-Caliphate: in that period.
All over the world regionalization, ELAC-Economic Commission for Latin America and the Caribbean, African Unity/Union, EU, ASEAN; most states being too small, civilizations blocking for a world state.
All over the world non-dominant nations asserting themselves.
And all over the world, inspired from USA, women emancipating.
A new world, in only 33 years of rapidly accelerating history with another new world in the next 33 years. Some forecasts, using Western identification of units-variables prolonging trends and Daoist identification of holons-dialectics, forces-counterforces, yin/yang; to catch both continuous change and the discontinuous, jumpy changes.
Development, defined as satisfying basic human needs by lifting the bottom up; reduction of inequality can be achieved before 2050. The idea of food-water, clothing-housing, health-education for all has arrived and been well received (maybe not in the USA); one formula being the last two free, the first four subsidized with monthly cash to buy. Homo sapiens being homo faber and homo ludens, productive and playful with lifelong support, not lifelong struggle for sheer survival.
True, ground and river water are scarce but ocean water is not, obtainable by boiling with parabolic mirrors, capturing the vapor.
Environment, defined as satisfying basic nature needs, diversity and symbiosis. Fighting CO2 omission, a bilateral relation for a very complex reality, is much too simplistic, fighting CFCs destroying the ozone layer and symbiosis, strengthening the diversity of biota and abiota beyond using only renewable resources make good sense.
Individuals stop smoking if they attribute death from lung cancer to smoking. A catastrophe attributed to insulting nature's needs may elicit remedial action from collectivities. Likely to happen, but better pro-actio than re-actio. A key: the darker the earth the more heating by solar energy; cities are darker than villages. Therefore, move out from big cities ruled by elites to small local units ruled by people.
Peace, defined negatively as absence of parties being bad to each other, and positively as parties being good to each other–at the mega-macro-meso-micro levels–depends on ability to solve underlying conflicts and to concile underlying traumas–possibly increasing.
Forecasts for twenty cases spanning the world and the levels: Read the rest of this entry »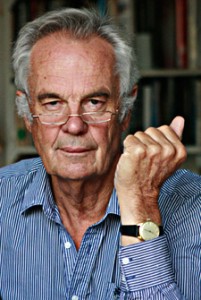 By Jonathan Power
April 18th 2017.
There are 29 states which have at one time or another set about becoming nuclear weapons powers or have explored the possibility. Most have failed or drawn back. Only the US, Russia, France, UK, China, India, Israel, Pakistan and North Korea have crossed the threshold. Only the first five have long range, nuclear-tipped, missiles. North Korea wants to walk in their footsteps.
The common belief that when a state has decided to do so it goes for it as fast as it can is wrong. Sweden, Japan, Algeria, Australia, Italy, Yugoslavia, West Germany, Egypt, Iraq, Switzerland, Syria, Brazil, Argentina, Taiwan, South Korea, Norway, South Africa, Pakistan and India all sought to acquire nuclear weapons but their pace and commitment were different.
In the end all but Pakistan and India became convinced to kill their programs off. For many years Indian leaders, unconvinced of their value or of the morality of use, stalled the urge of nuclear scientists to step up the pace of research and engineering.
Nuclear weapon possession is usually counterproductive. Vipin Narang, in Harvard's "International Security" has shown that "on average, states pursuing nuclear weapons face more armed conflict".
In the case of the US and the Soviet Union (now Russia) it led to an arms race that enabled each side to blow up each other's civilization not just once but many times.
North Korea is today's hot potato. Clearly the regime is moving things forward just as fast as it can. But in past years – during the administrations of Presidents Bill Clinton, George Bush and Barack Obama – North Korea was prepared to compromise. Read the rest of this entry »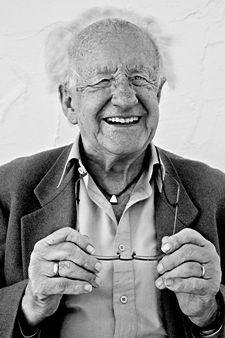 By Johan Galtung
Hindu University, FL USA
Gandhi was born 2 October 1869, was killed 30 January 1948 by a Pune brahmin, Godse. I was a 17 years old boy in Norway who cried when hearing the news. Something unheard of had happened.
But I did not know why I cried, and wanted to know more. Who was Gandhi? So I became a Gandhi scholar as assistant and co-author to the late Arne Næss in his seminal work of extracting from Gandhi's works and words his Gandhi's Political Ethics as a norm-system.[i]
The image of the India I love is the image of Gandhi. I know perfectly well that there are other Indias. And Ashis Nandy sensitized me to why the court proceedings against Godse were kept secret: because his arguments were that Gandhi stood in the way of the modern India the government wanted, with industrialization, booming cities, growth, trade, a strong army; the whole package.
Very different from Gandhi's self-sufficient sarvodaya villages, linked by "oceanic circles", focused on spiritual rather than material growth.
Very similar to the Buddhist image of the small sangha community. And in line with Gandhi's idea that he may actually have been a Buddhist; without any vertical ranking of occupations.
Gandhi's link to Buddhism and rejection of caste may have been on top of Godse's motivation, adding to modernity. Nehru's India was also a modern India, with a socialist LSE-Harold Laski, Soviet touch.
Nehru and Gandhi shared anti-colonialism but differed in their images of independent India. Modernity, and even more so, Soviet top-down socialism, were very remote from Gandhi's bottom-up world.
Gandhi was instrumentalized by Congress to get rid of Britons preaching against caste. India became independent, after a disastrous partition mainly caused by Lord Mountbatten; free to enter modernity, and to keep caste. The Congress Party got the cake and ate it too.
So, I see two Indias, Gandhi and modernity, and knowing there are more.
Two Indian civilizations, with much clash and little dialogue.
And some dwarfs rejecting India's greatest son. Some time ago there were books on and by Gandhi at New Delhi airport; today we find books on business administration.
A non-dialogue of two civilizations within one country.
This essay opens for that missing dialogue, Read the rest of this entry »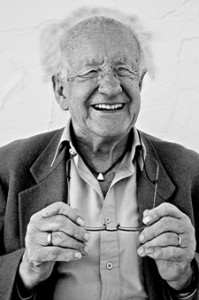 By Johan Galtung
The background is the two major communist parties in the world. Russia Communist Party-Bolshevik made the November 1917 revolution; from 1922 the Communist Party of the Soviet Union, CPSU(b). CPC, the Communist Party of China, now celebrating its 95th anniversary, made the 1 October 1949 revolution. World-shaking events; in the world's biggest state in area and in the world's biggest state in population.
The revolutions cut into the modernity contradictions in the State-Capital-People triangle by conquering State-military and police. Two lasting achievements of CPSU(b): State Planning of the economy – maybe five years at the time, pjatiletka – now found in most countries; and lifting some bottom up to meet basic needs, surprisingly quickly. But CPSU(b) exercised gross structural violence in the countryside. And CPC, imitating CPSU(b), made the same mistake to start with.
Then they became different. Russia got stuck with the Party on top of the State, for some people, but not by the people. CPC, like CPSU, did not – and still does not – permit FAFE, fair and free elections at the national level. But China gave People a voice in the 70,000 People's Communes, helping them lift themselves up when in misery.
China did not see State and Capital as either-or; like Bolshevik Russia opting for State through expropriation, and neo-liberal USA for Capital through privatization, manipulating and spying on the People. China opened for the neither-nor local level, for the compromise of some welfare state, and for the both-and of their capi-communism.
This intellectual-political flexibility, rooted in daoist holism and an unending force-counter-force dialectic, not in Western faith in a final state, Endzustand, opened for two very different "communisms".
How are they doing these days, those two communist parties?
The Russian party is out for the time being; and in came capitalism. But over and above that discourse looms the history of a huge Russian Orthodox empire attacked by Vikings, Mongols-Tatars, Turks, Napoleon and Hitler, Catholic Christianity, and Cold Wars with extremist US evangelism, now over Ukraine too.
Yeltsin – hated by Gorbachev (INYT, 3 Jun 2016) – gave the West what they wanted.
Popular Putin tries to build autonomous Russia without Western-capitalist imperialism, probably successful in the longer run. However, in Russia the long run is very long. Read the rest of this entry »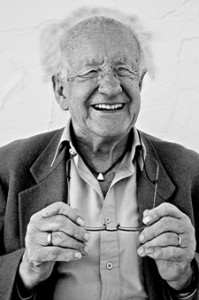 By Johan Galtung
China is changing world geography, or at least trying to do so.
Not in the sense of land and water like the Netherlands, but in the sense of weaving new infrastructures on land, on water, in the air, and on the web. It is not surprising that a country with some Marxist orientation would focus politics on infrastructure–but as means of transportation-communication, not as means of production.
Nor is it surprising that a country with a Daoist worldview focuses politics on totalities, on holons and dialectics, forces and counter-forces, trying to tilt balances in China's favor. How this will work depends on the background, and its implications.
Two recent books, Valerie Hansen, Silk Road: A New History (Oxford University Press, 2012) and Peter Frankopan, The Silk Roads: A New History of the World (Knopf, 2015) see them as arteries connecting the world, globalization, before that term became a la mode. Not that loads of goods moved all the way in both directions, parts of the way, maybe further. Europe had much less to offer in return; however:
"Viking traders from–Norway–coarse, suspicious men, by Arab account–were moving down the great rivers of Russia–trading honey, amber and slaves–as early as the ninth century–returning home to be buried with the silks of Byzantium and China beside them". (Frankopan)
The Silk Roads – so named by the German geographer von Richthofen in 1877 – connected China and Europe (Istanbul) over land from -1200; more precisely from Xi'an to Samarkand by a northern and southern road (Hansen for maps). And the Silk Lanes connected East China and East Africa (Somalia) from +500 till +1500 when Portuguese-Spanish and English naval expansion started a Western takeover by colonization.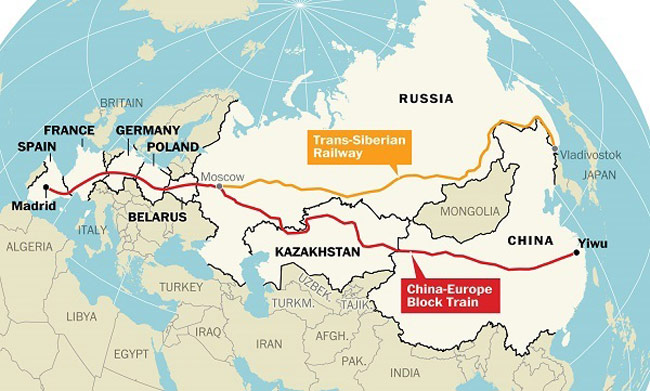 The modern Silk Road East-West, Yiwu/China to Madrid/Spain. Although the transit time for goods or people to transit the route is 21 days, this is 30 days faster than a ship and is 1/10 the cost of shipping freight. See www.bulwarkreview.com
For long periods run by Buddhists in the East and Muslims in the West; Islam using them to expand, from Casablanca to the Philippines. Frankopan sees the high points in the Han dynasty (-207-220, capital Xi'an for West Han), the Tang dynasty (618-902, capital mainly Xi'an) and under Mongolian, Yuan rule–for goods, ideas, faiths, inventions.
Xi'an, 3,000 years old, served as a starting point, both for Silk Roads and for the Silk Lanes, traveling the Yangzi River, or over land, to the East China Sea coast. Till the military uprising against the Tang emperor in 755 (Hansen, Ch. 5, "The Cosmopolitan Terminus on the Silk Road"); but Xi'an is destined always to play major roles.
China is now reviving the past, adding Silk Railroads from East China to Madrid via Kazakhstan-Russia-Belarus-Poland-Germany-France, to Thailand, from East to West Africa–from the Indian Ocean to the Atlantic–from North to South Africa. Silk Flights. And Silk Web.
A silky cocoon is being woven, by worms in China. Too much?
Two features stand out in this approach to geopolitics. Read the rest of this entry »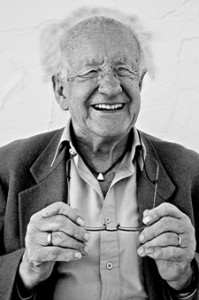 By Johan Galtung
Upon receiving the Gandhi-King-Ikeda Community Builder Prize
Atlanta, 31 Mar 2016
Dear President, dear Dean of Morehouse College, Ladies and Gentlemen,
I am deeply honored by the prize from a college in Georgia, in the US South, that has been and is a beacon in the struggle from dominion to dignity in race relations. The civil rights movement is an American Revolution, like the feminist movement it inspired–aiming at parity and dignity for all. To refuse sharing the spoils of exploiting Reds and Blacks and poor Whites with London was far from a revolution.
This college shaped Dr Martin Luther King Jr. I had the honor of meeting him twice here in Atlanta in 1960–working on desegregation without violence in Charlottesville, VA–and in 1964 in Oslo when he received the Nobel Peace Prize. This College made him use Gandhi's clinging to truth through nonviolent struggle, satyagraha, lifting 20 million Blacks into dignity. There is a backlash: Blacks are again shot at, and used as slave labor in prisons. The struggle continues.
Building communities. There are at least two of them, the community of people, and the community of states. I will deal with both and share with you in this speech the basic ideas of TRANSCEND mediation – an NGO of more than 500 invited members, comfortable with our mantra, "Peace by Peaceful Means". Transcend means going beyond.
Let us approach answering the question through some words on how we ought not treat each other.
It is all in our thought habits, the deep culture of our thinking. In the West we think in simple dichotomies, like positive/negative, good/bad, even evil. Either one or the other, not in-between, neither-nor, both-and. And we very easily fall into the trap of seeing ourselves as only good, and someone else as only bad, steered by God or Satan. The road to narcissism, self-love and paranoia, seeing threats everywhere, is short. Victory! not solution.
AND Narcissism + Paranoia = Psychosis, the psychiatric diagnosis.
To escape from this thought habit use ancient Chinese habits. Yin/Yang. They also think positive/negative, good/bad; but add more levels, like the positive and negative in the positive and negative, the good and bad in the good and bad. That opens for identifying the negative in Self and the positive in Other; for positive-peaceful, not negative-violent relations. Not either-or; but both-and, neither-nor.
The TRANSCEND formula: focus on the positive, good in everybody including yourself; but keep the negative, bad in the back of the mind to improve it and as possible danger, to Self and-or Other.
Then create projects linking good with good; first as vision, then reality. Read the rest of this entry »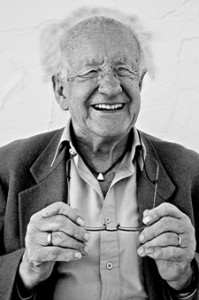 By Johan Galtung
From very high up three major countries-states stand out clearly: China, the most populous; Russia, the largest; USA, the most military. With three leaders, Xi, Putin, Obama, with much power on their hands.
And here is the key hypothesis, presumably more right than wrong: China-Xi: positive peace; Russia-Putin: negative peace; USA-Obama: war.
We have in mind China – also a region – building relations for reasonably mutual and equal benefit with China all over the world, spinning Asia-Europe-Africa together in a road-rail-ship-air Silk network available to all (with major mistakes in the South China Sea).
We have in mind Russia – itself also a region – calling to Russia leaders in violent conflict from all over the world, seeking cease-fires and accommodation (making itself a major mistake in Syria).
And we have in mind USA – more than a state, less than a region – since WWII ended killing more than 20 million people in 37 countries:
Afghanistan, Angola, Argentina, Bangladesh, Bolivia, Brazil, Cambodia, Chad, Chile, China, Colombia, Cuba, Democratic Republic of Congo, Dominican Republic, East Timor, El Salvador, Grenada, Guatemala, Haiti, Honduras, Hungary, Indonesia, Iran, Iraq, Israel-Palestine, Korea North-South, Laos, Nepal, Nicaragua, Pakistan, Panama, Paraguay, Sudan, Vietnam, Yugoslavia Not included: daily USA mass shootings.
And weaving the world together with the incredible internet (making a major mistake, using it for spying, betraying us all). Read the rest of this entry »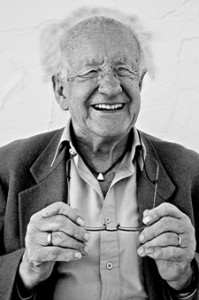 By Johan Galtung
The process has now gone full circle, from Sykes-Picot Agreement negotiated from 1915 to 16 May 1916, about control of the Ottoman Empire, when beaten, to England now joining France in bombing Syria. "Violence In and By Paris" two weeks ago was wrong about England wanting to stay out: the House of Commons on 02 Dec 2015 voted 397 to 223 for bombing; 56 Labor MPs for, only 7 Conservative MPs against.
Russia played a minor role in Sykes-Picot as now also in bombing maybe mainly the opposition to Assad.
As Robert Savio points out, "They all fight to the last Syrian."
The likelihood of an atrocious Paris 13 November type violence in London went up many points. And Russia had a civilian plane bombed.
The USA is as addicted to bombing as a hammer to a nail, not only to use allies and train locals. James A. Lucas, "The United States has killed more than 20 million people in 37 nations since WWII", in 1945 (jlucas511@woh.rr.com) seems not to be enough; they just go on and on. More than a million Muslims killed in West Asia mainly by the USA since 1991. In San Bernardino, somebody may have killed 14 in revenge.
The new name for what they fight, after jihadism, is the Islamic State, calling it sometimes IS, ISIS, ISIL. What is it, this Daesh?
There seem to be heavy elements of Saddam's army, the Baath secular party (also Assad's), and the Tikrit clan from the recent past–now adding maybe ten fighters for each killed by the West. Daesh seems to Read the rest of this entry »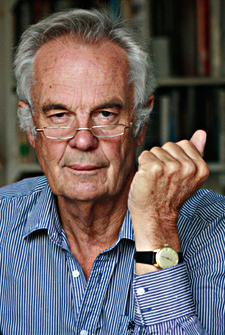 By Jonathan Power
Monday's news was that China's annual growth rate has dropped below the red line of 7%. It is 6.9% and probably falling.
These figures were published shortly after the IMF said that sub-Saharan Africa is experiencing "solid growth". Last week the World Bank released its new average annual growth estimates for black Africa. It was 4.5% last year but this year it is going up to 4.6% and by 2017 it will be 5.1%. This is less than the 5.3% before the great recession (precipitated by American banks), but considering all its recent knocks, not least China buying less raw materials, Africa is holding up pretty well.
In fact what we used to call the "Third World" is a mixed bag of good and bad news. Which would you like to read about first?
More bad news? Here it is:
Emerging markets for the sixth consecutive year face falling growth rates. Currencies have hit 15-year lows. Stocks, once soaring ahead of developed countries, have been flat for the last 6 years. Private sector debt has been increasing fast. The outflow of funds has accelerated and in the last year was over one trillion US dollars. Stock market and currency turbulence have raised questions about where China is going. The late president of France, Charles de Gaulle, once quipped about Brazil, "Brazil has a great future, and always will". Maybe he should have said that about China.
In Brazil a big corruption scandal, including allegations that the government has illegally manipulated its fiscal accounts, has helped stall the economy.
In India, despite many campaign promises, Prime Minister Narendra Modi has not succeeded in opening the economic spigot. In fact the present day rise in growth owes itself largely to measures put in place by the previous government of Prime Minister Manmohan Singh.
In Indonesia, the economy Read the rest of this entry »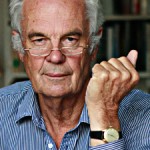 By Jonathan Power
Why do major powers arise? At a time when we talk about the rise of China and India, the said weakening of the US and the European Union, and the thwarted ambitions of Russia, it is a good time to ponder this question.
Between 1492 and 1914 the Europeans conquered 84% of the globe. The puzzle is why did they rise to the top when for centuries the Chinese, Japanese, Ottomans and South Asians were far more advanced?
The short answer, as Mao Zedong once said, is that "Power grows out of the barrel of a gun".
Europeans were at the forefront of gunpowder technology for 200+ years.
This may seem odd since firearms and gunpowder originated in China and the rocket in India. Yet by the late 17th century Chinese, Japanese and Ottoman military technology was lagging behind Europe's.
War was what monarchs did in Europe. Read the rest of this entry »