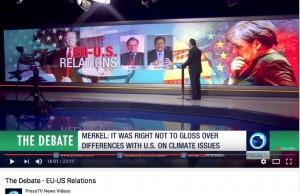 The Debate with Jim Walsh, MIT and Jan Oberg, TFF
Lund, Sweden – May 30, 2017
Last night "The Debate" on PressTV was devoted to the future of European-US relations in the wake of the NATO Summit, President Trump's words and omissions and the – historic – words, in particular, of Chancellor Angela Merkel immediately after.
Undoubtedly, we are at a turning point in these relations in general and for the NATO alliance in particular.
To discuss these issues – past, present and future perspectives – were Jim Walsh, senior research associate at MIT's Security Studies Program, Masschusetts, and Jan Oberg, director of TFF, Lund.
Thanks to PressTV's excellently structured program and interviewer we touched upon a series of aspects and dimensions around which we found both agreements and slight disagreements – all in a sober tone fit for public education and personal reflection.
We hope this debate will stimulate your own thoughts about the future of war, security and peace.
We'd be grateful for your sharing it to media people, students and other academics as well as to decision-makers in the field that you may know.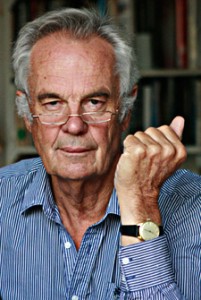 By Jonathan Power
In sort of way there is a funny story that Zbigniew Brzezinski, who died on Friday, sometimes told. It was when he was national security advisor to President Jimmy Carter. It was his job to take any calls from the military on a suspected incoming nuclear attack. In a matter of seconds he had to evaluate it and decide whether to tell the president, even if he was asleep.
It did in fact happen on one occasion. He was awakened in the middle of the night to be told that it looked like a Soviet pre-emptive nuclear attack was on its way. He told the general that he would give him 5 minutes to double-check his information. (The warning time before impact was around 20 minutes.) After 4 minutes the general called back and said it had been a false alarm. Afterwards Brzezinski was asked if he had woken his wife. "No", he said. "If she was going to die, better it was in her sleep."
He was close to Carter and mostly they worked together in harmony. Read the rest of this entry »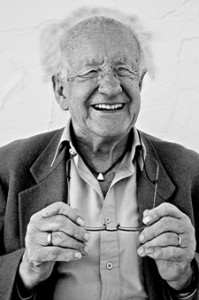 By Johan Galtung
Pamplona, Spain
Spain is in a process that will take some time, from "España: Una, Grande, Libre" to "España: Una Comunidad de naciones" – "Spain: One, Great, Free" to "Spain: A community of nations." Could also be great and free, but not One; not Castillan, but also Catalan, Basque, Gallego, Andalucian, and the islands, Baleares, Canarias.
ETA (Euskadi Ta Askatasuna) – world famous for killing the successor to Franco, Carrero Blanco, in 1971 possibly shortening the dictatorship by a generation – disarmed, handing over its means of violence, on 8 Apr 2017. ETA is dissolved.
This is Negative peace, by eliminating one violent party. There was much violence, doing bad things to each other. No more.
Then what? Maybe doing good things to each other? Positive peace is about that.
Military power eliminated, we are left with economic, political and cultural power. Positive peace means equity: economic, political and cultural cooperation for mutual and equal benefit.
Economically, concretely that means more enterprises, companies, businesses with Basques cooperating with Castillans, and others. Read the rest of this entry »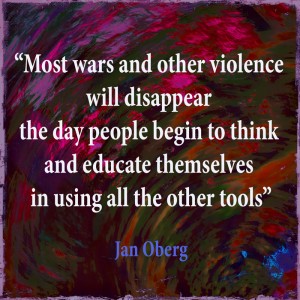 By TFF Associates
Today there is a NATO Summit in Brussels and a new HQ is being inaugurated.
We at TFF believe that the existential issues about war and peace – and humanity's survival – is worth discussing.
We believe in free research, freedom of speech as well as informes conversations helped, not hampered, by diverse and critical media.
Regrettably, we don't see much of that when it comes to the coverage of NATO.
The alliance costs about US$ 900 billion a year but over its 68 years of its existence it has failed to create the stability, security and peace its mission – and mantra – is all about.
Its member states are in the centre of several long-term conflicts and nasty wars that destroy whole countries and civilisations.
Further, while the Soviet Union and the Warsaw Pact – NATO's raison d'etre – has been dead and gone for more than 25 years, there is now a new Cold War in Europe.
It's reasonable to discuss what is fundamentally wrong with this alliance.
We bring you below a selection of recent TFF analyses and comments that may be seen as an attempt to counterbalance the general mainstream coverage of the alliance and its members' more or less constant warfare – in the name of bringing peace…
Jan Oberg – TFF Live today
Eight arguments
Johan Galtung
Missing: Political creativity
Jonathan Power
The hypocrisy of owning nuclear weapons
Jonathan Power
Making friends with Russia
Naskah Zada & Jan Oberg
Lost peace and fake news
Jan Oberg – TFF Live
US/NATO increasing tension with Russia: Focus Syria
Hans von Sponeck, Richard Falk and Denis Halliday
How the UN should respond in an age of global dissent
Farhang Jahanpour
America's woes and Europe's responsibility
Jan Oberg
Ten articles on the new Cold War and a reflection
Preceding dispatches also on NATO…
Jonathan Power in TFF PressInfo #415
On the leader of NATO's leader
Trump is not a straight and true leader
Jan Oberg in TFF PressInfo # 414 Part 1 & 2
On Gulf NATO
Trump in Riyadh – A Gulf NATO to gang up against Iran and Syria
If you like this..
Go !
May we recommend that you also visit and follow
TFF's online "flipping" magazine
"Transnational Affairs"
A very handy, up-to-date public education service selecting the finest articles from all over the world.
And ​made for both your screen, tablet and phone.
•
TFF provides totally independent research and public education related to the basic UN Charter norm that "peace shall be established by peaceful means".
We are always happy to hear from you or try to answer your questions.
This text may be reprinted as it is with due credit and links to TFF but we shall appreciate you telling us. If shortened, please send the abridged version to obtain our permission.
Jan Oberg, TFF director, dr. hc.
This is TFF Live on Facebook on the occasion of NATO's Summit in Brussels on May 25, 2017.
We use TFF Live on Facebook because it is handy, personal and interactive and because such live broadcasts have a larger organic spread that texts, images, links and even YouTube videos. And we want to make use of the technological developments as they help TFF reach out to ever more.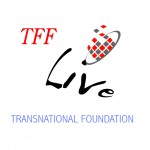 I feel very strongly about the harmful modes of operation of this US$ 900 billion giant element of the global Military-Industrial-Media-Academic Complex (MIMAC) and shall therefore be most grateful if you would spread it. This is the url of it. Thanks!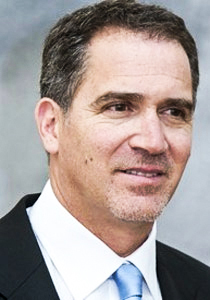 By Miko Peled
Israel breathes a sigh of relief as trump leaves the region with no offer of a "deal" allowing it to continue to kill, displace, arrest and torture Palestinians take their land and water and give it to Jews.
Trump's visit to Jerusalem was like Cesar coming to visit the far away provinces. Israel welcomed him with smiles, flags and a perfectly orchestrated military parade, while Palestinians signaled their feelings by staging an all-out general strike – the first all out strike that included 1948 Palestine in over twenty years.
The strike and protests, the significance of which likely went over Trumps head, was also an expression of solidarity with hunger-striking prisoners who at this point have gone without food for close to forty days.
Continue reading this article on Miko Peled's extremely important blog.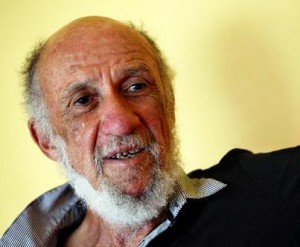 By Richard Falk
In his first overseas trip since moving into the White House, Donald Trump is leaving behind the frustrations, allegations, rumors, and an increasing sense of implosion that seems to be dooming his presidency during its second hundred days.
At the same time, a mixture of curiosity and apprehension awaits this new leader wherever he goes making his visit to the Middle East and Europe momentous occasions for the host governments, wide eyed public, and rapacious media.
We need to remember that in this era of popular autocrats and surging right-wing populists, Trump is a 'hero of our time.'
Even if all had gone smoothly for the new president in his home country, there should be expressions of deep concern about his travel itinerary.
He visits first the two countries with which the United States has 'special relationships' in the Middle East, Saudi Arabia and Israel. What has long made them 'special' are a series of pre-Trump departures from realist and normative foreign policy orientations by successive American presidencies. These departures were motivated by oil geopolitics, arms sales and strategic alliances, hostility to Iran, and a disguised American sweet spot for foreign royalty.
It is has long been obvious that uncritical deference to Israeli priorities has seriously undermined U.S. foreign policy in the Middle East, which would have benefitted much more from policies designed to encourage peace and stability by refraining from regime-changing interventions, massive arms sales, and a diplomacy of respect for the politics of national self-determination.
Most remarkably, the U.S. Government has for decades winked at the billions of support given by Saudi members of the royal family to Wahabism, that is, to promote fundamentalist Islam, throughout the Muslim world. The first words uttered by Trump on his arrival in Riyadh were that it 'an honor' to be visiting.
Then came signed deals adding up to $110 billions in arms sales and the declaration of a common strategic vision, that is, a super-alliance, called an 'Arab NATO' in some circles, a dagger aimed at Iran's heart. Why turn a blind eye toward the Saudi role in fanning the flames of jihadism while ramping up a military threat to relatively passive Iran that reelected Hassan Rouhani as its president, who has consistently championed moderation at home and normalization abroad.
How can we explain this? Read the rest of this entry »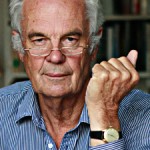 Donal Trump is the antithesis of leadership. Walking into the cauldron of the Middle East and denouncing Iran when it had just – almost at the same moment – re-elected as president a man who presided over the deal that de-fanged his country's nuclear program and whose support is badly needed in fashioning an end to the Syrian war, stabilising Iraq and beheading ISIS was a show of how not to make friends and win people over.
In Saudi Arabia he seemed to act as if enormous amounts of military hardware would be enough to convince its leadership that he was a changed man – as a presidential candidate he had said many harsh words about the country.
I doubt if the Saudi Arabians were so quickly convinced that he is a sophisticated leader capable of untangling the criss-crossing of alliances and interests that bedevil parts of the Middle East.
The lack of loud applause when he gave his "big" speech tells it all.
What is leadership?
First having a blueprint of what one wants to achieve, and that is more than 100+ days in the making. It's no use trying to say nice things after one is elected. Observers, searching to find the personality and inner convictions of a man who confronts them as the president of the United States, look at the record. After all, for them the stakes are high, and much hangs in the balance.
The day after a big speech or a flying visit the question is, is he more than a guy who can knock the heads together of a municipality to be allowed to buy land to build a golf course or new hotel? Read the rest of this entry »
By Sharmine Narwani
Commenting on President Trump's visit and arms deal with Saudi Arabia, proxy wars and an Arab NATO