Archive for the 'Peace' Category
By Jan Oberg
On Saturday, December 2 2017, Johan Galtung is awared the alternative peace prize, The People's Peace Prize In Accordance With Nobel's Will.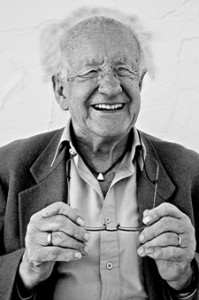 Who is Johan Galtung
Born in Norway 87 years ago. The most innovative and productive figure in international peace and cconflict research. Has taught at 50 universities around the world and received 50 honorary degrees and other prizes. Consultant to a series of international organisations, the UN in particular.
Author of about 160 books in fields such as peace and peace-making, security politics, violence, alternative defence, macro history, mathematics, peace journalism, future research, social science methodology, world order issues, economics and theory of science.
Has been a mediator and produced peace plans in around 100 conflicts – among them Palestine-Israel, the Middle East as a region, North and South Korea, Equador and Peru, former Yugoslavia, East and West.
Is the founder of Peace Research Institute, Oslo, PRIO, and the network and net university Transcend.
Still very active and operates globally, lives in Spain, Japan and the US. Married to Fumiko Nishimura.
The Prize
Has been created as a constructive alternative to the official Nobel Peace Prize in Oslo which, for years, has been awarded in defiance of Alfred Nobel's will – however not this year when ICAN, the International Campaign to Abolish Nuclear Weapons, will receive the prize on December 10.
The Prize is decided by and awarded by the Peace Movement of Orust, a small association at a small island on the West coast of Sweden – an organisation headed by two other pioneers of peace, Erni and Ola Friholt, who have also passed 80.
This prize comes with no money but love and honour.
Av Jan Öberg

På lördag den 2:a december 2017 tilldelas Johan Galtung det alternativa fredspriset, Folkets Fredspris i Enlighet med Nobels Testamente.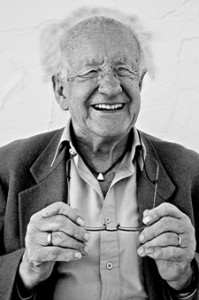 Vem är Johan Galtung?
Född i Norge för 87 år sedan. Fredsforskningens mest innovativa och produktiva gestalt. Har varit professor på 50 universitet världen runt och fått 50 hedersdoktorat och priser. Rådgivare för många internationella organisationer, speciellt FN. Författare till 160 böcker inom bl a fred, säkerhetspolitik, våld, alternativt försvar, makrohistoria, matematik, fredsjournalistik, framtidsforskning, socialvetenskaplig metod, världsordning, ekonomi, vetenskapsteori.
Har medlat i och skapat fredsförslag beträffande 100 internationella konflikter – bl a Israel-Palestina, Mellanöstern som region, Nord- och Sydkorea, Ecuador och Peru, fd. Jugoslavien, Öst och Väst.
Skapade PRIO, fredsforskningsinstitutet i Oslo, och nätverket/universitetet Transcend.
Fortfarande globalt operativ – lever i Spanien, Japan och USA. Gift med Fumiko Nishimura.

Priset
Skapat som konstruktivt alternativ till det officiella Nobel-priset i Oslo, som i åratal har ignorerat Alfred Nobels testamente – dock inte för 2017 där ICAN, International Campaign to Abolish Nuclear Weapons, ska få ta emot priset den 10:e december.
Det bestäms och delas ut av Fredsrörelsen på Orust, en liten förening på en liten ö i Bohuslän, västra Sverige – en förening som leds av två andra pionjärer inom fred, Erni och Ola Friholt, bägge också 80 år fyllda.
Med priset följer inga pengar utan kärlek och heder.

Bakgrund
Friholtarna och Orust-rörelsen har ett livslångt engagemang för ickevåld, global utveckling, kvinnors rätt, konst och poesi. Rörelsen representerar det bästa inom nordisk folkrörelseverksamhet och fred och står bakom Sveriges förmodligen bästa föredragsserie, i Henåns Kulturhus, med forskare, journalister, författare – alltid med humanistisk, globalt, kritiskt och konstruktivt perspektiv.
Dialog, inte konfrontation. Högt på intellektualism och integritet, lågt på populism, politisk korrekthet och sekterism.
Kort sagt, Nordens viktigaste fredsrörelse, en lokal-global rörelse helt i Gandhis anda med en rak linje tillbaka till Galtungs första bok från 1955, med filosofen Arne Næss,"Gandhis Politiske Etikk".

Betydelse
Ingen som helst – om man ska tro svenska och utländska medier, men det ska man som bekant inte.
Men nog så betydelsefull i substansen – för forskning, fred, fri opinionsbildning och folkhemstradition – och som konstruktiv kommentar till dagens svensk-amerikanska säkerhetspolitik, som Nobel skulle ha beklagat djupt.
Kort sagt, för motståndets och alternativens etik.
Ett Nobelsk-Gandhianskt pris som ligger helt i linje med en annan norrman, Nordahl Grieg's, formulering att "Stilt går granaternas glidende bånd. Stans deres drift mot död, stans dem med ånd. Kringsatt av fiender, gå in i din tid."

Ceremonin
Lördag den 2:a december på Svanviks gamla skola vid Stocken på Orust 10:00 med föredrag av Johan Galtung och Jan Öberg (om Galtung), musik, fackeltåg och 19:00 Nobel-bankett och utdelning av fredspriset.
Arrangeras med stöd av Orust Kommun och Sensus.

Kontakt
Ola och Erni Friholt på ernifriholt@tele2.se, tel +46 (0)304-51215 – eller
Jan Öberg på +46 (0)738 525200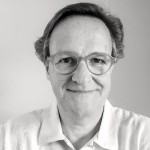 By Jan Oberg
OK, it's from Russia Today so you should of course not trust it but somehow this video and text and the man in it seems quite factual, not fake and obviously not omitted.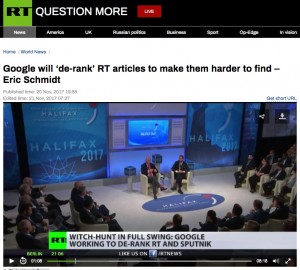 It documents that Eric Emerson Schmidt, the Executive Chairman of Alphabet – an American multinational conglomerate that owns a lot and among them Google – is working on "de-ranking" alleged propaganda outlets such as Russia Today, RT – the world's third largest television network – and Sputnik.
Who is Eric Schmidt?
On the Wikipedia link you can read more about Mr. Schmidt, one of the richest person on earth, an advocate of net neutrality, a corporate manager and owner of a lot, a collector of modern art, etc. And you can read about his heavy involvement with Hillary Clinton's recent campaign and the Obama administration and about Schmidt's involvement with Pentagon, too.
Eric Emerson Schmidt's name is associated with the world's largest and most systematic data collecting search engine, Google, that millions upon millions use. School children, teachers, parents, media people, politicians and you and I all daily "google" what we need to know.
While we do that, Google tracks everything about us and if you are searching for a thing to buy, say a camera, be sure that camera ads will shortly after turn up on your screen. And they know everything we are interested in through our "googling" including political interests and hobbies.
Playing God
This very powerful corporate leader with a open political orientation has decided Read the rest of this entry »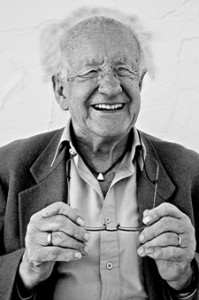 By Johan Galtung
Liu Xiaobo passed away. What is the – not so hidden – truth about him?
Answer: His speeches and writings show enthusiasm for the 100-year English colonization of Hong Kong, wishing 300 years colonization of China, celebrating the US war in Afghanistan, hoping for atomic weapons. He got the Nobel Peace Prize for democratization of China, had the freedom of speech, but the prize communicated as a provocation. The prize could easily have been given to their Charter, not to Liu Xiaobo.
Norway's security – what are the threats?
Answer: Given the location, an invasion by USA or Russia to prevent the other from doing so. The situation is reminiscent of the threat from England, Germany and USSR to prevent one of the other from doing so in 1940; what happened was England and Germany violating Norwegian neutrality, fighting a battle on Norwegian territory. USSR nothing till they fought German troops in the extreme North losing more soldiers to liberate Norway than Norway during the war, stopping when the Norwegian government in refuge in London told them to do so, thereby making it possible for Germany to destroy Northern Norway.
Norway's defense today – what is the story?
Answer: A one-sided offensive capacity directed at Russia for a first or second strike, the coast and inland defenseless with 248 of 249 districts ("Heimevernet", home land defense) incapable of their job.
Why Russia as Chosen Enemy; the real story, the alternatives? Read the rest of this entry »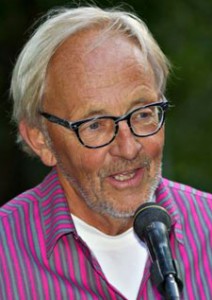 By Gunnar Westberg
Board member of TFF
August 20, 2017
The author has been twice to North Korea and maintains contacts with physicians in the North Korean branch of International Physicians for the Prevention of Nuclear War in that country.
"If your country continues to develop nuclear weapons, you will be attacked, maybe with nuclear weapons". This what we have told our colleagues from North Korea, at visits to Pyongyang or at international meetings. "Oh no," they said. "Look at Saddam Hussein and Mohamad Ghadafi. They gave up their plans for nuclear weapons, and they were attacked".
"Nuclear weapons development is not the only reason for the USA to attack. Oil is the other", we said.
It turns out we were right. North Korea – DPRK – continued on the path to nuclear weapons and the President of the USA threatens to attack. The crisis is, for the moment fading, but is likely to increase when DPRK makes its next move. It should be emphasized that a misunderstanding on either side may provide the spark causing a devastating war.
Nuclear weapons cause wars. Read the rest of this entry »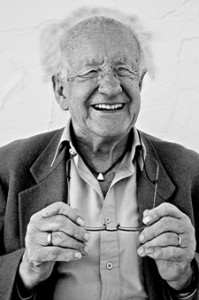 By Johan Galtung
Lecture notes at the Hardanger Academy for Peace Development and Environment
30 Jul 2017
These are the goals of the United Nations; the Hardanger Academy in little Jondal, Norway (population ca.1150) made them three foci.
The problem arose: what do they have in common? Are they three aspects of the same thing? If so, what is that "thing"?
Four ways of trying to answer have been identified and explored. Four because of four ways of approaching social reality, through:
• actors, with intentions-capabilities-contexts, with their needs;
• culture, defining the true-good-right-beautiful-sacred;
• structure, the patterns of individual and collective interaction;
• nature, evolving to higher complexity, with diversity and symbiosis.
All four have surfaces and deeper aspects. The surface aspects are conscious, can be articulated and communicated. The deeper aspects are repressed into the subconscious as inconvenient, too obvious or simply unknown. They can be "conscientized" (Freire), or simply be learnt. Read the rest of this entry »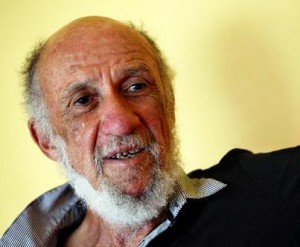 By Richard Falk
International law is mainly supportive of Palestinian grievances with respect to Israel, as well as offering both Israelis and Palestinians a reliable marker as to how these two peoples could live normally together in the future if the appropriate political will existed on both sides to reach a sustainable peace.
International law is also helpful in clarifying the evolution of the Palestinian struggle for self-determination over the course of the last hundred years. It is clarifying to realize how the law itself has evolved during this past century in ways that bear on our sense of right and wrong in the current phase of the struggle.
Yet at the same time, as the Palestinians have painfully learned, to have international law clearly on your side is not the end of the story. The politics of effective control often cruelly override moral and legal norms that stand in its way, and this is what has happened over the course of the last hundred years with no end in sight.
The Relevance of History
2017 is the anniversary of three crucial milestones in this narrative:
(1) the issuance of the Balfour Declaration by the British Foreign Secretary a hundred years ago pledging support to the World Zionist Movement in their campaign to establish a homeland for the Jewish people in Palestine;
(2) the passage of UN General Assembly Resolution 181 seventy years ago proposing the partition of Palestine between the two peoples along with the internationalization of the city of Jerusalem as a proposed political compromise between Arabs and Jews; and
(3) the Israel military occupation of the West Bank, East Jerusalem, and the Gaza Strip over fifty years ago after the 1967 War.
Each of these milestones represents a major development in the underlying struggle.
Each combines an Israeli disregard of international law the result of which is to inflict major injustices on the Palestinian people. Without due regard for this past, it will not be possible to understand the present encounters between Israelis and Palestinians or to shape a future beneficial for both peoples that must take due account of the past without ignoring the realities of the present.
Israel is sophisticated about its use of international law, invoking it vigorously to support its claims to act in ways often motivated by territorial ambitions and national security goals, while readily evading or defying international law when the constraints of its rules interfere with the pursuit of high priority national goals, especially policies of continuous territorial encroachment at the expense of reasonable Palestinian expectations and related legally entrenched rights.
To gain perspective, history is crucial, but not without some unexpected features. Read the rest of this entry »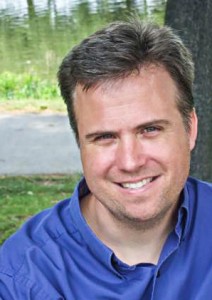 By David Swanson
Here is the original: Welcoming the Fascists to Charlottesville
August 10, 2017
I have mixed emotions about the fact that I'll be missing the latest big fascism rally here in Charlottesville, because I'll be elsewhere participating in kayak trainings for an upcoming Flotilla to the Pentagon for Peace and the Environment.
I'm delighted to miss the fascism and the racism and the hatred and the gun-toting lunacy. I'm sorry to miss being here to speak against it.
I'm hopeful that there might be something resembling a disciplined nonviolent and nonhateful opposition presence, but strongly suspect that a small number of violent and hateful opponents of racism will ruin that.
I'm thrilled that taking down a racist war monument has gone mainstream. I'm depressed that, even though the legal delay in taking it down is based on its being a war monument, one side wants it down for being racist, the other side wants it up for being racist, and everybody is perfectly happy to pack the town with war monuments.
I dread the possibility of hearing that the racists again chanted "Russia is our friend!" meaning that they believe without evidence that Russia corrupted the U.S. election and they are grateful for it, but I'm hopeful that they have moved on to other bizarre chants — though my hope is minimal that anyone might chant "Russia is our friend" and mean by it that they'd like to build peace and friendship between Americans and Russians.
As I've written in the past, I think ignoring the racists and their rallies is wrong, and I think confronting them with a hostile shouting match is wrong. Speaking out in favor of love and sanity and understanding is right. We will again this week see some of each of those approaches. We're also likely to see another abuse of power by a militarized police force. (Remember when Americans used to think of the police as the most prominent violent racists? When was that, about a month ago?)
The inclination to ignore the racists and hope they'll fade away into history like trials by ordeal or dueling is strong. Judging by popular social norms and their dwindling membership, the KKK seems to be on the way out. Why give them or their suit-and-tie allies any attention that could help promote them?
Well, for one thing, violent racism is not on the way out if we're judging by presidential elections, hate crimes, police crimes, the prison system, the choice of communities to run gas pipelines through, or many other factors. And the only way my comment on "social norms" in the previous paragraph makes any sense is if we write off the generally accepted bombing of seven dark-skinned Muslim nations as somehow non-racist.
A truly nonviolent approach toward people who believe they are taking a stand for justice as they perceive it is not a protest but an invitation. Not long ago, in Texas, a group planned an anti-Muslim protest at a mosque. A violent anti-anti-Muslim crowd showed up. The Muslims from the mosque placed themselves between the two groups, asking their would-be defenders to leave, and then inviting the anti-Muslim demonstrators to join them at a restaurant to talk things over. They did so.
I'd love to see skilled mediators and others of good will and good heart extend an invitation to the racists visiting Charlottesville to come unarmed to discuss in small groups, without cameras or audiences, what it is that divides us. Might some of them recognize the humanity of those they scapegoat if some of us recognized the injustices they've faced or the unfairness they perceive in affirmative action or in the acceptability of "whites" only as a topic for insults, not as a source of pride in the manner permitted all other racial and ethnic groupings?
We live in a country that has made its biggest social project war, a country that has concentrated its wealth beyond medieval levels, a country that consequently experiences incredible levels of unnecessary suffering exacerbated by awareness of its unnecessity and unfairness. Yet what we have of social supports for education, training, healthcare, childcare, transportation, and income is distributed in non-universal, divisive manners that encourage us to fight among ourselves. The KKK members who came to Charlottesville last month, and most of the racists who will show up this week, are not wealthy. They're not living off the exploitation of workers or prisoners or pollution or war. They've just chosen a particularly harmful object for their blame, as compared with those who blame the Republicans or the Democrats or the media.
When they come to condemn us for seeking to remove a statue, we shouldn't look down at them like grand generals astride monster-sized horses. We should welcome them to explain themselves.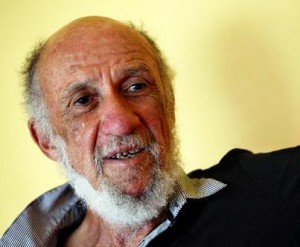 By Richard Falk
We are living amid contradictions whether we like it or not, driving expectations about the future toward opposite extremes.
Increasingly plausible are fears that the 'sixth extinction' will encompass the human species, or at least, throw human society back to a technology of sticks and stones, with a habitat limited to caves and forests.
This dark vision is countered by gene-editing designer promises of virtual immortality and super-wise beings programming super-intelligent machines, enabling a life of leisure, luxury, and security for all.
Whether the reality of such a scientistic future would be also dark is a matter of conjecture, but from a survival perspective, it offers an optimistic scenario.
On political levels, a similar set of polar scenarios are gaining ground in the moral imagination, producing national leaders who seem comfortable embracing an apocalyptic telos without a second thought.
The peoples of the world, entrapped in a predatory phase of global capitalism, are using their democratic prerogative to shut down dissent, rationality, and science. Read the rest of this entry »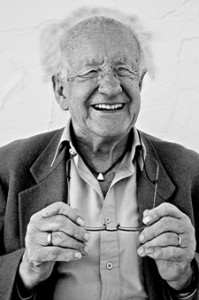 By Johan Galtung
3 July 2017
There are many of them – of different kinds – in world geography. We can try to identify the characteristics of their peacefulness.
Or we can start by identifying belligerent societies and then see peaceful societies as their negations. Let us try this one first.
Belligerent societies have a track record of violence across border, on the territory of others, often invoking "defense"– preventive, pre-emptive, proactive. For that they need weapons, arms, as an army or not. And the weapons, with their carriers, must be long range, offensive, to work across borders, inside another society.
By negating, we get three characteristics of peaceful societies:
1) having only short range defensive weapons for defensive defense;
2) having no weapons, arms, at all, nor the capacity to make them;
3) having a track record of no war, no attack across borders.
Comment:
No. 3, no track record, is no guarantee for the future.
No. 2, no arms, is no guarantee they cannot start making or importing.
No. 1, defensive defense, is no guarantee against longer range arms.
Peaceful societies may change? Yes, so may belligerent societies. They may stop attacking others, abolish their army (Costa Rica) or not get one–about 30 societies–or have defensive defense (Switzerland).
Have a look at the world: about 200 societies, countries, states. There may be border skirmishes, but attacks are rare. One reason: very few can afford submarines, ocean navy, tanks, bombers, missiles. An army only to defend the borders – the inland with militia – and if occupied non-military defense–rooted in doctrine to be credible, costs less.
Most countries practice offensive defence unwittingly.
The [1]->[2]->[3] scenario is a good peaceful society policy.
However, look at another approach. Read the rest of this entry »