Archive for the 'Armament' Category
Jan Oberg Comment
A US war game/scenario being reported by The Intercept is pretty revealing for the lack of even the slightest re-thinking of what the Global War On Terror (GWOT) is really all about.
The US military's game is about violence-for-violence, tit-for-tat.
The main result from this – anti-intellectual – attitude and policy is that there are about 80 times – yes, times – more people killed today than in the year 2000. Just consult the Global Terror Index and you'll find that the figure is about 32,000 people, predominantly in the Middle East and not at all in the West.
Measure that against the roughly 400 killed and 700 wounded in the year 2000 (figures then available at the US State Department homepage, however, as it seems, later taken down).
I say a few things about that here on Russia Today.
The video is inside the article but can also be accessed here.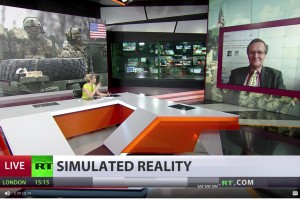 By Jan Oberg
Lund, Sweden – Hiroshima Day, August 6, 2017
Welcome to the Nuclear Denial Party!!
Since marketing, omitted and fake news have – to a worrying extent – replaced knowledge and ethics, why not celebrate that the media have omitted every mention of Hiroshima Day today?
Why not celebrate that all the responsible NATO countries and all other (less responsible) nuclear powers refuse to work for a nuclear ban and abolition as well as for general and complete disarmament?  
Why not celebrate the decade-long self-deception that we can stop nuclear proliferation while being silent about nuclear possession?
Why not recognise with joy that there is an evil terrorism such as ISIS that we must fight and a good terrorism called 'nuclear balance of terror' that we must embrace – and that killing a few in the Middle East is much worse than planning to kill millions upon millions of innocent civilians worldwide and for a surely noble cause?
Why not laud the politico-media trick that the world's attention is on non-nuclear Iran and not on nuclear Israel?
Why not appreciate the moral victory that we have – as civilisation – made slavery illegal, abolished absolute monarchy and put cannibalism behind us but – thank God! – haven't given up the ultimate, death-and-destruction Omnicide weapons?
Why not feel good that Trump, Putin, Jinping, Macron, May etc. all play God and take the best care of the rest of us by deciding whether or not to continue project Humanity? They are all reliable, rational and moral leaders, so why not just be happy that we don't have to worry!
Why not be grateful that there have been no more drunk commanders in nuclear facilities, panicking leaders, false nuclear warnings, technical failures, deficient floppy disk computers and no more nukes dropped inadvertently than we have heard of?
And why not, finally, see how fortunate it is that no referendum has ever been held by citizens in nuclear states. I mean, if the people had been allowed to say 'No!' we had hardly been so safe as we are today and instead had wasted trillions of dollars on making the world a better place for us all.
So, at the end of the day why should we not celebrate that – in spite of all this stupidity, immorality and nuclear dictatorship – 72 years into the Nuclear Age you and I are still alive?
And a few words about Western mainstream media unwillingness to deal with NATO criticism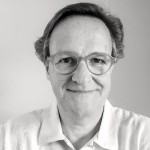 By Jan Oberg
It's as amazing as it is frightening how the West – a group of countries allegedly fighting for truth against propaganda and fake news by others – leads exactly that game itself.
And so is the degree to which Western allegedly free media – meaning free also of political powers that be – continue to ask no questions and do no research. We are obviously living in the post-intellectual age, knowledge having been replaced by marketed and more or less invented, elite self-serving narratives. For instance…
Take a close look at what Gen. Curtis M. Scaparrotti, commander of U.S. European Command, says when testifying before the US House Armed Service Committee. He is also SACEUR – Supreme Allied Commander Europe, the man whose views and actions will decide the fate of 500+ Europeans should there be a major war in this region of the world.
What is says is plain irresponsible. It's beyond the rational. While it may not be fake news, it's an example of ignored, omitted news.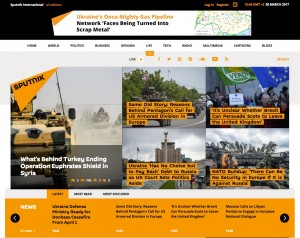 He blows up beyond recognition the so-called Russian threat. There is no single evidence of it in his statement – why it would happen, how, where, with what motives the Moscow would have and – in particular – how likely it is to become reality. He merely asserts it – based upon a wildly exaggerated estimate of his own authority: Read the rest of this entry »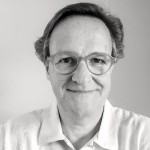 By Jan Oberg



Lund, Sweden – March 24, 2017




Can the almost total destruction of Eastern Aleppo be used constructively? 



Only if we are willing to ask and dialogue about this: 



Why does the world go on investing US$ 2000 billion annually in warfare and US$ 30 in all the UN does – only to create destruction of people, places, past and future?



How absurd, how meaningless – indeed how far must it go to destroy the West itself – before we learn to conflict intelligently?

The Meaninglessness Of War by Jan Oberg on Exposure



•



I've see much destruction during my work in conflict zones the last 25 years. But nothing compares with Aleppo and the destruction of Syria and its people.


Nothing – absolutely nothing – can justify this barbarian process, not even an alleged dictatorship and ruthless regime policies. 



We must learn from Aleppo and all the other places:


– to hate violence and war, not each other;

- to stop siding with some presumed good violence that shall combat evil violence because there is no (good) violence that is better than dialogue;



– to criminalize arms trade to conflict zones and never let a private arms trader or goverment at large when they profit and make peace impossible;



– to learn the tools of conflict-resolution and do what we have all promised to do: struggle first for peace by peaceful means as stated in the UN Charter.



• 



My photo series "The Meaninglessness of War: Aleppo" aim to encourage you to think deeply – much deeper than siding with one or the other side. 



We need a tectonic shift in the theories and practises of international politics and conflict management. ASAP.



Otherwise the rest will one day be just that: Silence. 



A global Aleppo.



Side instead with peace, decency, truth and humanity. And learn your Gandhi and other wise thinkers. Get out of the box! The group think! 



And the future of the world will be so much more promising. Even bright.
The Meaninglessness Of War: Aleppo
All the photo series at Exposure.
•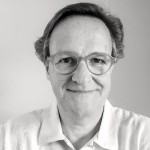 By Jan Oberg
Jan Oberg's comment on Chancellor Merkel's speech at the Munich security conference where she mentioned the duty Europe has to receive refugees and also reiterated that Germany will do its best to increase its military budget to 2% of its GDP.
Apart from this one can only get very sad and pessimistic when reading the comments underneath this sequence: Boundless hate against Merkel herself, racism, anti-Islam, anti-Semitism – and not one (of the first 70+ comments) on the issue of NATO, the risk of war or on what I brought up about the need for new, less militarist policies, less interventionism and better ways of handling the refugees.
Anger and hatred just under the surface, brought out mostly anonymously. No reasoning, just smear.
We still have a long long way to go in terms of public education…
Here the short video comment on PressTV where you can also see those comments.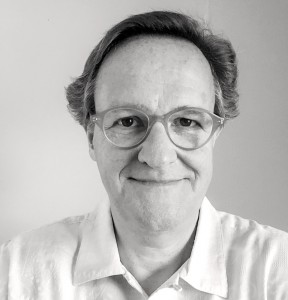 By Jan Oberg
Last night I had the opportunity to discuss nuclear weapons with an experienced, high-ranking security analyst who has been both a military, a scholar, an assistant secretary of defence, presidential adviser, a corporate man and now a think tank member, Lawrence J. Korb.
We were discussing the issues touched upon in this and this article.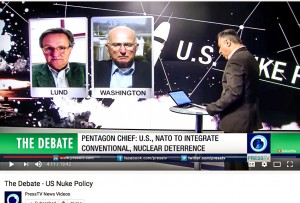 I would assume that the debate – facilitated by Iran's PressTV in an excellent manner – is illustrative of the degree to which the world can be seen from different perspectives and how different we can perceive words such as law, legality, ethics, security, deterrence and peace.
I assume also that the debate illustrates the difference between a systems-embedded interpretation of the world and an independent or free perception, including what can and must be changed and what doesn't have to change to make the world a better place.
Enjoy!
Jan Oberg comments on PressTV to Noam Chomsky's criticism of Western support to terrorist groups in the Middle East.
Oberg maintains that the War on Terror is stupid in the sense of producing more of what it is supposed to combat and that arms traders – private as well as state – should be held accountable for their crimes, not only politicians and militaries.
Arms deliveries into hot spots ought to be criminalized too.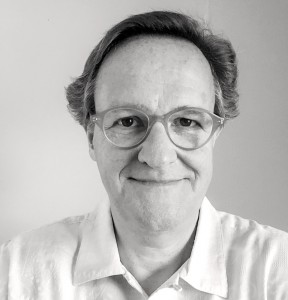 By Jan Oberg
Published on July 8, 2016, the day of the NATO Summit in Warsaw. It's the 5th in the TFF Series "The New Cold War"
Russia and NATO have offensive capacities and MIMACs (Military-Industrial-Media-Academic Complex) but NATO's is a much larger potential threat to Russia than the other way around
Why does an alliance with such an overwhelming superiority shout and scream and see ghosts on the horizon when, in reality, there are none?
Why does it seem to be intellectually unable to see things from the side of its opponent? Is the show of strength in reality a sign of weakness?
*
A threat consists of two main things: An intention to do something negative to you + a capability to actually carry it through – thus I + C.
Whenever NATO S-G Stoltenberg – a person who has gone through a serious personality change – speaks, he says nice things like: NATO does not seek confrontation and none of its moves are directed at Russia. NATO countries just have to protect themselves against Russia which they see as a threat.
Typically the talk is about an actor, a country, a leader – not about issues or trends that challenge the Alliance and certainly not that its own war adventures have weakened it in moral and legitimacy terms.
On their own side, NATO leaders buy none of – similar – Russian peace rhetorics. If you ask them why, they would say: Because as long as the Russians have offensive capabilities, there is also a risk that good/defensive official motives may – within weeks – be turned into an offensive, aggressive stance and we will be attacked. Can't trust them!
But NATO itself excels in offensive projects, plans and capabilities – such as forward positioning, bases, long-range bomber and fighter planes, Ballistic Missile Defense and nuclear weapons – nuclear weapons are by definition never defensive because of their unlimited destructive capacity and because they can, by definition, not be used on one's own territory.
To put it crudely: If you have no aggressive intentions directed at anyone – then scrap your offensive capabilities including long-range, particularly destructive and nuclear weapons and preserve only what can be used for defense – i.e. if you are attacked.
Why should you scrap the offensive elements? Because, no matter what you say about your intentions, the other side will see you as potential aggressive because you offensive weapons can reach them: If you don't plan to come to our territory, then why do you have systems that can reach our territory and create unspeakable destruction on our people and culture??
Upholding offensive arsenals is a clear indicator of the possibility that officially stated defensive intentions can change to the opposite – how should NATO otherwise feel threatened by today's Russia?
The eternal but non-credible threat needed by MIMAC
There are good-hearted people who believe that countries have competent experts who along a series of indicators measure and judge which security challenge are waiting in the future – and a series analyses of the threat towards their country on this or that time horizon.
The probability of each threat is also evaluated – to help politicians with limited budgets to allocate money to guard against some 'realistic' but not all possible/thinkable threats.
The – again very good-hearted – people believe that politicians and the industry then decide about the appropriate national defence, the necessary minimum of what we call a (military) defence policy and other measures to meet the challenges.
Unfortunately, as has been known since the last 50 years – except to politicians and the media – this description of security politics has nothing to do with reality.
Here is how it works, instead. Read the rest of this entry »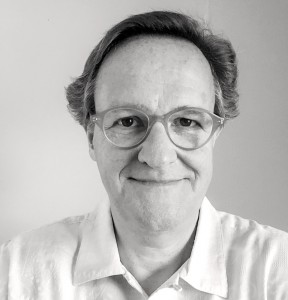 By Jan Oberg
The third article in the TFF series on The New Cold War
We are witnessing a remarkable increase in tension between the US/NATO and Russia these years – and it can not only be explained by whatever we choose to think happened in Ukraine and Crimea. We find a totally new effort on both sides to use social and other media to tell how dangerous "they" are to "us". There is a clear tendency to "fearology" – to instill fear in the citizens on both sides about the capabilities and intentions of the other side.
We find deeply concerned articles about the possibility of war between the two parties – a quarter of a century after the Berlin Wall tumbled.
Why is the new tension rising in Europe between US/NATO and Russia so manifestly dangerous and – with the exception of the Cuban Missile Crisis worse than during the First Cold War?
On a series of indicators, the political Western world – US/NATO/EU and Christian (Orthodox, Protestant, Catholic with sects) – is becoming weak relative to other players in the global society.
The West has engaged in a series of wars that turned into very costly fiascos – from what followed from Sykes-Picot which turned 100 in May 2016 over Vietnam to the destruction of Afghanistan, Iraq, Libya and Syria.
The West is still the largest economic bloc and the 28 NATO members cover about 70% of the world's mind-boggling US $ 1700 billion military expenditures. Africa as a continent, BRICS countries – China in particular – are making progress, also in fields where the West has failed; for instance, China has lifted 400 million Chinese out of poverty in a couple of decades. The wealthy West has done nothing of the sort over centuries but produced a grotesquely, perversely unequal income distribution.
Take a look at the graphs linked to this summary page from SIPRI. They will tell you how world military expenditures in constant prices have risen since 1996 even though the Warsaw Pact had been dissolved. In 2015, the US alone stands for 36% of the world's military expenditures, China for 13% and Russia for4%.
President Obama stated recently that the US military is stronger than the next 8 – here is what he said in his State of the Union Address on January 12th, 2016:
"I told you earlier all the talk of America's economic decline is political hot air. Well, so is all the rhetoric you hear about our enemies getting stronger and America getting weaker," Obama said in his last annual State of the Union address Jan. 12, 2016. "Let me tell you something: The United States of America is the most powerful nation on Earth. Period. Period. It's not even close. It's not even close. We spend more on our military than the next eight nations combined."
In spite of these fact that prove the overwhelming and increasing superiority of today's NATO, we see a constantly increasing propaganda coming out of NATO circles to the effect that NATO is getting weaker and that Russia a formidable, unreliable power just waiting for the next opportunity to invade some country in the West.
Let's take a look back in time. Read the rest of this entry »