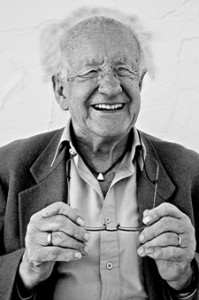 By Johan Galtung
The background is the two major communist parties in the world. Russia Communist Party-Bolshevik made the November 1917 revolution; from 1922 the Communist Party of the Soviet Union, CPSU(b). CPC, the Communist Party of China, now celebrating its 95th anniversary, made the 1 October 1949 revolution. World-shaking events; in the world's biggest state in area and in the world's biggest state in population.
The revolutions cut into the modernity contradictions in the State-Capital-People triangle by conquering State-military and police. Two lasting achievements of CPSU(b): State Planning of the economy – maybe five years at the time, pjatiletka – now found in most countries; and lifting some bottom up to meet basic needs, surprisingly quickly. But CPSU(b) exercised gross structural violence in the countryside. And CPC, imitating CPSU(b), made the same mistake to start with.
Then they became different. Russia got stuck with the Party on top of the State, for some people, but not by the people. CPC, like CPSU, did not – and still does not – permit FAFE, fair and free elections at the national level. But China gave People a voice in the 70,000 People's Communes, helping them lift themselves up when in misery.
China did not see State and Capital as either-or; like Bolshevik Russia opting for State through expropriation, and neo-liberal USA for Capital through privatization, manipulating and spying on the People. China opened for the neither-nor local level, for the compromise of some welfare state, and for the both-and of their capi-communism.
This intellectual-political flexibility, rooted in daoist holism and an unending force-counter-force dialectic, not in Western faith in a final state, Endzustand, opened for two very different "communisms".
How are they doing these days, those two communist parties?
The Russian party is out for the time being; and in came capitalism. But over and above that discourse looms the history of a huge Russian Orthodox empire attacked by Vikings, Mongols-Tatars, Turks, Napoleon and Hitler, Catholic Christianity, and Cold Wars with extremist US evangelism, now over Ukraine too.
Yeltsin – hated by Gorbachev (INYT, 3 Jun 2016) – gave the West what they wanted.
Popular Putin tries to build autonomous Russia without Western-capitalist imperialism, probably successful in the longer run. However, in Russia the long run is very long. Read the rest of this entry »
By Jan Oberg & Johan Galtung*
Lund and Kuala Lumpur, July 2014
Introduction
He was a tall man and a great man, a visionary, pacifist, civil resister, educator and philosopher. He took life more seriously than most and he could be playful and fun like a child. His life's guiding principle was "Engage in your time!" and while he wrote and talked a lot he also did it. His name was Aage Bertelsen, he was born in Denmark in 1901 and died on August 15, 1980.
Bertelsen's imprint on history is two-fold. First, with his wife Gerda he was a prime mover of one of the groups, the Lyngby Group, which organised the rescue of altogether 7.220 Danish Jews into safety in Sweden in October 1943 during the German occupation of Denmark – more here. The Lyngby Group – Lyngby is north of Copenhagen – got about 1.000 of these in safety by organising their nightly transport onboard small fisher boats over the Sound between Denmark and Sweden.
In this he deserves a place in international contemporary history for its humanity, civil courage and as an example of non-violent struggle against occupation.
Secondly, Bertelsen was an educator of and for peace. His life work educational efforts included his family and friends, his pupils over 22 years at the Aarhus Cathedral School in Aarhus, Denmark, the general public as well as national and international leaders.
He lived in pre-Internet times and very little is publicly available today about this renaissance man. From two rather different, but compatible, perspectives we've taken it upon us to remind the world about him – friends and colleagues of his as we happen to be.
Why now, over 30 years after his death? Read the rest of this entry »