Archive for the 'BRICS' Category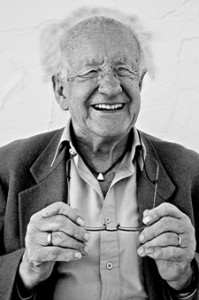 By Johan Galtung
From very high up three major countries-states stand out clearly: China, the most populous; Russia, the largest; USA, the most military. With three leaders, Xi, Putin, Obama, with much power on their hands.
And here is the key hypothesis, presumably more right than wrong: China-Xi: positive peace; Russia-Putin: negative peace; USA-Obama: war.
We have in mind China – also a region – building relations for reasonably mutual and equal benefit with China all over the world, spinning Asia-Europe-Africa together in a road-rail-ship-air Silk network available to all (with major mistakes in the South China Sea).
We have in mind Russia – itself also a region – calling to Russia leaders in violent conflict from all over the world, seeking cease-fires and accommodation (making itself a major mistake in Syria).
And we have in mind USA – more than a state, less than a region – since WWII ended killing more than 20 million people in 37 countries:
Afghanistan, Angola, Argentina, Bangladesh, Bolivia, Brazil, Cambodia, Chad, Chile, China, Colombia, Cuba, Democratic Republic of Congo, Dominican Republic, East Timor, El Salvador, Grenada, Guatemala, Haiti, Honduras, Hungary, Indonesia, Iran, Iraq, Israel-Palestine, Korea North-South, Laos, Nepal, Nicaragua, Pakistan, Panama, Paraguay, Sudan, Vietnam, Yugoslavia Not included: daily USA mass shootings.
And weaving the world together with the incredible internet (making a major mistake, using it for spying, betraying us all). Read the rest of this entry »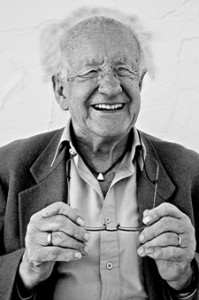 By Johan Galtung
The process has now gone full circle, from Sykes-Picot Agreement negotiated from 1915 to 16 May 1916, about control of the Ottoman Empire, when beaten, to England now joining France in bombing Syria. "Violence In and By Paris" two weeks ago was wrong about England wanting to stay out: the House of Commons on 02 Dec 2015 voted 397 to 223 for bombing; 56 Labor MPs for, only 7 Conservative MPs against.
Russia played a minor role in Sykes-Picot as now also in bombing maybe mainly the opposition to Assad.
As Robert Savio points out, "They all fight to the last Syrian."
The likelihood of an atrocious Paris 13 November type violence in London went up many points. And Russia had a civilian plane bombed.
The USA is as addicted to bombing as a hammer to a nail, not only to use allies and train locals. James A. Lucas, "The United States has killed more than 20 million people in 37 nations since WWII", in 1945 (jlucas511@woh.rr.com) seems not to be enough; they just go on and on. More than a million Muslims killed in West Asia mainly by the USA since 1991. In San Bernardino, somebody may have killed 14 in revenge.
The new name for what they fight, after jihadism, is the Islamic State, calling it sometimes IS, ISIS, ISIL. What is it, this Daesh?
There seem to be heavy elements of Saddam's army, the Baath secular party (also Assad's), and the Tikrit clan from the recent past–now adding maybe ten fighters for each killed by the West. Daesh seems to Read the rest of this entry »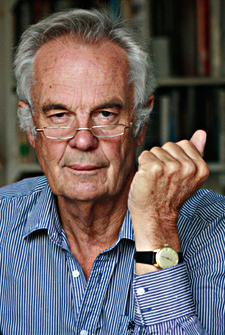 By Jonathan Power
Monday's news was that China's annual growth rate has dropped below the red line of 7%. It is 6.9% and probably falling.
These figures were published shortly after the IMF said that sub-Saharan Africa is experiencing "solid growth". Last week the World Bank released its new average annual growth estimates for black Africa. It was 4.5% last year but this year it is going up to 4.6% and by 2017 it will be 5.1%. This is less than the 5.3% before the great recession (precipitated by American banks), but considering all its recent knocks, not least China buying less raw materials, Africa is holding up pretty well.
In fact what we used to call the "Third World" is a mixed bag of good and bad news. Which would you like to read about first?
More bad news? Here it is:
Emerging markets for the sixth consecutive year face falling growth rates. Currencies have hit 15-year lows. Stocks, once soaring ahead of developed countries, have been flat for the last 6 years. Private sector debt has been increasing fast. The outflow of funds has accelerated and in the last year was over one trillion US dollars. Stock market and currency turbulence have raised questions about where China is going. The late president of France, Charles de Gaulle, once quipped about Brazil, "Brazil has a great future, and always will". Maybe he should have said that about China.
In Brazil a big corruption scandal, including allegations that the government has illegally manipulated its fiscal accounts, has helped stall the economy.
In India, despite many campaign promises, Prime Minister Narendra Modi has not succeeded in opening the economic spigot. In fact the present day rise in growth owes itself largely to measures put in place by the previous government of Prime Minister Manmohan Singh.
In Indonesia, the economy Read the rest of this entry »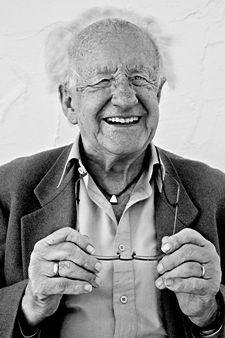 By Johan Galtung
Johan Galtung turns 85 on UN Day 2015
The global nation-state based system is in deep crisis. The West's relative decline is obvious, except to the West itself. This multi-dimensional crisis will, of course, give way to something new – but what?
Lack of vision – sometimes even of knowledge and empathy – among those in power seems a defining characteristics of our times.
Individually as well as nationally, we are living in iTimes, not weTimes. Add to that blowbacks from history and Western knee-jerk militarist responses – and the next few years will be tough.
The creativity and innovation we find in commercial and social entrepreneurship and in the arts, seem frighteningly absent in the world of politics.
Who would get elected anywhere on having an exciting vision for the the world the next 25 or 40 years? No, you must know about national affairs and economy – while, by the way, national economy doesn't exist anymore.
Few young people, including students or young scholars, find it attractive to join party politics.
But can humanity survive with only criticism, negative energy, bad news and no vision?
Will we work for a better world if we can't see it?
Dr. Johan Galtung has devoted his life to the vision of a less violent, more peaceful world – from the local to the civilisational level – implementing the norm of the Charter of the UN – turning 70 on October 24, 2015 – that peace shall be established by peaceful means.
Galtung – one of a handful of peace visionaries with a macro perspective – himself turns 85 on UN Day. He has mediated in more than 100 conflicts since 1957 and published 164 books. And he still travels the world speaking and writing. More about him here by Antonio. C. S. Rosa.
He is one of the youngest and most innovative minds in world affairs, always asking the essential, healing question: What can be done?
That's what the good doctor does – helps conflicting parties address their problems, reduce their violence and develop a vision of a better future – together or side-by-side with respect.
Making the seemingly incompatible more compatible through creativity, dialogue, vision.
Here is his latest column – which TFF publishes every week. It synthesizes where we stand and ought to go.
As humanity.
And with humanity.
– Jan Oberg
And now Galtung himself…
Keynote, 13th Session World Public Forum "Dialogue of Civilizations" – Rhodes, Greece, 9 Oct 2015
The strength of this forum is its civilization focus; let us use it for analysis and remedies. Major forms of disorder use violence; war is state organized violence. The most belligerent states are the United States of America and Israel, both with civilization roots.
National Evangelism, the US Protestant Christian civilization – more national than evangelical – justifies US warfare as exceptionalism of a people chosen by God, with a manifest destiny to run the world. Orthodox Judaism justifies Israeli warfare to conquer and expand from Nile to Euphrates as a religious right and duty to the Eternal One.
The third most belligerent country, the UK, no longer believes it is God-chosen but chosen by the USA; not quite the same but something.
The root causes – and soften the ideas
But the root cause of global disorder lies in the Occident – with Islam – seeing itself as the single, universal civilization valid for all at all times, all others being mistakes. Missionary activity, slavery, colonialism, exploitative trade, robbery capitalism, follow.
The USA got from Judaism the idea of Chosen People-Promised Land. Yet Israel is Read the rest of this entry »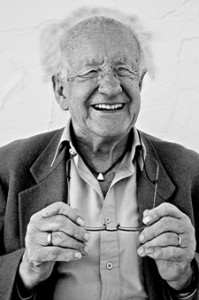 By Johan Galtung
Do you remember the Axis of Evil – Iraq-Iran-North Korea?
George W. Bush, or his speechwriter rather, concocted that axis in 2002 as focus for a global war on terror. The key term is "evil"–not "enemy", "hostile"–the connotation being "possessed by Satan". The proof is opposition to a USA chosen by God, as God's Own People, as "In God we trust". To exorcise Satan only violence works.
In 1953 North Korea under Kim Il Sung did not capitulate to the USA, only cease-fire, the first US non-victory since 1812. Very evil.
In 1978-79, Iran, by the Khomeini Islamic revolution, decolonized Iran from US dominance and evicted the shah, who had been installed by a US-UK (CIA-MI6) coup in 1953; in fact undoing 1953. Very, very evil.
On 17 May 1987 Saddam Hussein, used by the USA to fight Iran with no gains for Iraq, fired on a US vessel (USS Stark incident). Very, very, very evil.
However, for a USA, never questioning bringing US style democracy and US free market to all countries in the world, this was not seen as others having their own goals. It was seen as exactly that, evil. Read the rest of this entry »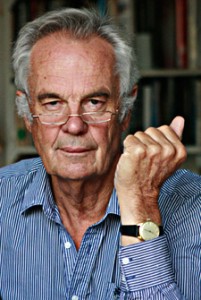 By Jonathan Power
It was Charles de Gaulle, France's Second World War statesman, who said, "Brazil has a great future, and always will". Under the benign presidency of the ex car metal worker, Luis "Lula" Inacio da Silva, the adage seemed to be banished. But now under his successor, Dilma Rousseff, the tag has stuck once again. Brazil is back to its old ways, albeit with a difference.
An economy going down hill, incompetent economic mismanagement and massive corruption are frightening investors away. Brazil is now suffering its biggest recession since the 1930's Great Depression. The difference is that this time the safety net of financial support built for the very poor by Lula remains intact.
Brazil, Latin America's largest economy, is having it especially bad but most of the other countries are doing not so well. The 2004-2013 decade was exceptional. Inflation which for the region was 1,200% came down to single digits and a strengthening of the tax base as economies grew facilitated a well-financed expansion of social spending.
Countries built up large foreign exchange reserves. This allowed them to have extraordinary access to external financing. There was an investment boom as economies grew at more than 5% a year, and some, like Brazil, Peru, Panama, Uruguay and Paraguay, exceeded 6%.
Even the great recession of 2009, triggered by the collapse of major US banks, only caused a brief slowdown thanks to the resilience of their economies. Read the rest of this entry »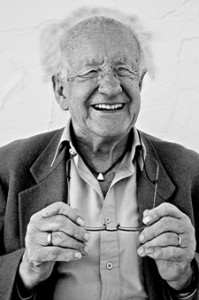 By Johan Galtung
Seoul
There was a big conference in 1972 in Kyoto, well over 40 years ago; that was my first effort, with thousands, millions of others. On the agendas for these countless encounters the U-word, "unification", loomed high.
In Kyoto, I made a distinction between unifying the Korean nation by opening the border for projects beyond unifying families, and unifying the two states. Which one are we talking about?
The second is problematic if it means one state–and one president!–less. Could wait; from a human point of view unifying the nation has priority. Building on that a Korean Community with two states could emerge; building on that a Korean Federation with capital neither in Seoul nor in Pyongyang; building on that, maybe one day a unitary state.
I rejected any idea of one collapsing and the other taking over – "the German model". Unification is symmetric, neutral, a nuclear-free UN-monitored Korean peninsula with non-provocative, defensive defense.
As such ideas emerged, about forty concrete cooperation projects were elaborated. One of them was a Peace Railroad running through the Koreas, connecting my wife's Japan and my own Norway, in Western Europe. Could have happened but did not. China did it: the Silk Railroad to Madrid.
An important point became increasingly clear. The real conflict was not between North and South Korea, but between the USA and North Korea: the USA denying North Korea a peace treaty and normalization, hating the Democratic People's Republic of Korea-DPRK for not having capitulated; working 60+ years for its collapse. Read the rest of this entry »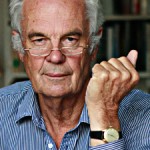 By Jonathan Power
Even today in many different ways the US and Russia remain close. There is cooperation in space, not least the International Space Station. The US regularly hires Russian rockets to launch its crews to the Station and to launch satellites. Russia sells advanced rocket engines to the US. Russia allows war material en route to Afghanistan to pass through its territory on Russian trains.
Russia worked hand in glove with the US to successfully remove the large stocks of chemical weapons possessed by Syria. It shares intelligence on Muslim extremists including ISIS. Conceivably it could enter the battle against ISIS.
It has encouraged Western investment including joint oil exploration of the Artic. Recently it stood side by side with the US and the EU as they forged an agreement with Iran on its nuclear industry. At the UN Security Council Russia and the US voted together for a resolution approving the agreement. President Barack Obama phoned President Vladimir Putin to thank him.
US diplomats are now conceding that Russia's claim that the neo-fascist so-called "Right Sector" in Ukraine is wrecking havoc is true. The Right Sector in the eyes of many was a key – and violent – element in the success of last year's Maidan demonstrations that toppled President Viktor Yanukovich.
When the Russian, French and German foreign ministers hammered out an agreement with the support of Ukraine's parliamentary opposition for Yanukovich to step down at the next election the West totally "forgot" about it in the next few days as the Maidan demonstators drove Yanukovich into exile. Washington and other Western capitals supported the "democratic revolution" rather than demanding the fulfillment of the agreement. No wonder Putin was livid.
What is now needed in Western capitals is an acknowledgement that they have not always got Russia and Putin right. Read the rest of this entry »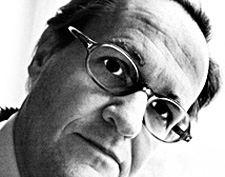 By Jan Oberg
Internal elite power games in Washington are now putting Middle Eastern and global stability and peace at stake.
Here is the latest attempt at killing a deal with Iran that, to the sensitive reader with a minimum of knowledge of foreign policy and of the Iranian civilization, is little but one long argument for warfare on Iran in nobody's interest – certainly also not in the interest of the citizens of Israel. 
Is it just because it is summer time that intellectuals, media commentators and diplomats as well as friends and allies of the US conveniently keep generally silent at such irresponsible statements – and the many before it?
Don't they understand that the nuclear issue as such – not proliferation but possession – is humanity's most important and that Iran has been the object of revengeful harrassment since 1953 and punished for years for not having nuclear weapons? Read the rest of this entry »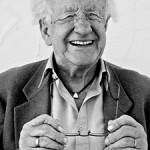 By Johan Galtung
In my columns, "The Year 2015-What Are We in For?", I identified four unfolding, dramatic processes: the West will continue fighting unsuccessfully and violently to keep their world grip; Eurasia will expand and consolidate successfully and nonviolently; Islam will expand and consolidate partly violently; Latin America and Africa will expand and consolidate, spearheaded by Brazil, South Africa, BRICS.
A third of the year 2015 has now passed; let us take stock.
Headlines in the International New York Times tell the story:
18-19 April 2015: "U.S. is said to risk losing economic leadership"; "–a divided nation shedding hard-won clout", "We're withdrawing from the central place we had on the world stage".
And for the UK: 29 April: "Britain's drift from the world stage looms over the vote".
These are statements about leadership, about being the center as a model to emulate; controlling world stage politics; not about economic growth. Losing leadership and drifting away may actually increase growth: control is a costly, non-productive endeavor for most businesses. Sensing that may accelerate the decline as world power. Read the rest of this entry »