Archive for the 'Islamophobia' Category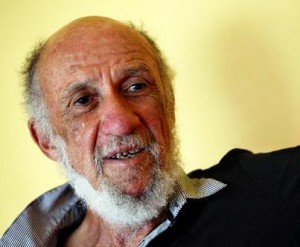 By Richard Falk
What follows are preliminary reactions to both the BREXIT vote and the world according to Trump, but also a commentary on the related alienation of large segments of the public that are being badly served by both the established elites and their demagogic adversaries.
The failures of neoliberalism, the successes of digitization, the scourge of random violence, and more broadly, the dilemmas posed by late modernity are among the root causes of this global crisis of legitimate governance, which is deepened while being mishandled by unprecedented ecological challenges, extremely irresponsible geopolitical leadership, and a variety of ultra-nationalist backlashes against the encroachments of economic globalization.
Imagining the World After the Cold War
After the end of the Cold War there were various projections that tried to anticipate the likely future of the world in broad interpretative strokes. Three of the most influential conjectures by three prominent American authors received attention in the public sphere: those of Francis Fukuyama, Samuel Huntington, and Robert Kaplan.
Fukuyama challenged conventional political imagination with his provocative claim that with the collapse of the Soviet version of state socialism and the triumph of capitalist liberalism the world had reached 'the end of history.' It was also somewhat dubious that Fukuyama validated his views by reference to the Hegelian contention that history is made by the march and interplay of ideas rather than through the agency of material forces.
In this respect history came to a supposedly glorious end because there was no grander possible political vision than that of market-based constitutionalism, epitomized by the American political system. Even the most casual observer of the global scene must have noticed the befogged Western optic through which Fukuyama saw the world.
Huntington, no less provocative or biased, although less comforting for the West, anticipated a 'the clash of civilizations' as the sequel to the Cold War, especially stressing the confrontation between the liberal West and the non-West or simply 'the rest.' His suggestive emphasis was on blood-soaked fault lines between states, civilizations, and peoples associated with Islam and the Western polities descending from the Enlightenment tradition as it unfolded in Europe, taking root in North America and elsewhere.
Kaplan, also punctured the Fukuyama triumphalist tone of geopolitical serenity, by writing Read the rest of this entry »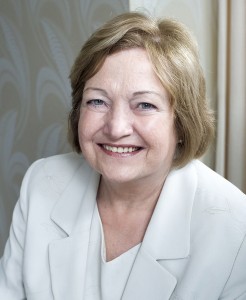 By Mairead Maguire
The long awaited Chilcot report (5 years) on the Invasion of Iraq will finally be released on 6th July, 2016.
The Report is to be welcomed and the hope expressed that this inquiry will tell the truth of what happened to the Iraqi people and clarify the UKs involvement, through an official Government recognition of facts of the wars, sanctions and invasion of Iraq and for transparency, accountability and reparation to be paid to the Iraqi people by the UK Government who participated in these illegal and immoral genocidal wars.
The story of what was done to the Iraqi people by UK and Western allies is shocking and deeply disturbing.
The two wars, the imposition of economic sanctions, causing the slow deaths of thousands of people, were indeed crimes against humanity, war crimes, breaking all international obligations and conducted with no respect for human life or the Iraqi people's rights.
The UK/USA acted unilaterally ignoring the principal of multilateralism and irrespective of the enormous opposition to war against Iraq, articulated by millions of people around the world.
The invasion was carried out by US/UK NATO forces on the basis of a 'lie' that Iraq had nuclear weapons and was a threat to the US.
The foreign policy of the US/UK governments were for regime change and about Iraqi oil; the methods used were Read the rest of this entry »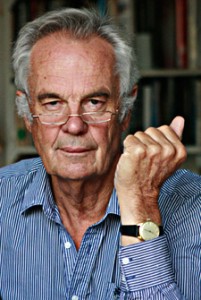 By Jonathan Power
Within a matter of days a self-appointed ISIS "lone wolf", Omar Mateen, with no actual links to home office Isis has created mayhem in Orlando, Florida, with his killing of 49 people in a gay club, and the Iraq army has pushed Isis troops out of most of the important city of Falluja.
Maybe it is an exaggeration to say that ISIS is on the run its bailiwicks of Iraq and Syria but it is certainly taking very bad hits. Two years after sweeping through northern Iraq and capturing the oil city of Mosul in 2014 they are now on the defensive. ISIS has lost nearly half of the Iraqi territory it held. (i.e. an area about half that of the UK). It has lost much of its oil infrastructure.
It is taking lots of casualties. In Syria it is fighting on two contradictory fronts – the regime in Damascus, supported by Iran and Russia and against the non-Islamist rebels, supported by the US and the Arab states.
Meanwhile the flow of foreign fighters on which it has depended is slowing up and large numbers are returning home. Funding is drying up.
This indeed is why Mateen, the lone wolf, is so important to ISIS. ISIS spokesman, Abu Muhammad al-Adnani, has asked ISIS sympathisers to stay where they are. "The smallest action you do in the heart of [your] land is better and more enduring to us than what you would do if you were with us."
Is this a switch in tactics? We do not know yet.
What we do know is Read the rest of this entry »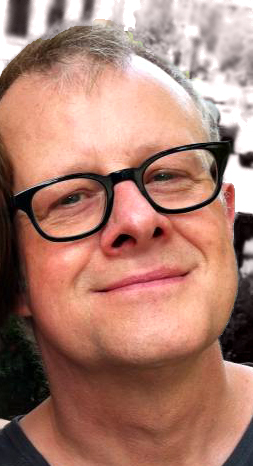 Af Claus Kold
Fra Månen kan man ikke se Danmark, lige meget hvor godt man kigger. Det kan man ikke, fordi Danmark er en kulturlig konstruktion, som er inde i danskernes hoveder, og som derfor ikke kan ses. Man kan heller ikke se Rusland, USA eller Indien.
Disse stater er nemlig også kun inde i hovederne på de mennesker, der tilfældigvis er født og opvokset i det, de har valgt at kalde fx Israel. Danmark er m.a.o. en tilfældighed. Det kunne lige så godt ikke eksistere, eller ligge et andet sted eller danskerne kunne tale et andet sprog, som de godt nok ville kalde dansk, men som ikke lød dansk – for os, de rigtige danskere.
Stater og statssystemer har ikke altid eksisteret, og op gennem tiden har de, der eksisterede, haft meget forskellige form. De har været religiøse, familieeje, enemandsvælder, étpartistater – i dag er det dominerende ideal territorialt afgrænsede demokratiske stater, hvor befolkningerne helt principielt skal inddrages i beslutningsprocesserne. De forskellige demokratiske stater, der udgør hovedparten af det internationale samfund i dag er dog langt fra ens, og det kan derfor være svært for staterne at forstå hinandens motiver og handlinger.
Til det tilfældige system af tilfældige stater hører lige så tilfældigt menneskeskabte systemer som politik, territorie, økonomi, sikkerheds- og forsvarspolitik, konkurrence, etc. Systemer som kunne være anderledes, men som i dag er bundet til sine egne logikker, som de er blinde for og derfor ikke sætter sig ud over. Systemer kan typisk ikke se og tænke ud over sig selv. Blindheden er farlig, for der tegner sig i stigende grad et billede af at disse tilfældige menneskelige systemer står i kviksand og kæmper med hinanden, uden at opdage at de synker dybere og dybere i, ligesom det heller ikke opdages at konflikterne ikke er nødvendige men systemskabte, kulturlige. Der er nok af globaliserede udfordringer: global opvarming, udryddelse af plante- og dyrearter, krige, terror og flygtninge.
Det statslige system, vi lever med i dag, blev til under helt andre befolkningsstørrelser, livs- og forbrugsformer, økonomier og teknologier end dem, der dominerer i dag. Overfor de globale udfordringer er disse stater på samme tid for store til hverdagens små problemer og for små til de globale udfordringer. I deres forsøg på at forholde sig til globale udfordringer, betjener politikere sig således af forældede instrumenter, og forsøgene på at forholde sig til de globale problemer falder tilbage på politikerne, der fremstår som utroværdige, som musikerne på Titanics stadig mere hældende dæk. Read the rest of this entry »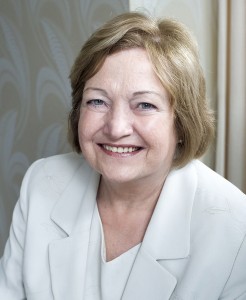 By Mairead Maguire
Address by Mairead Maguire, Nobel Peace Laureate and TFF Associate, to Rome Conference on NATO
Friday 29th January, 2016.
Dear Friends,
I believe we, the human family, have no less a task before us, than transforming our thinking and mind-sets of violence and war, and moving to a demilitarized Europe and World. Einstein once said that everything has changed but our thinking. However, there is hope as indeed our thinking is changing and there is a growing consciousness that violence, whether it comes from State or non-state actors, is wrong, violence does not work, violence is not the way.
However, around the world, we, the people, are in danger of being overpowered and dis-spirited by increasing violence, militarism and war. Many people can see that many Political Leaders can no longer imagine a just peace, and under the guise of allegedly 'just wars' and unbounded preparation for war, they are leading us into repeated cycles of violence profoundly counter to the spirit of love and friendship residing in the heart of humanity.
But there is Hope and it resides with the People, who are great and are mobilizing and uniting across the Globe to bring about much needed change, and rejecting violence and war.
The World Health Organization has said that 'Violence is a preventable disease' and people are not born violent, rather we all live in cultures of violence. This can be changed through nonviolent peacemaking and the pursuit of 'just peace' and nurturing of cultures of peace. Using active nonviolence, based on love of enemies and nonkilling, can bring about a real peace that is just, inclusive and sustainable.
In Northern Ireland we faced violence from all sides, for over thirty years, as we lived in a deep ethnic/political conflict. This violence only ended when everyone acknowledged that militarism and para-militarism could not solve our human problems, and only through unconditional, all inclusive dialogue and negotiations could we reach a political agreement based on nonviolence, forgiveness, compromise and co-operation.
We spoke to 'our enemies' and made peace with them, because we recognized that without Peace nothing is possible, and with Peace, everything is possible.
We also began to tackle the root causes of our violence, by making painful policy changes.
Today in Belfast, it is good for all its citizens to live in a City at Peace, but we all acknowledge that our Peace process is a work in progress and we continue to work on justice forgiveness and reconciliation.
We meet at a time when, I believe, Europe is facing a cross-roads and hard choices regarding policies and priorities have to be made by all. Today's refugees, migrant challenge, has shown the best and the worst of European values, via television beamed onto our screens to the world.
The best have been the compassionates response Read the rest of this entry »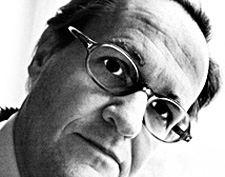 Af Jan Øberg
Posted on 18 April, 2016 on Jan Oberg's blog
Den 19. april 2016 havde Folketinget 2. behandling af forslaget om også at bombe og indsætte specialstyrker i Syrien.
Jeg mener at sagen er fundamentalt vigtig for Danmark, danskerne og vor fremtidige rolle og 'image' ude i verden.
Desuden finder jeg at beslutningsgrundlaget, mediedækningen og den offentlige debat giver anledning til den største bekymring.
At gå i krig er den vigtigste beslutning en regering kan tage og en befolkning bakke op om. Men det er som om dette at deltage i krig stort set rager både ministre, folketingsmedlemmer, journalister og befolkning en forårsblomst.
Med en vis fortvivlelse skrev jeg derfor 6 artikler med forskellige temaer og producerede en video, der også foreslår hvad vi kunne gøre i stedet.
Jeg ville have disse ting sagt og spredt inden beslutningen blev taget.
Herunder findes de én for én som jeg har skrevet dem med en lille kommentar til publiceringsprocessen, som også i et vist omfang vidner – for mig i hvert fald – om mærkelige prioriteringer hvad angår tidspunkt og længde.
Alt andet lige bliver redaktionerne ikke oversvømmet af kvalificerede, kritiske og konstruktive artikler af denne type – men det er dog kun meget korte ting, man kan få ind. Om overhovedet…
1. Dansk krigsdeltagelse i Syrien vil være landsskadelig
Politiken 16. april 2016. Problemfri publicering.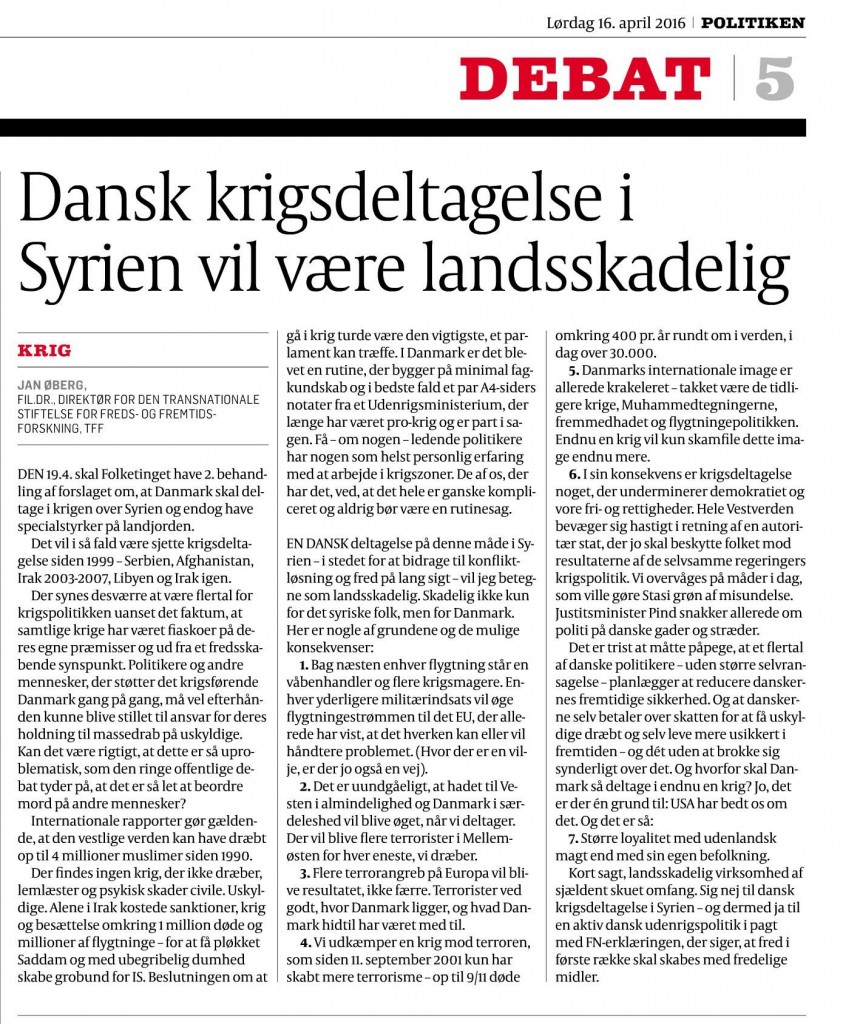 Den 19. april skal folketinget have 2. behandling af forslaget om at Danmark skal deltage i krigen over Syrien og endog have specialstyrker på landjorden.
Det vil i så fald være sjette krigsdeltagelse siden 1999 – Serbien, Afghanistan, Irak 2003-2007, Libyen, Irak igen.
Der synes desværre at være flertal for krigspolitikken uanset det faktum at samtlige krige har været fiaskoer på deres egne præmisser og ud fra et fredsskabende synspunkt.
Politikere og andre mennesker, der støtter det krigsførende Danmark gang på gang, må vel efterhånden kunne blive stillet til ansvar for deres holdning til massedrab på uskyldige. Kan det være rigtigt at dette er så uproblematisk som den ringe offentlige debat tyder på at det er så let at beordre mord på andre mennesker?
Internationale rapporter gør gældende at den vestlige verden kan have dræbt op til 4 millioner muslimer siden 1990. Read the rest of this entry »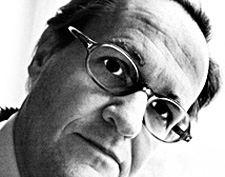 By Jan Oberg
Please try Google "Gulf states want nuclear weapons against Iran – Israel " and only one Western mainstream media will appear, an excellent article by The Telegraph's Raf Sanchez in Jerusalem.
The only other media carrying the story is Russia Today and Vigilant Citizen and MintPress News also carries the story and offers a wider background
What is this about?A new coalition?
So the usual Western media filter, meaning it must be interesting. And it is a quite sensational story: Saudi Arabia and Israel are up to a nuclear mischief against a country that has just been prevented from acquiring nuclear weapons by means of a huge legally binding document, UN Security Council endorsement and extremely tight monitoring mechanism. What's it about?
It's about Israel's defence minister Moshe Ya'alon saying in public at the recent Munich conference that Arab states are "not willing to sit quietly with Iran on the brink of a nuclear bomb".
He thinks that Iran was liable to break the agreement as their economic situation improves with the lifting of international sanctions. Ya'alon is quoted as saying that "I speak about the Gulf states and North African states too…For them, Iran and the Muslim Brotherhood are the enemy. Iran is the bad guy for us and for the Sunni regimes. They are not shaking hands [with Israelis] in public, but we meet in closed rooms."
So not only Jordan's monarchy and Egypt's dictatorship but also Gulf and North African states: A coalition lead by Saudi Arabia and Israel – Israel as the only nuclear weapons power in the region and Saudi Arabia as the most likely next nuclear weapons state.
For much too long the world's attention has been on Iran's imagined nuclear weapons, not on the dozens or hundreds real nukes that Israel possesses as a non-member of which is the Non-Proliferation Treaty (NPT).
One can say that Israel and Saudi Arabia lost the political battle against the nuclear deal with Iran concluded with the five permanent UNSC members and Germany last year – and now will do their utmost to use Iran's non-nuclear weapons status as a pretext for others going nuclear against, predominantly, Iran.
Propaganda hysteria dominates in an age where knowledge plays a diminishing role
The problem for them, however, is that Iran will be difficult to sell as a real threat – but we live of course in Read the rest of this entry »
Lund, Sweden, March 29, 2016
Recommended reading…
The general post-Brussels mainstream media discourse has shown the same profile as virtually all others since September 11, 2001:
• Emphasis on who did it, the circumstances where it happened and how the crime was carried out;
• The fate of the victims, the mourning of the nearest relations and the memorial;
• Much larger coverage than more devastating attacks outside the West.
• Absence of relevant and intellectually challenging questions related to the big WHY – Why do some people hate us so intensely, willing to die for it?
• And absence of discussions about possible historical causes and action-reaction perspective – the only reason offered is that they are evil people/Muslims and evil acts must be met with force – Francois Hollande who never misses an opportunity to puff himself up talks about all of Europe being hit – 35 people killed out of 508 million to be precise.
• The underlying, tacit 'narrative' of course is that we Europeans are simply innocent victims – more important, that is, than the roughly 1 million Iraqis who died thanks to the European participation in 13 years of sanctions and an illegal war and occupation led by the US. And, as is well-known, victim psychology often legitimates disproportionate responses – to be seen.
• Finally, the complete loss of perceptive proportions in a war that has resulted so far in 350.000 dead Syrians, 4,6 million Syrian refugees and 6,6 million Syrian internally displaced and destruction of yet another Middle Eastern country and its culture – among other things thanks to arms trade to all fractions and thousands upon thousands of bombing sorties – the far majority of which orchestrated by the US/NATO/EU countries over the last 5 years.
We believe there are different perspectives that deserve our attention – based on complex analyses, a moral standpoint and an intense desire to help stop this – for all self-defeating – vicious spiral.
We invite you to browse these and share them in your circles: Read the rest of this entry »

Jan Oberg's comments on the Merkel selfie, lack of EU refugee management and answers what to do if there are terrorists coming among the refugees