By Jan Oberg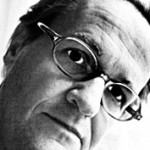 On Monday the 23rd of January 2012, the EU's 27 members unanimously decided to stop their oil import from Iran on July 1 this year. That sort of policy is considered benign in comparison with warfare. It won't be when seen in the long run.
Sanctions usually have the opposite consequences of those "intended". Secondly, as we know from the Iraq case, they are part and parcel of a build-up to war and will have, in the longer run, devastating, cruel consequences for innocent civilians whose lives are already hard.
How come EU leaders seem not to see the counterproductivity of their decisions? Do they not know that they contribute to a build up to a war that will be much more catastrophic than that on Iraq both for the region, for themselves and for the economy they otherwise try to keep from even deeper crisis?
Virtually everyone speaking on behalf of their country or the EU as a whole point out the risks of escalating the conflict; it may eventually lead to a spiral, one or more counter measures by Iran and a tit-for-tat dynamics that could – could – go out of hand. The next they therefore say, as if to soothe their own fears, is that war must be avoided and that, rather, sanctions and other types of pressures serve only one purpose: to get the Iranians to the negotiation table.
Don't they know the basics of psychology?
This is pathetic and militates against everything one knows about psychology.
There is no research that proves that my opponent becomes more co-operative if I humiliate him, threaten to destroy him, makes life intolerable for him or speak bad about him all the time. Either the leaders of the EU don't know much about psychology, Iranians and conflict resolution methods or they are perfectly aware and operate on the assumption, or goal, that there shall be war with Iran sooner or later. It could be that they adapt to what is whispered in their ears by Washington or accepting implicit threats from Tel Aviv.
The latter is not unlikely. In the case of the US, it is well documented that, when it comes to Middle Eastern affairs, it is the tail (Israel and it US-based lobby) that wags the dog (the US). There are co-operation agreements between Israel and the EU too giving Israel, a non-member substantial influence on EU foreign policy.
In summary, whatever drives EU leaders, it simply isn't intelligent to escalate an already dangerous conflict further and – in the longer run – probably suffocate some 70 million people and maintain piously that they certainly don't want war.
Empathy as a guardian against self-defeating policies
In addition, how do they think the Iranians will perceive this move by the EU? The important psychological ability to empathize, to put yourself into the shoes of the other side, is almost totally lacking in international affairs. Without it, decision-makers will repeatedly take steps that are not only making everything worse for the 'other' side but will also prove counterproductive in terms of their own best interests. A US/Israeli/NATO war on Iran will not be in anybody's interest except the 1% here and there who make up the MIMAC – the Military-Industrial-Media-Academic Complex (that the Occupy movement still has not addressed).
What's wrong with EU foreign policy?
A final point: The Lisbon Treaty on which the EU is operating clearly states that it is the goal to have the Union speak with one voice in foreign and security political matters. That in itself is a recipe for going for the lowest common denominator, for reducing diversity in thinking and approaches, for uniformity in policies (all of which we don't need in this world) and – worse: That smaller countries stop having their own policies because foreign policies becomes reduced to one thing, namely positioning yourself vis-à-vis the bigger ones such as Germany and France. Sweden is a good example; it used to be an inventive, dynamic and globally-oriented player. That was about 25 years ago now.
But it is difficult to get 27 countries with 500 million people on track. So most of the time the EU is split. It has been on most important foreign policy matters such as Yugoslavia, Iraq and Libya. At one crucial moment in the history of contemporary Europe, in December 1991, it made a decision and spoke with one voice: it recognized Slovenia and Croatia prematurely and against the criteria for recognizing new states. Worse, it didn't have the slightest idea of what to do with, or what could happen in, the rest of Yugoslavia. Predictably – several connoisseurs around the world and all TFF experts, including myself predicted it at the time – that decision made the war in Bosnia-Herzegovina unavoidable.
So unanimous EU decisions can be dangerous and release war impulses. Let's remember this EU decision if, in the future, the West attacks Iran.
Lessons to be learned – once again
There are some lessons the international "community" should have learned by now:
1) Sanctions will, over time, become a weapon of mass destruction.
2) Sanctions and foreign threats of war will not make the object more co-operative.
3) On the contrary, that sort of thing unites citizens behind their leaders even if they don't like them because they like foreign war-mongers threatening their very existence even less.
4) The world needs conflict-resolution capacity, knowledge and training. Those who run these matters drive their policies the way car drivers would who have don't have a driving license. Accidents will happen and people will be hit and die.
Mistakes due to lack of competence or the making of cruel politics?
All this said, perhaps it is not a matter of accident? I have a nasty mind when it comes to power politics and with a change of lenses, it could be about something else. Could it be about "orientalism" in a new key: That rapidly rising Asia and China in particular begins not in the East but already in the Middle East?
Could it be that Iran – like Afghanistan and Iraq – is only the stage and we miss the much bigger theatre and the drama unfolding when that theatre takes fire:
a) The struggle for control of the last drops of oil;
b) The ongoing Cold War with Russia;
c) The competition for power positions in the emerging post-US Empire world and
d) A West clinging at the end of its era as world leader to the only thing it is really good at compared with its former glory: militarism?
Whatever it is, I do not for a moment believe that the build up to war against Iran has to do mainly with its potential acquisition of nuclear weapons or being a threat to anyone – if we leave it alone. Iran has not been at war outside its border for more than 200 years. NATO members have been outside their most of that time.
And if it were about nuclear proliferation, be sure that the present Western war-mongering only makes it more likely that Iran will feel intimidated and threatened to such an extent that it decides to go nuclear. The MIMAC, like anybody else in power, is dependent on certain resources. The 1% of the world that belongs to it needs images – whether of reality or invented – of enemies and PR about their own noble motives.
As Pogo allegedly once said: I have seen the enemy and he is – us.
Recommended reading
Antoaneta Becker
China looks both ways on Iran's oil
Michael Klare
No exit in the Persian Gulf?
Blog posts here – search "Iran" in the right-hand column

* Note
My next post here will consist of a series of pro-peace proposals: What can be done to avoid war with Iran now and build good relations in the future?
As I said above, I do not believe that this issue is really about nuclear weapons but I should anyhow offer some constructive ideas within that framework. Firstly, that is good if it turns out that I am wrong. Secondly, one must be able to speak within the main(stream) discourse to dialogue with those who believe it is about nuclear weapons. Then, having done so, there is a chance to open their minds for interesting other dimensions, including that they themselves are taken for a ride by propaganda and its presumably noble motives only.
In addition, I hope to illustrate what it means to be pro-peace – solution-oriented without dropping diagnosis and prognosis, factual and critical without ignoring constructive thinking.
I still refuse to be repressed by the TINA syndrome seemingly gripping everyone today: There Is No Alternative. Of course there are alternatives to war!
4 Responses to "Iran, the EU and what we should have learned by now*"