By Richard Falk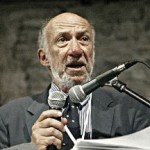 The Houla Massacre of a week ago in several small Muslim villages near the Syrian city of Homs underscores the tragic circumstances of civilian vulnerability to the brutal violence of a criminal government. Reliable reports confirm that most of the 108 civilians who died in Houla were executed at close range in cold blood, over 50 of whom were children under the age of 10.
It is no wonder that the Houla Massacre is being called 'a tipping point' in the global response to this latest horrifying outbreak of Syrian violence, a process that started over 15 months ago. The chilling nature of this vicious attack that refused to spare the most innocent among us, young children, does seem like a point of no return. Read the rest of this entry »
By Stephen Zunes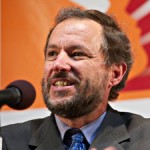 Earlier this month, the House of Representatives passed a dangerous piece of legislation (H.R. 4133) which would undermine the Israeli-Palestinian peace process, weaken Israeli moderates and peace advocates, undercut international law, further militarize the Middle East, and make Israel ever more dependent on the United States.
The margin was an overwhelming 411-2, with eight abstentions.
House minority leader Steny Hoyer (D-MD) and Howard Berman (D-CA), the ranking Democrat on the House Foreign Affairs Committee, joined House Majority leader Eric Cantor (R-VA) and House Foreign Affairs Committee chair Ileana Ros-Lehtinen (R-FL) in co-sponsoring the bill, an indication of how closely the Democratic Party leadership aligns with the most right-wing Republicans when it comes to U.S. Middle East policy. Read the rest of this entry »