By Jonathan Power in Dar es Salaam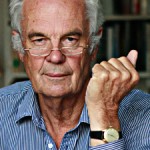 In an article last week, published in The Citizen of Tanzania, Christine Lagarde, managing director of the International Monetary Fund, observed that "in the last decade after emerging Asia Africa recorded the world's strongest growth rates. "In some cases", she wrote, "the African lions outpaced the Asian tigers in their first two decades."
The American and European economic crisis has had only a modest impact on those African economies doing well. "Resilience is home grown", she says. African countries have been able to take advantage of the strong foundations they have built in the years leading up to the crisis. Since 2000 debt levels fell from over 100% to under 40% of GDP, foreign exchange reserves more than doubled and inflation was halved.
Two thirds of them, including Tanzania, have been able to pursue expansionary policies during the crisis – Keynesian policies of not slamming on the brakes as in Europe and the US – increasing spending on health and education and drawing a circle of protection around the most vulnerable people.
Judging from the substantial spending of the US's Millennium Challenge Corporation Tanzania is the most successful lion of them all. This aid program is contingent not just on economic and social policies but also on the degree of political freedom and the pursuit of justice.
The US ambassador heaps accolades on Tanzania. The World Bank says Tanzania is "a top performer" and in economic terms has been "a rock of stability".
Yet it is not long ago that Tanzania was in a rut. It gained its independence from the British in 1963 led by the charismatic Julius Nyerere. Nyerere was a Christian socialist, a man with a vision of turning villages into Israeli-style communal Kibbutzim. He was in many ways an admirable man – intellectually one of the three most impressive heads of government I have interviewed in my long career.
Yet he led Tanzania into a cul de sac. Traditional villagers didn't want to be uprooted and aggregated into new fangled socialist units. Moreover, nationalization of the economy and the mission schools and hospitals led to declining standards. The economy did poorly for the best part of 25 years. Eventually Nyerere, leader of the one party state he had created, stepped down. Despite his mistakes he had melded Tanzania's diverse tribes into one peaceful nation and had shown that a transition to new leadership could be done by the ballot- even if the ballot was restricted to party members.
Successor presidents have moved Tanzania rapidly away from the socialist model. Private enterprise flourishes, privatization is the norm and foreign investment is arriving at a steady rate. Added to that vast reserves of gas have been discovered and a pipeline is being constructed to bring it to the capital, Dar es Salaam.
The country is well advanced in giving citizens ID cards and computerised driving licenses. The former will enable direct aid to the poor to be more effective. Mobile phones are now used by 50% of the peasants. Local studies have shown that phones significantly encourage marketed production. There is a boom in construction, banking and transportation as visitors can see in Dar es Salaam which is now the 9th fastest growing city in the world. Mineral production is doing well. Tourism has increased, lured by pristine beaches and the world's most extensive and well-stocked game parks. Thankfully there are no ugly high rise hotels. The country intends to avoid mass-market tourism.
There is a dark side to this new found capitalism – income distribution is worsening and corruption is endemic. Even the head of the central bank was found to have salted away a fortune. Yet here again Tanzania shows its effort to improve its management is working – anti-corruption policing is becoming more effective, the police better trained (and behaved) and the judiciary more experienced and probing. Besides, the press is increasingly effective at unearthing scandals. And there are a couple of papers (including The Citizen) that are truly good with well thought out and well written editorials.
70% of the population are peasants and their incomes have little improved in 50 years, especially if they live at a distance from a road. However, their access to schools and health clinics has steadily improved. Infant mortality is sharply down. All sorts of agricultural projects are doing well. In the north horticulture is growing at 9% per annum, selling fruit, vegetables and flowers to Europe. There are productive mango farms and butterfly farms for exporting pupae. Unfortunately Tanzania is way behind Kenya in niche agriculture.
Tanzania is still not a full blown democracy but the main opposition party is visibly growing. There is a national debate about policies. The country is peaceful.
I return home and say to myself: "I have seen Africa's future and know it works."
© 2013 Jonathan Power
Jonathan Power
jonatpower@aol.com
One Response to "A stunning African success"