By Jan Oberg
Spontaneous thoughts at having seen this interview three times in a row.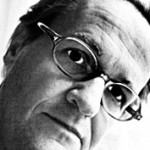 One moral individual standing up for true democracy and freedom against one of the most evil systems the world has ever seen.
The Guardian: "Snowden will go down in history as one of America's most consequential whistleblowers, alongside Daniel Ellsberg and Bradley Manning. He is responsible for handing over material from one of the world's most secretive organisations – the NSA.
In a note accompanying the first set of documents he provided, he wrote: "I understand that I will be made to suffer for my actions," but "I will be satisfied if the federation of secret law, unequal pardon and irresistible executive powers that rule the world that I love are revealed even for an instant."
I am deeply moved by Edward Snowden. Very deeply. Such civil courage. Such moral awareness. Such knowledge. Such intellectual clarity. Such determination combined with the humility of serving a higher cause.
Do I at all understand what this one single, determined individual is up against? How he dares? No, I don't think I do. It is too great, too unique, too rare in a world of so much opportunism and "somebody else must do what must be done".
I'm reminded of Gandhi's dictum that "A burning passion coupled with absolute detachment is the key to all success."
Today the world was blessed with a hero of such proportions that it is hard to believe it is true. As long as there is an Ellsberg, a Manning and now a Snowden – and thousands of other courageous unsung heroes fighting for a better world, I will not abandon my hope.
For years I have ended my courses and public lectures by saying that I don't believe much in peace movements but I believe that every human being is, potentially, a peace movement. Snowden is yet another living proof of this.
– Jan Oberg
2 Responses to "Today the world was blessed with a new hero: Edward Snowden"