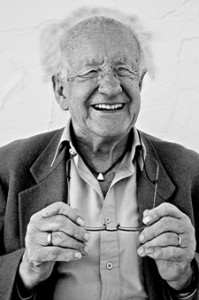 By Johan Galtung
Tokyo-Yokohama-Okinawa
Abe's policy of "collective self-defense", an alliance with the most belligerent country in the world, USA, with 248 military interventions abroad since 1805–78 after the Second World War– is a policy of national insecurity. It involves Japan in US armed conflicts all over, eg., against the Islamic State with revenge against Japan, and in arms races easily leading to war. And the TPP-CSD makes Japan a periphery of a US economy with deep problems, also reducing welfare. All this is masked by focusing on the past, and on apologies.
Positive Peace, from 1958, means cooperation with equity, harmony with empathy, institutions-fusion-transmission by inspiring others; nothing military, no arms. The Japanese government uses such words for the opposite of what they stand for: A Peace Umbrella, not neo-AMPO (Treaty of Mutual Cooperation and Security between the United States and Japan).
Negative Peace, aka security, stands for the absence of violence and war by removing the causes through conflict solution and trauma conciliation; in the Japanese approach, there is no conflict solution.
And now a peace formula… Continue reading here