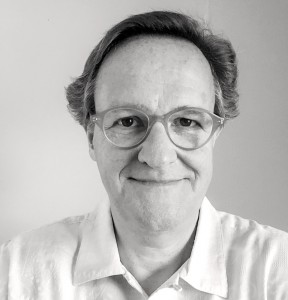 Af Jan Øberg
Den nuværende periode i menneskehedens historie vil blive svær at forklare for fremtidens historikere – hvis der da findes nogle.
Hvordan kunne det gå så skridt så hurtigt og på alle fronter for dén Vestverden, der efter 2. verdenskrig stod med alle kortene på hånden? Hvordan kunne det amerikanske imperium, der byggede på frihed og demokrati, overhovedet styrte sammen dér tilbage i 2026?


Den vestlige NATO-baserede verden kunne ånde lettet op da Sovjetunionen og Warszawapagten var blevet opløst i 1989. Den havde vundet ideologisk – ingen ville siden have sovjetkommunisme – og økonomisk – Rusland producerede ingen attraktive forbrugsvarer – og militært.
Ruslands militærudgifter var bare 8% af NATOs mod Warszawapagtens 75% af NATO førhen.
Den Kolde krig forsvandt lykkeligt nok uden Varm Krig eller atomvåbenbrug. En ny verden blev mulig. Ondskabens imperium, som præsident Reagan havde kaldt Kreml-systemet, var borte. Alle talte om fredens "dividende".
Men kun godt 25 år senere var verden gennemsyret af angst, terror, konfrontation, had, racisme, miljøkatastrofer, flygtningestrømme, markeds-økonomisme, militarisme og ting som ufatteligt dybe indkomstkløfter, mindskende velfærd og en vigende tro på demokratiet – samt indskrænkelser hele vejen rundt af den frihed, som netop denne 'frie verden' stod for.
Jo, der var også sket en masse gode ting.
Afkolonisering, færre fattige i verden, lavere børnedødelighed, udvikling i Asien, især Kina, men også i Afrika. Mennesker blev løftet og løftede sig op, fik uddannelse og lærte om den store verden på helt nye måder via Internet og global kommunikation. Mennesker var mere mobile end nogensinde. Kvinder havde ikke opnået ligestilling men det gik globalt i rigtig retning.
Omkring ti år før sammmenbruddet i 2026 blev det amerikanske imperiums og models manifeste opløsningtendenser klare for alle andre end Vesten selv.
Det mindede mange lidt ældre om om hvordan det så ud i Østeuropa i 1980ernes begyndelse: Kløften mellem facade og virkelighed afgrundsdyb. Og som dengang Rom brød sammen dominerede dekadencen og brutaliteten.
Og overalt var kløften mellem valgte og vælgere vokset, den livgivende demokratiske debat forstummet. Populisme og nationalisme bredte sig takket være voksende apati.
Folk læste mindre og så mer på film. Oversvømmet af information forsvandt kundskab og værdier.
USAs ét-partisystem med to fraktioner var i total krise, et pengestyret falsk demokrati, der var endt i en konkurrence mellem to kandidater, Fru Pest og Hr Kolera eller ét fedt: Kandidat Clump. Realityshow. Navle-og-længre-ned-beskuende niveau.
De næste 4-8 år blev en periode af opløsning – således også EU – og storkrige. I 2025 fyredes så taktiske atomvåben af i både Syrien og Nordkorea: de sidste dødsrykninger, going down with a bang – våbnene som Hitler ville have brugt i sin bunker hvis han havde haft dem og som Gorbachev var altfor klog til at bruge selvom han havde kunnet. Som en sidste hilsen fra imperiet.
Stilhed.
Alle imperier går ned. Historiens sidste imperium var borte.
Mange – også danske politikere, forskere og mediefolk – fik travlt med at vaske sine hænder og forklare at de jo egentlig ikke havde været så blindt pro-amerikanske og ikke havde troet helhjertet på at systemet var godt.
Gammelimperialister som gammelkommunister.
Derpå fødtes en ny, pluralistisk verden med samarbejde og flere venne- end fjendebilleder. Faktisk en hel del ægte fred og mellemfolkelig forståelse.
Ydmyghed i erkendelse af det skete.
Atomvåbnene og MIMAK – det Militær-Industrielle-Medie-Akademiske Kompleks – forsvandt. Et nyt FN – United World – bestående af et folke-, regions- og civilsamfunds-kammer blev oprettet.
25 år senere var den sidste nationalstat borte.
Den nye, civiliserede verden byggede på samarbejde i mangfoldighed i stedet for énfoldighed.
Og på konflikthåndtering i stedet for krig.