By Jan Oberg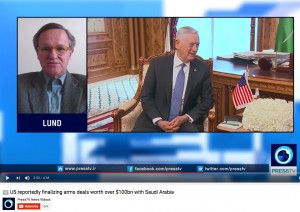 New US arms export deal with Saudi Arabia, worth US$ 100-300 billion – and Saudi Arabia is already the 3rd or 4th largest military spender on Earth. Alone it is 5 times larger than Iran and the Gulf Cooperation Coouncil 10 times bigger.
Is this for a future smashing up of Iran and Syria? With Western aid? And what does NATO do in Kuwait and the United Arab Emirates, the latter coordinated by Denmark's ambassador there, Ms. Merete Juhl?
And Arab wing of NATO?