Archive for the 'Ethics and values' Category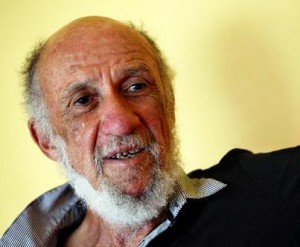 By Richard Falk
Prefatory Note
The text below is drawn from a talk given at the Spring Festival of the Arts in Beirut, Lebanon on 15 June 2017. Comments welcome.
How can we understand the present unfolding world order, with special reference to its relevance for developments in the Middle East? In my view a fundamental reversal of political expectations has taken place that calls for a new assessment of what is going on, and where the region and the world seem to be heading.
Twenty-five years ago there were three widely held beliefs about future trends on a global level: the assured preeminence of the United States; the continuing globalization of the world economy; and the expanding democratization of national governance arrangements.
It was also assumed that these trends were more or less descriptive of regional realities, including the Middle East.
Each of these trends that seemed so descriptive 25 years ago now seems to be completely out of touch with what is happening around us that is very disappointing when compared with earlier expectations, no where more so than in the Middle East.
These disillusioning changes of perception are contributing to a growing anxiety about what the future portends for all of us.
In addition to these changes of expectation as to international behavioral patterns, there exist a cluster of deeper tensions that concern the very nature of the human condition, extending to challenges directed at the sustainability and quality of life on the planet.
One unfortunate consequence of the preoccupation with these disturbing recent international political realities is that much needed attention is diverted away from these more fundamental issues of an ecological, technological, and cultural character.
As an American, I am especially conscious of the enormous and costly diversionary impact that the Trump presidency is having in weakening the understanding and planning needed if humanity is to have any realistic chance of coping with these emerging threats of great magnitude that have never been confronted in the past.
The most serious menace posed by Donald Trump, who is most accurately regarded as the first right-wing populist tweeting demagogue of the digital age, is his extraordinary talent to shift the conversation from the awkwardly significant to the banal trivial.
He is exerting a great influence on public discourse not only in America but in the world, especially by diluting our perceptions of crucial issues affecting the human species as a whole, including climate change as connected to the related decline of biodiversity, automation, robotics, artificial intelligence, and the destabilizing effects of these technologies of the digital age especially when applied to security arrangements and the broad spectrum of societal policies bearing on individual and collective human wellbeing.
Under the weight of these threats it is not surprising that a dystopian moment is beginning to dominate the cultural imagination.
It discloses itself through a fascination with post-apocalyptic films and an interest in older literary dystopias such as Huxley's Brave New World, Orwell's 1984, and Margaret Atwood's The Handmaiden's Tale. These books that imagined a future that is in some respects our present are being widely read and discussed as if guidebooks to a set on conditions that were not anticipated.
Within the American political space the fragility of American democracy was prefigured in Sinclair Lewis's It Can't Happen Here as well in scary premonitions of the imminence of digital age fascism put forward in the recent radical feminist post-apocalyptic novel, The Book of Joan (2017) by Lidia Yuknavitch.
Also indicative of the foreboding quality of the prevailing Zeitgeist is a bestselling booklet that is a collection of identifying markers of tyranny by the prominent historian, Timothy Snyder, with a deliberately provocative title and a pedagogical rationale, On Tyranny: Twenty Lessons from the Twentieth Century (2017).
This 'dystopian moment' is reinforced by the absence of positive scenarios of the future, and the dismissal of the utopian imagination as worse than irrelevant because it allegedly created receptivity to promises that when translated into political reality produce totalitarian nightmares.
In effect, utopias, correctly understood, have themselves become in these dark times a disguised form of dystopia.
A recovery of societal confidence is a key precondition of envisioning a better future. Its loss is one dimension of the crisis confronting humanity at this time, and these days such failures of moral and political imagination are generally overlooked in the public sphere that is obsessively focused on the latest daily episode in the Trump political soap opera.
Naomi Klein reminds us in a recent interview, "Trump is not the crisis but the symptom of the crisis." The point is that we must make the effort to grasp the social and political forces that gave rise to Trump and Trumpism. Klein also insisted that the negativity of progressive thinking in recent decades has had little political traction because it fails to present a positive alternative to the angry negativity of right-wing populism that targets the established order.
Klein's new book has the title No Is Not Enough: Resisting Trump's Shock Politics and Winning the World We Need.
Her text impressively couples a necessary critique of Trump's pernicious leadership with an affirmative vision of how to move the political process in emancipatory directions. Read the rest of this entry »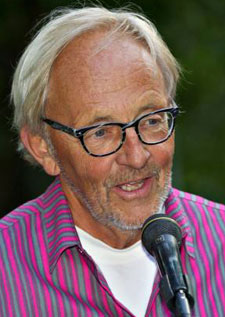 Av Gunnar Westberg
Kärnvapenhotet ökar. I det läget blir det nyligen träffade avtalet som förbjuder kärnvapen ännu viktigare, menar Gunnar Westberg, Svenska Läkare mot Kärnvapen och TFF styrelsemedlem
Varför har det inte blivit något kärnvapenkrig sedan bomberna föll över Hiroshima och Nagasaki år 1945? Varför använde inte Sovjet atomvapen i Afghanistan, inte USA i Vietnam eller Irak? Jo, därför att alla inser att kärnvapen är en särskild klass av vapen, med alltför förfärande humanitära konsekvenser, som inte kan jämföras med några andra. "Jag förlorar hellre kriget i Vietnam än tar till atomvapen" sade president Lyndon Johnson. Man menade under det kalla kriget att kärnvapen inte är till för att användas utan enbart för avskräckning.
"Vi har lärt oss leva med bomben och måste fortsätta med den"– det är en föreställning som har blivit en självklarhet för många, särskilt i kärnvapenstaterna. Dessvärre grundar sig denna uppfattning på okunnighet. Man är inte medveten om att världen under det kalla kriget vid flera tillfällen var nära ett globalt kärnvapenkrig som kunde ha ödelagt hela den mänskliga civilisationen.
Risken består även idag. Ett kärnvapenkrig kan startas av misstag och missförstånd, men också genom angrepp på internet av "hackers". Är vi säkra på att inte en desperat ledare kan komma att "trycka på knappen"? Under Watergate-skandalen yrade en berusad president Nixon om att han hade den möjligheten. Så länge kärnvapnen finns kvar finns risken att de används.
Många anser att faran av ett kärnvapenkrig ökar för närvarande. Den ryske presidenten Vladimir Putin har vid flera tillfällen sagt att om Nato anfaller ryskt intresseområde skulle han överväga att använda "några kärnvapen" som varning.
USA rustar upp sina kärnvapen i Europa. För närvarande är dessa flygplansburna vapen av typen "fritt fallande bomber". Nu moderniseras de emellertid till styrbara kärnvapenmissiler med god precision. De har enligt tillverkaren en förmåga att tränga ner i marken några meter innan de detonerar. Därigenom blir de effektiva mot ledningscentraler och missil-silos och får en uppgift vid ett "lokalt kärnvapenkrig på den europeiska teatern".
Det förefaller alltså som om USA/Nato och Ryssland nu är på väg tillbaka till sextiotalets kärnvapenstrategi: Kärnvapnen är inte längre enbart avskräckande, utan kärnvapnen kan användas som ett vapen bland andra.
Insikten om detta problem präglar den nyligen utgivna rapporten från Försvarets forskningsinstitut "Kärnvapen för slagfältsbruk och europeisk säkerhet". Där tar man det ryska kärnvapenhotet på stort allvar. Man vill att Sverige skall förbereda sig med ett "försvar" mot ett kärnvapenanfall. Detta är, menar jag, inte möjligt.
Även ett litet antal "små" taktiska kärnvapen, kanske lika "små" som bomben mot Hiroshima, skulle åstadkomma en ofantlig skada. Skyddsrum mot kärnvapen är värdelösa mot atomvapen, detta lärde vi oss redan på sextiotalet. Att sprida ut det svenska militära försvaret inför ett eventuellt kärnvapenanfall är också meningslöst; då skulle en angripare bara öka antalet kärnvapen. Tillgången är obegränsad.
I detta läge är det nyligen – 7 juli i år – träffade FN-avtalet som förbjuder kärnvapen synnerligen viktigt. Read the rest of this entry »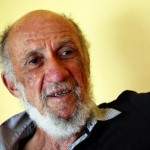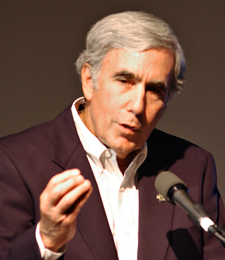 By Richard Falk* and David Krieger**
TFF PressInfo # 420
June 30, 2017
Prefatory Note
This jointly authored essay was initially published in The Hill on May 30, 2017 under the title, "Averting the Ticking Time Bomb of Nukes in North Korea." We did not choose such a title that is doubly misleading: our contention is not that North Korea is the core of the problem, but rather the retention of nuclear weapons by all of the states pose both crises in the context of counter-proliferation geopolitics and with respect to the possession, deployment, and development of the weaponry itself; a second objection is with the title given the piece by editors at The Hill.
While acknowledging the practice of media outlets to decide on titles without seeking prior approval from authors, this title is particularly objectionable. The term 'nukes' gives an almost friendly shorthand to these most horrific of weapons, and strikes a tone that trivializes what should be regarded at all times with solemnity.
Alarmingly, tensions between the United States and North Korea have again reached crisis proportions. The United States wants North Korea to curtail any further development of its nuclear weapons program, as well as to stop testing its missiles. North Korea evidently seeks to bolster its security by acquiring a sufficiently robust deterrent capability to discourage an attack by the United States.
The unpredictable leaders of both countries are pursuing extremely provocative and destabilizing patterns of behavior. Where such a dangerous interaction leads no one can now foresee. The risk of this tense situation spiralling out of control should not be minimized.
It is urgent that all governments concerned make a sober reassessment in a timely manner. The following questions need to be addressed:
• What can be done to defuse this escalating crisis?
• What should be done to prevent further crises in the future?
• What could be learned from recurrent crises involving nuclear weapons states?
It is discouraging that the White House continues to rely mainly on threat diplomacy. It has not worked in responding to North Korea's nuclear ambitions for the past few decades, and it is crucial to try a different approach.
Currently, there are mixed signals that such a shift may be underway. President Trump has turned to China, imploring that it use its leverage to induce Kim Jong-un to back down, and has even mentioned the possibility of inviting Kim for crisis-resolving talks. Also relevant and hopeful is the election of Moon Jae-in as the new president of South Korea, and his insistent calls for improved relations with the North.
In the end, no reasonable person would opt for another war on the Korean Peninsula. The only rational alternative is diplomacy. But what kind of diplomacy?
American reliance on threat and punitive diplomacy has never succeeded in the past and is almost certain to fail now. We assuredly need diplomacy, but of a different character.
It is time to abandon coercive diplomacy and develop an approach that can be described as restorative diplomacy. Coercive diplomacy relies on a zero/sum calculus consisting of military threats, sanctions, and a variety of punitive measures. Read the rest of this entry »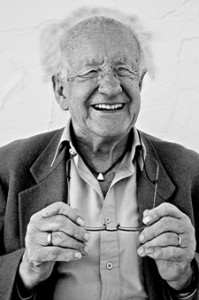 By Johan Galtung
It is amazing. The United Nations have decades, years, weeks and days, dedicated to more values, goals and concerns than most of us are aware of. Compare it to nation-states usually with only one day, their day, their national day, celebrating nobody but themselves.
Maybe the UN overdoes it, that one decade flows into the next without leaving more than some verbal traces?
But that is not the UN's fault. The accusing finger points at all of us; what did you do when the world's conscience called on you?
Let us start with the Decades:
1960s: First UN Development Decade
1970s: Second UN Development Decade
International Decade of Ocean Exploration
Disarmament Decade
Into the 1980s: Decade to Combat Racism and Discrimination
United Nations Decade for Women
Transport and Communication Decade in Africa
1980s: Drinking Water Supply and Sanitation Decade
Second Disarmament Decade
Third UN Development Decade
Into the 1990s: UN Decade for the Handicapped
Development and Disarmament, Women and Race, the Handicapped are top concerns for most of us. Why? Among other reasons, due to the UN Decades admonishing media, all, to pay attention think, speak, act.
We are not born with these concepts and concerns, we are born with concern for ourselves and our nearest. The UN broadens that, and has learned one basic of communication: repeat, repeat–and then repeat!
Ocean exploration, transport and communication in Africa, water and sanitation focus on resources to promote concepts and concerns. Indispensable and we have to be reminded.
Let us proceed to the names of the Years.
There are many of them:
Geophysical Year, World Refugee Year, Health and Medical Research Year, World Seed Year, International Cooperation Year, International Years of the Quiet Sun, International Monument Year, International Tourist Year, International Rice Year, Year for Human Rights, International Education Year, Year for Action to Combat Racism, World Population Year, International Women's Year, International Anti-Apartheid Year, International Year of the Child, Year of Solidarity with the People of Namibia, International Year for Disabled Persons, World Communication Year, International Youth Year, International Film Year, International Year for Oral Tradition & Folk Music, Year of Peace.
Some are repeating the decades, most are different, new, and often specifications. There are good reasons for all of them; moreover, the formulations generally point forward to some solution.
Compare that to how we are inundated with commercial propaganda, making us aware of products, but more for the benefit of the provider than the consumer, often packed with lies, and no right or means to challenge.
Each year is an invitation to think, sit down and discuss, to act. And many do, with the network of UN Associations backing the efforts.
Weeks:
21-27 March: Solidarity with people fighting racism-discrimination. Read the rest of this entry »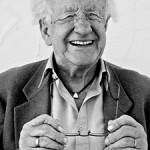 By Johan Galtung
A key slogan during the student revolt in Paris May 1968, soon 50 years ago, was Imagination au pouvoir! Bring imagination to power!
We were there, walking with thousands from Champs-Élysées to Place Etoile where a stentorian voice commanded us to sit in small groups in the circles under the Arch to "discuss the situation". So we did.
France is now suffering from more imagination deficit than ever. To call Le Pen-Front National "extreme right" when the issue is for or against the EU is not helpful.
Left-right was 20th century politics.
Why not think bigger, beyond EU: for or against EURASIA, Russia-China are ready? Trade fills trains London-Beijing; a West-East axis, not the old colonial obsession with North-South (neo)colonialism.
And how about both, EURASIAFRICA? They hang together geographically.
Another word for imagination is creativity. Read the rest of this entry »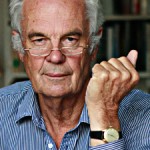 By Jonathan Power
May 16th 2017
During the French election no candidate talked about France's nuclear weapons. In Britain, the subject has been raised in its election in an attempt to undermine the Labour Party leader, Jeremy Corbyn. But the long-time anti-bomb activist compromised his views, saying in effect he was against them but Labour Party policy was for them.
Meanwhile, the Western nations worry and rage about North Korea's nuclear weapons development. There is a lack of principle and honesty as well as an overdose of self-delusion as to their effectiveness as a deterrent in this whole bomb game.
We were standing in Hiroshima looking at a stone wall. All there was to see was a shadow of a man. It had been etched into the wall at the moment of his obliteration by the blinding light of the first atomic bomb. Olof Palme, prime minister of Sweden, stared hard at it. An hour later he had to give a speech as head of the Independent Commission on Disarmament of which I was a member. "My fear," he remarked, "is that mankind itself will end up as nothing more than a shadow on a wall." Read the rest of this entry »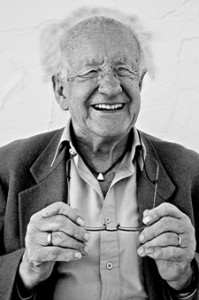 By Johan Galtung
Very well known is post trauma stress disorder, PTSD; no doubt a very painful disorder experienced by many, most, maybe by all of us. Something went very wrong: a shock, violence, physical, verbal, by and to individuals, groups in society, societies, groups of societies. Not only by and to individuals: PTSD does not belong to psychology only.
However, as Buddhist epistemology informs us: there is symmetry to the world. Anything can be seen from at least two angles: to "I walk down the street" add "the street moves toward me, 'walks me up'". Was Einstein inspired by Buddhism when he asked his famous question, "Does Zurich stop at this train?" Maybe not; his relativity, "moving relative to each other", forced that question upon him anyhow.
For Buddhism, however, this thinking goes far beyond movement, into concepts and discourses. What would be the opposite of trauma? Evidently something positive.
For one, like this author concerned with war and peace, one type of trauma is defeat in a war and the opposite is victory. Basking in the glory, not suffering the gloom of trauma. And then, if trauma could lead to a state of stress, deeper and more permanent the deeper and more repetitive the trauma, maybe deep and repeated glory could lead to a state of, let us call it exuberance?
This opens for behaviorism: avoid trauma, seek glory. But the idea is deeper. Deep-repeated trauma leads to stress disorder, not only stress. Deep-repeated glory may lead to exuberance disorder: let us have more wars to enjoy more victories! Not only for defense!
We may refer to the same war. Death in a war is Read the rest of this entry »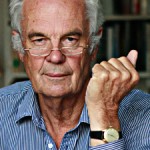 May 2nd 2017
Last May a court in Senegal convicted and sentenced to life-imprisonment Hissene Habre, the former ruler of Chad, for the crime of torture and crimes against humanity. On Thursday last, an appeal court upheld the sentence and now Habre, who ran from Chad after a coup in a military transport that airlifted him, his entourage and a Mercedes to what he hoped would be a luxurious exile in Senegal, is languishing in an ordinary prison cell.
Habre's government killed more than 40,000 people during his presidency from 1982 to 1990, when he was deposed. The American government made a last minute effort to save Habre but failed. He had long been an important, if secret, ally.
He was, according to Michael Bronner, writing in the respected Foreign Policy magazine in January 2014, "The centrepiece of the Reagan Administration's attempt to undermine Muammar Gadaffi who had become an increasing threat and embarrassment to the US with his support of international terrorism".
Senegal became the first country in the world to ratify the treaty establishing the International Criminal Court (ICC). According to Hugh Brody, the head of the New York-based Human Rights Watch, Senegal "is a country that always considered itself to be in the avant-garde of international law and human rights".
Nevertheless, for years it gave Habre refuge, before finally succumbing to pressure from human rights organisations, Belgium and the African Union to put him on trial.
One of the people who staggered to freedom from his jail in Chad, the moment of the release of all Habre's political prisoners, was Souleymane Guengueng. He was a former accountant, nearly blind and barely alive. In 2013 he would prove to be Habre's undoing.
Brody sent a student law team to Senegal to interview him. While in prison Guengueng had compiled Read the rest of this entry »
TFF Live
April 12, 2017
The secretaries of state, Tillerson and Lavrov meet today. We seem to enter a stage of what must appropriately be perceived as a frosty new Cold War.
In the worst of cases this can lead to a new Cuban Missile Crisis. God forbid!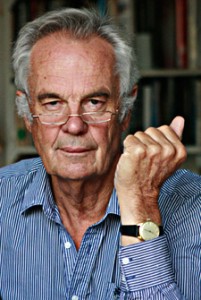 By Jonathan Power
April 4th 2017
The long talked-about referendum in Turkey will happen on April 16th. In effect voters have to decide whether the president, Recep Erdogan, in theory the incumbent of a relatively modest political post, should now be given the powers of the president and prime minister together.
Combined with a large majority in Parliament he would have enormous power to shape Turkey around his pro-Islamic agenda. Although working within a democratic system Erdogan is in many ways a populist, rather in the mould of President Donald Trump.
Shortly after his Justice and Development Party first won an election in 2003 I was in Turkey and my first question to the people I interviewed was does the party have a "secret agenda"- that is was planning at some future date to make the country Islamist. "Definitely not", was the almost universal response.
How wrong they were. Or perhaps they weren't. Maybe over the years Erdogan has changed his spots.
Either way Turkey now confronts a situation where populism, Islamism and nationalism are becoming Turkey's dominant forces. This is dangerous for Turkey.
Its highly educated, secular-minded, middle class will have less influence and indeed will be singled out and prosecuted, as many journalists, professors, novelists and judges are these days. Turkey will become even more anti the European Union – and what a mistake it was not to admit Turkey when twelve years ago it was knocking loudly on the door and was rebuffed.
The Islamist forces so strong today would have been Read the rest of this entry »