Archive for the 'Future perspectives' Category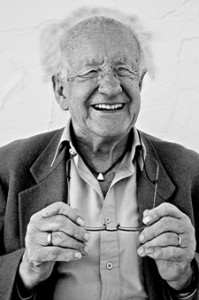 West of Jondal is Torsnes, named after the Nordic war god Thor with his Hammer, a center of the Viking era from 800 to 1050, only 250 years. Why so short? Successful with raids and colonization–Gardarike in Russia, Iceland, Greenland, Vineland in Canada. And then: fini. Why?
Because they had no future. Evil Lóki had killed Good Baldur–next to Torsnes is Belsnes=Baldursnes. They were doomed. Enters Christianity with Evil Satan and Good God, restoring hope. The end.
The Soviet Union Empire had no future: Communism was undefined. Enters Orthodox Christianity–Putin is a true believer–hope restored.
The United States Empire has no future: "allies" refuse to fight US wars and US capitalism increases inequality with reduced growth. Enter Campaigner Trump 'Making America Great Again' by buying-hiring American; President Trump making America isolated, violent, unequal–an autistic, psychotic, narcissistic, paranoid in a psycho-pathological exceptionalist, us-them paranoid state. A perfect fit for the worst.
2050 is only 33 years ahead; 33 years back is Orwell's 1984. Much happened.
The Berlin Wall collapsed in 1989; the Soviet Empire, Soviet Union and Communism followed. The US Empire declined, former clients refused to fight US wars, but not EU wars; eroding NATO.
The Cold war, threatening humanity with a nuclear arms race that in a hot war could obliterate the planet, melted away with a whimper.
China's incredible growth, also in world presence, from the Deng Xiaoping revolution in 1980, has been mainly within that period.
The attack on Muslim countries by a "US-led coalition" and the reaction by Al Qaeda and the Islamic State-Caliphate: in that period.
All over the world regionalization, ELAC-Economic Commission for Latin America and the Caribbean, African Unity/Union, EU, ASEAN; most states being too small, civilizations blocking for a world state.
All over the world non-dominant nations asserting themselves.
And all over the world, inspired from USA, women emancipating.
A new world, in only 33 years of rapidly accelerating history with another new world in the next 33 years. Some forecasts, using Western identification of units-variables prolonging trends and Daoist identification of holons-dialectics, forces-counterforces, yin/yang; to catch both continuous change and the discontinuous, jumpy changes.
Development, defined as satisfying basic human needs by lifting the bottom up; reduction of inequality can be achieved before 2050. The idea of food-water, clothing-housing, health-education for all has arrived and been well received (maybe not in the USA); one formula being the last two free, the first four subsidized with monthly cash to buy. Homo sapiens being homo faber and homo ludens, productive and playful with lifelong support, not lifelong struggle for sheer survival.
True, ground and river water are scarce but ocean water is not, obtainable by boiling with parabolic mirrors, capturing the vapor.
Environment, defined as satisfying basic nature needs, diversity and symbiosis. Fighting CO2 omission, a bilateral relation for a very complex reality, is much too simplistic, fighting CFCs destroying the ozone layer and symbiosis, strengthening the diversity of biota and abiota beyond using only renewable resources make good sense.
Individuals stop smoking if they attribute death from lung cancer to smoking. A catastrophe attributed to insulting nature's needs may elicit remedial action from collectivities. Likely to happen, but better pro-actio than re-actio. A key: the darker the earth the more heating by solar energy; cities are darker than villages. Therefore, move out from big cities ruled by elites to small local units ruled by people.
Peace, defined negatively as absence of parties being bad to each other, and positively as parties being good to each other–at the mega-macro-meso-micro levels–depends on ability to solve underlying conflicts and to concile underlying traumas–possibly increasing.
Forecasts for twenty cases spanning the world and the levels: Read the rest of this entry »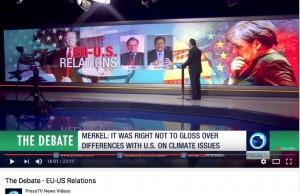 The Debate with Jim Walsh, MIT and Jan Oberg, TFF
Lund, Sweden – May 30, 2017
Last night "The Debate" on PressTV was devoted to the future of European-US relations in the wake of the NATO Summit, President Trump's words and omissions and the – historic – words, in particular, of Chancellor Angela Merkel immediately after.
Undoubtedly, we are at a turning point in these relations in general and for the NATO alliance in particular.
To discuss these issues – past, present and future perspectives – were Jim Walsh, senior research associate at MIT's Security Studies Program, Masschusetts, and Jan Oberg, director of TFF, Lund.
Thanks to PressTV's excellently structured program and interviewer we touched upon a series of aspects and dimensions around which we found both agreements and slight disagreements – all in a sober tone fit for public education and personal reflection.
We hope this debate will stimulate your own thoughts about the future of war, security and peace.
We'd be grateful for your sharing it to media people, students and other academics as well as to decision-makers in the field that you may know.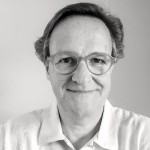 By Jan Oberg
Today, I am proud to say that NATO has a new home in the Gulf region. And that we have opened a new chapter in our deepening partnership.

NATO S-G, Jens Stoltenberg, in Kuwait on January 24, 2017
The Secretary-General also said this new home's "potential is enormous".
President Trump arrived on his first trip abroad to Saudi Arabia on May 19, 2017 and big things are supposed to happen, including Saudi Arabia presenting itself as a innovative, visionary leader of the region.
His visit must be seen in the light of a number of events and trends, and in what follows we do like the military when it scans the horizon for enemies: we look for patterns – not the least Saudi Arabia's "surprising new military goals" as Forbes' Ellen Wald appropriately calls them.
Or, as they say – we connect some dots that, invariable, Western mainstream media have no capacity and probably also no interest in connecting.
This pattern consists of at least these events and long-term trends:
1. The broadening of NATO cooperation with Gulf countries – one may even see a Middle Eastern NATO branch emerge.
2. Saudi Arabia's evident leadership in building a new multi-national army announced a couple of years ago and allegedly having 100.000 troops as a goal. This is an extension of the Gulf Cooperation Council's and its old to-be-replaced military arm, the Peninsula Shield Force
3. The intensified image in the US under Trump of Iran as a threat and a 'ganging up' against it.
4. The war on Syria's territory with hundreds of foreign conflict participants including NATO country Turkey and allies such as Saudi Arabia, the Gulf States and NATO members such as England and France – all in support of anti-government/regime change and pro-terrorists.
5. The second Cold War – very different from the first – between NATO and Russia which also has a Middle East dimension in that Russia is a vital partner of the Syrian government and the Syrian Arab Army.
6. The conflict formation that has Israeli as it's centre – Hezbollah, Iran, Syria (the Golan Heights), etc. If you want to know what Israel wants to use Trump's visit for it's clear from this analysis: More confrontation with Iran and cooperation with Saudi Arabia, also concerning Syria.
7. NATO's obvious crisis – the new Cold War around Ukraine; its second largest military member, Turkey, working closely with arch enemy Russia, ongoing trans-Atlantic conflicts about burden sharing etc.
This will suffice as an illustration of the complex web of inter-connected issues. There are surely more and we can't go through them all in this short article.
By way of introduction it should be mentioned that NATO has, as alliance, been engaged in the Middle East for a long time – through the Mediterranean Dialogue begun in 1994 and "elevated" to the Istanbul Cooperation Initiative ten years later in 2004.
What's going on now is, however, on a quite different scale.
The US-Saudi Arabia arms deal
The US and Saudi Arabia are to sign a huge – yet another – arms deal, valued at US$ 110 billion and, over a ten-year period perhaps mounting to as much as US$ 300 billion. It's been facilitated by Trump's son-in-law, Jared Kushner in a rather unconventional way.
Given that Saudi Arabia is the world 3rd largest military spender – i.e. directly after the US and China and, thus, bigger than Russia – this project must be seen in the realm of irrational militarism outside any domain of policies for peace in the Middle East.
And it's important to keep proportions and priorities clear in these affairs. OECD's Development Assistance Committee (DAC) spent more than $135bn (£90bn) in 2015 – i.e. the world's richest countries give about half of the value of this single arms deal to help poor countries manage and eradicate poverty.
It is a clear example of the vested interests of the Military-Industrial-Media-Academic Complex (MIMAC) that threatens the very survival of humanity and is way beyond democratic control. Western mainstream media's very subdued coverage of this – extreme – dimension of US foreign policy in general makes them complicit and justifies their inclusion in the MIMAC concept.
It goes without saying that this deal is marketed to the world as promoting stability, security and peace and as an important element in the global War On Terror. Given all the other weapons that have been pumped into the Middle East region the last 4-5 decades and all the countries that have been more or less turned into ruins – it's quite obvious why, as usual, there is no intellectual connection between this deal and the said goals.
For NATO and the mantras, media and marketing is everything.
Russia Today has done a rather decent piece of research on this (see below). Among other things, it makes clear that the deal includes weapons that have little, if anything, to do with fighting terrorism. One of them is the Terminal High Altitude Area Defense (THAAD) missile defense system from Lockheed Martin that the US is also stuffing down the throat of South Korea.
To be able to win war, not to prevent them.
If for a moment one applies some kind of security political logics to this deal, it's obvious that this build-up is directed – in the longer term perspective and with Israeli support, one must assume – against Iran and Syria. Israel's official view is expressed here – official because otherwise this minister would have been fired for such statements.
The military expenditure "correlation of forces"
Military expenditures is not the only measure of military might. Neither is it an indicator of who would win a war; contemporary history is full of examples of big spenders losing wars when attacking countries with smaller military budgets.
That said, if you do a search on "world military expenditures" you'll get a sense of who is willing and able to invest in the military and, also, a rough measure of both proportional allocation to the military sector and, above a certain level, an index of on dimension of militarism.
There are indexes by SIPRI and by the IISS and others – and here are the rough 'correlation of forces' pertaining to the countries we talk about here:
• Saudi Arabia is the 3rd or 4th largest military spender on earth after the US, China and perhaps Russia.
• Saudi Arabia spends about between US$ 64 and 82 billion annually (depending on source you consult), growing 20% per year and that is the extremely high 10 % of its GDP. Read the rest of this entry »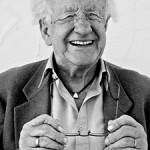 By Johan Galtung
A key slogan during the student revolt in Paris May 1968, soon 50 years ago, was Imagination au pouvoir! Bring imagination to power!
We were there, walking with thousands from Champs-Élysées to Place Etoile where a stentorian voice commanded us to sit in small groups in the circles under the Arch to "discuss the situation". So we did.
France is now suffering from more imagination deficit than ever. To call Le Pen-Front National "extreme right" when the issue is for or against the EU is not helpful.
Left-right was 20th century politics.
Why not think bigger, beyond EU: for or against EURASIA, Russia-China are ready? Trade fills trains London-Beijing; a West-East axis, not the old colonial obsession with North-South (neo)colonialism.
And how about both, EURASIAFRICA? They hang together geographically.
Another word for imagination is creativity. Read the rest of this entry »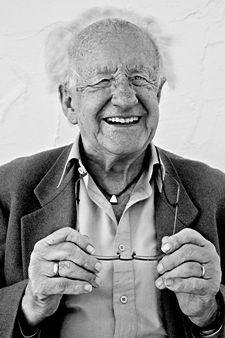 By Johan Galtung
Weltinnenpolitik, was the brilliant formula minted in 1963 by Carl Friedrich von Weizsäcker; nuclear physicist with a dubious career in the Nazi period, philosopher, peace activist, and believing Christian.
The world seen as one polity, one political unit. Not in terms of two levels, the world and the states–canonized as members of the UN – with domestic policies, and "foreign" policies.
"World domestic politics" calls for a world with neither states nor regions but the world as the polity. With LAs, local authorities, but basically with 7 billion+ humans, endowed with human rights and democracy.
A single shiny word, making many think and speak differently. Akin to all formulas giving rise to a number of problematic questions; one more proof of how fruitful this formula was and is. Thus, how can that one world polity organize political, cultural, military and economic power?
Brief, preliminary answers:
Political power: by the people, through direct world elections and referenda, to a world parliament, and on issues;
Cultural power: as a world dialogue of civilizations, meaning mutual learning for a possible world civilization, inside that world polity;
Military power-force: general and complete disarmament of state armies, world police operating at world and local levels like domestic police;
Economic power: by a welfare world lifting up suffering individuals.
We can sense that all four, direct world elections and referenda, world dialogue of civilizations (not only West-Islam), world police and welfare world are waiting back stage to be enacted, and to act. But on stage are states and super-states; singing their swan songs?
Let us try to dig more deeply into this.
We have about 200 domestic state polities – 193 are UN members – can anyone be a model? Read the rest of this entry »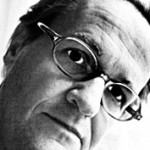 By Jan Oberg
It's soon 16 years ago when the invasion of Afghanistan took place – October 7, 2001 or 10/7, a date no one remembers like 9/11.
And Afghanistan had nothing to do with the terrible attack on September 11, but had to be punished anyhow. Out of proportion, no proportionality.
Now there are discussions about increasing the troop level again. What if someone reasonable intellectual asked the questions: What is it we are doing wrong?
So, I ask for heuristic – provocative – purpose: What would be left of US foreign policy if that country did not have weapons?
And I offer a short answer.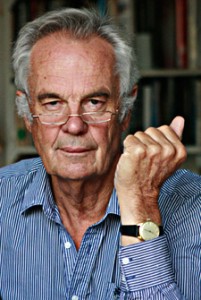 By Jonathan Power
The result of the first round of the French presidential election has given the Euro-pessimists a knock over the head. About time too.
The European Union is not going to face break up. Big crises come but they also go. The Euro currency crisis was not dealt with as well as it should have been – austerity was the policy of the long way round – but it passed.
The great immigration crisis has been contained and the number of would-be refugees has fallen sharply.
The British say they are leaving, but how the biggest political paradox of my lifetime will be squared remains to be seen – a parliament with a majority of its members in favour of staying in Europe but with a government trying to get out as fast as it can with the support of most MPs of the two largest parties.
Moreover, there is another quite counterproductive consequence of Brexit – pushing Scotland to break from the United Kingdom. Leaving big, grand, Europe to become a truncated little England makes no sense at all. When the penny finally drops I expect the UK to reverse course on Brexit – or to disintegrate.
With or without Britain the EU will remain the world's best example of political unity. Peoples who have fought each other for thousands of years no longer do. No other part of the planet is so Read the rest of this entry »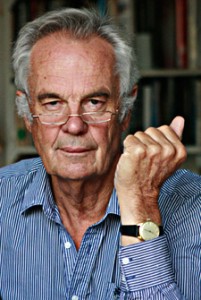 By Jonathan Power
March 23rd, 2017
The Asian economies are picking up speed again. After the big hit from Wall Street when the bank, Lehman Brothers, collapsed in a heap in 2008, sending shock waves everywhere, a recovery is now in the works.
How many child deaths in the Third World did these bankers cause?
Another question is will future growth be like the past- fast but severely inequitable? The same growth before 2008 that reduced absolute poverty created a widening gulf between the haves and have-nots.
But isn't that sufficient for the day, many ask? Absolute poverty must be the key mark of progress- raising incomes, giving people more money to seek education for their children or medical care or filling the coffers for the state so that it can fund bore holes in the countryside and sewers in the urban slums.
After all in the period of rapid growth from 1990 to 2008 the number of people living in extreme poverty was almost halved, from more than 1.5 billion to 850 million.
China's poverty fell dramatically from when 85% of the population lived on less than $1.25 a day to when only 13% lived in poverty. India has also reduced poverty rapidly, particularly under the last Congress government of Manmohan Singh and Sonia Gandhi, but the voters still fell for the opportunistic populism of the BJP and voted Congress out.
Of course there are good arguments why the progress made has not been seen as enough, not just because of rising inequality but because India and China between them have two-thirds of the world's poor.
Escaping poverty is not enough. Read the rest of this entry »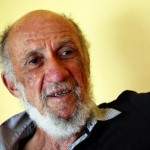 By Richard Falk
March 4, 2017
Donald Trump has articulated clearly, if somewhat vaguely and incoherently, his anti-globalist, anti-UN approach on foreign policy.
For instance, in late February he told a right-wing audience at the Conservative Political Action Conference that "there is no such thing as a global anthem, a global currency, or a global flag. This is the United States that I am representing. I am not representing the globe."
A similar sentiment was expressed to Congress a few days later in a tone of voice and choice of words praised by media wonks as 'presidential.' On this occasion Trump said, "[m]y job is not to represent the world. My job is to represent the United States of America."
Such rhetoric coming from a normal American leader would probably be interpreted as an expression of geopolitical humility, implicitly rejecting the standard insistence on American exceptionalism, exemplified in recent times by the project to create and maintain the first global state in human history.
This potentially self-limiting language might even be understood as renouncing earlier claims to assert American global leadership as the keystone of world order.
George W. Bush in 2002 gave this bold leadership claim a sharp edge when he insisted that only the US model of market-based constitutionalism was a legitimate form of governance for sovereign states in the 21st century.
Or even more grandiosely, in the spirit of Michael Mandelbaum and Thomas Friedman, that the United States as a consequence of its martial strength, technological prowess, democratic values and institutions, and skills of leadership provides the world with the benevolent reality of virtual 'world government.'
Let's face it, Donald Trump is not a normal political leader, nor is he someone disposed to embrace humility in any form, so we should take his pledge to represent American interests while leaving the world to fend for itself with many grains of salt, especially if we consider the specifics of the Trump worldview.
What Trump seems to be offering is maximum disengagement from international and global arrangements designed to Read the rest of this entry »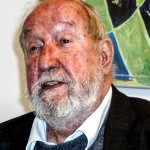 By John Scales Avery

The duty of individuals living under an unjust government.
There are many governments today that can be described unjust, and some that even deserve to be called fascist.
What is the duty of the individual citizen, living under such a government?
What was the duty of a German, living under Hitler?
The thoughts of Thoreau, Tolstoy, Gandhi and Martin Luther King can help us to answer this question. The Nuremberg Principles can also help us to answer it.

Henry David Thoreau and Civil Disobedience
We usually think of Thoreau (1817-1862) as a pioneer of ecology and harmony with nature, but he was also a pioneer of non-violent civil disobedience.
Thoreau refused to pay his poll tax because of his opposition to the Mexican War and to the institution of slavery. Because of his refusal to pay the tax (which was in fact a very small amount) he spent a night in prison.
To Thoreau's irritation, his family paid the poll tax for him and he was released. He then wrote down his ideas on the subject in an essay entitled "The Duty of Civil Disobedience", where he maintains that each person has a duty to follow his own individual conscience even when it conflicts with the orders of his government.
"Under a government that which imprisons any unjustly", Thoreau wrote, "the true place for a just man is in prison."
Thoreau's "The Duty of Civil Disobedience" influenced Martin Luther King, and it anticipated the Nuremberg Principles.

Tolstoy: The Kingdom of God is Within You
As an old man, Count Leo Tolstoy (1828-1910) had achieved all of the goals that humans normally set for themselves.