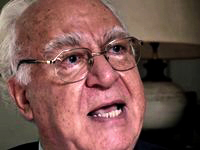 By Farhang Jahanpour
Today (16 June 2016), Jo Cox, the 41-year old Labor MP, was killed after she was shot and stabbed in her constituency in Yorkshire. A 52-year old man was arrested in the area. The suspect was named locally as Tommy Mair.
There is as yet very little concrete information about him or his motives, and it is too early to jump to a conclusion and link his dastardly act with the referendum, but some eyewitnesses have said that before shooting Jo Cox twice, Mair shouted "Britain first". Clearly, he is a deranged individual, but if he uttered those words, it is possible to conclude that the assault was connected with the referendum.
The fact remains that the assassination of such a strongly pro-EU MP is a big shock, a major loss and of course the source of great grief for her husband and her two small children. Before being elected as an MP in the last general election, Jo Cox had been a charity worker and a human rights campaigner all her life. Her husband, Brendan, used to work for Save the Children. They and their two little children lived a quiet and unassuming life in a barge on the Thames near the Houses of Parliament.
Her husband released the following touching statement after her death:
"Today is the beginning of a new chapter in our lives. More difficult, more painful, less joyful, less full of love. I and Jo's friends and family are going to work every moment of our lives to love and nurture our kids and to fight against the hate that killed Jo.
Jo believed in a better world and she fought for it everyday of her life with an energy and a zest for life that would exhaust most people. She would have wanted two things above all else to happen now, one that our precious children are bathed in love and two, that we all unite to fight against the hatred that killed her. Hate doesn't have a creed, race or religion, it is poisonous.
Jo would have no regrets about her life, she lived every day of it to the full."
In any case, this ugly deed provides an extreme example of the acrimonious debates that are held over the referendum. All campaigning has been suspended as a sign of respect for the death of the MP.
On June 23, the British people take part in a rare referendum Read the rest of this entry »