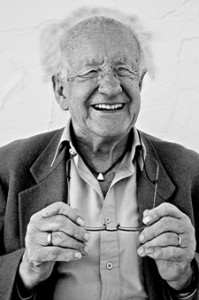 By Johan Galtung
The US mountain, so rich in human talent, labored and produced the two dwarfs for the huge job. A radical Republican strongman[i] and a conventional Democrat, disliked by 62% and 67%–bad for electing the president of a country that still puts some stamp on the world.
Trump challenged, successfully, the Republican machine. The Democratic machine got a Hillary who challenged absolutely nothing. In both parties, in the name of unity, a veil was drawn over these basic US conflicts today, not between the parties, but within. Cruz did not give in, Sanders did–maybe bribed by some verbal rephrasing.
Take the issue-complex "foreign policy-war".
An isolationist Trump could save American lives" (and many more non-American lives). But doing so to save money is not good enough; take the issues head on. "Clinton and Trump jostle for a position over North Korea" is more to the point: Trump is open to negotiate directly with Kim Jung-un, Hillary sticks to conventional isolation-sanctions-multilateralism. Trump might become the first US president to take North Korea on the word: "peace treaty-normalization-a nuclear-free Korean peninsula". Hillary's line leads nowhere.
What is missing is an open debate on the two untouchables: US foreign policy and the US right and duty to war.
So there they are… Continue reading here.
Comment from Birgitta Hambraeus:
"To the point as usual, Johan! I appreciate your analysis!
What do you think will happen to Nato if Trump is elected president?"
Varma hälsningar!
Birgitta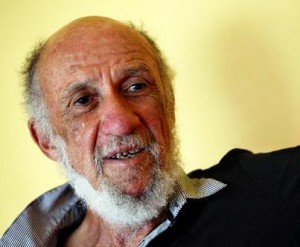 By Richard Falk
April 4, 2016
It deserves to be noticed that it is only the two anti-establishment candidates who have challenged the foreign policy consensus that has guided American politicians ever since the end of World War II: 1) consistently express unconditional support for the Pentagon, 2) Wall Street, and 3) Israel (especially since the 1967 War).
Bernie Sanders has been the first serious presidential aspirant for several decades to challenge directly and unabashedly at least one of these pillars by way of his principled and concerted attacks on Wall Street, on the billionaire class, on the exploitative 1%.
Although moderate overall, Sanders has been respectfully deferential to the other two pillars, Pentagon and Israel. Because he has mobilized an intense following among all categories of American youth there has been a media reluctance to assault his substantive views frontally, except to offer a variety of snide remarks that cast doubt on his 'electability.'
Such a dismissal pretends to be pragmatic, but the polls indicate that Sanders would do better against likely Republicans than Clinton. This leads me to interpret the refusal of the corporatized mainstream to take Sanders seriously, at least so far, as a coded ideological attack, basically a reaction to his anti-Wall Street stand that can be viewed as the opening salvo of class warfare.
Donald Trump has encountered a somewhat different firestorm but with a similar intent.
At first, when the cognoscenti dismissed him as a serious candidate, he was welcomed as a source of entertainment. Read the rest of this entry »