Posts Tagged 'Trump strategy for Afghanistan'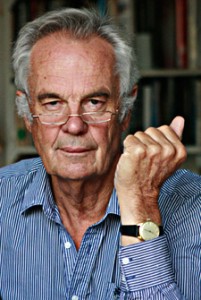 By Jonathan Power
August 29, 2017
It's the most repeated maxim in all the reporting on Afghanistan: "The Americans have the watches, the Taliban have the time".
Dead right! This is America's longest war ever, 16 years and counting. President Donald Trump, admitting he was reversing his campaign call for pulling out, has now decided to stay in, sending to Afghanistan another 3,900 troops to reinforce the 8,400 there now.
Trump doesn't claim it will do the job of defeating the Taliban. In fact he lays out no long term strategy at all. It's not difficult to imagine that in a decade the same stalemate will exist.
President Barack Obama, blind-sided by the generals, he confided later, pumped up the numbers to 100,000. Before very long, Obama came to realize that even if he did a Lyndon B. Johnson and sent in half a million troops it would end up as it did in Vietnam with stalemate.
He ordered the troop numbers down to their present total, the minimum to secure Kabul and provide training for the Afghan army. Unanswered was why, after 16 years and more than $120 billion dollars spent, the Afghan army wasn't trained already. (One could ask the same question in Iraq.) Read the rest of this entry »