Archive for the 'Reconciliation & forgiveness' Category
By Hans Graf Sponeck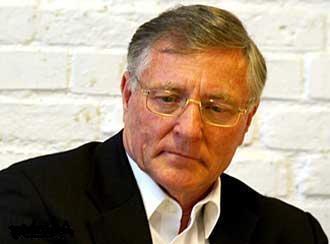 Freiburg, 1 October 2016
1. The global sky is full of dark clouds. There is reason, there must be reason, for concern. Humanity has to take time out to reflect. To-day is a good occasion to do so, especially since we have among us Haifa al Mansour and Solmaz Panahi who, together with her mother, has joined us on behalf of Jafar Panahi, her father.
The Kant Foundation is honouring two artists from the Middle East, one from Saudi Arabia, the other from Iran. They have taken Immanuel Kant's demand of yesteryear seriously and have shown the courage to use their minds with all the consequences that this has entailed. They have been swimming against the currents, they have built bridges and they have climbed mountains that try to separate people.
2. The community of nations has created an impressive body of law which is as densely woven as the most magnificent carpets one can find in the Middle East. Life in all its facets is well protected by such law – or so it seems! The UN Charter remains the supreme road map for human life with peace. It echoes what many thinkers and humanists throughout centuries have proclaimed. Can there be any disagreement that the usefulness of a map lies in its use?
3. Emotions? Feelings? – important as they are, must be in harmony with reason! The irrational rejection of Europe by Britain would not have happened if feelings and reason had been in balance! How much more evidence do we need to accept that humanity knows no borders?
4. Let me pause here for a moment and interject… Read the rest of this entry »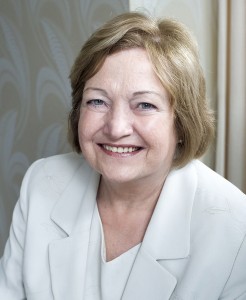 By Maired Maguire
"War is illegal and immoral, it has to end and it can be ended.'
Speech at the international meeting "Thirst For Peace", Assisi September 18-20, 2016. Promoted by Community of Sant Egidio and Diocese of Assisi and Franciso Families.
Dear Friends,
I am happy to be here at this International Meeting and I would like to thank our hosts, for their invitation to attend. I have always been inspired by the lives of St. Francis and St. Clare, whom I believe are Icons of Christian Gospel Peace and Nonviolence.
Francis the man of action, steeped in empathy and love for all, and Clare a woman of prayer, whose love of God led her into the depth of mysticism and peace.
Francis and Clare lived in a time of violence and war, yet they choose to live the nonkilling/nonviolence of Jesus. Francis as a youth fighting in his local military, knew well how to wield a sword, yet he choose to follow the command of Jesus to Peter, when he told him to put up his sword and healed the Soldier's ear.
He left the military to live in poverty and service, and together with Clare, and his followers refused to take up arms. Francis and Clare, in the midst of much feudal violence, choose to follow the Christian nonviolence manifesto 'the Sermon on the Mount'.
For many people in Europe and the world, challenged by growing violence and injustice, the lives of these two great 13th century Saints gives us hope and inspiration.
Pope Francis, following in the steps of St. Francis, gives us all hope as he challenges us to work for the abolition of the death penalty, ending poverty, the arms race, nuclear weapons, and environmental destruction, etc.,
However, I believe we need a clear renunciation of the 'just war' theory (a phoney piece of morality in the words of the late Fr. John L. McKenzie) and I add my voice to those appealing to Pope Francis for an Encyclical on Peace and Nonviolence, calling Christians to rejection militarism and war and to follow a Peace theology in keeping with the teachings of the Nonviolent Jesus.
This would give great Spiritual leadership not only to Europe but to Humanity.
I believe Europe today Read the rest of this entry »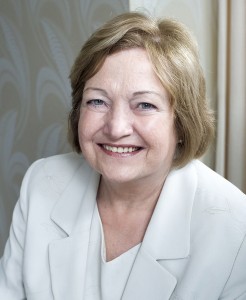 By Mairead Maguire
The long awaited Chilcot report (5 years) on the Invasion of Iraq will finally be released on 6th July, 2016.
The Report is to be welcomed and the hope expressed that this inquiry will tell the truth of what happened to the Iraqi people and clarify the UKs involvement, through an official Government recognition of facts of the wars, sanctions and invasion of Iraq and for transparency, accountability and reparation to be paid to the Iraqi people by the UK Government who participated in these illegal and immoral genocidal wars.
The story of what was done to the Iraqi people by UK and Western allies is shocking and deeply disturbing.
The two wars, the imposition of economic sanctions, causing the slow deaths of thousands of people, were indeed crimes against humanity, war crimes, breaking all international obligations and conducted with no respect for human life or the Iraqi people's rights.
The UK/USA acted unilaterally ignoring the principal of multilateralism and irrespective of the enormous opposition to war against Iraq, articulated by millions of people around the world.
The invasion was carried out by US/UK NATO forces on the basis of a 'lie' that Iraq had nuclear weapons and was a threat to the US.
The foreign policy of the US/UK governments were for regime change and about Iraqi oil; the methods used were Read the rest of this entry »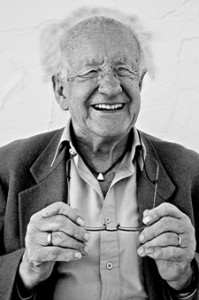 By Johan Galtung
The vote turned out like the two referenda held in Norway in 1972 and 1994. And much for the same reason: Protestant break with Rome – Catholic, imperial – Henry VIII made himself head of the Anglican Church in 1534.
Religion was not the only reason, there are Protestant Nordic members of EU, closer to the continent and closer to Russia. World history, a short while after Pope Francis – Patriarch Kirill also made world history, bridging the Catholic-Orthodox 395-1054 gap.
The Disunited Queendom is now London with surroundings; England. The implications are enormous, for UK-GB and the British Isles in general, for EU and Europe in general, USA and the world in general.
The US Trojan horse decided to leave the EU on 23 June 2016.
UK-GB and the British Isles in general:
Goodbye United Kingdom, UK, we may get United Ireland, UI, instead.
Goodbye Great Britain, GB, we may get Scotland in EU instead.
Welcome to Britain of England-Wales, if they care for that vocabulary.
Welcome to new-born England, 23 June being the Day of Independence.
Independence?
Washington, having lost its inside-EU ally, Read the rest of this entry »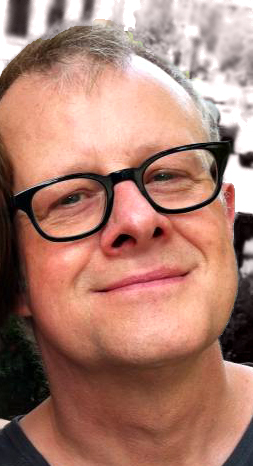 Af Claus Kold
Fra Månen kan man ikke se Danmark, lige meget hvor godt man kigger. Det kan man ikke, fordi Danmark er en kulturlig konstruktion, som er inde i danskernes hoveder, og som derfor ikke kan ses. Man kan heller ikke se Rusland, USA eller Indien.
Disse stater er nemlig også kun inde i hovederne på de mennesker, der tilfældigvis er født og opvokset i det, de har valgt at kalde fx Israel. Danmark er m.a.o. en tilfældighed. Det kunne lige så godt ikke eksistere, eller ligge et andet sted eller danskerne kunne tale et andet sprog, som de godt nok ville kalde dansk, men som ikke lød dansk – for os, de rigtige danskere.
Stater og statssystemer har ikke altid eksisteret, og op gennem tiden har de, der eksisterede, haft meget forskellige form. De har været religiøse, familieeje, enemandsvælder, étpartistater – i dag er det dominerende ideal territorialt afgrænsede demokratiske stater, hvor befolkningerne helt principielt skal inddrages i beslutningsprocesserne. De forskellige demokratiske stater, der udgør hovedparten af det internationale samfund i dag er dog langt fra ens, og det kan derfor være svært for staterne at forstå hinandens motiver og handlinger.
Til det tilfældige system af tilfældige stater hører lige så tilfældigt menneskeskabte systemer som politik, territorie, økonomi, sikkerheds- og forsvarspolitik, konkurrence, etc. Systemer som kunne være anderledes, men som i dag er bundet til sine egne logikker, som de er blinde for og derfor ikke sætter sig ud over. Systemer kan typisk ikke se og tænke ud over sig selv. Blindheden er farlig, for der tegner sig i stigende grad et billede af at disse tilfældige menneskelige systemer står i kviksand og kæmper med hinanden, uden at opdage at de synker dybere og dybere i, ligesom det heller ikke opdages at konflikterne ikke er nødvendige men systemskabte, kulturlige. Der er nok af globaliserede udfordringer: global opvarming, udryddelse af plante- og dyrearter, krige, terror og flygtninge.
Det statslige system, vi lever med i dag, blev til under helt andre befolkningsstørrelser, livs- og forbrugsformer, økonomier og teknologier end dem, der dominerer i dag. Overfor de globale udfordringer er disse stater på samme tid for store til hverdagens små problemer og for små til de globale udfordringer. I deres forsøg på at forholde sig til globale udfordringer, betjener politikere sig således af forældede instrumenter, og forsøgene på at forholde sig til de globale problemer falder tilbage på politikerne, der fremstår som utroværdige, som musikerne på Titanics stadig mere hældende dæk. Read the rest of this entry »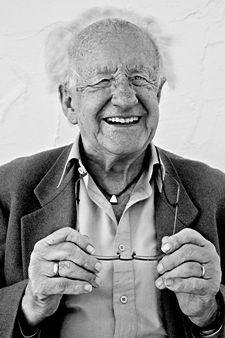 By Johan Galtung
Jeju Peace Forum, Kwangju National University, Seoul; South Korea
Like the Israel-Palestine conflict, the world has gotten tired of it, "what, the two Koreas still unable to sort it out"? Also, like Israel-Palestine, the USA is in it; making the situation complicated.
Never has the situation been so tense after the end of the war in Korea more than 60 years ago. Not only because of the nuclear bomb with missiles in North Korea, and the hawkish pro-nuke reaction in South Korea and Japan, but because of no moves forward to solve the underlying conflict. And where is that conflict? Not between North and South Korea, but between North Korea and USA that after 140+ years of victorious warfare had to accept armistice, not victory, in Korea.
Conflict means incompatible goals. Travel to Pyongyang and find that their goals are peace treaty, normalization of relations, and a nuclear free Korean Peninsula.
And the US goal is the collapse of the present NK regime; failing that, status quo. Given the threat of a major war, even nuclear war, that goal is untenable. Some points.
Why does NK have nuclear capability?
Because NK is threatened by the USA-South Korea alliance in general and their "Team Spirit" in particular to deter conventional, or nuclear attacks; failing that to fight back, and particularly against where the attack might come from: US bases in Okinawa-RyuKyu, and from Japan proper. Militarily trivial.
AND to have a bargaining chip in any denuclearization that of course has to be monitored; given the US cheating in connection with Austrian neutralization in 1955 focused particularly on that one.
AND to show that we are not collapsing, we are capable of making nuclear bombs and the missiles to carry them; far from collapsing. Read the rest of this entry »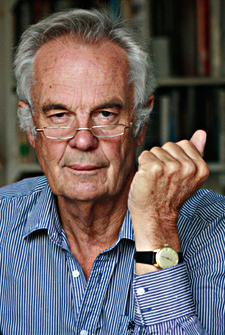 By Jonathan Power
Lund, Sweden, May 26, 2016
Introduction
By Jan Oberg
President Barack Obama visits Hiroshima on May 27; it's the first time since the U.S. used nuclear weapons on Hiroshima and Nagasaki in August 1945 that a sitting U.S. president visits Hiroshima
It is known that he will not apologize for the crime that killed and crippled about a quarter of a million innocent people.
Disturbingly, the White House has also announced that he will "not have the time" to meet any victims, the Hibakusha.
According to Time he shakes off the ethical dimension of this unique mass killing by stating that "it is important to recognize that in the midst of war, leaders make all kinds of decisions"(!)
His commitment to peace and a nuclear weapons-free world has been an utter failure, according to TFF Associate Jonathan Power.
And it seems that Obama will not use this unique opportunity to show any moral leadership or this last chance to announce even the smallest step in the direction of what the huge majority of the world's people want: living in a more peaceful world with fewer and, eventually, no nuclear weapons.
Jonathan Power starts out in Hiroshima
"We were standing in Hiroshima looking at a stone wall. All there was to see was a shadow of a man. Read the rest of this entry »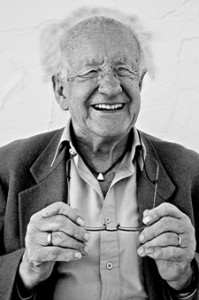 By Johan Galtung
Antwerpen & Alfaz
We are dealing with mass migration, basically into EU, and European nationalisms, many in favor of exits from the EU.
Why this mass migration, maybe to the point of Völkerwanderung, mainly into EU – but then what kind of EU? – and why the European nationalisms now found one way or the other in many member states?
The forecast for migration from Africa into Italy in 2016 is about 100,000; 28,000 already arrived in the first quarter, with 1,000 drowning in the Mediterranean (INYT, 6 May 2016). Big numbers. They knew the risks they were taking, so the push away from Africa and the pull towards Italy, and beyond, must have been considerable.
Better think in terms of 50 million migrants over 50 years, from regions considered uninhabitable to inhabitable regions. There seem to be five major causes underlying this basic world asymmetry:
Slavery, four centuries, depriving societies particularly of able-bodied males, by Arabs, then Westerners, cross-Atlantic transportation mainly by the English (Liverpool);
Colonialism, by Muslims after the death of the prophet in 632, from Casablanca to Southern Philippines, till the end of the 15th century, close to nine centuries, then by Christians close to five centuries, till colonialism was officially ended in the 1960s;
Robbery Capitalism, stealing or paying next to nothing for resources processed into manufactured goods, pocketing the value added;
Wars, mainly initiated by the West, killing millions (the USA more than 20 million in 37 countries after WWII), destroying property;
Ecological Factors, like depletion-pollution, often toxic for humans or nature, erratic climate partly due to climate gases, NOX, CO2, CH4.
These are the causes of poverty in some parts of the world but also of wealth in others; Read the rest of this entry »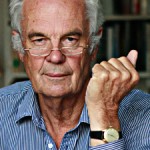 By Jonathan Power
We were standing in Hiroshima looking at a stone wall. All there was to see was a shadow of a man. It had been etched into the wall at the moment of his obliteration by the blinding light of the first atomic bomb. Olof Palme, prime minister of Sweden, stared hard at it.
An hour later he gave a speech as head of the Independent Commission on Disarmament of which I was a member. "My fear", he remarked, "is that mankind itself will end up as nothing more than a shadow on a wall."
President Charles de Gaulle of France once observed, "After a nuclear war the two sides would have neither powers, nor laws, nor cities, nor cultures, nor cradles, nor tombs."
What if, contrary to the received wisdom, it was shown that nuclear weapons played no role in the surrender of Japan at the end of World War 2, as has been their justification?
Perhaps the terrible acts of Hiroshima and Nagasaki are no worse, despite their two hundred thousand deaths, than many other scathing memories of war waged against mainly civilian populations. Then we would have to start a big rethink of the value of nuclear arsenals.
Nuclear deterrence, many thoughtful generals have long concluded, is nonsense on stilts and long has been. Read the rest of this entry »