Archive for the 'Economics' Category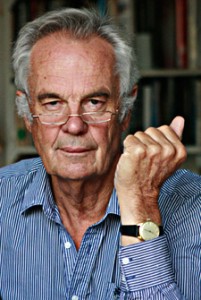 By Jonathan Power
Donald Trump is changing the right wing's economic spots. He is doing what Franklin Roosevelt did at the time of the Great Depression by increasing government spending – although it was the rearmament brought on by entering World War 2 that was an even more important factor in lifting America out of the doldrums.
He is following what Hitler did so successfully before World War 2 when he rebuilt Germany's economic strength with autobahns and industrial subsidies (not rearmament in the beginning, as is often said). He is walking in the footsteps of President Richard Nixon who when he changed course with a new economic policy said, "We are all Keynesians now".
John Maynard Keynes was the greatest economist who ever lived.
For reasons that were shameful, politicians have not listened to his advice as often as they should. The Germans, with their urge to austerity, have gone the other way, carrying (or pushing) nearly every European state with them, apart from Poland and Sweden which did not follow the herd and now have the best economic growth record of the last few years.
But Obama has certainly been Keynesian. Read the rest of this entry »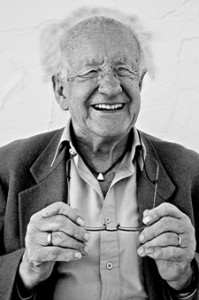 By Johan Galtung
International Sociological Association Prize
New School for Social Research, New York NY, 15 Nov 2016
The West, and Western sciences in particular, have a peculiar way of conceptualizing time; derived from two millennia Christianity.
Thus, in the civilizations of Hinduism, Buddhism, China and Japan, to mention some, time flows from eternity to eternity. In the West (and Islam is similar), there is a Beginning (Creation for the religious, Big Bang for the secular), and an Ending, the End Time (Armageddon for the religious, entropy, death, etc. for others).
In others, time flows from past into a possibly different future; in the West, the future is continuous with the past. In the natural sciences, "laws" from the past are automatically valid for the future; reality being as stable as the planetary system, the galaxy; astronomy being the model. The Creation has been finished, once and for all.
In the social sciences, the future is largely off limits, taboo; predictions are often discarded as "wild speculations". Extension of built-in trends into the future is permitted, but not forecasting with qualitative jumps. The underlying assumption is stable equilibrium, things have found their place and that's it. Thus, no forecasting of (early) modernity during the Middle Ages, let alone working for it.
That is in theory, but the practice is different. People design their individual careers – life trajectories – and have always done so. For collective life there is politics, designing future societies.
But the social sciences are not supposed to be in it. They approach past and present with Read the rest of this entry »
By Jan Oberg
– who speaks to PressTV about The Jungle camp in Calais and children gone missing since it was destroyed.
And why Russia doesn't have to be a threat to the West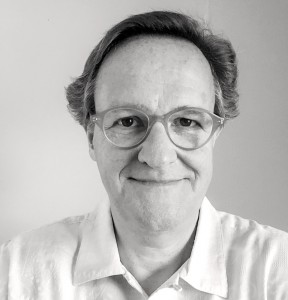 By Jan Oberg
TFF Series "The New Cold War" # 7
If the Ukraine conflict is the centerpiece of the new 2nd Cold War, it is essential to ask: What really happened? What did NATO countries do to cause it? What did Russia do to cause it?
And – if you live in the West, in particular: Did we really have to end in this situation given Russia's significant weakness over 25 years?
This article argues that the superior West could have played its cards differently and it's time for self-critical soul-searching and just a little living yourself into the shoes of the other.
If peace rather than war is your true aim.
There was a beginning and a framework
The Ukraine conflict has a 25-years history. Instead of dissolving NATO, the alliance was expanded. Relieved from there being a Soviet Union and a Warsaw Pact, the alliance went as fast it could to do all it wanted. Remember, a series of WW III scenarios has been written in which that war would start with some uncontrollable event in Yugoslavia. Now it could be chopped up – freely and without risk. Serbia was bombed and Kosovo carved out without a UN mandate whatsoever (1999).
How did they think about that in the Kremlin at the time, one must wonder?
Clinton literally did not give a damn about all the promises made to Soviet leader Gorbachev by US leaders such as Bush, James Baker and German leaders including Hans-Dietrich Genscher. (Yes, they were not written down but confirmed by those involved and present).
He began the expansion of NATO in 1994 – in Georgia (see what I refer to elsewhere in this series). All around a Russia on its knees Americans were placed in the offices of prime ministers, defence and foreign ministers – I saw it myself in former Yugoslavia – and met CIA people in Croatia disguised as humanitarian workers. And had a long conversation with the representative of the US in Tblisi in 1994. Historical moment!
The bad Christians, the Orthodox, were the Serbs and Russians and Greeks – all should be antagonized and the good guys in Yugoslavia were those who had been on the fascist side in WWII – the leaderships in Croatia, Muslims in Bosnia and the Kosovo Albanians. The Serb minority that had lived 400 years as a minority in the Croatian republic were, in the common Western discourse, invaders masterminded by strongman Slobodan Milosevic – whom Clinton without hesitation called the new 'Hitler of Europe'.
Ukraine was – and remains – what its name says: the border areas (like Krajina in Croatia). This is where NATO can establish itself as little as Chruschev could get away with deploying nukes in Cuba – considerably further away from the US, but anyhow.
Imagine – with a little bit of empathy (not necessarily sympathy) how Washington would react if today Putin's Russia was 12 times stronger militarily than the alliance-free US (NATO dissolved 25 years ago) and tried with his alliance of 27 other members to make Canada or Mexico the 29th member. Perhaps most people in the US and Europe would have some sympathy for the negative reaction of Washington. Rand remember, Trump wants to build a wall to Mexico…
The main reason, it is stated again and again, in the Western press, NATO and other political circles is: Ukraine and Crimea. The lie about Putin's aggression on Ukraine is told so many times that it is becoming the truth. Just see these two recent articles by Newsweek as two of hundreds of articles.
Here's the chosen story in politics and media alike
The narrative is simplified beyond recognition and goes like this:
Putin (there is always just one top guy in Western eyes and it is one leader at the top like Milosevic, Mohamed Farah Aideed, Saddam Hussein, Moammar Khaddafi, al-Assad) is a bad guy and you know that because out of the blue his suddenly annexed Crimea. By that he changes the borders of Europe and then he gets his disguised soldiers into Eastern Ukraine – a Ukraine that we, in contrast to Bush Senior, care very very much about today.
We care so much about it that Read the rest of this entry »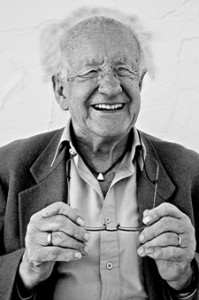 By Johan Galtung
Immanuel Wallerstein is unique. Nobody else has presented such a coherent theory of what he calls the modern world-system, from "the long 16th century" up till today; essentially capitalist. There are ups and downs during those four centuries. He is very much at home in the economic Kondratiev cycles–A for up, B for down, but not that much down–and in the political-military hegemonic cycles of the would-be hegemons in the same period.
Read Immanuel Wallerstein and become wiser.
He warns against the Global Right "Lampedusa tactic" of "changing things so that they remain the same". And insists on Liberty, Equality and Fraternity for the Global Left–but sees the French Revolution more as normalizing change than as people's sovereignty. Like faith in the middle classes: they are actually helping the Global Right, when in minority they are enlarged by the majority working classes, when in majority they neglect the working class minority left behind.
Right now Wallerstein sees capitalism in crisis with no remedy – of which I am not so sure – and the US hegemony also in a crisis with no remedy – a view I share – as the fall of an empire with local elites killing for them; now they have to do most of the killing themselves.
The Global Right, in power for a long time, is now faltering. Time for the Global Left?
Or, does Zizek's brilliant formula "the left never misses a chance to miss a chance" apply?
Wallerstein offers six Global Left proposals: Read the rest of this entry »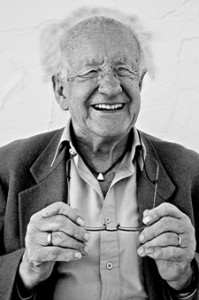 By Johan Galtung
Dear Reader: This editorial 444 – the number calls for attention – is dedicated to a global overview, the world "right now", so unstable with imbalances everywhere that what we are living is fluxes and jumps.
Let us start with two major relations: Nature-human, the US-the Rest.
Look at the human-nature relations.
We are used to being on top, killing and taming animals, protected against many of nature's hazards including micro-organisms. But nature comes up with ever smaller viri, and larger, or more, tsunamis and earthquakes, and an erratic climate.
We oscillate between blaming ourselves, including military scheming, and the anthropomorphic "Mother Nature is angry" (Evo Morales).
If nature is angry, she has good reasons for a good riddance of us. And we are slow at a deeper human-nature relations respecting and enhancing both.
Nature is on top and our natural sciences are simply not good enough, taken by surprise all the time. Meteorology is good at covering the whole Beaufort wind range from 0-12; others not.
Maybe we have desouled nature and besouled ourselves too much to establish our own Herrschaft (rule, dominance), at the expense of Partnerschaft (partnership).
Unless this changes, imbalance with nature on top, and surprises, will continue.
Maybe the opposite holds for the US-Rest imbalance; that US exceptionalism serves USA as badly as humans above nature serves us? Read the rest of this entry »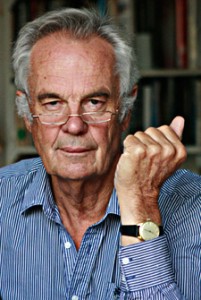 By Jonathan Power
August 16th 2006
The announcement was made yesterday – August 15 – by Japan's Finance Ministry: In the last quarter of the year the Japanese economy grew at an annualised rate of 0.2%. "One wonders if the economy will remain at a standstill for the rest of the year", the Financial Times asks.
But then Japan's economy has been becalmed for 30 years. Even though the government has poured billions of dollars into the economy it has had only a small effect in boosting demand.
One wonders when the government will give up and what happens then – another decade of minimal growth? If that is what happens how much does it matter? To the Japanese themselves it seems not that much. By and large they are contented with their lot.
The rest of the word may be worried as a powerful country is importing less and less. It does not contribute to world economic growth as it did before when its fast growing economy progressed at Chinese rates from a much higher base.
Some American and European economists are worrying that the Japanese "disease" will spread before long among all the leading economies. Indeed it could be argued that with Europe in the doldrums – apart from Sweden and Poland – and the US economy not steaming ahead as it once did, this may be already happening.
The former US Treasury Secretary Larry Summers has said that the world faces looming "secular stagnation" – a persistent period of low growth, low inflation and low interest rates.
But is this such a bad thing if the cost of living also falls? Read the rest of this entry »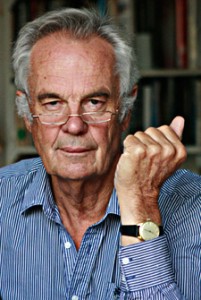 By Jonathan Power
August 2nd 2016.
How far behind the West is China? Is its economy still booming so it could within 20 years overtake America? Is its military becoming of such a strength it will take the big decision to confront the US navy in the South China Sea?
While it is obvious that the Chinese leadership is much more far sighted and cautious than, say, Donald Trump, can one conclude with 100 % certainty that potentially dangerous clashes won't occur?
The communist leadership believes that before long it will be the world's biggest economy. Yet if one looks at national income per head it is way down the league table of economic achievers. Size is not everything. Moreover, if one starts from a low base, as China did before the paramount leader, Deng Xiaoping, introduced capitalism in 1978, fast rates of growth, as reported in government statistics, overstate what is happening in many parts of the country.
Away from the booming coastal areas China is extraordinarily backward, with the countryside and smaller towns looking like, at best, Central America, at worst India.
The US, Japan, South Korea and Europe will always have the technological edge. It's true for most things that the West can do better whatever China does. Compared with past rising powers – Read the rest of this entry »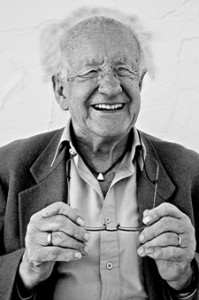 By Johan Galtung
PPI pretends to be an index of positive peace/peaceful society. But is more like an index of "positive for business environment"; by the Institute for Economics & Peace, more economics than peace.
To explore this, imagine we want an index of health. Obviously, we need criteria of health to know what we are talking about, like:
For negative health: absence of illness from the outside–contagion- shocks–and structural from the inside–cardiovascular-tumors-mental.
For positive health: balance in body-mind-spirit and socially; a sense of wellness being alive using body-mind-spirit at work, and in love.
Then, the indicators, the index, the forefinger pointing the way: preventive health, protection–distance–inoculation-quarantine, of the body with clothes-housing; avoiding fire and shocks (not falling for elderly!); adequate sewage-personal hygiene-nutrition-exercise; curative health for acute and chronic diseases.
However, we also need an index of illness to know what we are up against, defined as inability to work, to love, morbidity.
And all of this for individuals, aggregated to groups in society, for states, for groups of states (regions), for the world; per capita.
Then, the correlates, factors that "have something to do with it" but the relation is problematic. Take number of dentists. A criterion of health is caries-free teeth; dentists manage that. Nevertheless, so does personal hygiene-brushing teeth-adequate nutrition. Stone Age people had, like animals, good teeth: adequate nutrition. Dentists can help; but increase dentists per capita and we have a typical correlate that may even be counter-productive: "I do not take care of my health because dentists-physicians will take care of me". Is that health?
Of indicators, we expect "the more the better"–up to a point. Not necessarily linear, could be exponential, then flatten out. But correlates are often A-shaped: productive, then counter-productive.
Over to peace
We need an index of Read the rest of this entry »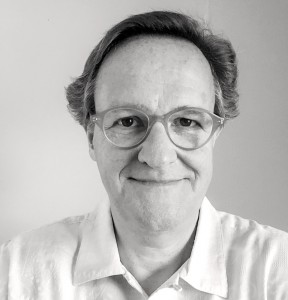 By Jan Oberg
Published on July 8, 2016, the day of the NATO Summit in Warsaw. It's the 5th in the TFF Series "The New Cold War"
Russia and NATO have offensive capacities and MIMACs (Military-Industrial-Media-Academic Complex) but NATO's is a much larger potential threat to Russia than the other way around
Why does an alliance with such an overwhelming superiority shout and scream and see ghosts on the horizon when, in reality, there are none?
Why does it seem to be intellectually unable to see things from the side of its opponent? Is the show of strength in reality a sign of weakness?
*
A threat consists of two main things: An intention to do something negative to you + a capability to actually carry it through – thus I + C.
Whenever NATO S-G Stoltenberg – a person who has gone through a serious personality change – speaks, he says nice things like: NATO does not seek confrontation and none of its moves are directed at Russia. NATO countries just have to protect themselves against Russia which they see as a threat.
Typically the talk is about an actor, a country, a leader – not about issues or trends that challenge the Alliance and certainly not that its own war adventures have weakened it in moral and legitimacy terms.
On their own side, NATO leaders buy none of – similar – Russian peace rhetorics. If you ask them why, they would say: Because as long as the Russians have offensive capabilities, there is also a risk that good/defensive official motives may – within weeks – be turned into an offensive, aggressive stance and we will be attacked. Can't trust them!
But NATO itself excels in offensive projects, plans and capabilities – such as forward positioning, bases, long-range bomber and fighter planes, Ballistic Missile Defense and nuclear weapons – nuclear weapons are by definition never defensive because of their unlimited destructive capacity and because they can, by definition, not be used on one's own territory.
To put it crudely: If you have no aggressive intentions directed at anyone – then scrap your offensive capabilities including long-range, particularly destructive and nuclear weapons and preserve only what can be used for defense – i.e. if you are attacked.
Why should you scrap the offensive elements? Because, no matter what you say about your intentions, the other side will see you as potential aggressive because you offensive weapons can reach them: If you don't plan to come to our territory, then why do you have systems that can reach our territory and create unspeakable destruction on our people and culture??
Upholding offensive arsenals is a clear indicator of the possibility that officially stated defensive intentions can change to the opposite – how should NATO otherwise feel threatened by today's Russia?
The eternal but non-credible threat needed by MIMAC
There are good-hearted people who believe that countries have competent experts who along a series of indicators measure and judge which security challenge are waiting in the future – and a series analyses of the threat towards their country on this or that time horizon.
The probability of each threat is also evaluated – to help politicians with limited budgets to allocate money to guard against some 'realistic' but not all possible/thinkable threats.
The – again very good-hearted – people believe that politicians and the industry then decide about the appropriate national defence, the necessary minimum of what we call a (military) defence policy and other measures to meet the challenges.
Unfortunately, as has been known since the last 50 years – except to politicians and the media – this description of security politics has nothing to do with reality.
Here is how it works, instead. Read the rest of this entry »