Posts Tagged 'Deep state'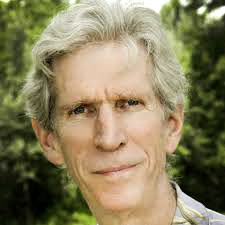 The U.S. intelligence community's extraordinary campaign of leaks claiming improper ties between President Trump's team and Russia seeks to ensure a lucrative New Cold War by blocking detente, reports Gareth Porter.
February 25, 2017
By Gareth Porter
Opponents of the Trump administration have generally accepted as fact the common theme across mainstream media that aides to Donald Trump were involved in some kind of illicit communications with the Russian government that has compromised the independence of the administration from Russian influence.
But close analysis of the entire series of leaks reveals something else that is equally sinister in its implications: an unprecedented campaign by Obama administration intelligence officials, relying on innuendo rather than evidence, to exert pressure on Trump to abandon any idea of ending the New Cold War and to boost the campaign to impeach Trump.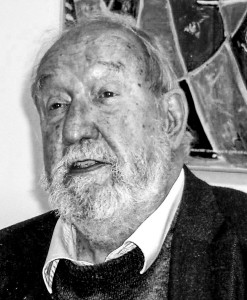 By John Scales Avery
In his book, "The Deep State: The Fall of the Constitution and the Rise of a Shadow Government", Mike Lofgren called attention to the fact that much of the real power in Washington is not controlled by the President and members of Congress, but is in the hands of multi-billion-dollar organizations that are not only huge, but also unelected and secret, for example the CIA, NSA and FBI.
The enormous power of the deep state is undemocratic by definition, since its organizations operate without public knowledge or control. Its power is not only undemocratic but also extremely threatening to the lives of Americans, and also to to the lives of people throughout the world.
This serious threat comes from the fact that the deep state seems to be under the control of the Military-Industrial Complex. It promotes aggressive policies that risk nuclear war.
Most people of good will in the United States and elsewhere oppose Donald Trump's racism, bigotry, climate change denial and neo-fascism.
It is a mistake, however, to attack his wish for better relations with Russia. A nuclear war between Russia and the United States would be a catastrophe of unimaginable proportions, from which human civilization would hardly recover. In a situation of tension, such a war could occur through human error, technical failure, or escalation, although neither government planned for it or wished for it.
I've written about militarism's hostages and the risk nuclear weapons and command structures pose to humanity' survival here.
And here is an analysis of the flaws of the concept of nuclear deterrence. In addition, nuclear weapons are illegal and their use unethical.
The above-mentioned military-industrial complex (MIC) that Dwight D. Eisenhower warned the world against in his farewell speech in 1961 is dealt with in some detail here.
Recently the CIA forced the resignation of General Mike Flynn by making public some (illegal) telephone wiretaps of Flynn's conversations with the Russian Ambassador. Here an insightful analysis in the Deep State perspective.
Former Democratic presidential candidate Dennis Kucinich commented:
"What's at the core of this is an effort by some in the intelligence community to upend any positive relationship between the U.S. And Russia… There are some people trying to separate the U.S. And Russia so that the military industrial intel axis can cash in. There's a game going on inside the intelligence community where there are those who want to separate the U.S. From Russia in a way that would reignite the Cold War."
Here is the video in which he talks about these deeply serious aspects of American politics and tells the American people to wake up!
In order to avoid the threat of a catastrophic nuclear war with Russia, it is vitally important that the American people should regain democratic control of their government.

Editor's notes
A few minor changes have been made here to Avery's original and links inserted to help the reader navigate to the important sources.
We want you to be aware of the incredibly comprehensive and diverse production of analysis by John Scales Avery can be found here. Also, be aware of his huge three-part Collected Essays from Irene Publishing.
His lifelong work for global peace, nuclear abolition, harmony with our planet and global ethics would certainly qualify for a Nobel Peace Prize in the spirit of Alfred Nobel's will.