Posts Tagged 'good versus evil'
A personal pledge provoked by the debates about Syria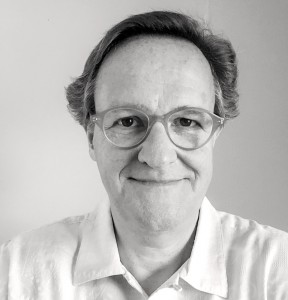 Summary
About 95% of all debates about conflicts and war that we see in politics, mainstream media, the Internet and social media focus on the violence, who uses more or less of it and who is, therefore, the evil party.
This approach places direct violence – such as human rights violations, killings, bombings etc. – in the centre of the attention and that is unfortunate because violence is always only a symptom. I call this the simplifying or reductionist approach; invariably it has populist connotations too and usually ends up in mud-slinging.
I argue in this analysis that this reductionist approach is counterproductive and that – because of the defining characteristics of these debates – the underlying conflicts/problems that cause the violence are never in focus and that no international complex conflict can be explained even rudimentarily by asserting that one single individual's personality or behaviour is the root cause, the problem or the conflict itself.
Secondly, I explain what makes the reductionist approach so typical and 'natural' in the eyes of Westerners. We have to be aware of the deficits of this entire approach to conflict which, I argue, is also related to Western ways of thinking, including Christianity. (You may jump this section if you are more attracted to practical implications than to philosophy).
The third section deals with the conflict and peace approach as an alternative – arguing that only through that can we arrive at the necessary dimension: How can the violence stop and how can the conflicting parties change their perceptions, attitudes and the problem/conflict that stands between them so that peace can unfold. Like the science of medicine, it has a focus on the disease and we do a Diagnosis, Prognosis and Treatment by finding the root causes rather than just treating symptoms.
Finally I make the pledge to never again participate in discussions within the reductionist discourse of the violence and who-is-good-and-who-is-bad. I will spend my energy, instead, on the constructive conflict and peace approach that is also the only one that will benefit the innocent victims in conflict zone, the people who have never even thought of taking up arms.
In short, it is a refusal to let the violence and 'evil' individuals take centre stage in any discourse and instead look at problems and their resolution together with peace-building and thus – Gandhian style – let non-violence and peace-making by peaceful means take centre stage:
Since this author is a peace and future researcher, I shall no longer participate in any discussion or debate about a conflict or war in which the main focus is on the direct violence and one or more participants point out that they know who the bad guy is and seek to frame or place me on this or that or the other side.
Under "PS" you'll find my four-part view on matter of justice which of course is part and parcel of peace-building.
• • •
I've experienced it repeatedly over the last good 20 years, since the bad old days of Yugoslavia's dissolution wars and I see it now, only more viciously, in the discussions about Syria in the old media as well as the social media:
If you are not clearly supporting party A to a conflict you must be a supporter of B.
From that follows:
Since I am in favour of the good guy A, you are a bad guy because you side with B (or don't side with A).
This approach can be categorised as simplistic and reductionist. It prevents an understanding of what a conflict is about and hinders peace thinking and proposals.
It also amounts to legitimating more war.
This approach is wrong and counterproductive because invariably it:
1) builds on the assumption that there are only two sides in a conflict; that is never the case in complex international conflict;
2) builds on the either/or fallacy that you must be pro-B since you are not pro-A, overlooking the simply fact that one could also sympathize with party C and/or M and/or V; alternatively that all participants behave in such a manner that you sympathise with no one;
3) focuses on parties, or actors, and not on the underlying problems that make the parties fight each other;
4) satisfies people's more or less narcissistic need for being right and being confirmed as being morally superior – irrespective of whether or not they understand the issues;
5) builds implicitly upon the assumption that the two parties represent Good and Evil and that all of the good ones are on one side, all of the bad ones on the other;
6) creates endless, sterile debates Read the rest of this entry »