Posts Tagged 'Russian media'
By Jonathan Power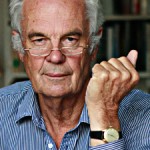 Moscow, November 18th 2014.
The English language "Moscow News" newspaper doesn't worry much about censorship. It goes for the jugular on a regular basis. But it is doubtful if President Vladimir Putin gives it a thought. Its audience is almost entirely expatriate businessmen, diplomats and journalists.
For the Russian-language papers and broadcasting channels it is a different story. Over recent years the state has taken over more and more. Still there are chinks of light- sizeable ones, although admittedly Putin could shut these off if he wanted to. One of these is the internet, which suffers only from the censorship of a handful of personal sites and would be impossible to stifle completely given the way "close-downs" can be circumvented.
A contributor to The Moscow News made a good point: Read the rest of this entry »