Archive for the 'Media & conflict' Category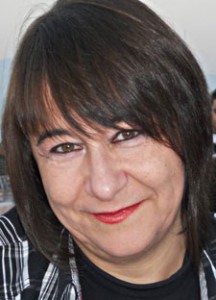 By Biljana Vankovska
Text of report by Macedonian newspaper Nova Makedonija on 12 June
Commentary by Biljana Vankovska: "Russia ante portas!"
The UK The Guardian recently issued a bombastic report based on certain intelligence leaks, apparently resembling WikiLeaks, that revealed the big and terrifying secret of the Russian bad boys working on Macedonia's distancing from the West for nearly 10 years through the use of old-fashioned methods (strange and mysterious spies and conspirators) and sophisticated means of influence via public diplomacy and "soft power".
This crown "evidence" has fitted in perfectly with the subtle campaign that a number of national media has been leading for a while now, promoting the "intimidating notion" of the Macedonians regarding Russia as a friendly country. An opinion poll on our foreign political orientations has indicated that as many as 17 per cent of the respondents have a positive view on Russia.
Imagine, these impertinent persons have dared reduce the incredible 95 per cent of people who support the West, which was typical only of [Albanian communist leader] Enver Hoxha's Albania and Bulgaria during [Bulgarian communist leader] Zhivkov's era!
This thesis is being reiterated ad nauseam and serves a double purpose: first, it should prove the harmful effects of the perfidious policies of the VMRO-DPMNE's [Internal Macedonian Revolutionary Organization-Democratic Party for Macedonian National Unity] fake patriots and, second, such an approach of the journalists' genuine shock and concern is a preventive disciplinary measure for those who – Heaven forbid – would dare criticise the West.
It is interesting that The Guardian report deals with the "self-leakage" of the Macedonian Counterintelligence Agency and that the text was prepared by famous Macedonian journalists.
The story of Russia's clout, spread through the media propaganda of our journalists who think that it is virtuous to play into the West's hands, has (once again) imposed our country as an instrument to settle a score between the great powers. Read the rest of this entry »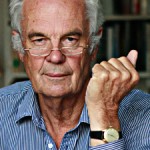 By Jonathan Power
The United Nations is often scapegoated for the falling short of its peacekeeping troops and deployments. Why are they not in Syria or Yemen, Libya or along the Palestinian/Israeli border? Why did the US and the UK make it impossible for the few UN troops present at the onset of the genocide in Rwanda to have their numbers significantly augmented? As a result those few on the ground had no choice but to withdraw when some of their members were killed and their genitals stuffed in their mouths.
All good questions if not easy to answer. In Syria, for example, where exactly would they be deployed?
But a better question is why didn't they go in at the beginning of the civil war when things weren't so complicated and Al Qaeda and ISIS were not around?
Then there is the bad behaviour of UN troops.
In Mali, French peacekeepers were found to have engaged in paedophile activity with local children. In the Congo peacekeepers from the Indian subcontinent have been found to be raping. In Bosnia, Dutch troops washed their hands and pulled back after they felt they couldn't do anything to avert the onset of a pogrom that happened almost before their eyes.
In Somalia, US troops supposedly there under UN command, fled when the going got rough, and then President Bill Clinton blamed the UN for the debacle.
On the other side of the coin are the great unsung victories of the UN troops – in El Salvador where at the end of the civil war the UN held the ring and organised fair elections. In Namibia at the end of the colonial war against South Africa the UN did the same. In Cyprus it averted a Bosnian-type Christian/Muslim war. Read the rest of this entry »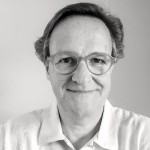 By Jan Oberg
TFF PressInfo # 421
June 30, 2017
You're probably an avid consumer of news and reports in one or more daily media – local, national or global. You want to be well-informed and say interesting things when you meet friends and colleagues.
And you certainly don't want to find out that you've been taken for a ride by fake news, half-truths, bias or omissions by media that you trusted because you thought you could.
Now ask yourself whether you remember to have seen one or more of these essentially important initiatives and reports recently, all pertaining to nuclear weapons, the risk of nuclear war and advocacy of nuclear abolition:
1) That a large majority of UN members have drafted a treaty that shall declare nuclear weapons illegal, once and for all?
If not, go here and enlighten yourself on one of the most constructive and visionary initiatives in today's otherwise gloomy world situation.
2) That a conference is taking place these very days about that goal and its process?
If not, go here.
3) That a scary new film shows why Americans should be very nervous about nuclear arsenals?
If not, go here.
4) That the Marshall Islands filed a lawsuit against all 9 nuclear weapons states for failing to comply with their international legal obligations?
If not, go here and see how the smallest actor of all took responsibility on behalf of 7 billion people.
5) That the Nuclear Crisis Group advocates – just a couple of days ago – that steps be taken urgently to de-escalate nuclear flash point such as NATO-Russia and North Korea?
It consists of predominantly former nuclear weapons commanders, ambassadors and scholars, mostly American
If not, go here – this report has not be mention by one single mainstream/make-believe media!
6) That there is an open letter written to Trump and Putin, meeting in Hamburg soon, urging them to declare that a nuclear war can't be won and must never be fought and to cooperate on a series of other issues?
If not, go here – they are politicians, ministers and ambassadors from the US, Russia, Germany and England.
How many of these had you any knowledge about? Read the rest of this entry »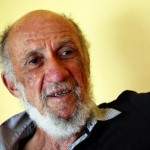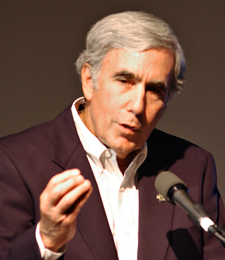 By Richard Falk* and David Krieger**
TFF PressInfo # 420
June 30, 2017
Prefatory Note
This jointly authored essay was initially published in The Hill on May 30, 2017 under the title, "Averting the Ticking Time Bomb of Nukes in North Korea." We did not choose such a title that is doubly misleading: our contention is not that North Korea is the core of the problem, but rather the retention of nuclear weapons by all of the states pose both crises in the context of counter-proliferation geopolitics and with respect to the possession, deployment, and development of the weaponry itself; a second objection is with the title given the piece by editors at The Hill.
While acknowledging the practice of media outlets to decide on titles without seeking prior approval from authors, this title is particularly objectionable. The term 'nukes' gives an almost friendly shorthand to these most horrific of weapons, and strikes a tone that trivializes what should be regarded at all times with solemnity.
Alarmingly, tensions between the United States and North Korea have again reached crisis proportions. The United States wants North Korea to curtail any further development of its nuclear weapons program, as well as to stop testing its missiles. North Korea evidently seeks to bolster its security by acquiring a sufficiently robust deterrent capability to discourage an attack by the United States.
The unpredictable leaders of both countries are pursuing extremely provocative and destabilizing patterns of behavior. Where such a dangerous interaction leads no one can now foresee. The risk of this tense situation spiralling out of control should not be minimized.
It is urgent that all governments concerned make a sober reassessment in a timely manner. The following questions need to be addressed:
• What can be done to defuse this escalating crisis?
• What should be done to prevent further crises in the future?
• What could be learned from recurrent crises involving nuclear weapons states?
It is discouraging that the White House continues to rely mainly on threat diplomacy. It has not worked in responding to North Korea's nuclear ambitions for the past few decades, and it is crucial to try a different approach.
Currently, there are mixed signals that such a shift may be underway. President Trump has turned to China, imploring that it use its leverage to induce Kim Jong-un to back down, and has even mentioned the possibility of inviting Kim for crisis-resolving talks. Also relevant and hopeful is the election of Moon Jae-in as the new president of South Korea, and his insistent calls for improved relations with the North.
In the end, no reasonable person would opt for another war on the Korean Peninsula. The only rational alternative is diplomacy. But what kind of diplomacy?
American reliance on threat and punitive diplomacy has never succeeded in the past and is almost certain to fail now. We assuredly need diplomacy, but of a different character.
It is time to abandon coercive diplomacy and develop an approach that can be described as restorative diplomacy. Coercive diplomacy relies on a zero/sum calculus consisting of military threats, sanctions, and a variety of punitive measures. Read the rest of this entry »
This is TFF Live on Facebook on the occasion of NATO's Summit in Brussels on May 25, 2017.
We use TFF Live on Facebook because it is handy, personal and interactive and because such live broadcasts have a larger organic spread that texts, images, links and even YouTube videos. And we want to make use of the technological developments as they help TFF reach out to ever more.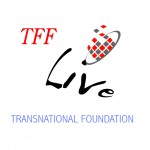 I feel very strongly about the harmful modes of operation of this US$ 900 billion giant element of the global Military-Industrial-Media-Academic Complex (MIMAC) and shall therefore be most grateful if you would spread it. This is the url of it. Thanks!
By Jan Oberg

"The Debate" on April 16, 2017 with Richard Millett and Jan Oberg illustrates quite well two distinctly different perspectives on conflicts in general and Syria in particular.
Its focus is on the difference in media coverage of the terrible events in Khan Seykhoun and al-Rashideen but there is much more to it.
I'll keep on struggling for the conflict and peace perspective against the violence perspective that sees black-and-white only and continues the seemingly eternal blame game – and thus legitimates more, rather than less, warfare.
Happy if you care to share and continue the – meta – debate!
TFF Live
April 12, 2017
The secretaries of state, Tillerson and Lavrov meet today. We seem to enter a stage of what must appropriately be perceived as a frosty new Cold War.
In the worst of cases this can lead to a new Cuban Missile Crisis. God forbid!
And a few words about Western mainstream media unwillingness to deal with NATO criticism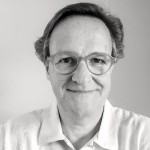 By Jan Oberg
It's as amazing as it is frightening how the West – a group of countries allegedly fighting for truth against propaganda and fake news by others – leads exactly that game itself.
And so is the degree to which Western allegedly free media – meaning free also of political powers that be – continue to ask no questions and do no research. We are obviously living in the post-intellectual age, knowledge having been replaced by marketed and more or less invented, elite self-serving narratives. For instance…
Take a close look at what Gen. Curtis M. Scaparrotti, commander of U.S. European Command, says when testifying before the US House Armed Service Committee. He is also SACEUR – Supreme Allied Commander Europe, the man whose views and actions will decide the fate of 500+ Europeans should there be a major war in this region of the world.
What is says is plain irresponsible. It's beyond the rational. While it may not be fake news, it's an example of ignored, omitted news.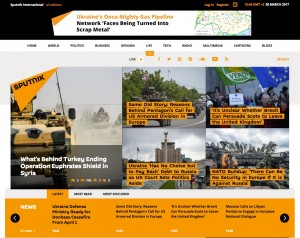 He blows up beyond recognition the so-called Russian threat. There is no single evidence of it in his statement – why it would happen, how, where, with what motives the Moscow would have and – in particular – how likely it is to become reality. He merely asserts it – based upon a wildly exaggerated estimate of his own authority: Read the rest of this entry »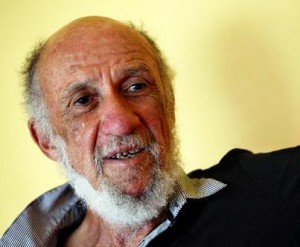 By Richard Falk
Here is the highly controversial report's full text with co-author Richard Falk's introductory comment on the conflict its publication has created.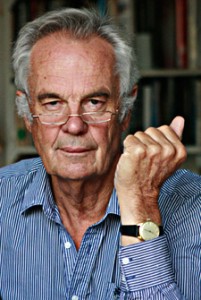 By Jonathan Power
March 7th 2017.
The state of being vigorously anti the Russian president, Vladimir Putin, is becoming out of control. It is in danger of becoming pathological and self-destructive. What does the West gain in the long run if it sees nothing ahead but being anti-Russia?
The West is in danger of having embarked on a journey to nowhere. Russia is not going to change significantly in the near future. The very close Putin/ Dimitri Medvedev team are going to remain in the saddle for a long time.
We are not yet in a second Cold War. Those who say we are don't know their history.
The Cold War was years of military confrontation, not least with nuclear arms. It was a competition for influence that stretched right around the globe and it was done with guns. There was the Cuban missile crisis when nuclear weapons were nearly used.
If Putin is here to stay we have to deal with him in a courteous and constructive way. Russia is not a serious military threat. President Donald Trump's proposal for an increase in US defence spending is larger than the whole of the Russian defence budget.*
Neither is Russian ideology. When the Soviet Union was communist there was a purpose behind Moscow's overseas policies – it was to spread the type of government of the supposedly Marxist-Leninist workers' state. No longer.
Today the militant anti-Putinists – I would include in this group Barack Obama, most of the big media in much of the Western world and most, but by no means all, EU leaders – believe they are defending the US-led "liberal democratic order". They believe that Russia is intent on undermining it. In their eyes it is democracy against authoritarianism.
But it is not. Read the rest of this entry »