Archive for the 'Libya' Category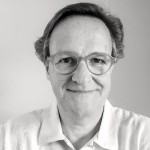 By Jan Oberg
Added at the bottom on November 23, 2016:
The – bizarre – White Helmet Mannequin Challenge video;
The Swedish Institute of International Affairs's event with the White Helmets on November 24;
The Right Livelihood Award Foundation's Award Ceremony to take place on November 25
While thousands of humanitarian organisations around the world are struggling fiercely with diminishing support from governments and the public, one has achieved a surprising amount of support from Western governments in a surprisingly short period of time and gained a surprising attention from mainstream media and ditto political elites: The Syrian Civil Defence or White Helmets.
Their name of course makes you think of the UN's Blue Helmets and white is the colour of those who should be protected in harm's way – and the colour of innocence. However, for many years there has been an Argentinian relief organisation with the same name.
The SCD or White Helmets counts nearly 3.000 rescue workers who operate in very dangerous areas in rebel-held territories in Syria and claims that it has, in three years, rescued about 70.000 lives according to its Twitter account (or 65 per day).
Contrary to what you might think, it isn't a Syrian organisation because Syria has its own organisation, incidentally also called Syria Civil Defence, which was established in 1953 and is registered with ICDO, the International Civil Defence Organisation, since 1972.
The White Helmets seems to have an annual budget of US$ 30 million and has raised a total support of well over US$ 100 million. And it seems that they operate exclusively in war zones in which the fighting against the Syrian government and the Syrian Arab Army takes place, i.e. in 'liberated' areas where hundreds of groups and some 80 countries, mainly NATO members, Gulf states and Saudi-Arabia, operate.
On the White Helmets' briefing page it is stated that "funding for their humanitarian relief work is received from the aid budgets of Japan, Denmark, the Netherlands, the United Kingdom and the United States."
Here is how the Foreign Ministry in Copenhagen explains the roughly US$ 9 million to the White helmets from Denmark, a country that bombs in both Iraq and Syria.
Other civil society and humanitarian organisations inside Syria have not been so fortunate. You've probably not heard that much about the Syrian Arab Red Crescent and its work? How much/little support have they received from Western humanitarian-concerned governments? And in general, civil society organisations in Syria – women, peace, human rights, culture, etc. – have received nothing like US$ 100 million in a few years and no one has such a flashy media appearance as the White Helmets.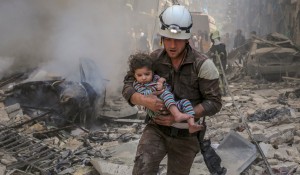 Photo from the White Helmets' homepage
The White Helmets was started in 2013 by James Le Mesurier who seems to have tried a little of everything everywhere, including the grey zones of special forces and intelligence in virtually all NATO wars, Yugoslavia in particular. He later set up a foundation in Holland to gather the funds. Here is a recent account by Scott Ritter, former US Marine Corps intelligence officer and weapons inspector in Iraq with tremendous knowledge of things Middle East:
"The organizational underpinnings of the White Helmets can be sourced to a March 2013 meeting in Istanbul between a retired British military officer, James Le Mesurier—who had experience in the murky world of private security companies and the shadowy confluence between national security and intelligence operations and international organizations—and representatives of the Syrian National Council (SNC) and the Qatari Red Crescent Society. Earlier that month, the SNC was given Syria's seat in the Arab League at a meeting of the league held in Qatar.

At that meeting, the SNC assumed Syria's seat, and the Arab League authorized member states to actively provide support, including arms and ammunition, to the Syrian rebels. The Qataris, working through the SNC, helped assemble for Le Mesurier $300,000 in seed money from Japan, the United States and the United Kingdom for a seven-day course designed to train and equip a 25-person rescue team, recruited by the SNC, for duty in so-called "liberated areas" of Syria. The SNC made available a pair of Syrian activists—Raed Saleh and Farouq Habib—to assist Le Mesurier in this work.
The group is – as will be seen below – treated as uncontroversial in virtually all Western mainstream media. However, there is enough material with documentation to merit caution. Read the rest of this entry »
By Jan Oberg
– speaking out on PressTV on September 24, 2016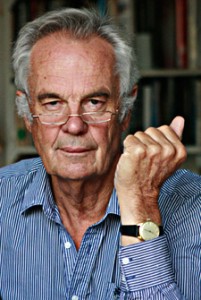 By Jonathan Power
September 6th 2016
The French ambassador to the US from 1902 to 1924, Jean-Jules Jusserand, observed that distant powers could not easily threaten the US because "On the north, she has a weak neighbour; on the south, another weak neighbour; on the east fish and on the west, fish".
The coming of the submarine-based nuclear missile has not changed that. Apart from the fact that no enemy would dare use them for fear of retaliation, and that there is no country in the world that feels that hostile to America (accept North Korea), the fact is America is too big and too far away to be invaded and dominated. There could not be a blitzkrieg by a foreign army across the mid-west or a Vichy America.
The real tragedy of 9/11 is just as a majority of the US electorate had settled into a post-Cold War comfort zone with the new president, George W. Bush, not being overly pushy or confrontational in foreign affairs, America was jolted so badly that a large proportion of its electorate – maybe half – has been paranoid ever since. Enemies are once again seen under the bed.
Enough of the electorate have persuaded themselves that they are insecure Read the rest of this entry »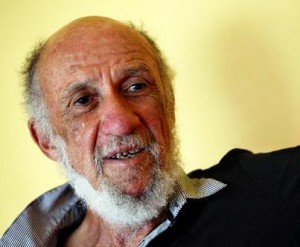 By Richard Falk
The Case for Disengagement
A few years ago Barack Obama made much of an American pivot to East Asia, a recognition of China's emergence and regional assertiveness, and the related claim that the American role in Asia-Pacific should be treated as a prime strategic interest that China needed to be made to respect.
The shift also involved the recognition by Obama that the United States had become overly and unsuccessfully engaged in Middle Eastern politics creating incentives to adjust foreign policy priorities. The 2012 pivot was an overdue correction of the neocon approach to the region during the presidency of George W. Bush that reached its climax with the disastrous 2003 intervention in Iraq, which continues to cause negative reverberations throughout the region.
It was then that the idiocy of 'democracy promotion' gave an idealistic edge to America's military intervention and the delusion prospect of the occupiers receiving a warm welcome from the Iraqi people hit a stone wall of unanticipated resistance.
In retrospect, it seems evident that despite the much publicized 'pivot' the United States has not disengaged from the Middle East. Its policies are tied as ever to Israel, and its fully engaged in the military campaigns taking place in Syria and against DAESH.
In a recent article in The National Interest, Mohammed Ayoob, proposes a gradual American disengagement from the region. He makes a highly intelligent and informed strategic interest argument based on Israel's military superiority, the reduced Western dependence on Gulf oil, and the nuclear agreement with Iran.
In effect, Ayoob convincingly contends that Read the rest of this entry »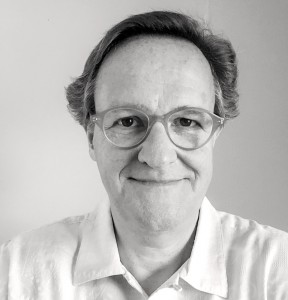 By Jan Oberg
Hillary Rodham Clinton was nominated last night by the Democratic Party as its candidate for the U.S. Presidency. She may well win on November 8.
What a tragedy for Western democracy that the leader of what is still called the free, democratic world cannot produce better candidates than Trump and Clinton through a disgustingly commercialized and corrupt political process where candidates like Jill Stein – did you ever hear of that candidate? – doesn't have a chance because she cannot mobilize the funds.
As a European intellectual with a life-long commitment to peace and democracy, I find little reason to celebrate.
And why the total focus on a few individuals at the top but not the structures that will run them both, such as the Military-Industrial-Media-Academic Complex (MIMAC); the cancer in many societies, including Russia, that President Eisenhower warned the world about in his farewell speech already in 1961?
How short the media memory! Hillary Clinton's nomination celebrated all over the mainstream press as a victory for the party – preventing it from splitting – and for all women.
But how can people – women in particular – really believe in such genderism: that she will be a better president for the US and the world because she's a woman? Hasn't the world learnt anything from the inverse racism:that Obama would be a great president because he is black?
How blind the media to militarism, war and other violence: Not one media focuses on the Clinton's well-documented fascination with violence and war.
It's time to refresh the memory of the Clintons:
Bill Clinton's record
From 1994 BC broke all promises made by his predecessors and other Western politician to Gorbachev about "not expanding NATO an inch". He started out in Tblisi, Georgia. I happened to be there, spoke with the U.S. representative to the country and got a sense what was coming. Later too in Yugoslavia.
There is a straight line from that fatal arrogance to today's Second Cold War in Europe, Ukraine having – predictably – to be the this-far-and-no-longer country of that mindless and reckless expansion that should never have happened.
BC's interventionist record is also forgotten: He bombed in Afghanistan, Sudan, Iraq, Bosnia, Kosovo and Serbia – the latter much much worse from any point of view than the Russian annexation of Crimea. It was based on the fake Rambouillet "talks" between Serbs and Kosovo-Albanians, his public lies about there being an ethnic cleansing of all Albanians in Kosovo coming from Slobodan Milosevic whom he called a new Hitler.
No such plan was ever found – and I know a bit about it because I was a goodwill adviser both to three governments in Belgrade and to the non-violent Kosovo-Albanian leadership under Ibrahim Rugova.
It was Clinton's Secretary of State, Madeleine Albright, who masterminded much of it and is on record for saying that it was politically justifiable that the sanctions on Iraq had killed 500.000 innocent people. And they continued.
And she, having survived as a refugee child in Belgrade, Serbia, with her Czechoslovakian family during the Second World War and spoke Serbian is on record for hatred of the Serb people.
Conveniently, the West has forgotten it all. BC is such a charming man (who just told us at the reality show-like democratic convention how much he loves his wife).
His administration was one of the most militarist.
Hillary Clinton's record
There is no excuse for having forgotten her record. GFrom 2009 to 2013, she served as Secretary of State under Obama, the US president who has been engaged in warfare during more days than any other US President according to the New York Times.
HC has supported all the wars she could and she was a mastermind of the war in Libya. One remembers the film clip showing her happiness at Khadafi's death.
She is a Cold Warrior, anti-Russia, anti-Putin Russians will be great for fighting Putin.
Her war-promoting record is as long as it is well-documented.
The most solid documentation is that of professor Stephen Zunes. Read the rest of this entry »
Commenting on PressTv on July 22, 2016 after yet another tragedy in the Mediterranean.
But how much did the media cover that in comparison with the Nice tragedy – and Hollande's killing of 120 innocent civilians as revenge for Nice (which at the time was not known to have any connections to ISIS or similar)?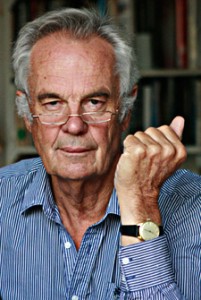 By Jonathan Power
Within a matter of days a self-appointed ISIS "lone wolf", Omar Mateen, with no actual links to home office Isis has created mayhem in Orlando, Florida, with his killing of 49 people in a gay club, and the Iraq army has pushed Isis troops out of most of the important city of Falluja.
Maybe it is an exaggeration to say that ISIS is on the run its bailiwicks of Iraq and Syria but it is certainly taking very bad hits. Two years after sweeping through northern Iraq and capturing the oil city of Mosul in 2014 they are now on the defensive. ISIS has lost nearly half of the Iraqi territory it held. (i.e. an area about half that of the UK). It has lost much of its oil infrastructure.
It is taking lots of casualties. In Syria it is fighting on two contradictory fronts – the regime in Damascus, supported by Iran and Russia and against the non-Islamist rebels, supported by the US and the Arab states.
Meanwhile the flow of foreign fighters on which it has depended is slowing up and large numbers are returning home. Funding is drying up.
This indeed is why Mateen, the lone wolf, is so important to ISIS. ISIS spokesman, Abu Muhammad al-Adnani, has asked ISIS sympathisers to stay where they are. "The smallest action you do in the heart of [your] land is better and more enduring to us than what you would do if you were with us."
Is this a switch in tactics? We do not know yet.
What we do know is Read the rest of this entry »

Jan Oberg's comments on the Merkel selfie, lack of EU refugee management and answers what to do if there are terrorists coming among the refugees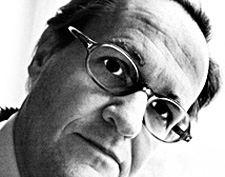 By Jan Oberg
The EUropean Union – a criminal? The EU that has peace as it's top goal and received Nobel's Peace Prize? The EU with Schengen and Dublin? The EU with "European" values, humanism and mission civilisatrice that tells others how to live in accordance with international law and in respect for human rights?
We live in times where little shall surprise us anymore. The answer to the question – will EU become a criminal in international law terms? – will be answered on March 17 and 18 when the EU Council meets to decide whether or not to carry through the agreement with Turkey about how to handle refugees.
Amnesty International knows what it is all about. AI uses words such as "alarmingly shortsighted", "inhumane", "dehumanising", "moral and legally flawed" and "EU and Turkish leaders have today sunk to a new low, effectively horse trading away the rights and dignity of some of the world's most vulnerable people."
And "By no stretch of imagination can Turkey be considered a 'safe third country' that the EU can cosily outsource its obligations to," says Iverna McGowan, Head of Amnesty International's European Institutions Office.
When Amnesty International expresses itself this way, we should listen very very carefully. I do and I've signed Amnesty's Open Letter to Swedish prime minister Löfvén protesting that Sweden too may join this inhuman and law-violating agreement with Turkey. Hurry up, it is tomorrow!
Behind every refugee stands an arms trade, stands militarism. Read the rest of this entry »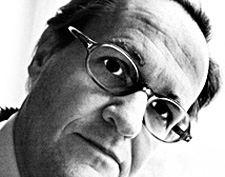 By Jan Oberg
Five years ago
In 2011 when it all began, an educated conflict analyst or otherwise conflict competent person would have said about the conflict in Syria that it was a very complex thing, caused by history, environment, traumas, external factors, the economic situation, etc. And that al-Assad and his government was certainly an important reason but far from the only one.
The conflict expert would have warned against at last four ways of thinking:
a) any interpretation that put all the good people on one side and all the bad people on the other – because there are no conflicts in the world with only two such parties;
b) any idea that the conflict could be solved by siding with the presumed good ones and going against the bad one(s);
c) every attempt to 'weaponise' the conflict and increase the level of violence, the duration of the conflict and the human suffering;
d) any and every idea that foreigners would know better than the Syrians themselves – government, opposition and citizens in civil society – what should be a solution.

Finally – the professional conflict and peace worker would have maintained that you can't make peace by asking one person – not even brilliant ones like Kofi Annan or Staffan di Mistura – with a small team around him and some shuttle diplomacy to succeed with facilitation, consultations, brainstorming, proposal-making, mediation and, finally, some kind of negotiations leading to a peace agreement in what is undoubtedly one of the most complex and 'hard' conflicts on earth.
Peace-making requires a completely different approach to not just be a pawn in the wider war game – a game that according to Al-Jazeera today encompasses some 900 military groups – add to that government forces and all the political and civil groups that don't carry weapons: 1500?
Five years later – at least 250.000 dead people, 3 million refugees and 6,5 million internally displaced people, cities, economy, cultural heritage destroyed – anyone can see that no one listened to such simple conflict rules of thumb.
Conflict and peace illiteracy
The self-appointed and completely un-educated, peace-makers of the international community – presidents, prime and foreign ministers of the US, NATO, Russia, etc. – did about everything else.
It seems to not even occur to them or to the media that Read the rest of this entry »