Archive for the 'Ex Yugoslavia' Category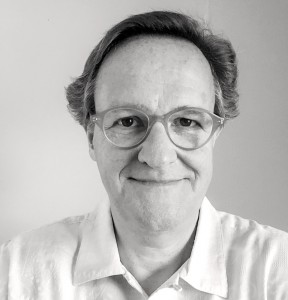 By Jan Oberg

TFF Series "The New Cold War" # 6
How did Western Europe survive the much stronger Soviet Union & Warsaw Pact 30-40 years ago? A pact that had about 70% of NATO's military expenditures where today's Russia has 8%? How did we get on after the Soviet invasion of Hungary and Czechoslovakia – and a Union with much more global military and political influence?
Europe did so through a well-maintained military capacity, or superiority, technical superiority and, of fundamental importance to security – confidence-building measures (CBM).
And through a political leadership by personalities who knew what the 2nd World War had implied and why it must never happen again. One towering figure of course being Willy Brandt, the German chancellor who had himself been a refugee in Norway during the war.
CBMs were meant to both uphold a high level of war-fighting capacity while also seeking military early information/warning, attending each other's military exercises, etc. They resulted in the establishment of the very important OSCE – Organisation for Security and Co-operation (then C for Conference) in Europe with the Helsinki Final Act of 1 August1975. It contained politico-military, economic, environmental and human rights dimensions – 'baskets' that were seen as related to each other and which served as dialogue points between the two blocs.
The visionary President Urho Kekkonen of Finland was credited as the main architect of the CSCE – and his Finland was neutral but upheld a co-operation agreement with the Soviet Union.
Finland was also the only country in the European space that could show opinions polls according to which the people felt equidistant to both blocs.
The simple but brilliant idea was this: We need dialogue to feel secure. It was also called Detente. And it implied a disarmament dimension – negotiations about how to mutually scrap weapons in a measured and verifiable manner that both sides had decided they no longer needed.
These negotiations included not only conventional weapons but also the arsenals of nuclear weapons.
In the domain of nuclear weapons, the Non-Proliferation Treaty, NPT, was signed in 1970 and carried four very important provisions:
1) the world shall move towards general and complete disarmament and the nuclear weapons shall be abolished;
2) those who have nuclear weapons shall negotiated them down, in principle to zero and
3) as a quid pro quo for that all non-nuclear weapons shall abstain from obtaining nuclear weapons – and
4) countries who want nuclear energy shall be assisted to introduce this civilian energy technology.
All this happened in the era of Detente and CBM. How had that become possible? Read the rest of this entry »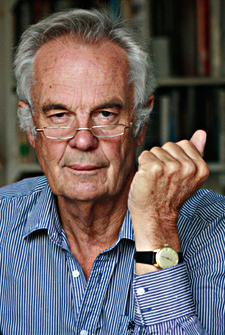 By Jonathan Power
June 28th 2016.
NATO has just announced a plan to send troops to the alliance's eastern flank, close to the Russian border. NATO says it is attempting to deter potential Russian aggression.
The UK, the US, Canada and Germany will lead four battle groups to be based in Poland and the Baltic states. Diplomats say the troops will be a deterrent to Russian aggression by acting as a "tripwire" that would trigger a full response from the alliance if necessary
On Sunday the foreign minister of Germany, Frank-Walter Steinmeier, condemned Western "sabre-rattling and war cries". He said, "Anyone who believes the symbolic tank parades on the Alliance's eastern border will increase security is wrong".
Apart from the appalling fact that the West is contemplating all out war against Russia there is the plain fact that it has expanded NATO in contravention of the solemn understandings given the Soviet Union at the end of the Cold War.
The deal was straightforward: The Soviet Union would agree to the reunification of East and West Germany and accept that East Germany would become part of NATO in return for a non-expansion promise.
It is the breaking of this promise that, more than any other one thing, has fuelled Read the rest of this entry »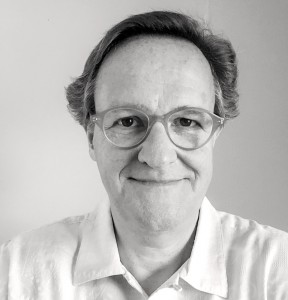 By Jan Oberg
The third article in the TFF series on The New Cold War
We are witnessing a remarkable increase in tension between the US/NATO and Russia these years – and it can not only be explained by whatever we choose to think happened in Ukraine and Crimea. We find a totally new effort on both sides to use social and other media to tell how dangerous "they" are to "us". There is a clear tendency to "fearology" – to instill fear in the citizens on both sides about the capabilities and intentions of the other side.
We find deeply concerned articles about the possibility of war between the two parties – a quarter of a century after the Berlin Wall tumbled.
Why is the new tension rising in Europe between US/NATO and Russia so manifestly dangerous and – with the exception of the Cuban Missile Crisis worse than during the First Cold War?
On a series of indicators, the political Western world – US/NATO/EU and Christian (Orthodox, Protestant, Catholic with sects) – is becoming weak relative to other players in the global society.
The West has engaged in a series of wars that turned into very costly fiascos – from what followed from Sykes-Picot which turned 100 in May 2016 over Vietnam to the destruction of Afghanistan, Iraq, Libya and Syria.
The West is still the largest economic bloc and the 28 NATO members cover about 70% of the world's mind-boggling US $ 1700 billion military expenditures. Africa as a continent, BRICS countries – China in particular – are making progress, also in fields where the West has failed; for instance, China has lifted 400 million Chinese out of poverty in a couple of decades. The wealthy West has done nothing of the sort over centuries but produced a grotesquely, perversely unequal income distribution.
Take a look at the graphs linked to this summary page from SIPRI. They will tell you how world military expenditures in constant prices have risen since 1996 even though the Warsaw Pact had been dissolved. In 2015, the US alone stands for 36% of the world's military expenditures, China for 13% and Russia for4%.
President Obama stated recently that the US military is stronger than the next 8 – here is what he said in his State of the Union Address on January 12th, 2016:
"I told you earlier all the talk of America's economic decline is political hot air. Well, so is all the rhetoric you hear about our enemies getting stronger and America getting weaker," Obama said in his last annual State of the Union address Jan. 12, 2016. "Let me tell you something: The United States of America is the most powerful nation on Earth. Period. Period. It's not even close. It's not even close. We spend more on our military than the next eight nations combined."
In spite of these fact that prove the overwhelming and increasing superiority of today's NATO, we see a constantly increasing propaganda coming out of NATO circles to the effect that NATO is getting weaker and that Russia a formidable, unreliable power just waiting for the next opportunity to invade some country in the West.
Let's take a look back in time. Read the rest of this entry »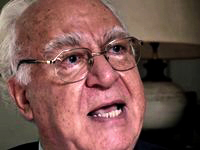 By Farhang Jahanpour
The first article in a TFF Series on The New Cold War
There are many ominous signs that dark clouds are gathering over international relations, from the South China Sea, Taiwan, Vietnam, Japan and South Korea to the Middle East, and to Ukraine and the Baltics. We are entering a new and perhaps a more ominous Cold War.
This is something that will affect all our lives and will plunge us into a new era of East-West confrontation that none of us wants and that all of us should try hard to prevent.
Many young people were born after the end of the Cold War or were too young to remember its horrors, and how the world was on a knife's edge about a possible global confrontation between the two superpowers with thousands of nuclear weapons whose use could have ended human civilization. We, who remember those days, should make sure that we do not see a repetition of that dark period in human history.
Yet, sadly, a Cold War mentality is once again creeping back into political discourse.
The Second World War that killed more than 60 million people and devastated many countries had hardly ended when new hostilities emerged. The dropping of the atomic bombs on Hiroshima and Nagasaki was not so much the final act in the Second World War as the opening shot in the Cold War. Contrary to the stated justifications for the dropping of the bombs as a means of forcing Japan to surrender, it is now clear that Japan was ready to surrender before the use of those awful weapons.
Many historians believe that the real reason for the use of nuclear weapons was to prevent Japan falling into the hands of the Soviet Union, as the Red Army was poised to take on Japan's remaining army in Manchuria, thus forcing Japan to surrender to Russia. Furthermore, it was a clear signal of the West's possession of the new devastating weapons.
For instance, the scientist Leo Szilard who met with US Secretary of State James F. Byrnes in May 1945, reported later: "Byrnes did not argue that it was necessary to use the bomb against the cities of Japan in order to win the war … Mr. Byrnes' view was that our possessing and demonstrating the bomb would make Russia more manageable." (1)
Therefore, far from wanting to save lives, the use of nuclear weapons was to demonstrate America's overwhelming military might, and to issue a warning to Russia.
The war had hardly ended when in a speech in the British House of Commons on 16 August 1945 Winston Churchill referred to "the iron curtain which at the moment divides Europe in twain."
It was in view of those ominous events that mankind decided to create international organizations that would "save succeeding generations from the scourge of war, which twice in our lifetime has brought untold sorrow to mankind." The Charter of the United Nations aimed Read the rest of this entry »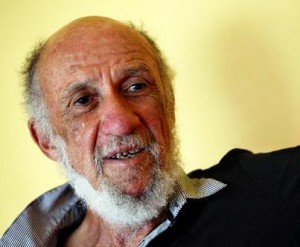 By Richard Falk
Part 1
One of the seemingly permanent contributions of Europe to the manner of organizing international society was to create a strong consensus in support of the idea that only a territorially delimited sovereign state is entitled to the full privileges of membership. The United Nations, the institutional embodiment of international society recognizes this principle by limiting membership in the Organization to 'states.'
Of course, there is an enormous variation in the size, population, military capabilities, resource endowments, and de facto autonomy among states. At one extreme are gigantic states such as China and India with populations of over 1 billion, while at the other are such tiny countries such as Liechtenstein or Vanuatu that mostly rely on diplomacy and police rather than gun powder and armies for security.
All four of these political entities have the same single vote when it comes to action in the General Assembly or as participants at global conferences such at the recently concluded Paris Summit on climate change, although the geopolitics is supreme in the Security Council and the corridors outside the meeting rooms.
From the point of view of international law and organizational theory we continue to live in a state-centric world order early in the 21st century. At the same time, the juridical notion of the equality of states that is the foundation of diplomatic protocol should not lead us astray.
The shaping of world order remains mainly the work of the heavyweight states that act on the basis of geopolitical calculations with respect for international law and morality displayed only as convenient. Yet the political monoculture of territorial states remains formally the exclusive foundation of world order, but its political reality is being challenged in various settings, and no where more so than in the Middle East.
This is somewhat surprising. It might have been Read the rest of this entry »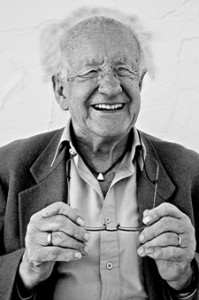 By Johan Galtung
The process has now gone full circle, from Sykes-Picot Agreement negotiated from 1915 to 16 May 1916, about control of the Ottoman Empire, when beaten, to England now joining France in bombing Syria. "Violence In and By Paris" two weeks ago was wrong about England wanting to stay out: the House of Commons on 02 Dec 2015 voted 397 to 223 for bombing; 56 Labor MPs for, only 7 Conservative MPs against.
Russia played a minor role in Sykes-Picot as now also in bombing maybe mainly the opposition to Assad.
As Robert Savio points out, "They all fight to the last Syrian."
The likelihood of an atrocious Paris 13 November type violence in London went up many points. And Russia had a civilian plane bombed.
The USA is as addicted to bombing as a hammer to a nail, not only to use allies and train locals. James A. Lucas, "The United States has killed more than 20 million people in 37 nations since WWII", in 1945 (jlucas511@woh.rr.com) seems not to be enough; they just go on and on. More than a million Muslims killed in West Asia mainly by the USA since 1991. In San Bernardino, somebody may have killed 14 in revenge.
The new name for what they fight, after jihadism, is the Islamic State, calling it sometimes IS, ISIS, ISIL. What is it, this Daesh?
There seem to be heavy elements of Saddam's army, the Baath secular party (also Assad's), and the Tikrit clan from the recent past–now adding maybe ten fighters for each killed by the West. Daesh seems to Read the rest of this entry »
Mairead Maguire, Jan Oberg, Davis Swanson, and Lay Down Your Arms took the case against the Nobel Foundation and thereby indirectly the Nobel Committee in Oslo to the Stockholm District Court on Friday 4th of December 2015.
Full text of the summons
Stockholm, December 4, 2015
Stockholm City Court
Box 8307
104 20 Stockholm
Our ref
8112/L
PETITION FOR A SUMMONS
[BRIEF TO OPEN CASE]
Plaintiffs
1. Mairead Maguire
2. Jan Öberg
3. David Swanson
4. Lay Down Your Arms/Nobel Peace Prize Watch
Counsel
Advokat Kenneth Lewis
Lewis & Partners Advokatbyrå AB
Box 2104
103 13 STOCKHOLM
Respondents
1. Marcus Storch
Grevgatan 65, lgh 1401
11459 STOCKHOLM
2. Göran K Hansson
Sankt Eriksgatan 14, lgh 1304,

112 39 STOCKHOLM
3. Lars Heikensten

Odengatan 75

11322 STOCKHOLM
4. Peter Englund
Dragarbrunnsgatan 63 C
753 20 Uppsala
5. Tomas Nicolin
Karlavägen 11, lgh 1603
114 24 Stockholm
6. Kaci Kullman Five
Lille Toppenhaug 4
1353 Baerums Verk
Norge
7. Staffan Normark
Långängsvägen 27
182 75 Stocksund
Case
Board members´ liability to compensate the Nobel Foundation according to the Foundations Act (1994:1220)
Forum
Ch. 10 Art. 14 Rättegångsbalken (Civil Procedure Act)
As the retained counsel of Mairead Maguire, Jan Öberg, David Swanson and Lay Down Your Arms (Below plaintiffs) I hereby apply for summons of Marcus Storch, Göran K Hansson, Lars Heikensten, Peter Englund, Tomas Nicolin, Kaci Kullman Five, and Staffan Normark and will present these

Lund, Sweden, September 5, 2015
Updated September 5 and our apologies if you've received this before.
We want to catch all and miss no one over all these years.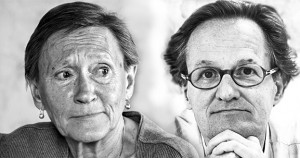 Dear friend!
We are happy to invite you to the TFF 30th Anniversary Benefit Event !
September 11-12, 2015
Live Lectures by videostream
Exciting lectures on world affairs and peace over two days – See program below.
This is not an invitation to visit the foundation in person.
It is an online, live video streamed event that you will be able to follow from anywhere in the world
Here is the link and it'll also be shown via Facebook, Twitter and on our website.
And all the lectures will be available later as videos on our own video channels.
Open House at the foundation
Saturday September 12 at 14:00-17:00
It's at Vegagatan 25 in Lund, Sweden – deadline for your registration September 7.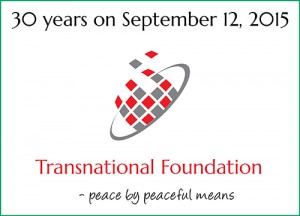 1. Lectures on-site with live streaming
We'll shortly tell you the links where you may see it all and where videos will later be available.
Lecture program
Friday September 11
Live, video streamed:
16:00
September 11: Alternatives to the devastating War On Terror – Jan Oberg
17:00
TFF 30 Perspectives – TFF Associates and Board on the better world we dream of – And cheers!
Saturday September 12
Live, video-streamed 10:00-18:00
10:00
Iran And the Nuclear Issues – Gunnar Westberg
11:00
Integration – Why and how? Example: Afghan Youth In Sweden – Christina Spännar, Sweden
12:00
Nuclear abolition is necessary and possible – Gunnar Westberg, Sweden
13:00
West and East: Ukraine and New Cold War? – Jan Oberg
14:00
Human Rights And War Crimes – Jonathan Power, UK/Sweden
15:00
Women, Self-Esteem and Violence – Annette Schiffmann, Germany
16:00
Yugoslavia – What Should Have Been Done? – Jan Oberg (in Memoriam Håkan Wiberg), DK/Sweden
17:00
Media and Peace – Sören Sommelius, Sweden
18:00
Burundi's Crisis And Possible Ways Out – Burundi expert

2. Open House hours 14-17
Buffet, drinks, coffee and tea, cakes and other sweets.
You must register your visit by September 7 at the latest at TFF30@transnational.org or call 0046 738 525200.

3. Peace with peaceful means
The day is devoted to the – ongoing – struggle for "peace by peaceful means" as the UN Charter puts it. Gandhi said that the "means are goals in-the-making". To realize that noble goal remains the mission of TFF. Today we show you how and promote all related activites with the help of social media and new video technologies.

4. This is a Benefit Event – Your support to TFF please!
TFF is unique in being totally independent of government and corporate funds. It's people-financed. No one related to TFF has a salary; we're all-volunteer.
This provides for truly free research and permit us to be critical and constructive and practise our freedom of expression. Not everyone can boast that today!
Wars, nuclear and conventional arms, bombing raids and occupations etc. are financed by your tax money. Sadly and unfairly, no tax funds go to realise the UN norm above.
We think that people who believe that peace is better than violence should also pay something to the research, education and activism in favour of that UN norm.
If you can come to Lund on our big day or sit somewhere following our rich lecture program, we urge you strongly to make a donation. Every day over 30 years, TFF has given the world something useful.
You can do it right in the middle of our homepage – click the "Give" button or under the headline "Support" in the right-hand column where many options exist, including PayPal. It easy, fast and secure!
Cash – but no cheques – can also be donated at the event.* *
Thank you so much!

5. Videos
We're proud to present the first two short videos – 3 more to come – in which the founders talk about various aspects of 30 years in the service of peace on the basis of questions asked by board member Annette Schiffmann. Watch, comment and subscribe!

6. Brand new Online Magazine
The announced online magazine launched to mark our Anniversary is now here!
"Transnational Affairs – TFF Magazine for conflict-resolution, non-violence and peace-building"
Excited as we are, we'll be back to you soon with more details!
Yours truly
Christina & Jan
Founders
* If you are able to come in person, you must register to TFF30@transnational.org or call 0046 738 525200 by Tuesday September 8 at the latest.
* * This does not apply to you if you have already made a donation in 2015.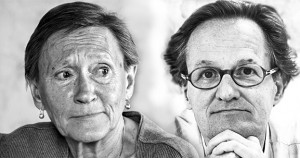 By Christina Spannar and Jan Oberg, TFF founders
TFF was established on September 12, 1985. We think that it's 30th Anniversary is a fitting occasion to reflect on what has happened in the big world and in our lives with the foundation.
It is also a piece of Lund's research history in general and of peace research and education in particular.
Part 2
Weak aspects of TFF
• Being outside many networks and institutions – it has become more and more difficult to influence the world if you are small, independent and don't accept governmental and corporate funds.
• A perception that the interest/commitment of TFF is out of sync with the sentiments of times, of the Zeitgeist. In spite of that we maintain the fundamental belief that peace is essential and that we can forget about the rest if major wars or nuclear exchanges take place.
• Too 'academic'/theoretical to forge deeper, permanent links with public opinion and movements.
• Too 'radical' or 'idealistic' to be interesting to governments and most mainstream media.
• A constant very hard work load – resting on a small international group and on the founders in Sweden – vulnerability also in the perspective of us having gotten 30 years older.
• The struggle for funds getting more and more tough and we are much more vulnerable than, say, ten years ago. Being all-volunteer, we still have to pay the bills for what enables us to do things: the Internet, computers, travels to conflict areas, insurance, bank fees, fund-raising, phones, sending out mails, using social media, etc. 
The generosity of yesterday has been replaced by a "stingy" attitude of being entitled to get things free in the affluent Internet-based society. This attitude implies that it is not my responsibility to finance peace, somebody else does (and the somebody else is never me). Few citizens seem to recognise that they are the taxpayers who de facto finance all the weapons and wars. 
The far majority of those who support us are idealists without particular means – while wealthy people for peace a far and few between.
TFF's stronger sides
• We are still here, operating with amazing TFF Associates around the world who share the commitment to 'peace by peaceful means'.
• We have remained faithful over all these years to the original ideals, not succumbing to go mainstream/politically correct to achieve more funds or appearing acceptable to the masters of war, i.e. government – neither by the way in Sweden nor Denmark. Read the rest of this entry »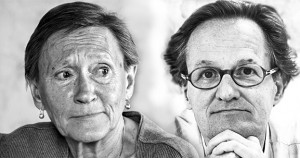 By Christina Spannar & Jan Oberg, TFF founders
Part I
TFF was established on September 12, 1985. We think that it's 30th Anniversary is a fitting occasion to reflect on what has happened in the big world and in our lives with the foundation.
It is also a piece of Lund's research history in general and of peace research and education in particular.
Motivation
The 1980s was a decade of gross changes in Europe, the struggle against nuclear weapons in particular.
Lund University was predominantly about education and single research projects – while TFF could be more of an experimental playground. We wanted to do truly free research and not negotiate with higher levels at, say, the university what to do where, in which countries to work and what to say to the media.
Peace has always been controversial and there were – and remain – enough examples of places that become 'mainstream' and routine – rather than experimental and radically 'alternative.'
What we did not know back in 1985 was that Lund University wanted to get rid of all inter-disciplinary academic endeavours – women, environmental, human rights and peace studies – and closed down the Lund University Peace Research Institute of which Jan had been the director since 1983, in November 1989.
Being a private undertaking
The HQ is the first floor of a two-family house in a villa area of Lund. Visitors, board members etc. have held seminars there, eaten and often stayed with us. Board members were colleagues and personal friends and new board members were recruited from Associates who were also personal friends, like-minded colleagues or mentors one way or the other.
Our children and other friends were often involved in the things TFF did – including printing newsletters in the basement, gathering them, putting them in envelopes and fix address labels.
Goals
The permanent top priority has been to promote the UN Charter norm that 'peace shall be created by peaceful means' (Article 1).
This was promoted through traditional book-based research and later field work – i.e. conflict analyses and mediation and peace plans – in conflict zones, but also through intense public outreach/education such as newsletters, media participation, press releases – and, from 1997, the Internet and then social media.
Secondly, we wanted to integrate theory and practice. While it is good to do basic research in the laboratory, what is peace research really worth if it is never applied to real life's tough situations?
The first five years we did book projects like everybody else in the trade. But in September 1991 TFF went on its first peace mission to former Yugoslavia. It is safe to say that we were among the first to embark on that in-the-field philosophy and practice it – with all the problems and risks that it entailed.
Foundation and management
The word 'foundation' does not mean that we had an endowment to start out with – and funding has been a constant problem every day and year ever since. And getting worse over time.
But it meant flexibility and – being and remaining small – quickly adapting to a changing world.
Being our own and not part of Lund University was another advantage – and a drawback in terms of finding funds. TFF had to build its own reputation from scratch rather than piggyback on that of the university's. It was quite tough but also more rewarding in the long run. Read the rest of this entry »