Archive for the 'Norden as region' Category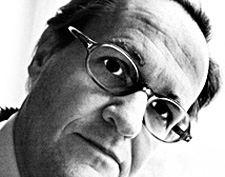 By Jan Oberg
Or, where there is a will, there is a way
2001 – the 'war on terror'
The war on terror was initiatied after 9/11 – Afghanistan 10/7. Denmark went along without thinking. The idea came from Washington, so what was there to think about?
At the time about 400 people were killed in international terrorism per year; today the Global Terror Index informs us that 32.000 people are killed in terrorism. It must be the stupidest war in modern time and the majority of the victims are found in the Middle East, not in Europe and not in the US.
But we bomb – and create more terrorism. And more refugees. Politics having become anti-intellectual and devoid of ethical considerations, few connect the dots. Fewer see Denmark's own co-responsibility for causing the problems and even fewer see the moral responsibility of taking care. No, steal their belongings.
Iraq
It was prime minister, Anders Fogh Rasmussen of the liberal Party, Venstre (meaning left but it's neo-liberal right) whose government made Denmark an occupying power in Iraq over four years (2003-2007). By any standards the most serious foreign policy blunder of Danish foreign policy since 1945.
Asked recently on Danish television how he felt about the tragic situation in today's Iraq he answered that – well, we stretched out our hand to the Iraqi people but unfortunately they didn't take it.
No remorse there, Mr. Always Right. But quite a statement when you are a non-convicted war criminal having joined a project that killed about 1 million Iraqis during war, occupation and 13 years of sanction. The Danish politicians and people are still, it seems, unable or unwilling to understand the dimensions of this blunder – which is one reason they also don't understand today what it means to be a refugee.
Muhamed carictures
It was under his leadership – or lack if it – the Muhamed caricatures became a diplomatic disaster. He refused to meet with Muslim leaders in Denmark and also ignored a letter of concern from the Organisation of Islamic Cooperation (OIC), the global voice of Muslims with 57 member states and 1,6 billion people.
Probably no one in the PM's and foreign minister's office had a clue what the OIC was.
But he did know who Khadaffi was when later, rewarded for his good deeds by the US and catapulted to S-G of NATO, he spearheaded the coalition member states' violation of the very limited UN mandate, their destruction of that country and the killing of Khadaffi. Read the rest of this entry »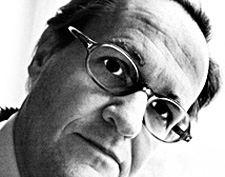 By Jan Oberg
Or, where there is a will there is a way*
Once again Denmark appears in the international community and media for the wrong things, this time for a law package with three main, draconian anti-refugee laws. One legalises stealing – that's what it is – valuables owned by refugees upon arrival if they exceed US$ 1450; the second cuts down on the already meagre daily benefit and the third extends the family reuinion period from 1 to 3 years.
81 MPs voted yes, 27 No, 1 abstained and 70 MPs were absent. The main argument is that Denmark wants to "signal" that asylum seekers should go elsewhere. Otherwise marketing-conscious politicians have overlooked that there are millions upon millions out there who are not asylum seekers and they get an extremely bad impression of Denmark. Like they did when Denmark put ads in Middle Eastern newspaper some time ago to deter potential refugees.
The three laws – of which the first clearly provokes memories of what the Nazis did to the Jews – are just a peak point in a long (mal)development of Denmark's foreign policy. It can be characterised by incremental absence of ethics, solidarity, compassion, empathy and sound human judgement – all concepts outside the domain of 'real' politics – combined with increased interventionism, militarism and lofty contempt for international laws.
By passing these laws, the country's parliamentarians – with a few exceptions – have soiled the image of the country abroad even more and for a very long time ahead, one must fear.
It is not unreasonable to assume that terrorists will pay attention to this development which is de facto targetting refugees which are almost 100% Muslims.
Many Danish citizens including myself now recognise that 'Dane' rhymes with 'Shame'. This trend in Danish policitics doesn't happen in our name.
Once upon a time
Denmark used to be known and appreciated around the world Read the rest of this entry »

Lund, Sweden, September 5, 2015
Updated September 5 and our apologies if you've received this before.
We want to catch all and miss no one over all these years.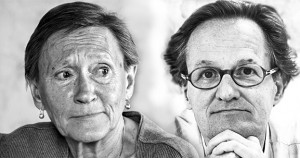 Dear friend!
We are happy to invite you to the TFF 30th Anniversary Benefit Event !
September 11-12, 2015
Live Lectures by videostream
Exciting lectures on world affairs and peace over two days – See program below.
This is not an invitation to visit the foundation in person.
It is an online, live video streamed event that you will be able to follow from anywhere in the world
Here is the link and it'll also be shown via Facebook, Twitter and on our website.
And all the lectures will be available later as videos on our own video channels.
Open House at the foundation
Saturday September 12 at 14:00-17:00
It's at Vegagatan 25 in Lund, Sweden – deadline for your registration September 7.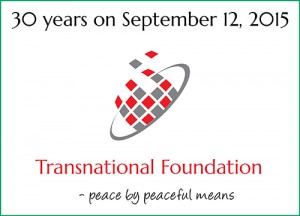 1. Lectures on-site with live streaming
We'll shortly tell you the links where you may see it all and where videos will later be available.
Lecture program
Friday September 11
Live, video streamed:
16:00
September 11: Alternatives to the devastating War On Terror – Jan Oberg
17:00
TFF 30 Perspectives – TFF Associates and Board on the better world we dream of – And cheers!
Saturday September 12
Live, video-streamed 10:00-18:00
10:00
Iran And the Nuclear Issues – Gunnar Westberg
11:00
Integration – Why and how? Example: Afghan Youth In Sweden – Christina Spännar, Sweden
12:00
Nuclear abolition is necessary and possible – Gunnar Westberg, Sweden
13:00
West and East: Ukraine and New Cold War? – Jan Oberg
14:00
Human Rights And War Crimes – Jonathan Power, UK/Sweden
15:00
Women, Self-Esteem and Violence – Annette Schiffmann, Germany
16:00
Yugoslavia – What Should Have Been Done? – Jan Oberg (in Memoriam Håkan Wiberg), DK/Sweden
17:00
Media and Peace – Sören Sommelius, Sweden
18:00
Burundi's Crisis And Possible Ways Out – Burundi expert

2. Open House hours 14-17
Buffet, drinks, coffee and tea, cakes and other sweets.
You must register your visit by September 7 at the latest at TFF30@transnational.org or call 0046 738 525200.

3. Peace with peaceful means
The day is devoted to the – ongoing – struggle for "peace by peaceful means" as the UN Charter puts it. Gandhi said that the "means are goals in-the-making". To realize that noble goal remains the mission of TFF. Today we show you how and promote all related activites with the help of social media and new video technologies.

4. This is a Benefit Event – Your support to TFF please!
TFF is unique in being totally independent of government and corporate funds. It's people-financed. No one related to TFF has a salary; we're all-volunteer.
This provides for truly free research and permit us to be critical and constructive and practise our freedom of expression. Not everyone can boast that today!
Wars, nuclear and conventional arms, bombing raids and occupations etc. are financed by your tax money. Sadly and unfairly, no tax funds go to realise the UN norm above.
We think that people who believe that peace is better than violence should also pay something to the research, education and activism in favour of that UN norm.
If you can come to Lund on our big day or sit somewhere following our rich lecture program, we urge you strongly to make a donation. Every day over 30 years, TFF has given the world something useful.
You can do it right in the middle of our homepage – click the "Give" button or under the headline "Support" in the right-hand column where many options exist, including PayPal. It easy, fast and secure!
Cash – but no cheques – can also be donated at the event.* *
Thank you so much!

5. Videos
We're proud to present the first two short videos – 3 more to come – in which the founders talk about various aspects of 30 years in the service of peace on the basis of questions asked by board member Annette Schiffmann. Watch, comment and subscribe!

6. Brand new Online Magazine
The announced online magazine launched to mark our Anniversary is now here!
"Transnational Affairs – TFF Magazine for conflict-resolution, non-violence and peace-building"
Excited as we are, we'll be back to you soon with more details!
Yours truly
Christina & Jan
Founders
* If you are able to come in person, you must register to TFF30@transnational.org or call 0046 738 525200 by Tuesday September 8 at the latest.
* * This does not apply to you if you have already made a donation in 2015.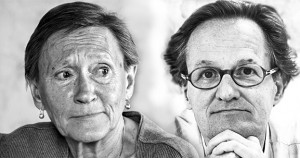 By Christina Spannar and Jan Oberg, TFF founders
TFF was established on September 12, 1985. We think that it's 30th Anniversary is a fitting occasion to reflect on what has happened in the big world and in our lives with the foundation.
It is also a piece of Lund's research history in general and of peace research and education in particular.
Part 2
Weak aspects of TFF
• Being outside many networks and institutions – it has become more and more difficult to influence the world if you are small, independent and don't accept governmental and corporate funds.
• A perception that the interest/commitment of TFF is out of sync with the sentiments of times, of the Zeitgeist. In spite of that we maintain the fundamental belief that peace is essential and that we can forget about the rest if major wars or nuclear exchanges take place.
• Too 'academic'/theoretical to forge deeper, permanent links with public opinion and movements.
• Too 'radical' or 'idealistic' to be interesting to governments and most mainstream media.
• A constant very hard work load – resting on a small international group and on the founders in Sweden – vulnerability also in the perspective of us having gotten 30 years older.
• The struggle for funds getting more and more tough and we are much more vulnerable than, say, ten years ago. Being all-volunteer, we still have to pay the bills for what enables us to do things: the Internet, computers, travels to conflict areas, insurance, bank fees, fund-raising, phones, sending out mails, using social media, etc. 
The generosity of yesterday has been replaced by a "stingy" attitude of being entitled to get things free in the affluent Internet-based society. This attitude implies that it is not my responsibility to finance peace, somebody else does (and the somebody else is never me). Few citizens seem to recognise that they are the taxpayers who de facto finance all the weapons and wars. 
The far majority of those who support us are idealists without particular means – while wealthy people for peace a far and few between.
TFF's stronger sides
• We are still here, operating with amazing TFF Associates around the world who share the commitment to 'peace by peaceful means'.
• We have remained faithful over all these years to the original ideals, not succumbing to go mainstream/politically correct to achieve more funds or appearing acceptable to the masters of war, i.e. government – neither by the way in Sweden nor Denmark. Read the rest of this entry »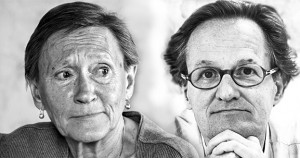 By Christina Spannar & Jan Oberg, TFF founders
Part I
TFF was established on September 12, 1985. We think that it's 30th Anniversary is a fitting occasion to reflect on what has happened in the big world and in our lives with the foundation.
It is also a piece of Lund's research history in general and of peace research and education in particular.
Motivation
The 1980s was a decade of gross changes in Europe, the struggle against nuclear weapons in particular.
Lund University was predominantly about education and single research projects – while TFF could be more of an experimental playground. We wanted to do truly free research and not negotiate with higher levels at, say, the university what to do where, in which countries to work and what to say to the media.
Peace has always been controversial and there were – and remain – enough examples of places that become 'mainstream' and routine – rather than experimental and radically 'alternative.'
What we did not know back in 1985 was that Lund University wanted to get rid of all inter-disciplinary academic endeavours – women, environmental, human rights and peace studies – and closed down the Lund University Peace Research Institute of which Jan had been the director since 1983, in November 1989.
Being a private undertaking
The HQ is the first floor of a two-family house in a villa area of Lund. Visitors, board members etc. have held seminars there, eaten and often stayed with us. Board members were colleagues and personal friends and new board members were recruited from Associates who were also personal friends, like-minded colleagues or mentors one way or the other.
Our children and other friends were often involved in the things TFF did – including printing newsletters in the basement, gathering them, putting them in envelopes and fix address labels.
Goals
The permanent top priority has been to promote the UN Charter norm that 'peace shall be created by peaceful means' (Article 1).
This was promoted through traditional book-based research and later field work – i.e. conflict analyses and mediation and peace plans – in conflict zones, but also through intense public outreach/education such as newsletters, media participation, press releases – and, from 1997, the Internet and then social media.
Secondly, we wanted to integrate theory and practice. While it is good to do basic research in the laboratory, what is peace research really worth if it is never applied to real life's tough situations?
The first five years we did book projects like everybody else in the trade. But in September 1991 TFF went on its first peace mission to former Yugoslavia. It is safe to say that we were among the first to embark on that in-the-field philosophy and practice it – with all the problems and risks that it entailed.
Foundation and management
The word 'foundation' does not mean that we had an endowment to start out with – and funding has been a constant problem every day and year ever since. And getting worse over time.
But it meant flexibility and – being and remaining small – quickly adapting to a changing world.
Being our own and not part of Lund University was another advantage – and a drawback in terms of finding funds. TFF had to build its own reputation from scratch rather than piggyback on that of the university's. It was quite tough but also more rewarding in the long run. Read the rest of this entry »
By Jan Oberg
On March 3, 2015, The Telegraph and a few other major news surces broke the quite extraordinary story that the chairman of the Nobel Peace Prize Committee – the body that decides who is awarded the Prize – former Norwegian PM Thorbjoern Jagland had been demoted; it's the first time it has ever happened.
It was during his chairmanship the will of Alfred Nobel was ignored most systematically – e.g. by awarding the world's allegedly most prestigious prize to President Obama, the EU and Chinese human rights (but pro-war) Liu Xiaobo.
It's about 7 years ago that a small group of Scandinavian scholars decided to investigate how this prize is managed. The basic research can be found in a book by Norwegian lawyer and author, Fredrik S. Heffermehl, The Nobel Peace Prize: What Nobel Really Wanted which was the first major result of the group's work. It documents how this prize is "prestigious" only for those who either a) have never read Alfred Nobe's will; b) don't believe it should be interpreted with respect for his motives and goals and c) have very little knowledge about peace and peace research.
Nobel's formulation in his will is short and clear – the Peace Prize shall go "to the person who shall have done the most or the best work for fraternity between nations, for the abolition or reduction of standing armies and for the holding and promotion of peace congresses." He calls such people "champions of peace". More here.
Thus, the Nobel Peace Prize is not a do-good prize, not a human rights or environmental prize and not a pro-war prize. But it is a reward work for disarmament, anti-militarism and the abolition of warfare and people – be it politicians, scholars, activists – who are pro-peace, champions of peace. The legal challenges that the Nobel Peace Prize Watch has raised over the years can be found here.
The Nobel Peace Prize Watch
Over the years, the criticism of the Nobel Peace Prize Committee's work has increased. Seven years ago, I cannot remember that any journalist who interviewed me about the Prize had read the will. Now about 75% of them seem to have before they call.
Fredrik Heffermehl, Oslo, and Tomas Magnusson, Gothenburg, have now established the Lay Down Your Arms Association which was incorporated and registered in Gothenburg, Sweden in 2014 with a Scandinavian and an International Advisory Board. The Association's first project has been to set up the Nobel Peace Prize Watch where you can acquaint yourself with the Prize, its history, background, the criticism over time, etc. Read the rest of this entry »
By Jan Oberg
NO to being included in the Denmark of the Government and Parliament
Written in the wake of the official Danish reactions to the tragic, horrific murders in Copenhagen of a Danish film director and a Jewish Danish guard outside the synagogue in Copenhagen on Saturday February 14 – a crime committed by a 22 years old Danish Muslim with a heavy criminal record and one foot in Denmark and one in a Palestinian refugee camp in Jordan.
I'm a Danish citizen. I've worked for the UN Charter norm of peace by peaceful means for 40 years. Have been a member of the Danish government's Commission for Disarmament and Security all through the 1980s. I've worked in war and conflict zones in Somalia, all parts of Yugoslavia, Burundi, Iraq, Georgia, Iran.
I have friends and colleagues in many countries and cultures. I know things can be seen in more than one way – and how the West may also be perceived from the outside.
I will use my freedom of expression and wisdom of expression and our democracy to struggle against the warring Denmark which Prime Minister Helle Thorning-Schmidt insists that we Danes shall all be united around.
Denmark is not only a victim. It has also caused many victims.
It has violated international law and participated in mass murders on the Iraqi and other people, innocent people. On the initiative of then prime minister Fogh Rasmussen it has fought a cultural battle (kulturkamp) not with but against other cultures – related to the Muhamad caricatures. His government was also responsible for dragging Denmark into being an occupation power during four dark years in Iraq – and thus co-responsible for today's situation there. Likewise in Afghanistan and Libya.
Over a couple of decades Denmark has developed a political xenophobia which I would never have thought even remotely possible a couple of decades ago because of basic values such as welfare for all, solidarity, equality, peoples' colleges, philosopher poet Grundtvig, disarmament, the compassion for the Jews in October 1943, the fundamental belief in human dignity and tolerance.
The Danmark which the Prime Minister demagogically includes "all we Danes" in and insists that we all be united around in her misplaced, all-motherly manner, is not the Denmark I want to be included in.
If so, I am not a Dane these days.
I want a Denmark for peace by peaceful means – and in that struggle we dissidents may meet, however few or many we seem to be.
But I draw my line at a national(istic) forced inclusion in the warring, xenophobic and segregated Denmark that has been created the last few years.
And this is not easy for me to write.
By Jan Oberg
You have heard that Sweden is hunting a "submarine" and that it is "presumed to be Russian". Here is an example, Financial Times of October 21 – which incidentally also announces that the Swedish Prime Minister vows to increase defence spending.
Not the slightest evidence
There are only three problems with this:
1) There is not the slightest evidence of there being anything military, neither that it is a submarine nor that, whatever the object might be, it is Russian.
2) Even with CNN, BBC and AlJazeera this is nothing but speculative low-grade yellow press journalism. This is possible in the field of defence, security and peace because much less is required of journalists when they write about these matters than when they write about, say, domestic politics, economics, sports, books or food and wine. In these fields you are expected to have some knowledge and media consumers are able to check. Read the rest of this entry »
By Jan Oberg & Johan Galtung*
Lund and Kuala Lumpur, July 2014
Introduction
He was a tall man and a great man, a visionary, pacifist, civil resister, educator and philosopher. He took life more seriously than most and he could be playful and fun like a child. His life's guiding principle was "Engage in your time!" and while he wrote and talked a lot he also did it. His name was Aage Bertelsen, he was born in Denmark in 1901 and died on August 15, 1980.
Bertelsen's imprint on history is two-fold. First, with his wife Gerda he was a prime mover of one of the groups, the Lyngby Group, which organised the rescue of altogether 7.220 Danish Jews into safety in Sweden in October 1943 during the German occupation of Denmark – more here. The Lyngby Group – Lyngby is north of Copenhagen – got about 1.000 of these in safety by organising their nightly transport onboard small fisher boats over the Sound between Denmark and Sweden.
In this he deserves a place in international contemporary history for its humanity, civil courage and as an example of non-violent struggle against occupation.
Secondly, Bertelsen was an educator of and for peace. His life work educational efforts included his family and friends, his pupils over 22 years at the Aarhus Cathedral School in Aarhus, Denmark, the general public as well as national and international leaders.
He lived in pre-Internet times and very little is publicly available today about this renaissance man. From two rather different, but compatible, perspectives we've taken it upon us to remind the world about him – friends and colleagues of his as we happen to be.
Why now, over 30 years after his death? Read the rest of this entry »
By Johan Galtung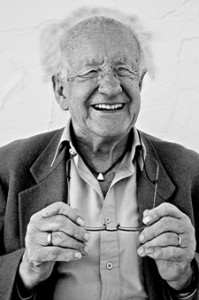 Pretoria, South Africa, Keynote
Governance is politics, power–political-economic-military-cultural; decisions-carrots-sticks-ideas. Politics is about problems of realizing one goal; about conflicts realizing incompatible goals. Contradiction = danger+opportunity; the art of the impossible.
Answer: Good Governance GG = CC Creative Conflict-transformation.
This includes diagnosis, who are the parties, their goals and the incompatibilities; prognosis, from frustration to aggression/apathy, from prejudice-discrimination to hatred-violence; therapy, conflict solution-transformation, proposing creative visions of a new reality where the goals are compatible and new conflicts more easily handled.
Two examples of creative, good governance from Norway and Europe: Read the rest of this entry »