By Richard Falk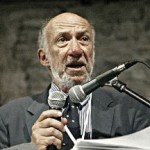 Now that Snowden has been given temporary asylum in Russia for a year, attention in the drama has shifted in two directions, although overshadowed at the present by the horrific happenings in Egypt and Syria. The Snowden issues remain important, and it is too soon to turn aside as if the only question was whether the U.S. Government would in the end, through guile and muscle, gain control of Snowden. The issues that should continue to occupy us are as follows:
• interpreting the negative impact on U.S.-Russia relations;
• the claim that if Edward Snowden is a sincere whistle-blower he will now, despite asylum, voluntarily return to the United States to tell his story in open court so as to answer charges that he is guilty of criminal espionage and conversion of government property.
As before, to grasp this post-asylum phase of the Snowden drama a few aspects of the background need to be appreciated:
• right thing, but the structure of power that exist are working to their own ends to extend their capability at the expense of the freedom of all publics."
• Russia (and China) never had an obligation: legal, moral, and political, to transfer Snowden in response to the extradition request of the United States Government. Even if there had been an extradition treaty, 'political crimes' are not subject to extradition for good reasons. In a plural international order, it is highly desirable to provide foreign sanctuary to those who act peacefully in opposition to an established national political order. The United States itself has engaged repeatedly in such practice, shielding even political fugitives who have engaged in terrorist acts, provided only that the target government was viewed as hostile by Washington at the time of the alleged crimes, e.g. Cuba, Nicaragua, Venezuela;
• the rationale for refusing to extradite Snowden is particularly strong given Read the rest of this entry »
TFF PressInfo
August 19, 2013
For the discerning journalists, editors and citizens
Tragically, Egypt seems to be descending into chaos and new cycles of violence. To have access to unbiased research and comments by experienced scholars is imperative for understanding what's going on and why. That's what the Transnational Foundation continues to provide.
1. Can Europe, the United States and international organizations do something without making it all worse and, if so, what? It is indeed too little too late to just issue lame condemnations or cancelling a military exercise as the U.S. has done.
2. Western government as well as a series of near-governmental media used the standard formulation in Iraq, Libya and Syria that "the dictator is killing his own" as an argument for both moral outrage and discussions about possible military intervention.
In the case of Egypt, we hear nothing of the sort. But isn't that exactly what the military in Egypt that ousted the democratically elected president through a coup is doing? One is reminded of the terrible events in 1991 in Algeria that also did not attract much moral condemnation – and also hit an Islamic-Islamist political movement.
3. There is the media propensity to Read the rest of this entry »
By Farhang Jahanpour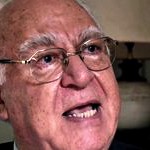 The terrible events in Egypt, especially the massacre of thousands of supporters of the Muslim Brotherhood, have not only marked the failure of Arab Uprisings, especially in the most important and the most populous Arab country, they have also revealed the lukewarm attitude and even the hypocrisy of many people in the democratic West towards the whole concept of democracy and representative government.
First of all, it is important to point out that democracy is not the same as majority rule. Many Middle Eastern rulers, including former Egyptian President Mohammad Morsi, the leaders of the Islamic Republic of Iran, the Turkish Prime Minister Recep Tayyip Erdogan, and right-wing Israeli politicians, believe in a winner-take-all philosophy and imagine that just because a group or a party has received the largest number of votes in an election it is entitled to rule the way that it wants and ignore the wishes of many other sections of society.
Iranian rulers often speak of Islamic democracy and argue that as the majority of Iranians are Muslims, the government must be based on Islamic law, the Shari'a, while many right-wing Israeli politicians want Israel to be an exclusively Jewish state. Other governments that have come to power after having won an election believe that achieving a majority in the election entitles them to rule as they wish.
Of course, here we are not dealing with many governments that are in power on the basis of hereditary monarchy, coup d'états or military rule. Majority rule is only one essential element of democracy, but it basically means nothing without a number of other prerequisites. Read the rest of this entry »
By Mariam Abuhaideri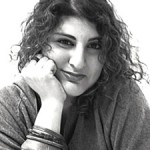 While international envoys failed to broker an end to the political deadlock between Egypt's Armed Forces and the Muslim Brotherhood, there was still room for diplomatic solutions to the turmoil, as Vice President El Baradei was quoted as saying before he resigned from his post yesterday following the brutal clean-up operation of two of the Bortherhood's biggest sit-in protests.
Why did mediation fail?
Anyone who has done the rounds of Tahrir and has subscribed to various social networks in Egypt would know- it is not rocket science- Egyptians are against Obama and everything the US stands for. They see the US as a cause of much of this divide in Egyptian society and anti-US rhetoric is omnipresent. Funny thing is that the US would send Republican senators who are so opposed to internationals even within their own country. Some may argue that it was a wise step, as Congress would not accept the analysis of democrat senators. Yet, I knew it wouldn't work even before it actually failed. The same could be said in varying capacities about the envoys from EU, UAE, and Qatar. They all had stakes or supported one side over the other.
Even a day following the deadliest crack down since the revolution that ousted Hosni Mubarak in 2011, many countries have only gone as far as condemning the killings. Read the rest of this entry »
By Johan Galtung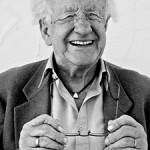 Civilization: there are six sources of inspiration today, vying for the attention of a humanity looking for goals and means. Two of them are Western secular, liberal and Marxist, defining to a large extent the USA and the former Soviet Union, but not identical with them. Two of them are Oriental amalgams of civilizations, the Japanese Shinto-Confucian-Buddhist civilization, trying to be Western liberal, and the Chinese Daoist-Confucian-Buddhist civilization with strong elements of Western liberal and Western Marxist. And two of them are in-between: the Islamic and the Buddhist civilizations.[i]
Dialogue: it simply has to happen. Read the rest of this entry »
By Jonathan Power
Written August 12, 2013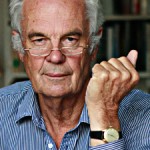 Is it going to be the massacre of China's Tiananmen Square all over again? The new civilian/military regime has promised to break up the large Muslim Brotherhood-led demonstrations now being held in favour of the deposed, democratically elected president, Mohamed Morsi.
The demonstrators look immoveable unless massive amounts of force are used. The television pictures show us that there are significant numbers of families among the demonstrators with their (often small) children. If the police and perhaps the army are unleashed on them and there is massive bloodshed of innocent people Tiananmen Square will look like a tea party in comparison. The whole country will be aflame, with a raging civil war a likely outcome. Read the rest of this entry »
By Gunnar Westberg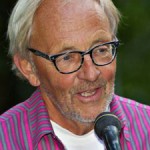 There are at present about 180 B-61 nuclear bombs in Europe, in Germany, Italy, Turkey, The Netherlands and Belgium. There used to be about three times as many but under pressure from both governments and peace movements most have been returned to their owner, the United States.
We have always been told that these "Nato bombs" were of no military value. Read the rest of this entry »
By Richard Falk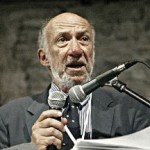 'Political crimes' are non-extraditable and Snowden's transfer to the United States for prosecution would have been a setback for human rights and international law
What is most troubling about how the Snowden case has played out diplomatically and via the media is the almost total refusal to focus attention on the central legal, moral, and political issues. The United States Government from the outset has acted as if it is entitled to have Snowden transferred to its custody because he is a fugitive from American criminal justice.
Pursuing this line of reasoning, Washington has exerted pressure on Latin American governments not to grant Snowden asylum and expressed disappointment with Hong Kong, China, and Russia for their refusal to comply with the U.S. request. The assumption has been that this is a simple instance of cooperative law enforcement, and it is thus unfriendly and unreasonable for another government to shelter Snowden by a grant of asylum.
Barack Obama has underscored the importance he gives to this issue by canceling a scheduled a high profile summit meeting in September with Vladimir Putin. He even contends that Russian non-cooperation in relation to Snowden exhibits a 'Cold War mentality' that backslides from recent instances of Russian-American cooperation such as after the Boston Marathon bombing.
Fairly construed, it would seem that it was Obama, not Putin, who was guilty of Cold War posturing. Read the rest of this entry »
TFF PressInfo
August 9, 2013
Summary
President Obama's decision to cancel the meeting with Putin is yet another indicator of Washington's intellectual weakness and the U.S. empire's future dissolution. People like Assange, Manning and Snowden should be seen as heroes and treated with respect. Before the Swedish prime minister meets Obama he should announce that Sweden is willing to host Snowden.
President Obama's decision to cancel a scheduled meeting with President Putin is extraordinarily short-sighted and counterproductive.
The decision lacks conflict-resolution competence as well as statesmanship. It's a sign of the increasing powerlessness and desperation in Washington.
There would have been more than enough to talk about such as BRICS, Syria, nuclear abolition – remember Obama's vision? – ballistic missile "defence", Iran, Egypt, and climate change. Read the rest of this entry »
By Jonathan Power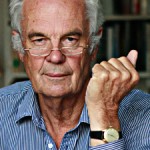 "An unpleasant truth often overlooked is that although war is a great evil, it does have a great virtue: it can resolve political conflicts and lead to peace", wrote Edward Luttwak in the June, 1999, issue of Foreign Affairs.
But he also made the point that the tragedy of war or violence is not that sometimes it does not have positive outcomes, it is that these same goals could have been met without war if the protagonists had been more far-sighted, wiser, more prepared to be patient and creative in their diplomacy and kept to non-violence as their tool of confrontation.
Both of these two propositions are arguably true for Syria. Read the rest of this entry »