Archive for the 'Turkey' Category
By Johan Galtung
More senseless bombing of Muslims, more defeats for USA-West, more ISIS-type movements, more West-Islam polarization. Any way out?
"ISIS, Islamic State in Iraq-Syria, appeals to a Longing for the Caliphate" writes TFF Associate Farhang Jahanpour in an IPS column. For the Ottoman Caliphate with the Sultan as Caliph – the Shadow of God on Earth – after the 1516-17 victories all over till the collapse of both Empire and Caliphate in 1922, at the hands of the allies England-France-Russia.
Imagine the collapse of the Vatican, not Catholic Christianity, at the hands of somebody, Protestant or Orthodox Christians, meaning Anglo-Americans or Russians, or Muslims. A center in this world for the transition to the next, headed by a Pope, the apostolic successor to The Holy Spirit, an emanation of God in Heaven. Imagine it gone.
And imagine that they who had brought about the collapse had a tendency to bomb, invade, conquer, dominate Catholic countries, one after the other, like after 2 Bush wars in Afghanistan-Iraq, 5 Obama wars in Pakistan-Yemen-Somalia-Libya-Syria, and "special operations".
Would we not predict [1] a longing for the Vatican, and [2] an extreme hatred of the perpetrators? Fortunately, it did not happen.
But it happened in the Middle East: leaving a trauma fueled by killing hundreds of thousands.
The Sykes-Picot England-France agreement of 16 May 1916 led to Read the rest of this entry »
By Jan Oberg, TFF
Lund, Sweden September 26, 2014
What's your image of Denmark? Apart from the Little Mermaid, Carlsberg beer and H.C. Andersen perhaps something with decency, welfare, development aid, equality and peace?
Unfortunately, that image is outdated. During the last good 15 years Denmark has participated in wars on/in Yugoslavia and Afghanistan, it was an occupying country in Iraq for four years and a main bomber nation of Libya.
The government's decision earlier today to send 7 F16s to fight with the U.S. increases the risk of terror actions against Denmark.
It must have been known for quite some time since, about a month ago, the Danish government decided to send a Hercules transport plane with humanitarian aid to Iraq. Most likely, it was a set-up because it was immediately changed into a Hercules transport plane + 55 soldiers to assist the U.S. and the Kurds.
Today's decision is a violation of the UN Charter – the spirit of the Preamble as well as Article 1 which states that peace shall be established by peaceful means – and, later, only when everything has been tried and found in vain can a military action be decided.
Denmark must now calculate with Danish casualties and, even more worse, with taking responsibility for scores of innocent civilians' death – something that can't be avoided when targeting individuals from the air.
The decision documents that Denmark has learnt nothing from the earlier – failed – wars and that it does not have alternative expertise.
The common sense, solidarity and humanity that characterised Denmark, at least to some extent, about 20 years ago is now eradicated and replaced by thoughtless militarism; its only guideline has been and is: Accept willingly and unconditionally what the US does and follow it when it calls upon you to do its dirty job – His Master's Voice.
If you think I exaggerate: There is not one major policy or decision the last 30-40 years where Denmark has shown the courage to stand up against Washington.
Millions of dollars are allocated to state-financed research institutes, military analysis centres and mainstream thinking that "explains" and legitimizes the policies. (The only peace research institute, COPRI, which was very well evaluated by international scholars was destroyed by the government of Anders Fogh Rasmussen who also made Denmark an occupying power – only to be rewarded with the position of NATO Secretary-General).
It is my judgement that the decision to participate in the war on Iraq was the largest foreign policy blunder in Denmark since 1945.
I wrote "Predictable Fiasco" in which the present situation in Iraq was predicted fairly precisely and I presented a 20-point plan on what to do instead of war.
Thus I don't know how to characterise a decision by a Social Democratic-led government to go to war in Iraq for a second time!
PM Helle Thorning Schmidt presented the decision around lunch time today Friday September 26. Each of her arguments and assumptions were dubious, anti-intellectual and constructed to suit the event
1) She said that this was not a war because ISIS is not a state (!!) – now you know the level of what followed.
But this is war no matter what her spin doctors may have invented. Those who in the thousands will be killed – ISIS people as well as civilians – can't see it as anything but war. And nothing but military equipment is being used.
2) As mentioned above, the decision violates the UN Charter.
3) Mission creep is already a fact. Read the rest of this entry »
By Farhang Jahanpour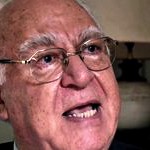 A shorter version of this article was published by IPS
The Origins
When all of a sudden ISIS (Islamic State in Iraq and Sham) emerged on the scene, and in a matter of days occupied large swathes of mainly Sunni-inhabited parts of Iraq and Syria, including Iraq's second city Mosul and Saddam Hussein's birthplace Tikrit and called itself the Islamic State, many people, not least Western politicians and intelligence services, were taken by surprise.
This feeling of shock and repeated reversals in the past has been due to widespread ignorance or the willful neglect of history, and general unwillingness by politicians and pundits to look at the reality as it is or to explore the root causes of the issues in the Middle East from a historical, religious and ethnic point of view.
Most politicians have been afflicted by short-termism and they stumble from one crisis to the next without an overall strategy and without the ability to look beyond their noses. Read the rest of this entry »
By Johan Galtung
Kuala Lumpur, International Islamic University of Malaysia, 19 Aug 2014
Nothing good. But let us have a look at it in the standard peace studies way: Diagnosis – analyzing, Prognosis – forecasting, and Therapy – remedies, even solutions.
"Israel-Palestine" is the discourse Tel Aviv-Washington prefers. They have all the strong cards: overwhelming military power, political veto in the United Nations Security Council, the economic upper hand in interlocking economies – not just oil cash from Saudi Arabia-Qatar–and the idea of working for a solution with Washington as "mediator" – only the U.S. can bring the two together, gently or roughly–toward a sustainable peace.
A great distance from reality is needed to believe in that spin.
USA and Israel are interlocked by a much deeper tie Read the rest of this entry »
By Richard Falk
Prefatory Note
The post below is a revised text of an article published in AlJazeera America on July 26, 2014. Devastation and violence has continued in Gaza, with Palestinians deaths now numbering over 1000 (overwhelmingly civilians) and Israeli deaths latest reported at being 43 (almost all military personnel).
Such casualty figures and disparities raise questions of state terrorism in a stark manner. Also, it should be appreciated that if Israel were to do what it is required by international law to do there would be no rockets directed at its population centers – lift the blockade, negotiate peace on the basis of the 2002 Arab proposals and Security Council 242. Yet this would require Israel to give up once and for all its expansionist vision embedded in the settlement phenomenon and the version of Zionism embraced by its leaders and reigning political parties.
The best that the UN has been able to do is to call for an "immediate and unconditional ceasefire" to allow the delivery of humanitarian aid at an emergency meeting of the UN Security Council; such an unseemly balancing act is not what the UN Charter had in mind by aligning the international community in opposition to states that break the peace and act aggressively in disregard of international law; a victimized people deserves protection, not some sort of display of deforming geopolitical symmetry.
So far, the diplomatic effort to end the violence in Gaza has failed miserably, Read the rest of this entry »
By Johan Galtung
John B. Sparks made a histomap in 1931—updated in 2010 (Metro Books) – a long, vertical chart covering "peoples and nations for 4,000 years".
Time, history, is on the vertical axis, listing when of events and where in the space of peoples and nations. The chart starts with the Chinese, the Indians, Amorites (Babylon), Aegeans (Minoans and Mycenaeans), Hittites (Anatolia), Iranians and Greeks, goes on to the Romans, the British, the Huns (Mongols) and ends with Latin America, Europeans West and East (the EU is absent), the Middle East, sub-Sahara Africa, Russians and Americans, Asia as India, China and Japan; each part proportionate to their significance at the time. Debatable.
But let us focus on something crucial: the shape of the "peoples-nations" bubbles in world history, from a beginning to an end?
By and large exactly like that: a birth somewhere in this Einsteinian timespace, and a death. Two points, and between them: growth-maturity/flourishing-decline and fall. Expansion to a maximum, and contraction to a minimum. The law of anything organic? Given that they often thought they were forever, gifted with eternal life, history is about great expectations, glories–and great traumas. Read the rest of this entry »
By Richard Falk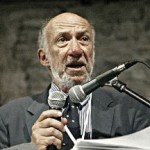 The Meaning of a 98.1% Vote
In mid-January there was a vote in Egypt as to whether to approve a constitution drafted by a 50-person committee appointed by the interim government put in place after the military coup carried out on July 3, 2013. The constitution was approved by 98.1% of those who voted, 38.6% of the eligible 53 million Egyptians.
This compares with 63.8% support received by the constitution prepared during the presidency of Mohammed Morsi from the 32.9% of the Egyptian citizenry that participated in the vote. It should be observed that this new constitutional referendum was boycotted by both the Muslim Brotherhood (MB) and various of the youth groups that has been at the forefront of the anti-Mubarak upheaval in 2011.
Also the validity of the vote was further discredited because of the atmosphere of intimidation in Egypt well conveyed by the pro-coup slogan: "You are either with me or with the terrorists." Not only had the MB been criminalized, its assets seized, its leaders jailed, its media outlets shut down, but anyone of any persuasion who seemed opposed to the leadership and style of General el-Sisi was subject to arrest and abuse.
In the background here are questions about the nature of 'democracy,' and how to evaluate the views of people caught in the maelstrom of political conflict. On one level, it might seem that a vote of over 90% for absolutely anything is an expression of extraordinary consensus, and as a result el-Sisi's constitution is far more popular than Morsi's constitution, and hence more legitimate. Reflecting on this further makes it seem evident, especially when the oppressive context is to taken into account that the one-sided vote should be interpreted in the opposite manner, making Morsi's vote more trustworthy because it reached plausible results.
Any vote in a modern society that claims 98.1% support should be automatically disregarded because it must have been contrived and coerced. Read the rest of this entry »
By Jonathan Power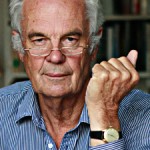 The Western press doesn't understand Ukraine. That is clear after weeks of reporting the demonstrations. We are given the absolutely minimal background on the history and culture of Ukraine. This is like when writing about the sea to only write about the waves and not the fishes and rocks beneath.
Until relatively recently the national consciousness of Ukrainians rarely surfaced. In the mid-19th century, when it was almost a totally peasant society, they were either subjects of Russia or Austria – and quiet ones. Only gradually did a sense of being Ukrainian develop. Even as part of the Soviet Union nationalists were a small minority. Their best and brightest went to Moscow to study, write, sing, dance or work in government. This is Read the rest of this entry »
By Richard Falk
Written on December 31, 2013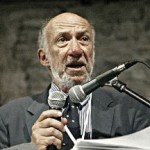 2013 was not a happy year in the chronicles of human history, yet there were a few moves in the directions of peace and justice.
What follows are some notes that respond to the mingling of light and shadows that are flickering on the global stage, with a spotlight placed on the main war zone of the 21st century – the Middle East, recalling that Europe had this negative honor for most of the modern era except for the long 19th century, and that the several killing fields of sub-Saharan Africa are located at the periphery of political vision, and thus their reality remains blurred for distant observers. Read the rest of this entry »
By Richard Falk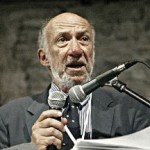 There is a temptation to suggest that political life in Turkey and Egypt are both being victimized by a similar deepening of polarization between Islamic and secular orientations, and to some extent this is true, but it is also misleading. Turkey continues to be victimized by such a polarization, especially during the eleven years that the Justice & Development Party (AKP) has governed the country, and arguably more so in the last period.
In Egypt, so describing the polarization is far less descriptive of the far more lethal form of unfolding that its political cleavage has taken. It has become an overt struggle for the control of the political destiny of the country being waged between the Egyptian armed forces and the Muslim Brotherhood, the two organized political forces capable of projecting their influence throughout the entire country, including rural areas. This bitter struggle in Egypt engages religious orientations on both sides, and even the military leadership and upper echelons of the armed forces are observant Muslims, and in some cases extremely devout adherents of Salafi belief and practice.
In effect, at this point, there is not a distinctly secular side that can be associated with post-coup Egyptian leadership under the caretaker aegis of the armed forces, although clearly most of the liberal secular urban elite and many of the left activists sided with the military moves, at least initially. Recent reports suggest more and more defections, although the price for making such a change of heart public can be high. Read the rest of this entry »