Jan Oberg – (Øberg & Öberg)
Danish, born January 13, 1951
TFF co-founder and board member since 1986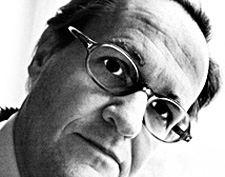 General background
Peace studies professor. PhD in sociology, peace and future researcher. Associate professor (Docent) at Lund University, thereafter visiting or guest professor at various universities.
Former director of the Lund University Peace Research Institute (LUPRI); former secretary-general of the Danish Peace Foundation; former member of the Danish government's Committee on Security and Disarmament.
Visiting professor at ICU (1990-91) and Chuo Universities (1995) in Japan and visiting professor for three months at Nagoya University in 2004 and 2007 and four months in 2009 – at Ritsumeikan University in Kyoto.
Oberg has taught peace courses for more than 10 years at the European Peace University (EPU) in Schlaining, Austria and taught MA courses twice a year at the World Peace Academy (WPA) in Basel, Switzerland until it was closed down.

With his wife, Dr. Christina Spännar, he is the co-founder of TFF. Chairman of the board 1997-2003 and interim chairman 2007-2008, director of the TFF and head of its Conflict-Mitigation teams to ex-Yugoslavia, Georgia, Burundi, Iraq, Iran and Syria.

Network
Oberg is former member of the Scientific Committee of International University for Peoples' Initiatives for Peace, IUPIP, in Italy. Co-initiator of the Danish Highschool for Peace and the Danish Centre for Conflict Resolution. Member of the advisory board of the Toda Institute, Hawaii, and of the Tibetan Centre for Conflict Resolution in Dharamsala, India. Editorial advisor to Peace Review. A Journal of Social Justice. Likewise he is a member of the advisory boards of the Nuclear Age Peace Foundation, the President of which is David Krieger, and of the Center for Global Nonviolence in Hawaii. He also serves at the advisory board of the Human Security journal published at Belgrade' University.
Oberg is listed in Marquis Who's Who? and in the International Directory of Experts and Expertise. In 2006 he was among 250 individuals worldwide nominated for the World Medal of Freedom by the American Biographical Institute, as a follow-up to being included in ABI's The International Directory of Distinguished Leadership 2006. Oberg was also granted the 21st Century Award for Achievement by the International Biographical Centre in Cambridge, England.
In 2005 he became a member of the Japanese Study Group on PeaceBuilding and the Mahatma Gandhi Center for Global Nonviolence at James Madison University in the United States.
2006-2009 he was board member of the Nordisk Fredsakademi – Nordic Peace Academy in Jondal, Norway and teaches there once a year after it has become the Hardanger Academy. Oberg became a member of the Ara Pacis Council for Dignity, Forgiveness, Justice and Reconciliation, established in April 2010 in Rome.

Books and articles
His main books are "Energy for a Better Society" (in Danish), "Myth About Our Security" (in Danish), "To Develop Security and Secure Development", "Winning Peace" (co-author), and in 2004, he published "Predictable Fiasco. The Conflict with Iraq and Denmark as an Occupying Power" (in Danish). In 2005 he contributed to a Danish textbook on psychology with a chapter on peace and conflict psychology and to another book on evil.
In 2006 he was a co-editor of "Encyclopedia of Violence, Peace and Conflict", the peace research flagship edited by Lester Kurtz. His main book and blog project as of 2013 is "Yugoslavia – What Should Have Been Done?" together with Johan Galtung and Hakan Wiberg.
His total academic production is 3600 pages of published academic works, including ten books written, co-authored or edited and chapters in numerous books. He publishes 300-400 pages per year, academic as well as public writing about peace-related issues. All of it is on TFF's site but also on his Nordic blog, PCDN, and href="http://www.facebook.com/Transnational">Facebook TFF, TFF Jan Oberg and TFF Oberg at Twitter.
He has been a columnist in Nordic newspapers, occasional contributor to the cultural page of Helsingborg Dagblad in Sweden and a bi-weekly columnist for the Danish daily Dato. He wrote reviews and commentaries for the Danish liberal daily, Politiken, 1974-94.

Awards
Honorary doctoral degree from the Buddhist Soka University in Tokyo.
In 2003, TFF and he was awarded the Peace Prize of the Castel Nuovo municipality in Italy that is given with reference to Dante Alighieri and rewards peace-making efforts.
In 2004, he received the North-South Cultural Communication Prize from the Research Fund for the Study of the Future of North-South Cultural Communication in Rabat, Morocco.
Received the Swedish Peace Council's 2005 Small Peace Prize in April 2005.
In 2006, the "Wooden Shoe" prize by the Danish Movement Against the EU".
In 2013, he as well as TFF as organisation and TFF Associates Richard Falk and David Krieger were nominated for the Nobel Peace Prize.
In 2013, Jan Oberg, Christina Spännar and TFF as institution was awarded the "People's Nobel Peace Prize" by the Peace Movement at Orust, Sweden.

Media and commenting
Oberg is a frequently used commentator on a.o. PressTV and Russia Today and about twenty other Western, predominantly alternative/non-mainstream media, written and oral, around the world – from Vietnam to California.

Art photographer
Jan Oberg spends about one-third of his time being an art photographer, exploring particularly the relations between images and peace.

More info
Much more about Jan Oberg on his personal blog where you'll also find articles in Danish, Swedish and English. Under the various menus there you'll see the social media and platforms on which he is active and his media engagements as well as his media policy. And, finally, what he can do for you.

Contact
Jan Oberg
Vegagatan 25
S- 22457 Lund, Sweden
oberg@transnational.org (for peace and international issues)
janoberg@mac.com (for personal contact)
janoberg@obergphotographics.biz (concerning photography)
Phone +46 738 52 52 00
Latest updated in February 2017
6 Responses to "Jan Oberg's CV"