By Jan Oberg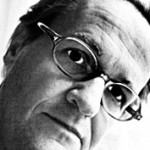 A man shall be judged more by his deeds than by his words, says President Obama. That is what I do to him here. On the basis of what he has done and says he will do.
This is President Obama's most nasty, bellicose, one-sided and perversely power-arrogant speech ever. The Nobel Committee ought to revoke its Prize to him, but of course it won't.
This cynical man speaks about the goodness of even more "crippling" sanctions on a country of 75 million people of which 25 % are children under 14.
At every single aspect he touches upon, he takes the wrong path: towards making war irreversible. There is no excuse that it was for AIPAC. In contrast to George W. Bush, he is neither ignorant, under-educated, or un-intelligent. That's what makes it so serious, so tragic.
Among several remarkable things is that the President here also gives a carte blanche to Israel deciding alone what it will do in the future vis-a-vis Iran.
Under no circumstance can the U.S. under this man serve in a peaceful role, and it's laughable to argue that it can be a mediator in the Middle East.
Pray that I am wrong but this speech, combined with everything else that goes on these months, makes me predict war on Iran within 4-6 months.
Addendum:
Of course this speech figures only on 2-3 front pages of the Western mainstream press the day after; they are more interested for a 2nd day in the likely, but so far undocumented, election fraud in Russia. Most editors probably don't know what AIPAC is, or why Obama's words in that forum are so important.
3 Responses to "Tonight I lost my last bit of sympathy for President Obama"