Af Jan Øberg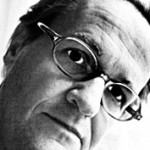 I begyndelsen af maj begynder konkurrencen om 15 millioner kroner til udvikling af fredsforskning i Danmark. Enhedslisten og andre pressede på for at få nogle penge så der kunne skabes alternativer til den dansk militær interventionspolitik.
Baggrunden var desuden at Danmark jo er en hvid plet på fredsforskningens verdenskort. En af Fogh-Rasmussen regeringens første destruktive tiltag var at få en række institutter nedlagt herunder det internationalt velrenommerede Copenhagen Peace Research Institute, COPRI, og få dem alle underlagt det mer politisk styrede Danske Institut for Internationale Studier, DIIS – hvor forsvars- og sikkerhedspolitisk forskning iflg. hjemmesiden defineres af Udenrigs- og Forsvarsministeriet og finansieres af Forsvarsministeriet. Det giver få, om nogen, muligheder for studier i tråd med f.eks. FN's charter om at fred skal skabes med fredelige midler.
De nye midler administreres af det strategiske forskningsråd i hvis ledelse der ikke findes nogen kompetence i fredsforskning, dens historie, paradigme, teorier eller praksis. Det kan være én årsag til at man har fået den alt andet end geniale idé at alle 15 millioner skal gå til ét eneste forskningsprojekt, at hvem som helst ude i verden kan ansøge om disse midler og at den eneste klausul er at projektet på en eller anden måde skal komme dansk politik og forskning til gode samt at der ikke skal forskes i brugen af militære midler.
Ingen har i processen konsulteret dansk eller anden fredsforskningsekspertise. Det er jo ikke så let at bruge 15 millioner til at (gen)starte fredsforskning i Danmark fra grunden i og med at COPRIs dygtige forskere alle fandt bedre arbejdsvilkår andre steder. De, der er og selv betegner sig som fredsforskere i dagens Danmark, kan tælles på en savværksarbejders tilbageværende fingre. Det kan være årsagen til at det udpegede bedømmelsesudvalget består af én dansk samt en svensk og en norsk forsker.
Der er over 800 akademiske programmer i freds- og konfliktforskning i verden. Een gennemgående erfaring er at uddannelse og forskning støtter hinanden. I et land der ikke har fredsforskning havde det derfor været bedre at satse på et par miljøer – f.eks. et universitet og en folkehøjskole (med større debatskabende muligheder) – og sørget for at midlerne i det mindste gik til en Masters-uddannelse så man i løbet af en 3-4 år ville have en gruppe unge akademiker på området, der kunne begynde at undervise og forske videre.
Grundet de hér nævnte forhold vover jeg den forudsigelse at de 15 millioner fra et fredsforskningsperspektiv vil have forsvindende ringe virkning.
Og i så fald kan Danmark fortsætte med at deltage i interventioner med så forudsigeligt destruktive konsekvenser som i det tidligere Jugoslavien, Afghanistan, Irak og Libyen af den enkle grund at der heller ikke i fremtiden vil findes intellektuelt kvalificerede alternativer.
Jan Øberg, docent i fredsforskning

Den Transnationale Stiftelse for Freds- og Fremtidsforskning

Lund, Sverige
[467 ord]
* Hverken Politiken eller Information ville trykke dette indlæg.