Capucine Riom became a TFF Associate in 2013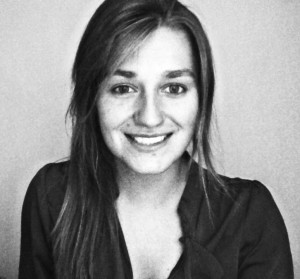 capsriom@gmail.com
Education
2013 – UC Berkeley – Exchange Abroad Student. Economics classes ("Public Economics", "Macroeconomic Policies") as well as Law and Development and Philosophy classes GPA: 3.85
2010-2013 – King's College London, Bachelor of Arts – First Class Honours (A)
Major in Political Economy and Political Science. Representative of the Department of Political Economy and of the School of Public Policy and Social Sciences at King's College London.
2010-2012 – King's My Scholarship: awarded for academic excellence and involvement with the student and departmental life (awarded to 0.1% of the student population) for two consecutive years.
2009-2010 – Intégrale Paris – ranked 3rd to 6th Ecole Préparatoire in France in 2013. Preparation to French Business Schools – Equivalence of a 1rst year in La Sorbonne in Philosophy, Economics and Maths.
1996-200 – International Lycees- New York, Brussels, St Germain en Laye and Sèvres (France) – Baccalaureate with the International Option – Maths Specialty.
Languages
French and English: Fluent. Spanish and German: Professional proficiency. Mandarin: Elementary proficiency (HSK 2)
Professional and associative experience
2013 – Ministry of Finance – Government of Chile, Economics Researcher (2months)
Conducted economic research to inform public policies relating to gender discrimination, market competition and social unrest.
Worked together with a Phd and two senior Ministry officials on the drafting of a future academic article on market competition and gender discrimination.
Monitored and supported the policy-making process within the Commission of Finance in the Chilean congress.
2012 – APCO Worldwide – Public Affairs, Public Relations – Project Assistant (4 months)
Supported the London New Business team – mapped, conducted research and wrote a report on potential communication opportunities and trends of Food and Consumer Product Companies in emerging markets.
Conducted media monitoring, wrote briefs and press statements for existing clients.
2011-2012 – King's College London Politics Society – Founder and President (1 year)
Founded the Society, attracted 400 members the first year, 15 member committee
Hosted a series of networking events, conferences and workshops with high profile speakers such as former heads of state, academics, peace builders, parliamentarians.
Developed skills in leadership, organization, events planning and communication as main Spokesperson for the Society.
2011 – Independent Researcher for Professors Abu Bakr and Doghem Rashid – Political Science Academic Article (2 months)
Learnt the mechanics and rigor of academic research in analyzing how UK and US newspapers covered the issue of the Muslim Brotherhood during the Egyptian revolution.
Applied qualitative methodologies to a wide range of newspapers and worked with several
databases to summarize, report and analyze trends from one week to another in the media.
2011-2012 – Global Zero Student Organizer (2 year)
Two year project to foster awareness on Nuclear Disarmament; pitched creative projects for 
student involvement
Student Keynote speaker of the June 2011 World Summit for Global Zero
Student spokesperson for the movement – speeches, interviews and writing of articles.
2010 – Senatorial Democratic campaign for Paul Hodes, New Hampshire, US
(2 months) Intern Coordinator
Phone marketing, canvassing, event planning, fund raising, door-to- door, outreach
Networked for Senator Hodes in parades, fundraising events, and TV commercial
Translated Senators Hodes' literature to address the NH French population
Opposition research, and weekly meetings with campaign advisers.
2010 – TBWA Group – BDDP & Fils – Internship (1 month)
Benchmarking, market analysis, on-field operations to analyze a marketing campaign and 
their diverse regional declinations.
Contributed to obtain La Caisse D'Epargne budget "Pitched" ideas to "sell" a 360° media 
campaign to executive board (social networks, video, radio, etc.), to explain the creative disruption marketing technique.
2010 – Member of the Junior Regional Council in Paris – took part in collective decisions pertaining to my region.
Three time Member of the Model United Nations (MUN) – selected by my 
high school director to represent the US during a series of conferences and role play in international organizations (Romania in 2008, Paris in 2009, London 2011); builds confidence, communication and debating skills.
Interests
Sports is an important part of my life: from making the Cross-Country French National Championships to being team captain of basketball and football teams, and windsurfer and hiker aficionado. I entertain a passion for music as I play guitar and sing in a band and open-mikes from an early age. I similarly enjoy being an observer of and taking part in both photography and theatre. Finally, I always keep some time to volunteer in associations: for sick and disabled children in Chile, Paris or China.