By Jonathan Power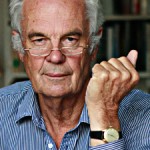 E.M. Forster, the English novelist, wrote in his "Passage to India" of India "swelling here, shrinking there, like some low, indestructible, form of life".
But the India of today is a totally different place from 1920. Economic growth was tiny in British times (even though a large network of railways and schools were built). Since independence in 1947 infant mortality has dropped to one fourth of what it used to be and longevity has more than doubled. Economic growth has increased since the 1960s from around 3% a year – the so-called "Hindu growth rate" – to a high of 10% – the peak achievement of the present Congress government of Prime Minister Manmohan Singh and party president, Sonia Gandhi.
Why then is the opposition leader of the BJP, Narendra Modi, who has a repugnant reputation when it comes to dealing with India's Muslims, set for victory? Admittedly, as chief minister, he has industrialised Gujarat but the state, growing at 10%, has done less well than four other states in its poverty reduction and improved education and health services.
It's because the government has taken one bad knock after another. In the last three years the economy suffered a severe set back. Moreover, many charged that in its second term, as Sanjaya Baru writes in his newly published book, "The Accidental Prime Minister", "the government was in office but not in power."
This is a wild overstatement. The corruption Baru belabours has been ingrained for decades. No government has been able to root it out. (Nor have the Italians and the Americans.) Yes, many businessmen and politicians are on the take but India also has large multinational company bosses, Narayana Murthy of INFOSYS and Azim Premji of WIPRO and Uday Kotak of Kotak Mahindra Bank and many others who have not a hint of shady practice about them. Carnegie and Rockefeller gave away their fortunes when they died. Indian tycoons have given away massive amounts of money as they earned them.
With the economy, which is now growing again, the short-term decline originated in two factors: sharp rises in the interest rate in an attempt to squeeze out inflation and policy paralysis in government because of the corruption scandals. Interest rates are now being eased. Singh has been active again, liberalizing more parts of the economy, including opening retail trade and civil aviation to foreign investment and reducing the diesel subsidy. Perhaps most important poverty, thanks to government initiatives, has not increased during this recession.
Jagdish Bhagwati and Arvind Panagariya, professors of economics at Columbia university, and known as being enthusiasts for the free market, recently published a landmark book, "Why Growth Matters". They show how the government has steadily built on previous achievements (between 1993 and 2005 poverty rates fell from 50% to 35% of the population), reducing poverty, infant and maternal mortality and malnutrition still further while improving standards in health, literacy and education.
In 2005 the Singh-Gandhi government introduced its National Rural Employment Guarantee Act. It guarantees one member of every rural household 100 days' worth of unskilled employment. Since 2012 it has operated over the entire country. Even critics agree that it has done more to transfer purchasing power to the poor than almost all existing redistribution programs – which include food, fertilizer, water and electricity subsidies.
The government is now experimenting with making direct cash transfers to poor households, which should eliminate corruption by local officials and middlemen. The government is introducing an ID system that now reaches well over 200 million people. It uses finger prints and retinal scans. It is growing fast and that will also give the poor access to bank accounts, cheaper bank loans and to health insurance for major illnesses.
The rising wrath of public opinion on the issues of rape and farmer suicides, while welcome, conceals the fact that there has not been a significant increase, only that public opinion has been at last alerted and law enforcement forced to become more active.
Interestingly, Calcutta, in contrast to Mumbai and Delhi, has the lowest rate of rape and crime of any major city in the world, apart from the Scandinavian and Arab ones. This is almost never mentioned in today's reporting.
India is once again on an upward trajectory. Its GDP is rising as China's falls. Relative to China it may be poorer but in future, unlike China, it will have a more ample supply of young labour, thanks to China's one-child policy.
India with its non-authoritarian government, free press, free trade unions and free judicial system (with a Supreme Court which increasingly rules on issues the government doesn't dare to handle) has a much more flexible and appealing political system, able more easily to absorb the stresses and strains of future development.
India's star is rising and for that thank the present government.
Copyright: Jonathan Power 2014