Af Jens Jørgen Nielsen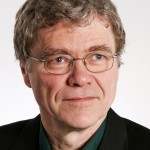 Betragtninger 7. august, 2014
Vi lever i en interessant tid. Og den er ikke kedelig. Mange faste forestillinger ændrer sig. Det slår mig, at EU politikere og ditto amerikanske ved meget lidt om både Rusland og verden. Som EU borger kan jeg med beklagelse konstatere, at EU ikke har nogen politik i forhold til Rusland. Og højstemt forargelse og at snakke amerikanerne efter munden tæller ikke som en egentlig politik.
Hvilke forestillinger har EU politikerne haft om slutspillet i Ukraine? Hvilke forestillinger har de haft om virkningerne af sanktionerne? Hvilken viden og forståelse af hvilket land Rusland er, har de samme politikere haft?
Det er som om dæmonisering af Putin har gjort det ud for en politik. Jeg opfordrer ikke her til at man skal elske Putin. Men jeg opfordrer for det første til at finde ud af, hvad man ønsker med Rusland og for den sags skyld også med Ukraine. For det andet, at man gør sig overvejelser over, hvad sanktionerne betyder på både det lange og korte sigt.
Hvad har mangelen på overvejelser over egne interesser og mangelen på analyse af sanktionernes virkning ført til?
For det første et Ukraine, der forbløder, en befolkning i øst, hvis civile medlemmer dør i hundredvis bl.a. som offer for de raketter affyret af ukrainsk militær både fra luftvåben og fra jorden mod beboelseskvarterer. Vi taler en voldsomt stigende forråelse, et voksende had, en voksende fattigdom, et opløst land uden et fungerende politi, et land som allerede 800.000 ukrainere er flygtet fra – hvorhen? til det dæmoniserede Rusland. Det er land, som det vil koste kæmpesummer at genopbygge.
Sanktioner har også ført til et Rusland, som nu svarer igen med sanktioner, som virkelig vil gøre ondt mange steder i EU. I hvert fald i de områder, hvor landbruget fylder meget i økonomien, f.eks. i Polen. Vi troede, at vi var så overlegne at vi kunne påføre russerne smerte uden at vi selv kunne mærke noget. Hvilken arrogance!
Rusland er ikke isoleret. Rusland har massevis af muligheder for handel og politiske kontakter. Vi kan komme til at skyde os virkelig i foden og på sigt kan Rusland vende sine energiressourcer over mod Kina, som vil opleve et kæmpe boost og efterlade EU med måske dyrere og mere usikre energiforsyninger. Det er mange år siden Europa regerede verden.
Og så lige en ting til. Jeg sad i en stillekupe og læste EU kommissionens forargelse over Ruslands 'politiske sanktioner. Jeg lo højt – til misbilligelse fra flere medpassagerer. I hvilken tidslomme eller osteklokke lever EU kommissionen? Det er tilsyneladende ædelt og moralsk rigtigt når EU kommissionen indfører sanktioner mod Rusland, men når Rusland gør det samme er det groft og utilstedeligt. Mere dobbeltmoralsk kan det næppe blive.
Men det virker alt samme sært hjælpeløst, mens jeg på mine russiske TV kanaler kan se beretninger om russere, som forhandler ny import af landbrugsvarer fra Iran, Tyrkiet, sydamerikanske lande til erstatning for bla. danske og polske produkter.
Erfarne ældre amerikanere som Henry Kissinger har advaret for nylig: "Don't mess with the Russians!" Rusland er ikke et svagt mellemøstligt land, hvor man relativt så let som ingenting kan lave 'regime change'. Hvor er de europæiske politikere, som både kan etablere en langsigtet relation med Rusland og på den anden side profilere en europæisk identitet mod det let gennemskuelige amerikanske spil, som har gået ud på at splitte Rusland og EU.
Politikere br snarest indse at verden har ændret sig afgørende de sidste 25 år. Vesten er ikke ene om at bestemme. Og det er vist meget godt alt taget i betragtning.