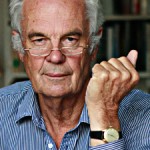 By Jonathan Power
Last week democracy won a handsome victory in Nigeria. An election that had everybody on edge for fear of internecine killings involving militants from the two main competing parties, against a backcloth of the war of attrition waged by the nihilist, extremist, Islamist movement, Boko Haram, led pundits to fear the worst. It did not happen. Nigeria gave of its best.
Indeed, the real winner was the looser, the present president, Goodluck Jonathan. He graciously phoned the winner, Muhammadu Buhari, to concede the election. His attitude to his defeat kept the peace. Read the rest of this entry »
By Richard Falk
Responding to intense pressure from the usual sources William Schabas, a prominent and respected expert on international criminal law, recently resigned as Chair of the UN expert commission of inquiry into war crimes allegations arising from the massive Israeli military operations in Gaza during July and August of 2014.
These issues relating to international criminal accountability have also received recent prominence due to Palestine's adherence to the Rome Treaty making it a party to the International Criminal Court, an initiative that generated an enraged punitive reaction on the part of Israel as well as an angry denunciation by Washington. On display in these instances is the struggle between extending the rule of law to international state crimes and the geopolitical resistance to such an effort whenever accountability to law is in tension with the pursuit of strategic interests.
Imposing international criminal responsibility upon political leaders and military commanders that occur in the aftermath of wars possesses a dual character from a geopolitical perspective: to vindicate major military undertakings of liberal democratic states and to ensure impunity for the leaders of these same states in the event that their behavior or that of their allies are alleged to be international crimes.
These efforts at vindication are associated with strengthening the global rule of law and validating the established order, while impunity is invoked to insulate powerful individuals and their governments from criminal accountability. The resulting pattern in international life is one of double standards at the level of implementation and hypocritical rhetoric about the importance of a global rule of law based on its universal applicability.
Contemporary experience with these issues is grounded in the aftermath of World War II.
In 1945 Read the rest of this entry »
By Miko Peled, TFF Associate
More than the threat of war on Iran, Netanyahu's re-election is a call for war on Palestinians everywhere.
It is a call for war on human rights and international law. It is a mandate for the Israeli government to murder Palestinians. It gives Netanyahu license to continue Israel's seven-decade policy of racism and apartheid towards the people from whom they stole the land.
It is also a call for people of conscience to impose boycotts and sanctions to divest and to isolation Israel. No more business as usual – it is time for outrage, for action, the type of action that brought down apartheid in South Africa.
It is a call to finally allow Palestinians to have their country back.
Continued reading in The Hill. Congress Blog
By Johan Galtung
Let us start by summarizing. We are looking at six major leaders of forces and movements shaping centuries – Churchill-Hitler-Stalin-Mao-Gandhi-Mandela – comparing, two at a time. We are looking for similarities and dissimilarities. Some of them are out in the open, in their spoken ideologies. But most of them – maybe the most interesting–are hidden to the untrained eye. There are the similarities when they are from the same civilization and the dissimilarities when different – however much they profess to be on the same or very different lines. The six were themselves hardly aware of this factor.
As Churchill, Hitler and Stalin share the Christian-secular civilization; we would expect anti-Semitism, racism, and little hesitation when killing–by war, starvation (the Lord also did it), by revolution, millions – even with enthusiasm. Deeper down there are deductive reasonings from axioms about race and class and a final state: the British Empire, the Aryan Reich, for one thousand years, and socialism on the way to the final stage, communism forever; run from London, Berlin, Moscow. So we got the triangular Second World War with Moscow entering two alliances of convenience.
Enters Mao. He shares the word "communist" with Stalin (they still use it, long after it disappeared in USSR-Russia). But the Chinese civilization leaves its indelible imprint on that concept, giving the word a very different meaning, commune-ism, common-ism, doing things together, cooperating.
Enters Gandhi. An Asian like Mao, but watch out: there is no Asian civilization. There are West, Central, South–Hindu; Gandhi is here!–Southeast, East–Mao is here!–Asia; all very different–and a sixth, North Asia, Russian Orthodox. Read the rest of this entry »
By Gareth Porter, TFF Associate*
The framework agreement reached on Thursday night clearly gives the P5+1 a combination of constraints on Iran's nuclear programme that should reassure all but the most bellicose opponents of diplomacy. It also provides the basis for at least a minimum of sanctions relief in the early phase of its implementation that Iran required, but some of the conditions on that relief are likely create new issue between Iran and the Western powers over the process.
The agreement's dependence on decisions by the International Atomic Energy Agency (IAEA) and the penchant of Israeli intelligence for discovering new evidence of illicit Iranian activities will encourage moves to delay or obstruct relief of sanctions.
US and European officials had been telling reporters that they would phase out their sanctions on oil and banking in return for Iranian actions to modify its programme only gradually over several years, and made it clear that the purpose of this strategy was to maintain "leverage" on Iran.
Iran, however, was demanding that those sanctions be lifted immediately upon delivering on their commitments under agreement. Read the rest of this entry »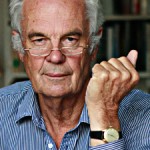 By Jonathan Power
American Middle East interventionists chide President Barack Obama for not doing more. Why is the US running away from Yemen, why didn't the US go into Syria and depose President Bashar al-Assad, why did Obama pull troops out of Iraq prematurely, why isn't he putting "boots on the ground" in the fight against the Islamic State (ISIS)? Why, in short, doesn't the US use its military might to subdue the stormy parts of the Middle East?
The first answer must be that he does not have to be George W. Bush's surrogate. It was Bush who triggered much of the upheavals with his invasion of Iraq – although ex-President Jimmy Carter bears the responsibility for arming the Taliban and thus the establishment of Al Qaeda in Afghanistan. Why should Obama want to continue to try and mop up after Bush's dirty work, especially as more intervention is likely to up the ante rather than calming the situation?
That said Obama made his own serious mistake of intervening to depose Muammar al-Qaddafi in Arab Libya. Although the UK and France led from the front the US was backing them up in every way Read the rest of this entry »
By Johan Galtung
Churchill and Hitler made history but did not change it; after the war their societies found their old forms. Stalin and Mao changed their much bigger societies basically, and gave the Westphalian state system new fault-lines, alliances: anti-Russia-USSR, anti-China-DPRC.
There was also a short lasting USSR-DPRC alliance 1949-53, when Stalin was alive. But when he was murdered the banner as leader of the rapidly expanding Communist World was not passed on to the biggest country, but stayed in Moscow. The new leader was not Mao Zedong but the colorless Malenkov. Surface level conflict; and important.
But the concept of a monolithic Communist as opposed to a Free world survived in a US mind slow at capturing or admitting deeper aspects of reality, but quick at projecting themselves on the world.
The deep differences between the Western civilization of which Russia was and is a part, and Chinese civilization of course also affected their communisms. So let us explore what happened to these two huge projects.
They were similar on three basic points: ending feudalism in the countryside; capitalism in the cities down; and imperialists – foreign forces – out. This is already a lot, and since the imperialism was mainly Western forces strongly linked to feudal-capitalist economic interests and systems – also culturally in both cases – strong political and military cleavages took shape; with the USA playing double roles. Read the rest of this entry »
Jan Oberg commenting on Iranian President Rouhani: "Tehran abides by commitments, if P5 1 fulfills promises" – YouTube/PressTV http://ow.ly/LbX3d
In spite of the deal's negative sides, Iran has chosen peace to the benefit of the world.
In that perspective it is much more than a nuclear deal, it's – potentially – a road to peace.