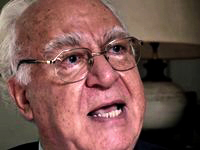 By Dr. Farhang Jahanpour
TFF Board member
Lund, Sweden, February 24, 2016
Two general elections are to be held in Iran this coming Friday the 26th – to the parliament (Majles) for the next 4 years and to the Assembly of Experts for the next 8 years.
Their results will be of utmost importance for the Iranian society and politics, for its foreign policy and the Middle Eastern region and – in the light of the nuclear deal – for the world too.
We are pleased to send you some links to essential analyses of these issues by Iranian-born scholar Dr. Farhang Jahanpour, Oxford University and TFF Board member.
Elections in Iran – A test for the regime
Is Iran the most stable country in the Mideast 37 years after its revolution?
Iran is leaning neither towards the West nor the East
Interview with Tehran Times also available here.
The nuclear deal implementation day: A win-win agreement
Views split in both Iran and the US on nuclear deal implementation
Iran moves fast: Can the nuclear deal survive elections in Iran and the US?
These articles exemplify one of three project aims TFF has for it's multi-year engagement in Iran since 2013 – namely to increase the knowledge about Iran and thereby help change the hitherto unreasonably negative image of it in the West.
Simply put, where knowledge and understanding replace stereotypes and enemy images, the chance of confidence and peace-building increases.
The second sub-project is to help establish academic peace and conflict research at Tehran's University, and the third is to create an art photography book from various parts of Iran.