Archive for the 'Global trends & events' Category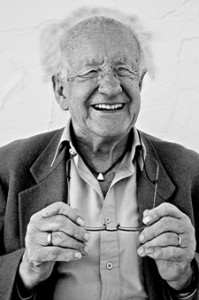 By Johan Galtung
March 13, 2017
Wikipedia has much to offer under "aging". Highly recommended are the 10 points by the world's oldest living man, 114, Walter Breuning.
However, older persons, like me at 86, know their own aging best. Less trouble with "oxidant stress" as a major cause, having used anti-oxidants based on blueberry skin – no chemicals – for decades. 20,000 blood stem cells renew my blood, but they are dying. Problematic.
Rule no. 1: Keep mind and body active; maintain a good nutrition.
Obvious to counteract aging. However, equally important:
Rule no. 2: Be open to the positive sides and advantages of aging.
Bertrand Russell's "On Being 90" in the Observer dispenses with the disadvantages as obvious, in favor of his advantage: the overview.
At the age of 5 he sat on the knee of a man who had fought Napoleon at Waterloo in 1815. The longer the lives we have lived, the more events have impinged upon us. An "overview" identifies some link, a narrative, a common factor.
That identification is often referred to as "wisdom".
However: thigh muscles weaken, walking falters, fatigue, seeing and hearing impaired. Exercise helps, but aging is unavoidable.
Rule no. 3: At least do not fall; not breaking fragile bones, no ending up bedridden in a hospital, contracting new diseases. Equip the room, the home, the context with handles and handrails.
Then the mental aspects of aging: memories failing, not only of recent events, less ability to handle many and simultaneous stimuli.
As a result, many and more mistakes reinforcing the sense of aging.
Rule no. 4: Simplify the context, contract the circle of living. Be realistic, change the structure of daily life, narrow the circle to what can be handled easily: the ward, the village, the context, the home, the room–but then equipped with a maximum of music, books, social media, as enriching as possible. Read the rest of this entry »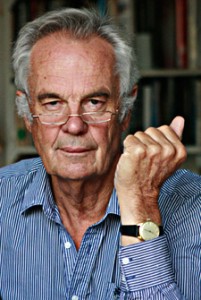 By Jonathan Power
March 7th 2017.
The state of being vigorously anti the Russian president, Vladimir Putin, is becoming out of control. It is in danger of becoming pathological and self-destructive. What does the West gain in the long run if it sees nothing ahead but being anti-Russia?
The West is in danger of having embarked on a journey to nowhere. Russia is not going to change significantly in the near future. The very close Putin/ Dimitri Medvedev team are going to remain in the saddle for a long time.
We are not yet in a second Cold War. Those who say we are don't know their history.
The Cold War was years of military confrontation, not least with nuclear arms. It was a competition for influence that stretched right around the globe and it was done with guns. There was the Cuban missile crisis when nuclear weapons were nearly used.
If Putin is here to stay we have to deal with him in a courteous and constructive way. Russia is not a serious military threat. President Donald Trump's proposal for an increase in US defence spending is larger than the whole of the Russian defence budget.*
Neither is Russian ideology. When the Soviet Union was communist there was a purpose behind Moscow's overseas policies – it was to spread the type of government of the supposedly Marxist-Leninist workers' state. No longer.
Today the militant anti-Putinists – I would include in this group Barack Obama, most of the big media in much of the Western world and most, but by no means all, EU leaders – believe they are defending the US-led "liberal democratic order". They believe that Russia is intent on undermining it. In their eyes it is democracy against authoritarianism.
But it is not. Read the rest of this entry »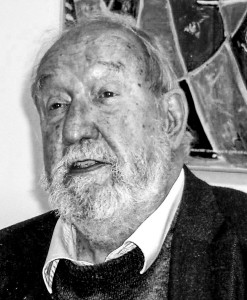 By John Scales Avery
In his book, "The Deep State: The Fall of the Constitution and the Rise of a Shadow Government", Mike Lofgren called attention to the fact that much of the real power in Washington is not controlled by the President and members of Congress, but is in the hands of multi-billion-dollar organizations that are not only huge, but also unelected and secret, for example the CIA, NSA and FBI.
The enormous power of the deep state is undemocratic by definition, since its organizations operate without public knowledge or control. Its power is not only undemocratic but also extremely threatening to the lives of Americans, and also to to the lives of people throughout the world.
This serious threat comes from the fact that the deep state seems to be under the control of the Military-Industrial Complex. It promotes aggressive policies that risk nuclear war.
Most people of good will in the United States and elsewhere oppose Donald Trump's racism, bigotry, climate change denial and neo-fascism.
It is a mistake, however, to attack his wish for better relations with Russia. A nuclear war between Russia and the United States would be a catastrophe of unimaginable proportions, from which human civilization would hardly recover. In a situation of tension, such a war could occur through human error, technical failure, or escalation, although neither government planned for it or wished for it.
I've written about militarism's hostages and the risk nuclear weapons and command structures pose to humanity' survival here.
And here is an analysis of the flaws of the concept of nuclear deterrence. In addition, nuclear weapons are illegal and their use unethical.
The above-mentioned military-industrial complex (MIC) that Dwight D. Eisenhower warned the world against in his farewell speech in 1961 is dealt with in some detail here.
Recently the CIA forced the resignation of General Mike Flynn by making public some (illegal) telephone wiretaps of Flynn's conversations with the Russian Ambassador. Here an insightful analysis in the Deep State perspective.
Former Democratic presidential candidate Dennis Kucinich commented:
"What's at the core of this is an effort by some in the intelligence community to upend any positive relationship between the U.S. And Russia… There are some people trying to separate the U.S. And Russia so that the military industrial intel axis can cash in. There's a game going on inside the intelligence community where there are those who want to separate the U.S. From Russia in a way that would reignite the Cold War."
Here is the video in which he talks about these deeply serious aspects of American politics and tells the American people to wake up!
In order to avoid the threat of a catastrophic nuclear war with Russia, it is vitally important that the American people should regain democratic control of their government.

Editor's notes
A few minor changes have been made here to Avery's original and links inserted to help the reader navigate to the important sources.
We want you to be aware of the incredibly comprehensive and diverse production of analysis by John Scales Avery can be found here. Also, be aware of his huge three-part Collected Essays from Irene Publishing.
His lifelong work for global peace, nuclear abolition, harmony with our planet and global ethics would certainly qualify for a Nobel Peace Prize in the spirit of Alfred Nobel's will.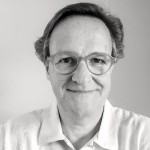 By Jan Oberg
Three perspectives on the Syrian conflict formation
The Syrian conflict formation is hugely more complicated than we've been told by Western politicians (all mainstream in spite of democratic features) and mainstream/dependent media.
To some there are only internal aspects and it's called a civil war only. That's a necessary but not sufficient aspect.
The same goes for the only regional perspective focusing on e.g. the Israel-Palestine conflict, Iran's, Saudi-Arabia's, Turkey's roles and policies.
To others, everything can be explained from the point of view of Western interventionism/imperialism. That's also a necessary but not sufficient aspect.
To understand anything of the Syrian conflict formation – and there are very many layers, dimensions and participants over the last 100 years – we need all three basic approaches.
But given that Westerners are likely to have been informed by Western media and politicians they are likely to grossly underestimate the third, the Western-global dimension.
And that narrative is likely to be politically correct, to underestimate the nasty sides of the West the last good 100 years in the region and present the West as basically good guys interested in peace, democracy and freedom.
This bias has been reinforced by what is probably the most massive marketing/public relation effort in any modern war – in the style of the fake news story about Saddam's soldiers throwing out babies from their incubators in Kuwait City. In order words, pure invention/lies/planted stories/rumours and PSYOPs – psychological operations selling unverifiable stories to influence our hearts and mind in a single policy-promoting direction.
The US/CIA involvement in Syria over the last 68 years is well-documented and easy to access – but never pointed out by the intellectually lazy who think it is enough to just point out that everything is the fault of the "dictator" and his "regime".
The US worked on deliberately de-stabilising Syria years before 2011 (as documented by WikiLeaks and others) when the peaceful demonstrations took place. The Western military support to RIOTs (Rebels, Insurgents, Opposition and Terrorists – most of the latter) was stepped up and while many point out that the US under Obama didn't "do anything", it can be argued that NATO countries acted in a variety of ways, too many and wrong-headed ways – none of them serving a politically negotiated solution, peace or democracy in Syria.
The agenda was foreign interference, promoted military foreign presence (aggression) in international law terms and regime change. One more regimes change, that is, after the earlier completely failed ones in Iraq and Libya.
A series of Western NGOs – no longer Non but NEAR-Governmental Organisations – were part and parcel of the policy, increasingly involved and funded by the Western/NATO/Turkish-Saudi-Gulf-Israeli strategy of de-stabilization – such as US-based Avaaz and French foreign ministry manufactured media outfits such as the Syrian Media Incubator Aleppo Media Centre, the SMART News Agency, the media work of the White Helmets which did humanitarian work only among RIOT fighters and relatives (and stole the name of Syrian Civilian Defence from Syria's own organisation with that name from 1953).
They came in on the civilian media narrative-creating side. And there are others. Since the days of Yugoslavia, think tanks, human rights and humanitarian organisations have been drawn in – and accepted – to serve specific political interventionist agendas in spite of calling themselves independent, not-for-profit etc. This co-optations spells, potentially, the end of civil society as well as of the open and critical debate about governments' policies.
All of this continued and was stepped up also after it had become clear that the legitimate, peaceful, democratic, anti-govenment opposition in Syria had been completely sidelined and/or overtaken by Syrian militants and foreigners with guns in their hands.
The West did not get cold feet, it stepped up it regime-change policies in all kinds of ways, regrettably also by massive NGO-investments in proxi- and other pro-war campaigns.
No one thought of the consequences for the huge majority of the innocent Syrian people who had never touched a gun, or thought of doing so.
And two more perspectives: Don't focus on the violence and the evil guy only – it's war-promoting
No one seems to even have asked the question Read the rest of this entry »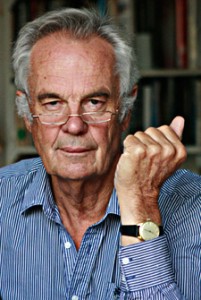 By Jonathan Power
February 21st 2017
Eleven hundred years ago Europe was a backwater. There were no grand cities, apart from Cordoba in Spain which was Muslim. The Middle East was much further ahead, still absorbing the intellectual delights and challenges of Greek science, medicine and architecture which Europeans were largely ignorant of. In southern China agriculture advanced and trade in tea, porcelain and silk flourished.
By 1914 it was a totally different world. The Europeans ruled 84% of the globe and they had colonies everywhere. How was it that Europe and its offspring, the United States, became the dominant dynamic force in the world, and still are today in most things?
If I walk round my university town and stop the first ten students I meet and ask them why this was so they would probably say because of the Industrial Revolution. But in 1800 when the Industrial Revolution was only just beginning Europeans already ruled 35% of the world and had armed ships on every ocean and colonies on every continent.
If they didn't say that, they might say it was the way the Europeans spread their fatal diseases, smallpox and measles, to which they had gained a good deal of immunity, and this enabled them to lay low native peoples. But in fact all the major Middle Eastern and Asian civilizations had this same advantage. In Africa it was local diseases that attacked the Europeans more than vice versa.
Maybe one of the ten students would say it was because the Europeans were ahead in the development of gunpowder technology. After all the military revolution preceded the Industrial Revolution. But I doubt that, even though on the right track, this one student could explain why. Read the rest of this entry »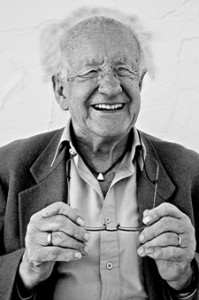 By Johan Galtung
February 13, 2017
What is the essence of democracy?
"Rule with the consent of the ruled" implies two classes of people, Rulers and Ruled; concretely State and People, Statism. "Free and Fair Elections" implies voting for a Parliament; Parliamentarism. Together, a three-tier power structure State-Parliament-People; with People controlling Parliament, and Parliament controlling State.
In 2016 some voting differed from what State-Parliament expected; leading to talk about elitist vs populist democracy – from statism and parliamentarism to peopleism. A crisis. And talk about post-democracy.
Another answer about democratic essence is "one-tier self-ruling units"; no rulers vs ruled, and decisions are made by general assemblies for all. This is often referred to as Anarchism, "no structure". A misnomer: there is no State and no Parliament, but many assemblies. A concrete interpretation would be Localism, the units being local authorities – LAs, municipalities; the assemblies being their municipal councils.
A key dimension then becomes the level of state control of LAs. In Spain, with an anarchist ideological tradition, the LAs are strong.
A different, not institutional – more philosophical, intellectual in general – answer would pick up words like transparency and dialogue.
Democracy is a context with everything in the open, no closed doors, available to everlasting people dialogue: by way of the word, logos. Fine for people who are good with words.
How about those who are not, Read the rest of this entry »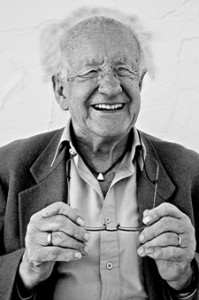 By Johan Galtung
Two closely related points, as a starter.
This column has argued Lifting the Bottom Up as economic approach in all weathers, bad, fair, good, to mitigate any suffering, and for them to enter the economy as producers and consumers, not as "cases".
This column has also argued judging Trump not by his poisoning words, nor by commentators' words, but by his deeds. White-male-workers-no college is not the US bottom, but they were heading down. Now lifted up the Trump way, by keeping/bringing back industry to the "Rust Belt". Ford Motor Company just did that, GM may be next.
If outsourcing to Mexico – under the euphemism "trade" served poor Mexican workers, maybe–but it serves rich elites in both countries.
45 percent tariff on Chinese goods: a non-starter. US homes are filled with affordable "Made in China". To de-industrialize was US stupidity; to re-industrialize will take time. Keep what is, bring back what was. Other countries may learn from Trump and not trade themselves away.
The general 2017 world economic outlook is bad. Key problem for the West: industry is now also in the hands of other countries to meet their demands and for exports (Chindia). How could that happen? Because:
Economists have a Theory I of diachronic stages, from primary via secondary to tertiary sectors, agriculture->industry->services. Time for services has come, domestically, and as export to import food and manufactures. TI promotes trade; but makes societies vulnerable if trade fails, and may cause huge primary-secondary sector unemployment.
Hence, alternative Theory II: synchronic co-existence of sectors, at state-provincial-local levels. Each sector is a way of life that appeals to different persons or to the same person at different stages. TII promotes self-reliance–not self-sufficiency, filling gaps with trade–high employment if automation is controlled and not seen as a law of nature, personal enrichment, and protection of nature. Read the rest of this entry »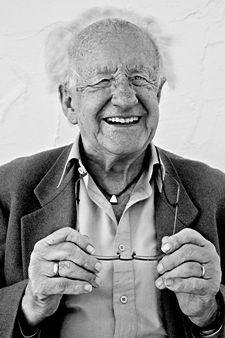 By Johan Galtung
This New Year announces itself with bangs all over, not whimpers.
Pope Francis made a tour d'horizon on all continents, strongly denouncing the violence in favor of his alternative: negotiation.
Much violence is copycat or copyrat; violence being a la mode. Copying–aka learning–is not wrong. But it depends on what is copied.
Here my 10-11 wishes:
Wish no. 1: copying peace rather than violence, for instance from ASEAN and the Nordic Community, making peace self-reinforcing.
Wish no. 2: reporting violence less prominently, more toward the end of newspapers-TV-radio news, and reporting peace upfront.
Wish no. 3: understanding war better, not only how many killed but how many bereaved; understanding peace better as model for others.
Wish no. 4: introducing Yin/Yang in Western thought: no totally good or bad humans or states around; they are all improvable mixtures.
Wish no. 5: linking the good in ourselves to the good in others for peaceful cooperation, yet keeping the bad in mind, for security.
Wish no. 6: identifying unsolved conflicts and unconciled traumas that may lead to violence; solving the conflicts, healing the traumas. Read the rest of this entry »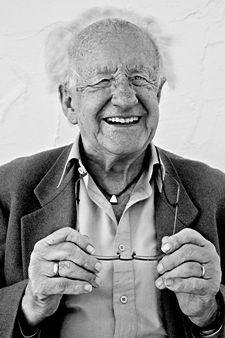 By Johan Galtung
To understand something we often compare it with something else.
A recent Harvard study found 26.7% of world car production in China and 13.3% in USA; US economy bigger but China leading in export with 8 of the 12 biggest harbors; USA end 2016 fighting 7 wars with bases all over and China with no wars or bases, investing, building the New Silk Road-Lane, the Economic Belt. How successfully, it is to be seen.
But these are global power relations. That the West is going down, the Rest is coming up, the USA is a major part of the West and China of the Rest, are decades-old truths. And the EU is also part of the West.
What does domestic China remind us of, historically, structurally? Not USA, a state since 1776, 1812. Let us compare China with present border and context to Europe from the Atlantic to–whatever the border.
One conclusion can be foretold: only recently are both of them becoming cohesive, as super-states and as super-nations. Why, and how? Read the rest of this entry »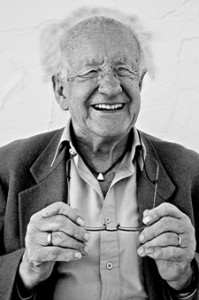 By Johan Galtung
The National Society of High School Scholars, Claes Nobel World Betterment Award
The Carter Center
3 Dec 2016
I am very grateful for the 2016 Claes Nobel World Betterment Award – Claes being the great grandnephew of Alfred – and to the NSHSS-National Society for High School Scholars, here at the Carter Center in Atlanta.
Let me start by praising you for your dedication to Education, focusing on the high school–in the middle, after K and grade school, before college and graduate school–on teachers and students, learning and doing research, treating them with respect, bestowing dignity.
Society has institutions, like Family, Work and Economy. Sports get too much attention, Education too little.
Politics is about leading and being led, Military is about killing not to be killed.
These two get you into trouble. I have heard this afternoon much about leading, leaders, led. Führer and Duce are German and Italian for leader, "duce" also from educare, educate. Hitler and Mussolini.
Be careful. This is vertical and hierarchical even without nazism and fascism. Today we want horizontal social landscapes, with people relating equitably and harmoniously, through shared memberships and networks, both horizontal and inclusive. For mutual inspiration.
As to killing: the USA killed more than 20 million in 37 countries only after 1945 WWII; and has intervened 248 times militarily in other countries since Thomas Jefferson started in Libya in 1801. 20 million killed means 200 million bereaved–family, friends, neighbors, colleagues. They do not take easily to this type of US leadership.
And less than a century earlier two groups of Americans practiced those very same skills and leadership on each other. The Civil War.
Such was history. How about solving the underlying conflicts?
Instead of the 1850 compromise of shame, "keep slavery but give up the confederacy", how about "keep much autonomy, but give up slavery"; for a Community of American States, not U.S.A but C.A.S? And in 1924, how about dropping the Versailles Treaty, removing Hitler's best card? Read the rest of this entry »