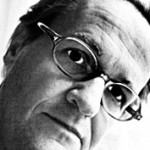 By Jan Oberg
When I put things together in the early morning of May 15 – mainstream media reports, Twitter, Facebook and info from Burundi and my 13 years of experience there – Chapter One of the Burundi crisis is over. Another very bleak chapter is opening. Everything is worse now in Burundi.
The coup d'etat of May 13 has failed, its masters being arrested. President Nkurunziza who was in Tanzania when ousted will return as soon as he feels he can trust enough loyalists; there may well be increased repression of the people everywhere and violence between loyalists and opposition. Toward civil war? Toward genocide?
PressInfo 319 was an early warning. PressInfo 320 dealt with some hopes and possible outcomes – in which a coup d'etat was predicted. However, neither hopes nor denials make a policy and certainly don't save lives.
The international so-called community's response so far has, no exception, been woefully inefficient.
The African Union which ought to have action capacity and serve as mediator came out with the usual diplomatic appeals to all sides about showing restraint (echoing an equally lame UN Secretary-General). Incredibly, it condemned only the coup makers but not the massive brutality with which Burundi's political and military leadership have attacked every citizen-democratic protest the last weeks – protest against the President's arrogant violation of both the Arusha agreements and the Burundian constitution.
The UN Security Council at least "condemned both those who facilitate violence of any kind against civilians and those who seek to seize power by unlawful means." In essence, neither the AU nor the UN understands a democratic citizens' perspective. Read the rest of this entry »
By Jan Oberg
Virtually everyone with an expertise in humanitarian crisis has warned about the unfolding catastrophe these very days in Burundi – the head of UNHCR, former UN Humanitarian chief Jan Egeland, the UN Secretary-General and his envoy, the International Crisis Group, specialists on Burundi, human rights organisations such as Human Rights Watch, civil society organisations inside Burundi, etc. TFF did it in PressInfo 319 of April 29, 2015.
Everyone who cares will see all the red lamps and hear the alarm bells. We have a history of genocide in this country and neighbouring Rwanda just a few years ago. There is something to build our early warnings on. But who is listening? Who is taking action, serious political action?
There have been meetings in the capital Bujumbura, regional leaders, the UN Envoy and a US Ambassador have met with the president and put pressure, urged, expressed concern or appealed. Unfortunately, it seems to be a display of powerlessness and lack of real political will.
This tired diplomacy might even convince the Burundian president that he can safey continue his stubborn policies because – and that's his advantage – the country called Burundi is of so little real interest to anyone that those who could do something turn their heads and pretend they just don't see.
We may of course sit and wait. Hoping it will all miraculously be good again tomorrow. Here are some more or less realistic hopes: Read the rest of this entry »