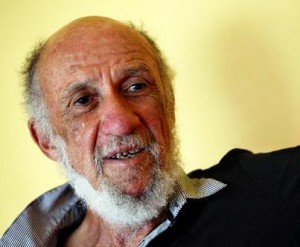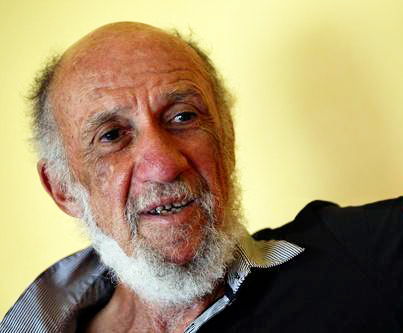 By Richard Falk
Prefatory Note
I am posting some reflections on Gerry Spence's Police State, an ominous book, finely wrought, that we should all read. Besides being my close friend, Gerry is a lawyer par excellence, as well as being someone possessed of deeply artistic, humanistic, and ethical disposition. The book pertains to the situation here in America, but as recent events in Paris, San Bernidino, and Colorado Springs confirm, we are in danger of moving without realizing it toward some kind of 'global police state,' all in the name of security, trampling on the rights and self-esteem of billions of people and extinguishing the freedom of all. Such a devastating scenario cannot be separated from the predatory features of global capitalism in its present neoliberal phase.
Gerry Spence
Police State: How America's Cops Get Away with Murder
New York: St. Martin's Press, 2015
$27.99 hardcover
Amazon $19.43; Kindle $14.99.
In an America gripped by one story after another of culpable police violence, it is hard to imagine a more timely book than Police State. Not only is the topic of urgent relevance, the author is supremely qualified by a long life of experience and reflection to give us an authoritative bird's eye view.
Gerry Spence, a trial lawyer par excellence, with the extraordinary credential of never having lost a criminal case, which is some achievement, considering that he has been practicing law for well over half a century. Here on the West Coast, splitting his residence between native Wyoming and California, Spence is as close to being a celebrity as a lawyer can get.
He was a nightly TV commentator of the notorious O. J. Simpson trial and has been the lead lawyer in a whole series of high profile criminal cases whose vivid style of oratory creates unforgettable impressions on the part of those lucky enough to have Spence on their side or those so unfortunate as to have him as their adversary.
Somehow, Spence also finds time to write novels, publish books of superb photographs, compose poems, and even paint pictures and photomontages that no art gallery would be ashamed to display. Additionally, he founded a Trial Lawyers College in Wyoming that has over the years trained hundreds of criminal defense lawyers to become more effective in judicial settings, not primarily by knowing the law better, but by learning how to win the battle of hearts and minds of juries and judges.
It is Spence's strong conviction that gaining the psychological edge in judicial cases decides many more cases than what is learned in even the best law schools.
In short, Spence is a remarkable polymath who both defies the imperative of specialization that haunts our age and dispenses wisdom in a manner that only a modern folk hero from Wyoming can do. And this is not all. Spence's personality (and ego) overflows any container, whether it be geographic borders or the walls of a courtroom.
Such a vivid and fascinating presence creates a temptation to talk endlessly about this exceptional man rather than the compelling story he is telling in Police State. While struggling to resist the temptation, I should disclose that Gerry Spence is a cherished friend, we share intimacies over lunch whenever we both happen to be in Santa Barbara at the same time, which unhappily for me is not often enough.
We agree on most core issues, and fight about how to interpret the trivial ones, which is I think which is what always allows deep friendship to flourish.
Now to the book Police State. And in this 6 min video Spence talks about the book. Read the rest of this entry »