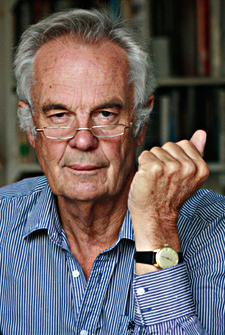 By Jonathan Power
January 3rd 2017
The West African state of the Congo has always been taking one step forward, two steps back. This goes back to the days when Congo became independent from Belgian rule in 1960.
Now we see it again. There were supposed to be elections at the end of last year. But President Joseph Kabila has clung to power. Last week after months of negotiations led by the Catholic bishops a deal has been agreed. If Kabila is given one more year in office then he will call elections in a year's time.
The latest round in Congo's modern history goes back to the Rwandan genocide in 1994 when Hutu extremists organized the mass killing of at least half a million Tutsis. The killings triggered a civil war that led to the eventual defeat of the Hutu-led Rwandan army. As they retreated they forced two million Hutus to leave with them, most of them settling in the eastern Congo in refugee camps.
From there the Hutus, now well fed by the western charities, began to launch armed incursions back into Rwanda. They were supported by the Congolese (then called Zaire) under the leadership of the tyrant, President Mobutu Sese Seko.
It was around that time the President of Rwanda, Paul Kagame, decided on a successful regime change in the Congo. Read the rest of this entry »