Posts Tagged 'nuclear deal'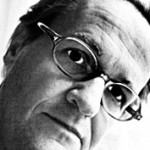 By Jan Oberg
Much better on the 14th of July, the French Revolution Day, than the 13th would have been. And it is a kind of revolution – namely, solving problems at the table rather than through yet another failed, counterproductive and self-defeating Western war on a Middle Eastern country.
A victory for non-violence and intelligence over violence and human folly.
Truly a victory for civilisation, for civilised manners – and with the "object" itself being a civilisation.
Javad Zarif – Iran's brilliant foreign minister, perhaps the most professional and with the most friendly body language, including smiles, among peers anywhere – and his team achieved the impossible, namely to get a deal in an extremely a-symmetric conflict and negotiation set-up.
A-symmetry? Yes, to the trained conflict eye.
There's been the Western bullying of Iran since the CIA-led US and UK coup d'etat against Iran's democratic leader in 1953.
There has been Read the rest of this entry »